Published by Jeremy. Last Updated on October 19, 2023.
Disclaimers: Our site uses demographic data, email opt-ins, display advertising, and affiliate links. Please check out our Terms and Conditions for more information. Listed prices and attraction details may have changed since our visit and initial publication.
When you head out on a long-term trip, every single person you meet will ask you what your favorite experience has been. We have been asked this question hundreds if not thousands of times, and for several months it was very hard to answer as we have had just too many great experiences to pick the very best.
As a way to share our favorite experiences and give you inspirations for activities to do on your own long-term trip, we decided to put together a ranked list of our Top 10 experiences, destinations, restaurants, and moments from around the world.
When reading, keep in mind that we haven't been everywhere. This list represents our favorite experiences, from all of the destinations we've been to, and will be updated as we travel more and find great experiences that make the Top 10.
#10 – Uyuni Salt Flat Tour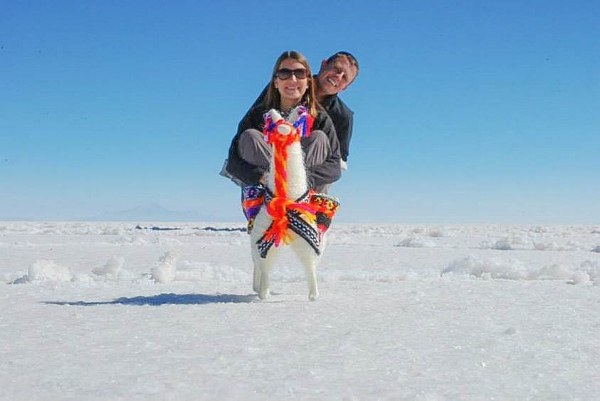 The multi-day tour out into the Uyuni salt flats in southern Bolivia takes our #10 spot for being one of the most beautiful natural wonders in South America. 
Taking perspective photos at the Bolivian salt flats, which are roughly the size of Belgium, is just the beginning (or if you come from Chile, the end). 
After you visit this eternally flat field of white you then head up into the high plains to see desert scenery, mountains, thermal baths, and so much more. 
Be sure to book a tour that includes a night in a salt hotel, a unique accommodation type where the rooms are mostly made of salt.
#9 – Norwegian Fjords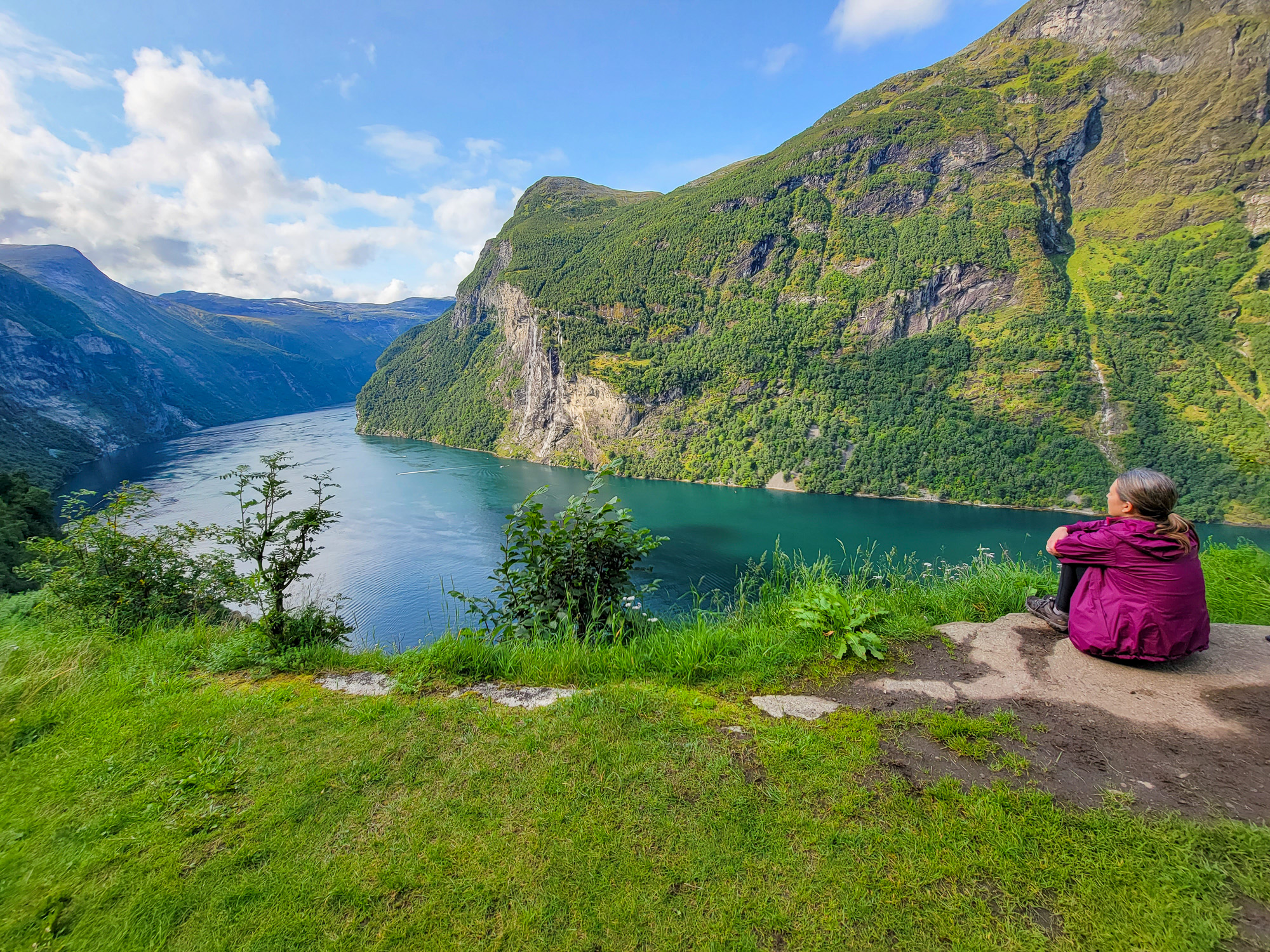 Norway has been a bucket list destination for us ever since we got married, but due to the country's expense it took us quite some time to make it happen.
But when we finally got to Norway's western fjords around spots like Geiranger, Flam, Eidfjrod, and more, we knew it was worth the wait to do this one right.
Norway is, in a word, stunning, and the fjords are even more breathtaking than we ever imagined. But do yourself one favor here, skip the Norwegian cruise and see the country by car!
#8 – Portugal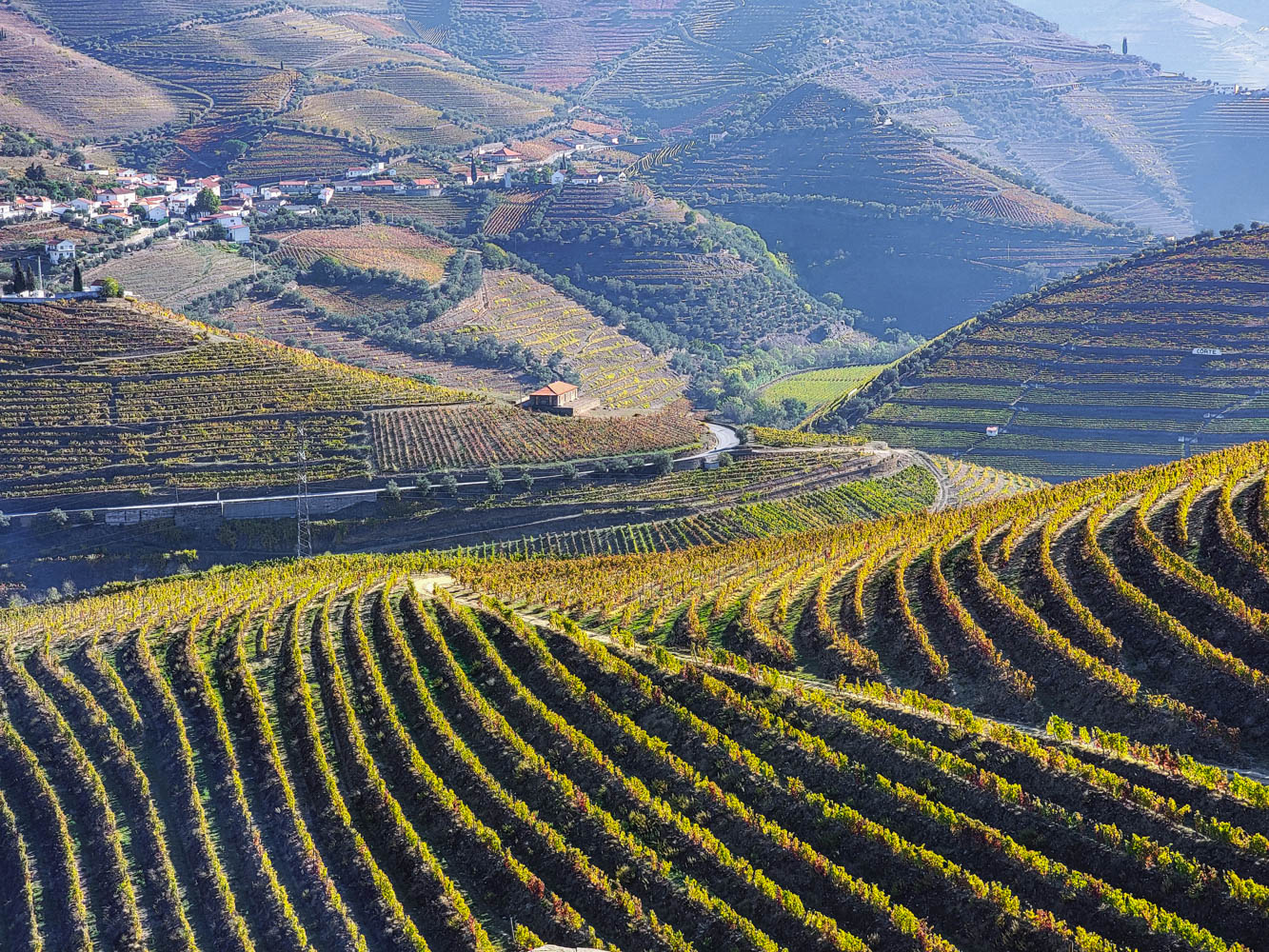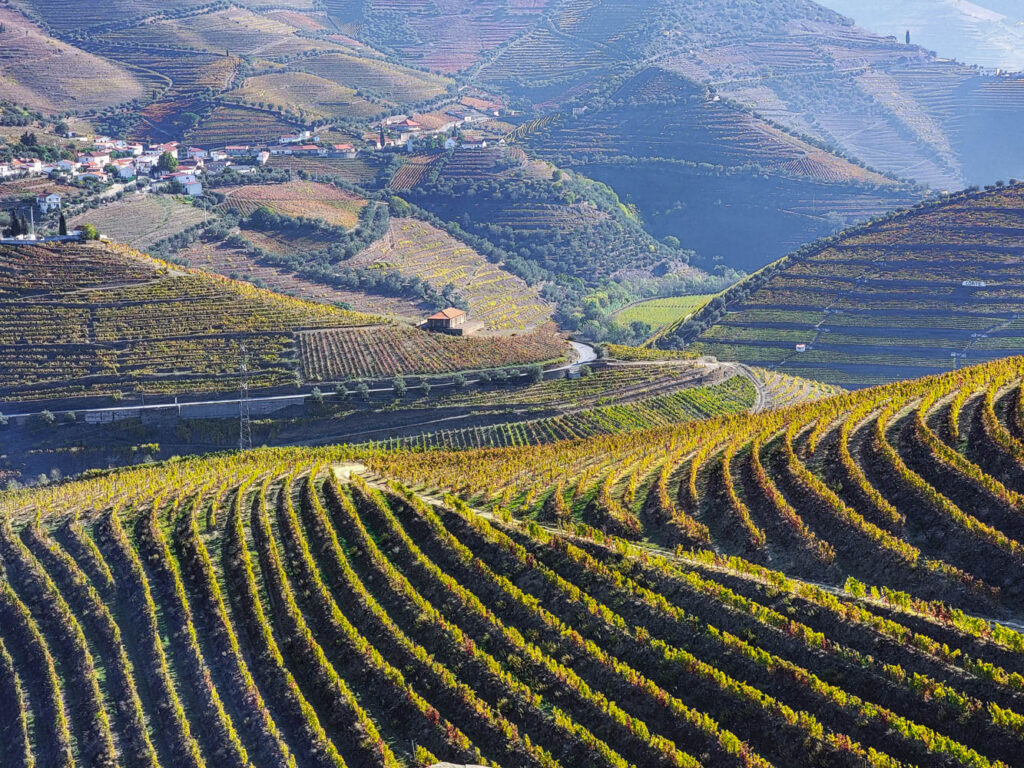 For the longest time, Portugal was an unassuming destination that we knew we'd get to one day but never prioritized in our many, many trips to Europe.
Oh how wrong we were.
The country of Portugal has it all- gorgeous beaches in the Algarve, some of the best food in Europe, the most beautiful wine region we've ever been to (the Douro Valley), what is perhaps our favorite major city in all of Europe (Lisbon), and so much more. Two weeks driving in Portugal one was not nearly enough, and by the end we were contemplating moving to Portugal outright.
Yes, it is that good.
#7 – South Korean Food Culture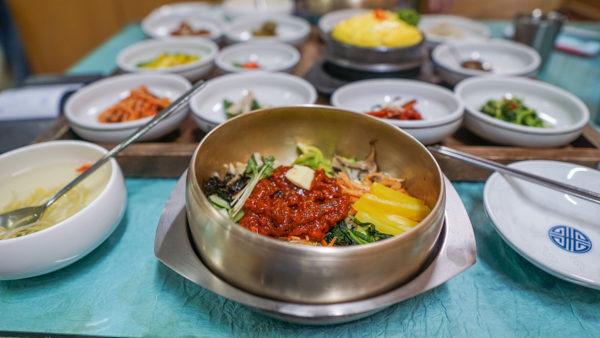 There are a number of amazing food cultures around the world, and we've been fortunate enough to try out several of them.
At the top of our list of favorite food destinations is South Korea. This one is home to an array of stellar cuisine that we ate for multiple meals per day, for two weeks, and never got sick of it. From Korean barbecue, to bibimbap, seafood feasts, kimchi, and an array of other fermented food in the banchan, every meal here is a feast, cheap, and divine.
Hard to say no to having a new dish every meal for 10 days, and then returning for more of a few favorites with any extra time beyond that! To check out some of the best Korean food we had when traveling, click the previous link!
#6 – World's Tallest Palm Trees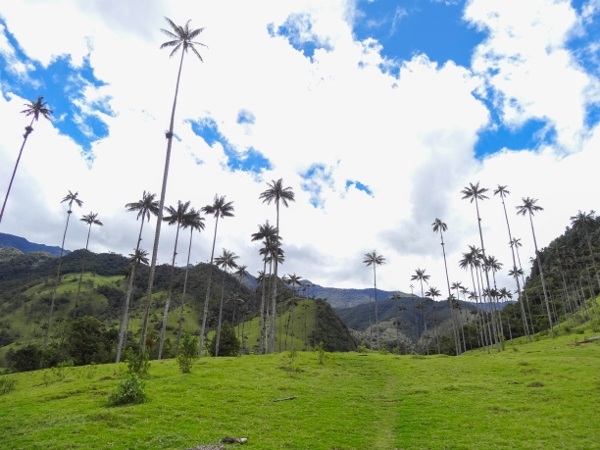 We've often learned to keep our expectations in check when it comes to visiting the world's largest anything, as often these types of attractions are underwhelming. 
So when we decided to visit the Cocora Valley outside of Salento, Colombia, to see the world's tallest palm trees, we were initially skeptical. 
Were they really going to be 160-200 feet tall? While I don't think many in the valley are currently higher than about 140 feet based on our non-scientific measurement, it didn't matter. 
Above a certain point the height of a palm tree means nothing: they are just massive. 
Throw in the lush, green mountains surrounding the Cocora Valley in addition to these massive palms and you have what we consider to be our favorite day hike anywhere in the world.  Just be sure to do the full loop when you visit, because far too many travelers turn around at the pass for the hummingbird sanctuary and miss the best parts of the Cocora Valley altogether. 
Don't be that person.
#5 – Petra, Jordan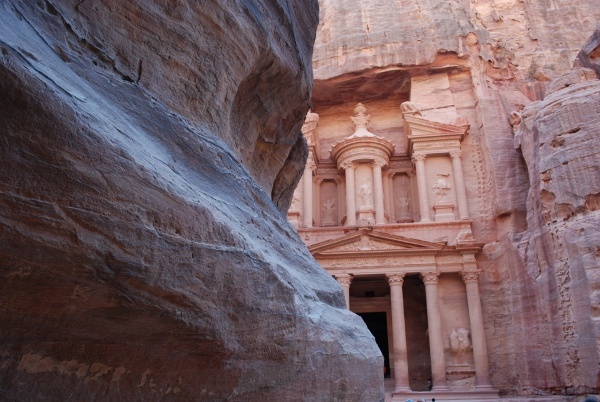 There are a few moments that make you tear up a bit when you travel and most of the Top 10 would fall into this category. 
I highlight it in this one because the moment you see the Treasury of Petra appear through the cracks of the Siq (valley) your eyes may begin to well up.  This masterpiece is an icon that you simply must see to understand its emotional power. 
Another reason Petra ranks so high in our top experience list is that the grounds are quite expansive. 
As photos of the Treasury and Monastery are the two most shared images from this site, you may not even realize that Petra is a massive complex full of dozens of other amazing ruins and vistas. 
The grounds are so large, in fact, that it takes several hours just to make it between the two most famous points!  Do yourself a favor and plan to spend a few days in Petra Jordan when you visit.
#4 – Gorilla Trekking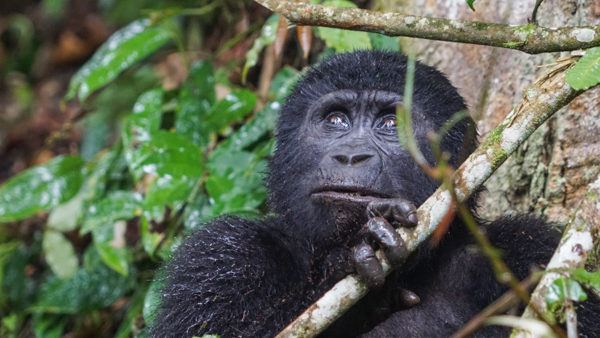 Gorilla trekking in Uganda was Angie's bucket list item after our long-term trip and was something we finally made happen in early 2019.
Only about 1,000 mountain gorillas exist in the wild between Uganda, Rwanda, and the Congo, and the hike to get to them is notorious for being quite brutal at times.
We were lucky in that our hike to reach these beautiful gorillas only took about an hour (90 minutes on the return), and during our visit we got to spend 60 glorious minutes watching the silverbacks, female gorillas, and babies. The latter of which ran up to a friend of ours and slapped her on the stomach, to which both our guides and the silverbacks scolded it immediately!
Not only was seeing the silverback gorillas an experience we'll never forget, but we're also happy that our fee (roughly $1,200 between the two of us) helps support the conservation effort to ensure this species will be around for many generations to come.
#3 – Lauterbrunnen, Switzerland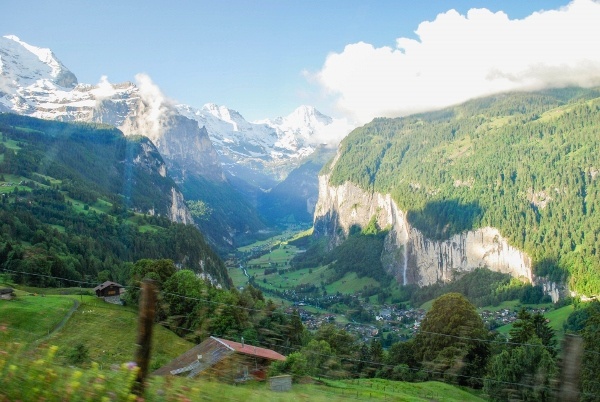 Breaking in at #3 is our favorite village in the world.  After seeing a photo of this mountain town, Jeremy's brother best described it as "if Kauai and Yosemite had a love child."
With snow-capped mountains, lush greenery in the valley, and several cascading waterfalls, this village is exactly what you'd expect a mountain town in Switzerland to be.
Although Lauterbrunnen itself is worth exploring, it also serves as a gateway to numerous attractions in the region. Nearby attractions include the James Bond Museum , Jungfrau Mountain, dozens of cable cars, and hiking to more villages than we can list in this small write-up- and these are just the summertime activities. 
I've been to this village twice and can easily envision myself visiting every single time I make it back to Switzerland- it is just that good.
#2 – Easter Island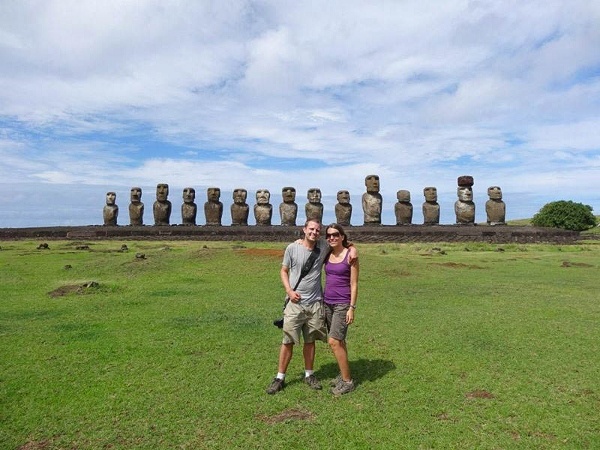 Easter Island is an odd destination. 
It is one of the most remote islands on the planet (and its airport is the world's most remote) and yet somehow a civilization developed here.  At its peak, the local population began carving the moai that are theorized to be tributes to ancestors to keep watch over future generations.
I call it a theory, because at some point in time the population all but disappeared, and most of the island's history was lost along with it.  Today the moai remain with little clues as to what happened centuries before. 
So why do we rate this island as our #2 spot?  It is a surreal experience.  Want to visit Easter Island? We share our best tips for driving in Easter Island here as you'll want to several times over in order to see the moai!
Tourism is limited thanks to the island's remoteness, and development is banned outside of the island's one and only town, Hanga Roa. 
When you're out exploring it is just you, the moai, and the beauty of Easter Island.  We are planning to return to this spot in 30 years to see if anything has changed.  We suspect it will be exactly the same, and that is why we love it.
#1 – Everest Base Camp Trek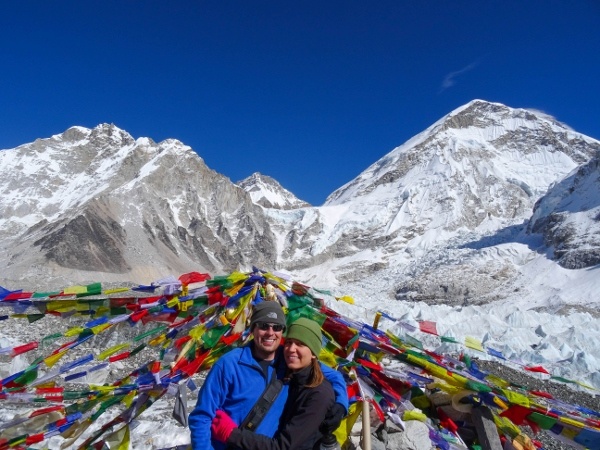 Topping the list as our favorite experience in all of our travels is the incredible 11-day Everest Base Camp trek in Nepal. 
As first time trekkers, and out-of-shape hikers at that, tackling one of the "hardest treks in the world" is a milestone we can't take lightly even if we didn't think it was that hard at all.
In fact, Angie wasn't even going to do it for fear of the Everest trek until I forced persuaded her to join in prior to booking our guide. 
The 11-day hike through the Himalayas provided some of the most jaw-dropping natural scenery we've ever experienced, and reaching Base Camp was one of the biggest accomplishment's we've achieved while traveling (and maybe in our relationship as a whole, too). 
We will admit that this hike is not for everyone, but if trekkers with no training can do it, you can, too.  After this experience you can be sure we're going to return to Nepal for more trekking adventures in the future.
Like this list? Be sure to share on your favorite social media channel below!
About Jeremy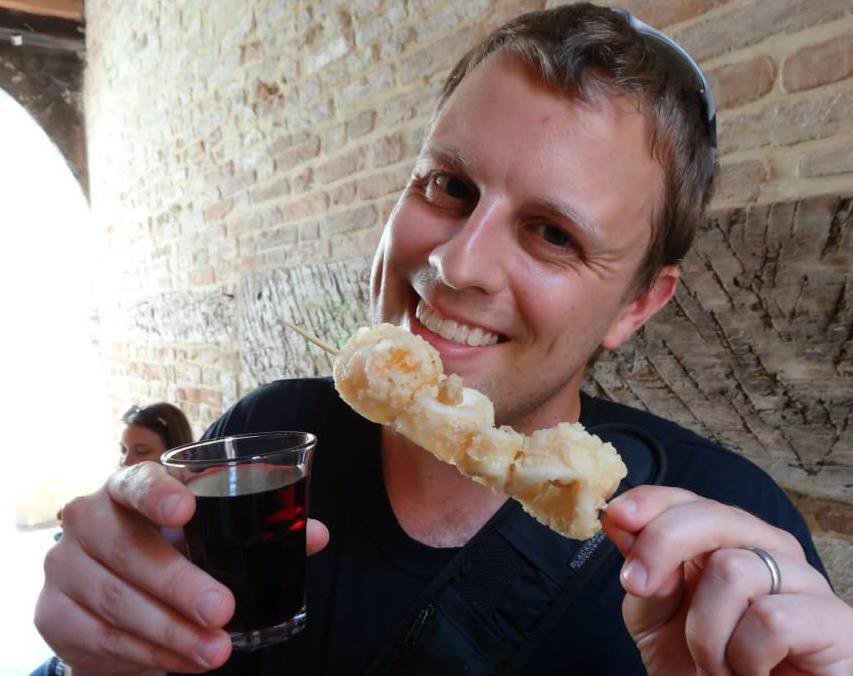 About the Author: Jeremy is a full-time travel writer based in Pittsburgh and primary author of this site. He has been to 70+ countries on five continents and seeks out new food, adventure activities, and off-the-beaten-path experiences wherever he travels.