Published by Jeremy. Last Updated on January 21, 2022.
Disclaimers: Our site uses demographic data, email opt-ins, display advertising, and affiliate links. Please check out our Terms and Conditions for more information. Listed prices and attraction details may have changed since our visit and initial publication.
It doesn't take long after arriving in Portugal to realize that this is a food country. We knew a bit of this going in, but to be honest the sheer scale of Portugal's vibrant food scene required us to visit to fully comprehend it. There is reading that it is a food country, and then there is experiencing it for yourself.
From the seafood dishes along the coast to the rich meat-centric meals inland, the vibrant wine country, and some pretty stellar national dishes, we found ourselves gorging and drinking copiously every chance we got.
While it is entirely possible to visit Portugal and never have the same meal twice during an extended visit, in this one we thought we would share a few of the highlights that you absolutely cannot miss (and may want to consider eating many times over)!
Pasteis de Nata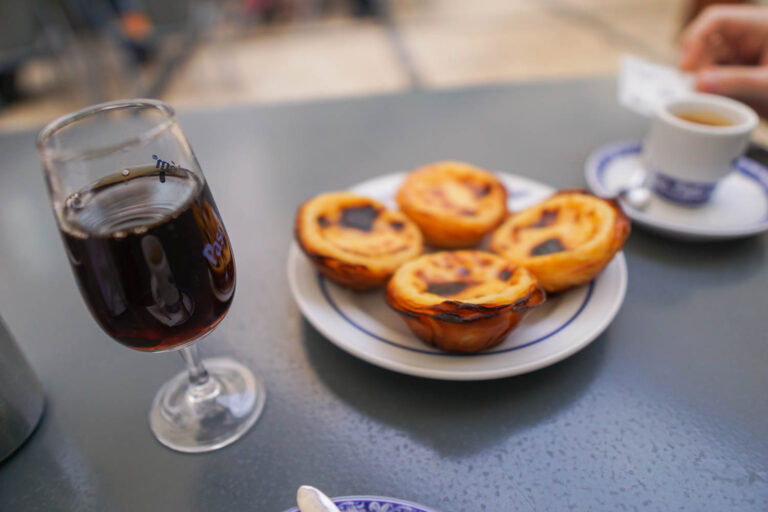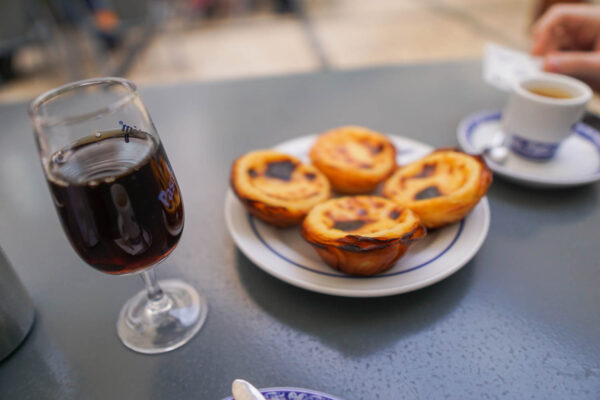 If there is one food we can call out as being truly Portuguese, it would be pasteis de nata (meaning cream pastries- if used singularly it is called pastel de nata). This treat is a phyllo-like cup filled with a set custard that has been allowed to caramelize on the top. Sometimes dusted with powdered sugar or cinnamon, this treat became our go-to breakfast, mid-day snack, and late-night treat whenever we could find them- we even bought a half dozen at the airport to take home with us on the plane!
The story goes that this custardy treat was created in the 18th century by monks at the Jeronimos Monastery just outside of Lisbon, and nearby Pasteis de Belem is said to be the first cafe to sell these to the public (you can, and should visit when taking a morning trip out to Belem). Today, pasteis de nata can be found all over Portugal, with the biggest concentration of shops being in Lisbon proper.
Beyond the original location in Belem, be sure to try pasteis from Confeiteria Nacional (a stunning bakery opened in the early 1800s), Manteigaria (a visitor favorite), and Pastelaria Santo Antonio (arguably our favorite of all the spots we visited).
If you are in the mood to enjoy this one with something other than coffee, go for a tawny port. Most of the famous pasteis de nata shops will likely sell port for a few Euro, and the pairing is excellent. Yes, even at breakfast. And no, no one will look at you the wrong way for drinking at 9 am.
Bacalhau (and Other Preserved Fish)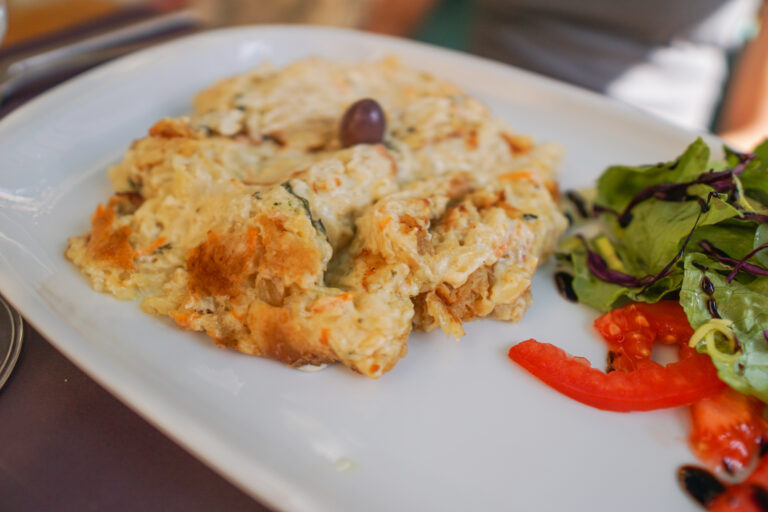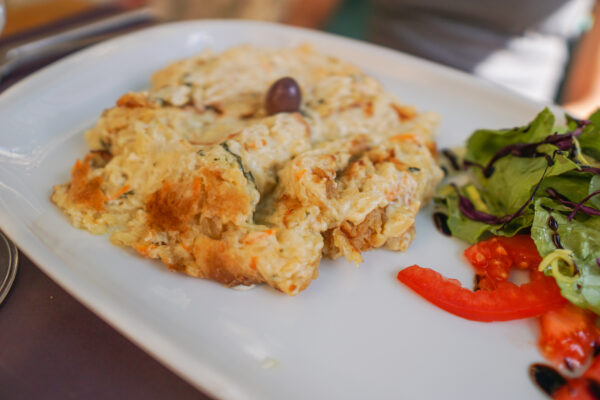 Cod is a specialty of Portugal, and it is a common ingredient in many, many dishes. But where some cultures may use the fish fresh (and there is no shortage of that in Portugal), the country is also known for its salt cod preservation- the favored style before refrigeration.
Interested in cod fritters? You should try it. Cod with potatoes? Yep. Cod with everything? Odds are good it'll be on menus all over the country.
Beyond cod, Portugal has a thriving preservation scene of all things fish and other seafood. You'll find no shortage of sardines, mussels, anchovies, octopus, and even mussels preserved in oil available to enjoy now or to take home. So if cod isn't your thing, other preserved fishes may be!
Portuguese Cheese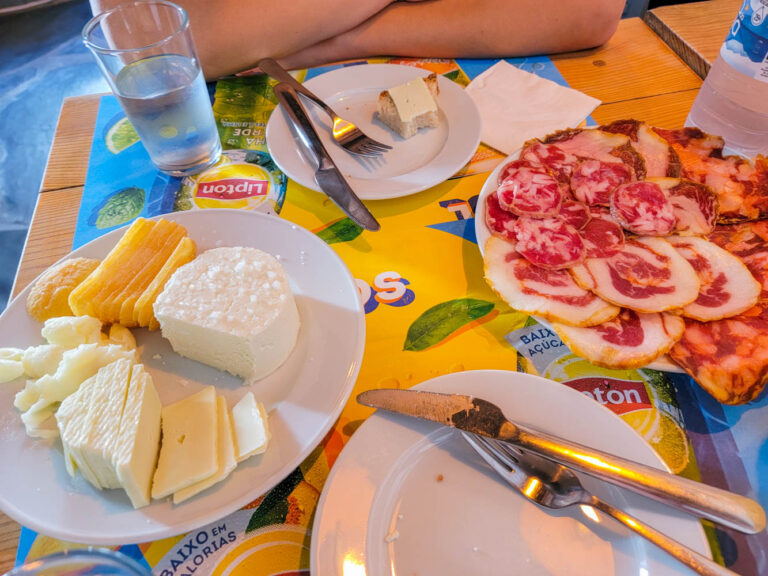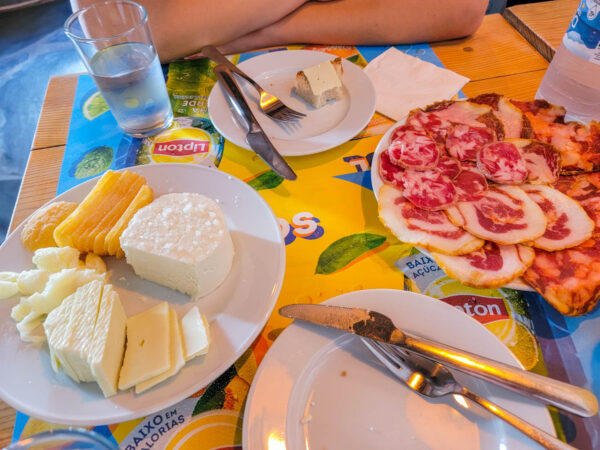 You may find it a bit of a shock if I said that Portugal is home to some of the finest cheeses in the world, and I am going to. Portugal is home to some of the finest cheeses in the world.
The reason you may not know this is that Portugal's exports of cheese are limited. They ranked 42nd in cheese exports in 2019 and in that very same year less than 10% made their way to the USA. As such, you may not know how good Portugal's cheese is because it simply rarely leaves Europe relative to bigger exporters nearby.
To put it bluntly, just order cheese whenever it is on the menu. Whether it is sheep, goat, or something else, it is going to be divine. Truly we never had a cheese in Portugal that was below amazing, and some were mind-blowingly complex. One cheese we had at a restaurant, which we sadly did not catch the name of, was firm but the minute even the heat from your fingers touched it the cheese began to melt ever-so-slightly making for a wonderful textural contrast.
Some of the best cheese we had were from Manteigas which is home to a DOP-protected cheese known as Queijo do Serra. The animals live entirely in the mountains and make some of the finest cheeses the world has ever seen. If you can score a small wheel to enjoy at a restaurant you are truly in for a treat (and, for cheese wheels in general, if they prepare it by coring the cheese, melting it with sausage and fig, and pouring it back into the rind, even better).
Just trust us on this one. Portuguese cheese is where it is at.
Hearty Meat Dishes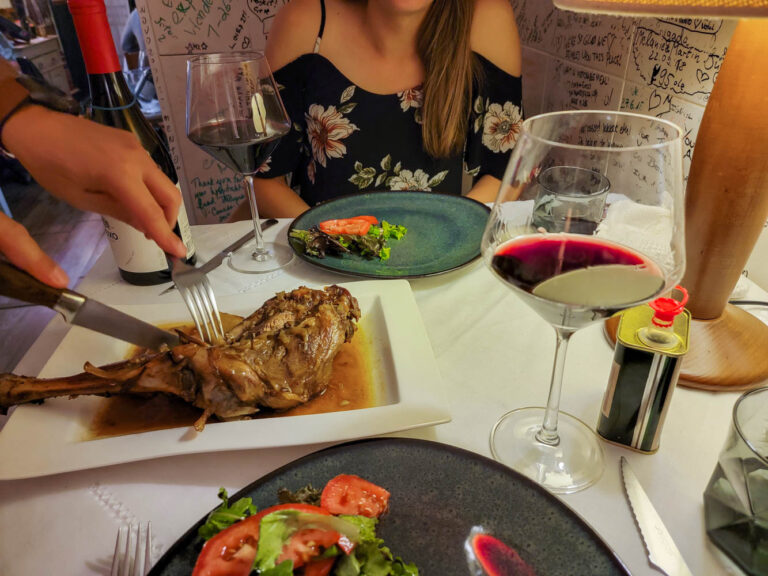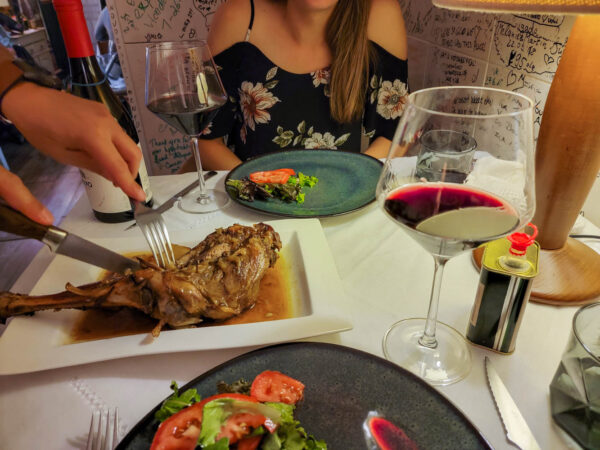 We have a fond memory from a wine tasting experience in Portugal where we were served a "light red wine that would go perfect with steak". From our perspective, this statement brought upon a lot of confusion. We generally would never pair a light red with an intense steak, but we quickly learned two things once the wine was poured.
First, light reds in Portugal are comparable to more robust reds in other countries (they are indeed steak wines). Second, the robust reds in Portugal are simply even more intense as the summers in the wine regions are incredibly hot- meaning tannin, flavor, and alcohol become that much higher and concentrated.
So, what did they recommend for the full-bodied Portuguese reds? Game. Think things like lamb, boar, and other more intense meats along these lines. It only took a few sips after biting into a leg of lamb that we realized what they meant by it all, and it taught us a lesson not only about Portuguese wines but also the meats as well. They're just as intense as the wines!
But to have some of the best meats in Portugal, you're going to have to go inland. Some of the finest game we had in the entire country was in the town of Evora in southeast Portugal (near the border with Spain). Here you can taste your way around an array of game dishes, and be sure to try ham from the Bisaro pig as well- these are fed with acorns and are similar to the Jamon Iberico de Bellota ham from nearby Spain (much lesser-known but just as tasty).
If you do end up visiting Evora (which we cannot recommend enough), try and snag reservations at Taberna Típica Quarta-Feira (prix-fixe meal) and Bistro Barão (cash only, limited English). These offered two of the finest meals we had in Portugal, but be prepared for a decent bill at the end relative to other restaurants in Portugal, at least. With wine, you'll be over $100 for two, but they're worth every penny.
Seafood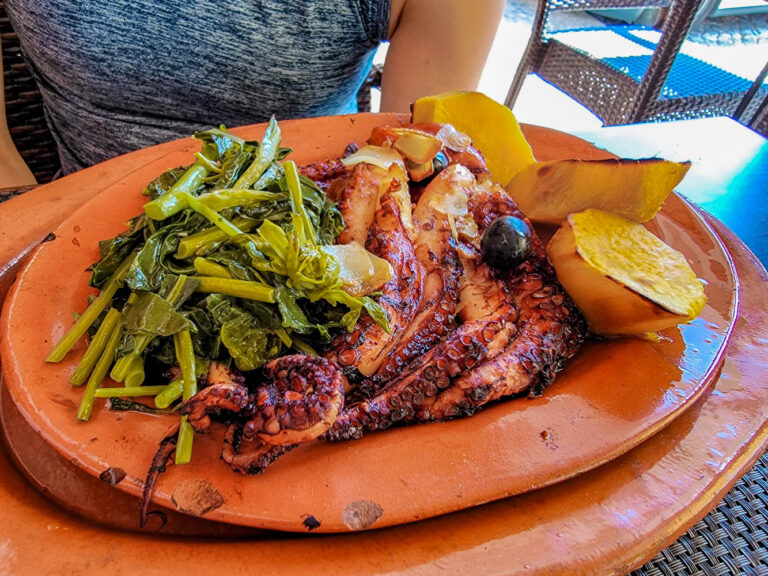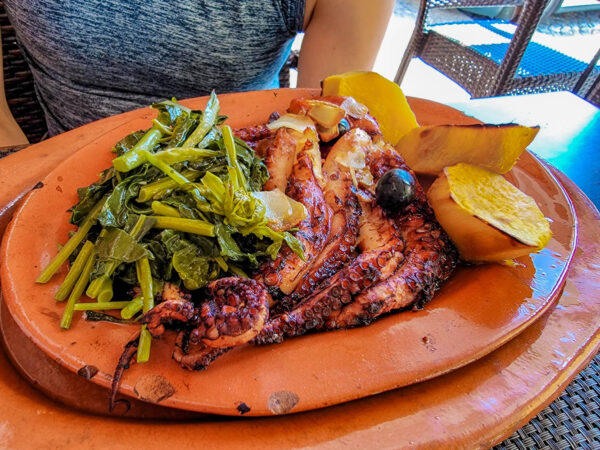 In the above game section, we mentioned that you need to head inland to find some truly epic meats. Why is that? Well, partly because so much of Portugal is located by the ocean (they have almost 1,000 kilometers of coastline)!
Naturally, when you're this close to the water the best meals are not meat, but instead, seafood.
We separated out cod as it is truly worthy of its own summary, but to be honest you can get virtually every kind of seafood imaginable in Lisbon, Porto, and especially in the Algarve along the southern coast. Epic shrimp? Yep. Clams and mussels like you've never tasted before? You know it. Octopus? Oh my, the octopus could go down as the best thing we ate in the country.
During our visit, we asked several restaurants how they prepared their octopus as they all were monstrous in size, so beautifully tender, and with a nice char on the outside for good measure. Everyone we spoke to said the same thing- low-temperature water cooking with no additional salt until after the octopus has been removed. More or less, this is sous vide cooking and we have since made some beautiful octopus at home using the very same techniques.
Perhaps the best part about seafood in Portugal is the price. Even though these dishes come at a premium in some destinations, you can get some fantastic meals in Portugal for 20 Euro or less. In fact, we had an entire octopus at several restaurants for about 25 Euro, which for their size came at a discount of what we'd pay at home to buy an uncooked octopus outright!
Port (But Really Wine in General)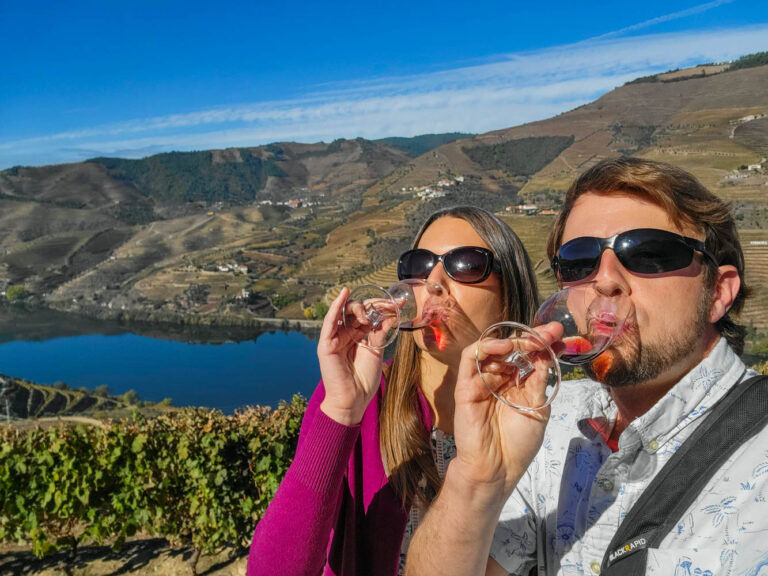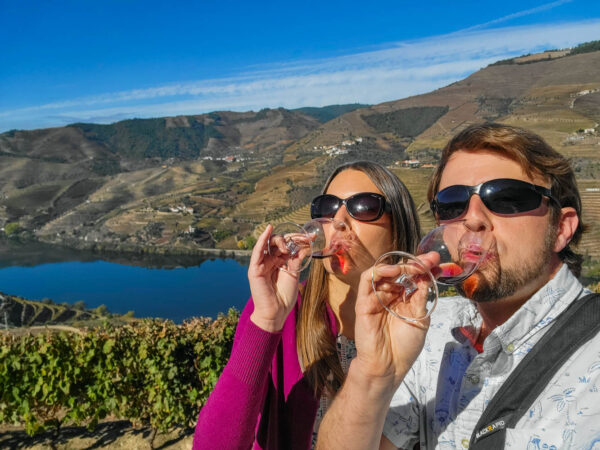 While some of the other foods we mentioned in this guide can be found elsewhere (but perhaps, not nearly as stellar as you can find in Portugal), there is another item that is uniquely Portuguese- the aptly named port wine! These sweet and fortified wines can take on many styles from fruity ruby to intensely nutty and chocolatey tawny wines and are worth spending the time and money to experience in all their glory while in the country.
The reason this is uniquely Portuguese is that grapes for port must be grown in the Douro Valley which is also the oldest demarcated wine region in the world. So, if that is the case, how did the wine get its name?
Before modern technology, wine was made in the Douro Valley but was unable to age there due to the intense temperatures in the summer. Barrels of wine were taken on a harrowing journey downriver to the city of Porto (which had better climates for aging) but were, in fact, aged across the river in port houses in Villa Nova de Gaia (no wine is actually aged in Porto). The name likely came about as a mix of the not-entirely-correct city of origin, Porto/Oporto, and the fact that the cities were, of course, shipping ports (some may argue which is more true).
So try port wine with dessert. Enjoy a tawny with Pasteis de Nata. Hit up as many port houses as you can in Villa Nova de Gaia like Kopke and Graham's. And whatever you do, do not miss the Douro valley wineries either via staying a couple of nights or via a day tour from Porto. The region is as beautiful as it is delicious (although, if you're afraid of driving along harrowing cliffs, you may want to take a Douro wine tour).
Looking for a wine shop with some great prices on port? Check out Garrafeira Nacional in Lisbon!
Ginjinha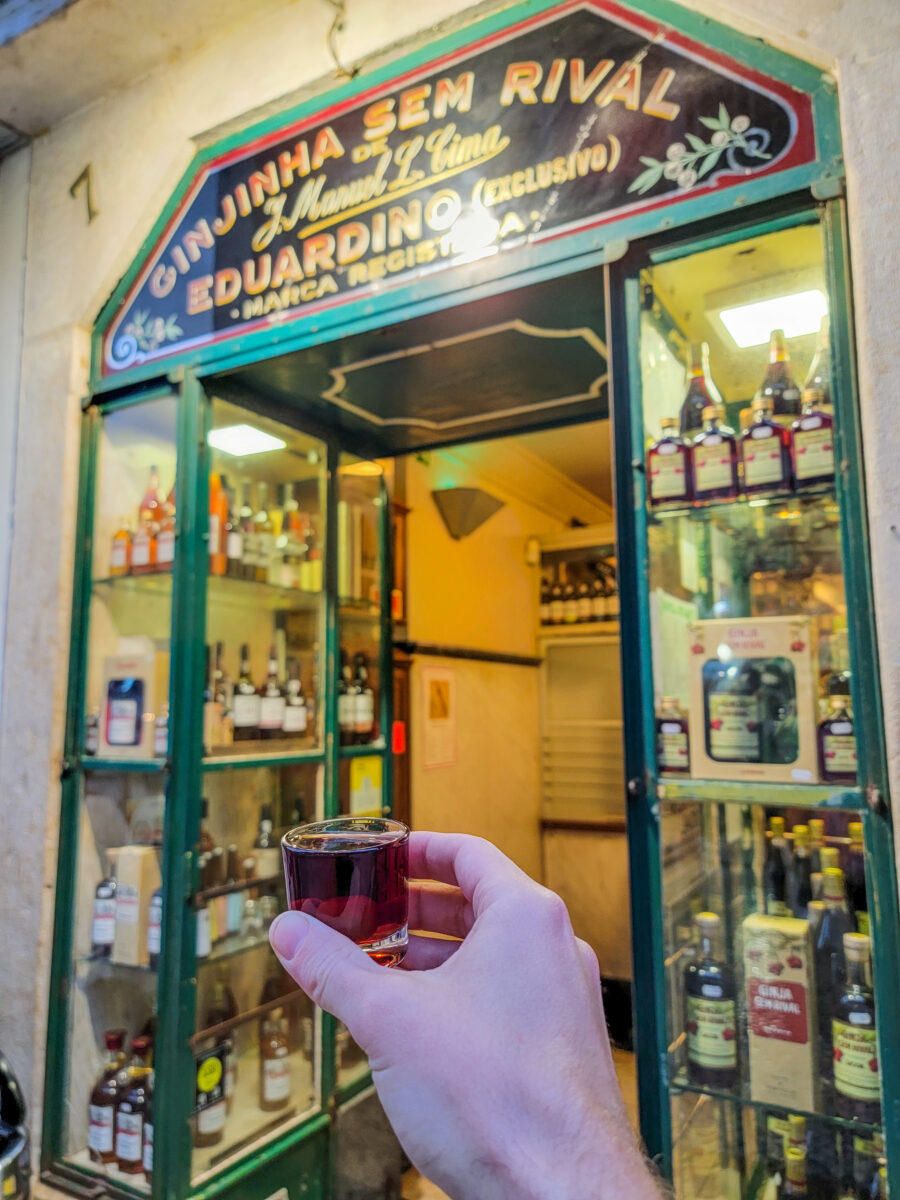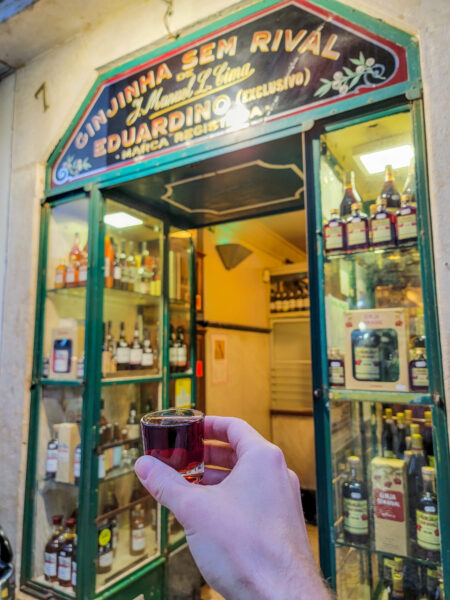 If you thought Port was going to be the strongest libation you have in Portugal, you have another thing coming- ginjinha! We have to admit that we didn't know about this spirit until arriving in Lisbon, and it doesn't take long until you see it literally everywhere in the capital city.
As it turns out, ginjinha is a neutral grain spirit (aguardente) flavored with an indigenous fruit known as ginja, a type of sour cherry, plus baking spices, sugar, and other secret ingredients.
But where other countries may have one flavored spirit like this, Portugal has many with no shortage of bars built solely to sell shots as an aperitif or digestif. In fact, you'll quickly come to realize that virtually every bar serves a different brand of ginjinha, and you'll even see some mom-and-pop stalls selling their own homemade variants moonshine style as well (sometimes as a shot in a chocolate cup for a spiritous chocolate-covered cherry vibe).
The best part about ginjinha tasting is that most shots are around 1 Euro (sometimes pushing 2 or 2.50 Euro with chocolate cup) and rather small. But while it may be easy to hop around to ginjinha bars to try and find your favorite, be careful as the ABV of this sweet drink will catch you off guard!
When it comes down to it, Portugal is home to many more amazing foods that you will get to enjoy when visiting. But from our experience, you simply cannot miss any of the above. They are truly the best of the best that the country has to offer.
Do you have a favorite Portuguese food from your visit? Comment below to share!
For more epic meals we had in Portugal, check out the prix fixe dinners at Belcanto, DOC, and The Yeatman!
Book a Train Ticket in Europe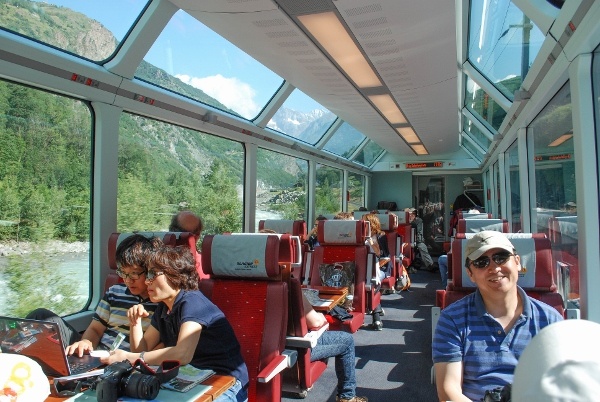 Want to learn more? Check out our Omio review!
About Jeremy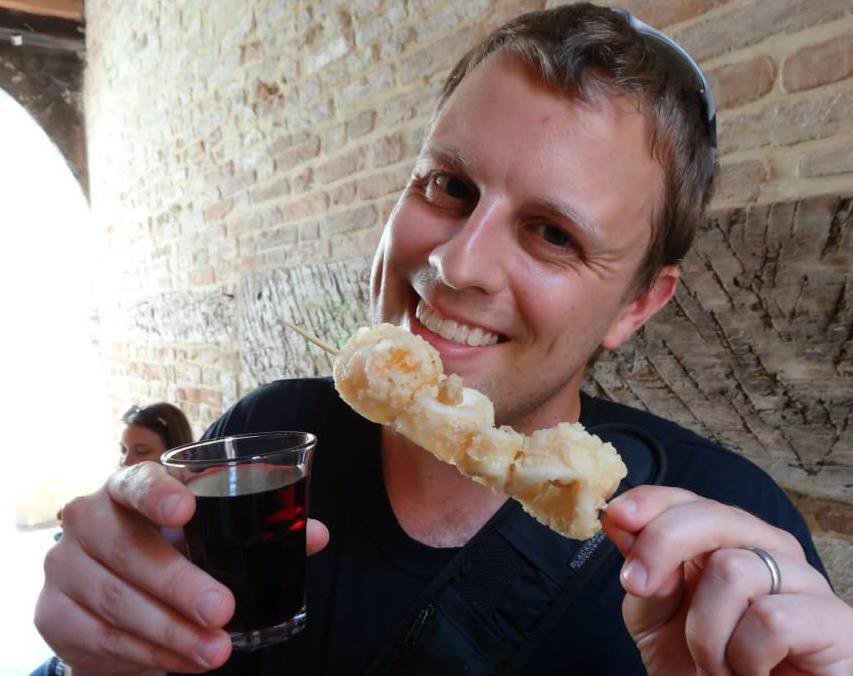 About the Author: Jeremy is a full-time travel writer based in Pittsburgh and primary author of this site. He has been to 70+ countries on five continents and seeks out new food, adventure activities, and off-the-beaten-path experiences wherever he travels.