Last Updated on September 7, 2023 by Jeremy
Disclaimers: Our site uses demographic data, email opt-ins, display advertising, and affiliate links. Please check out our Terms and Conditions for more information. Listed prices and attraction details may have changed since our visit and initial publication.
Before heading to Norway, we were concerned about what the driving conditions would be like. We knew that the country was home to many mountain passes and windy, twisty roads on the fjords, but to be honest we didn't quite know what to expect.
Thankfully, driving in Norway is a breeze, and we had a relatively easy time exploring the western fjords in and around Bergen on our two week trip.
That said, there are still numerous considerations that you should keep in mind to ensure you have the best time possible!
Laws, Tolls, and Ferries in Norway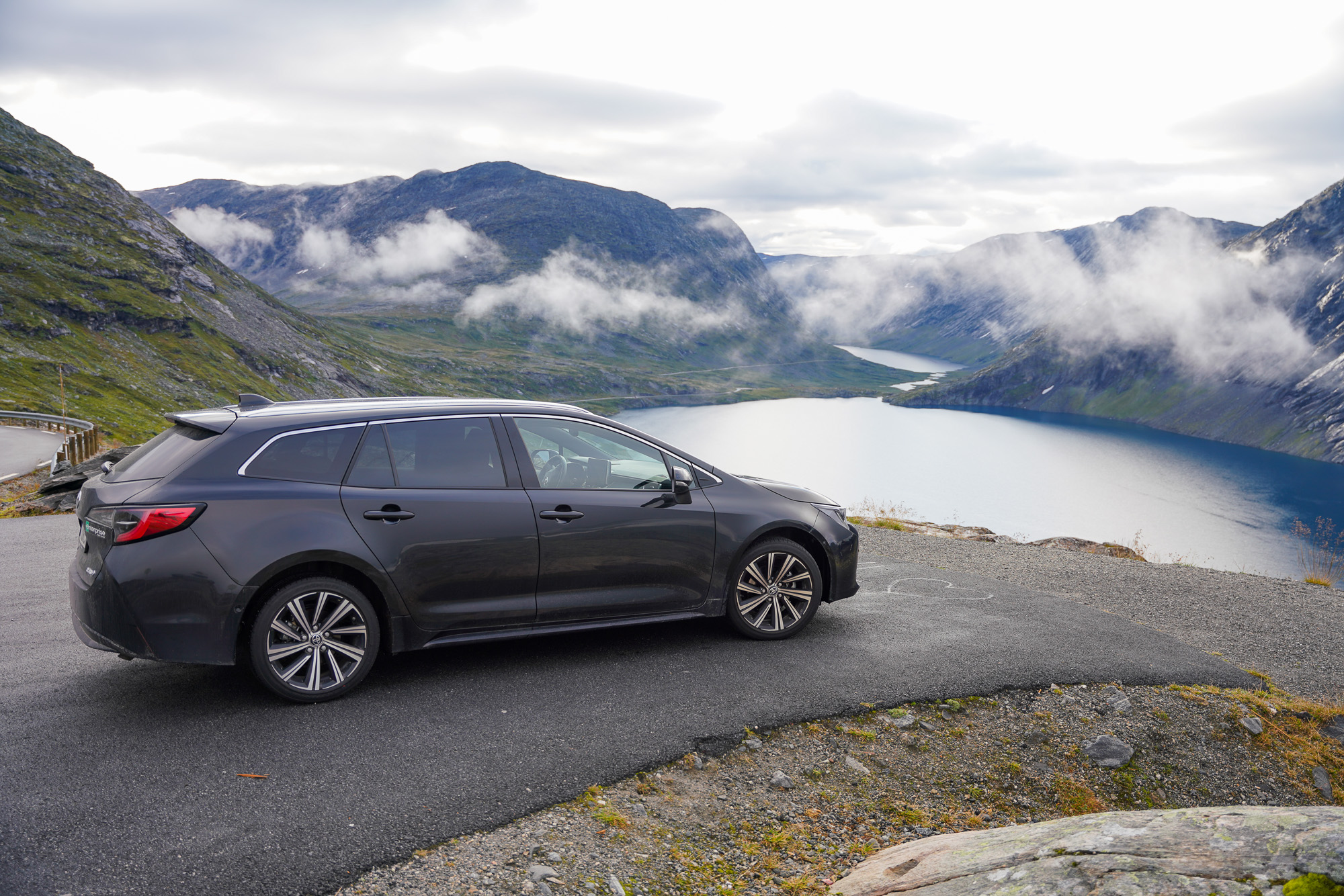 Norway's driving laws are relatively strict, with ample fines for speeding (with many speed cameras present, especially near larger towns), virtually zero alcohol tolerance (0.02% or 0.2 g/L, which is to say, often lower than one beer), and more. As such, saying you should be on your best behavior when driving in Norway is not so much friendly advice as it is compulsory.
Throw on tight and narrow roads (more on that later), and Norway makes for an all-around country where you should simply take it easy when driving- and everyone seemingly does to great effect. In fact, even driving in the bustling city of Bergen wasn't too bad thanks to how courteous everyone was!
In fact, perhaps the most interesting driving law in Norway that visitors need to be aware of, beyond the usual concerns noted above, is that slower traffic must pull over and let faster cars pass when under the speed limit. Much like other laws, almost everyone in Norway follows this code, including large semi-trucks (a true shock to us coming from the USA!), and it was rather refreshing to see motorists actually concerned for one another- that is until you get behind a tourist who doesn't know this is something you're supposed to do.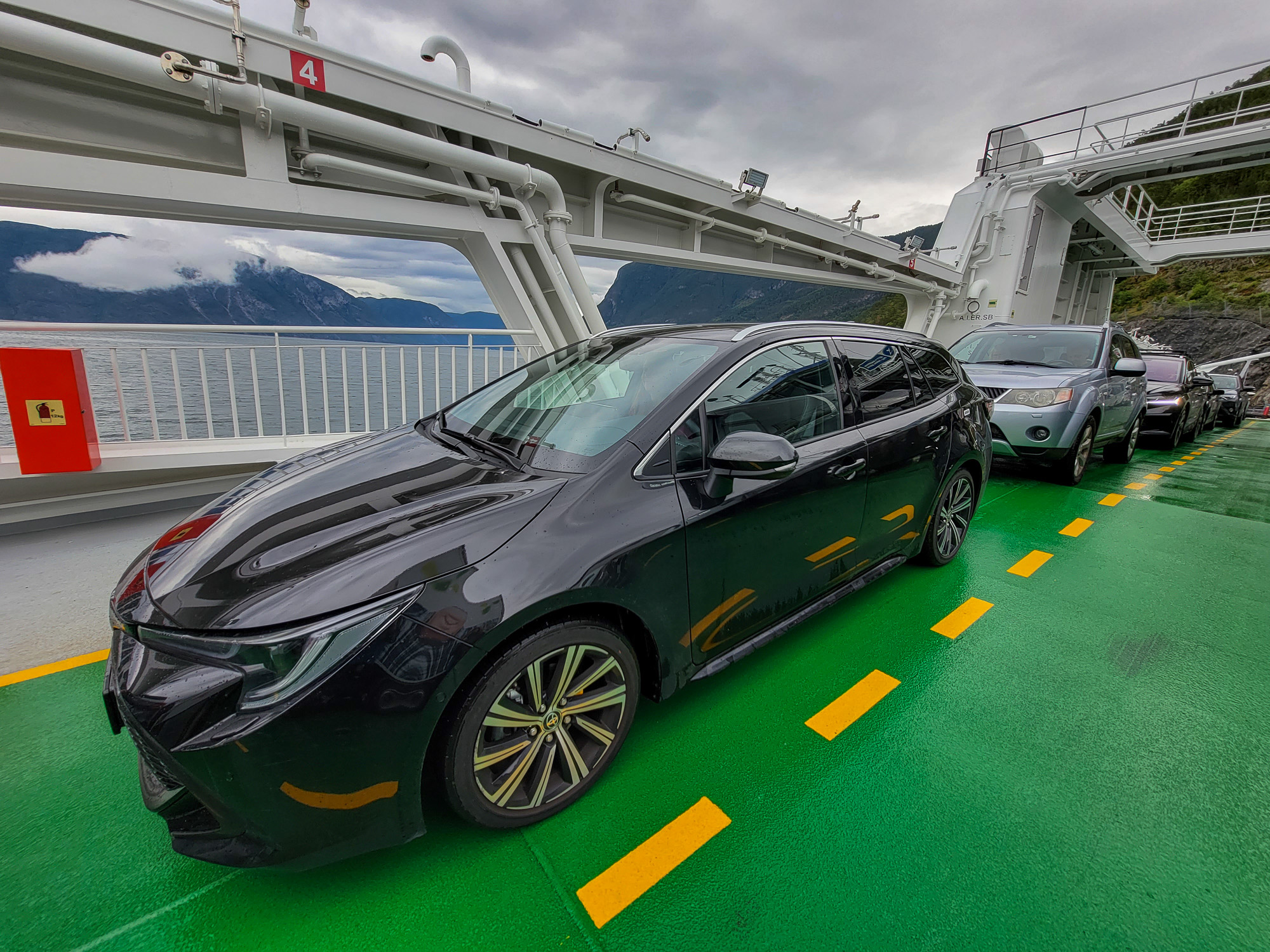 On the toll front, Norway's system uses an AutoPASS transponder, and most rental cars come with this automatically- although it is always a good idea to reconfirm when picking up your car. The transponder will automatically log any tolls you pass through, public ferries*, and even some public parking garages and the fees will be sent straight to the company you rented from and charged to your credit card within, typically, 72 hours of return!
This makes traveling throughout Norway a breeze simply because most of these charges do not require getting a ticket or stopping at a toll station at all. Naturally, some private parking lots, metered spots in cities, and a few private ferries may not be covered by the AutoPass, and you may need to use a credit card, a parking app, or even cash in some instances (the latter in particular was common at trailheads in the mountains around Jotunheimen- honor system lock boxes were present at a few!).
Shockingly, with about 15 days in the western fjords in 2023, our overall toll, ferry, and garage fees were only about $100, and meters plus private lot fees added on another $50 or so. Not bad at all!
*Note: Public ferries run at regular intervals throughout the day, and most of the ferries we encountered were every 20 to 30 minutes at conventional driving hours. That said, one ferry we encountered was only once an hour. As such, be careful when planning your ferry crossings and ensure you arrive early enough to get aboard- otherwise, you may have a sufficient wait ahead of you!
Gas is Expensive, Get a Hybrid Car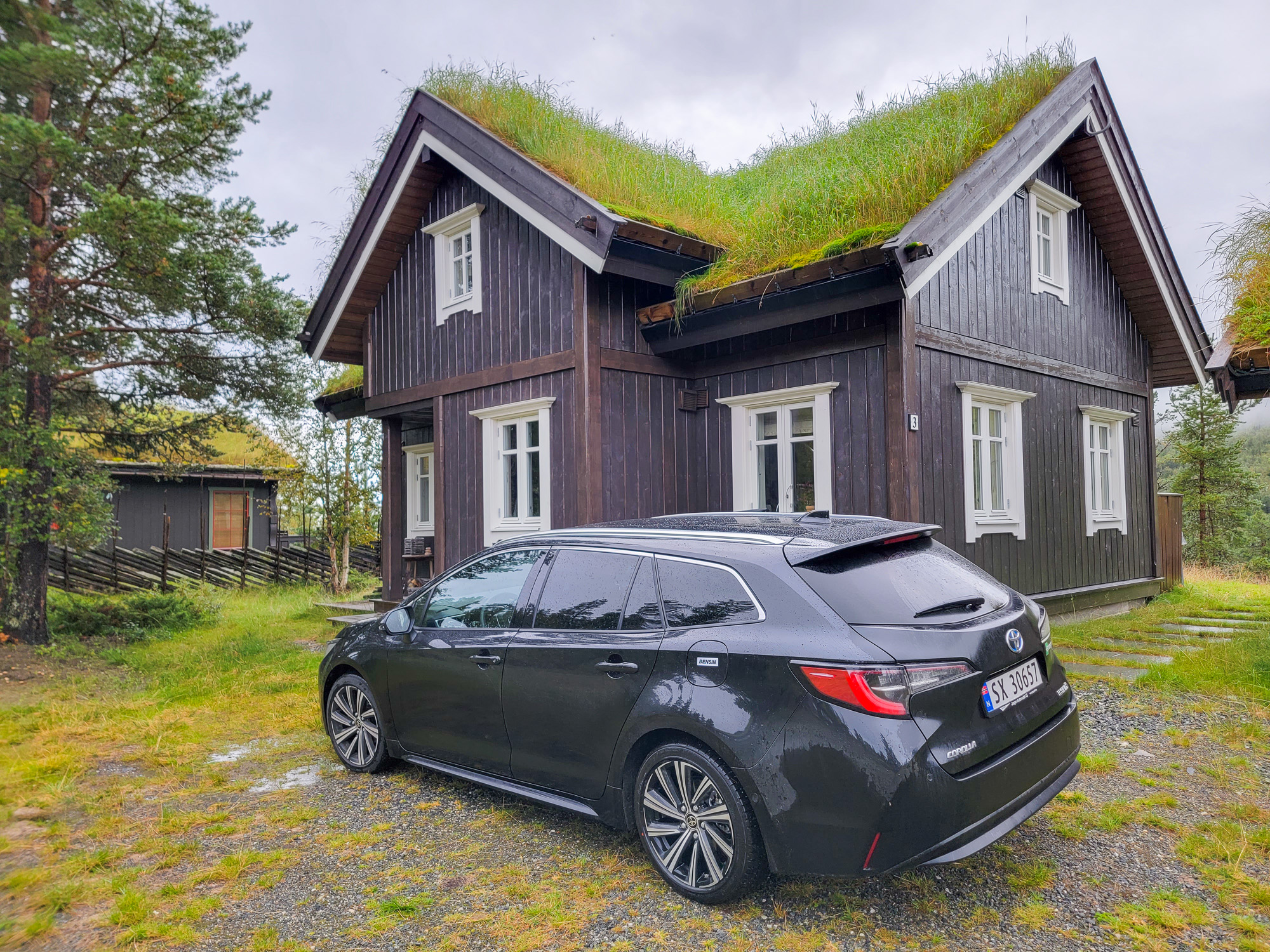 It should come as no shock that gas in Norway is among the most expensive out there, and at the time of our visit in 2023, gas ran about 20-22 krona per liter- or about $7-$8 per gallon. Some stations were even as high as 25 krona, or about $9 per gallon!
Thankfully, Norway is extremely progressive regarding its cars, and many rentals are hybrid and some even have all-electric vehicles available (charging stations were surprisingly plentiful). Our hybrid got 5 L per 100 km during our tour around the country, which by our math equals about 45 mpg- a shocking increase from our car at home.
So while we drove about 1,250 miles in Norway (2,000 kilometers), our overall gas bill was only about $200. Still expensive, but by comparison not anymore than we would spend in any other European country at similar distances. Had we only had a car with a measly 30 mpg or less, well, add another $100 to that gas bill!
When it comes to filling up a car, it is also worth noting that most gas stations do not typically accept international credit cards directly at the pump. No matter what we tried, our debit and credit cards never worked directly at a pump outside of a 7/11. In all other cases we had to go inside, get an attendant to unlock the pump, fill up, and go back inside to pay at the end of the transaction.
This is generally not an issue in the vast majority of stations; however, it is worth noting that there are several unattended stations found throughout Norway. In these spots, we simply could never get our credit cards to work. Ultimately, we tried to fill up whenever we were less than a half-tank and near an attended station, and that was enough to at least get our credit card to work with an inside authorization.
Norwegian Roads Can Be Tricky at Times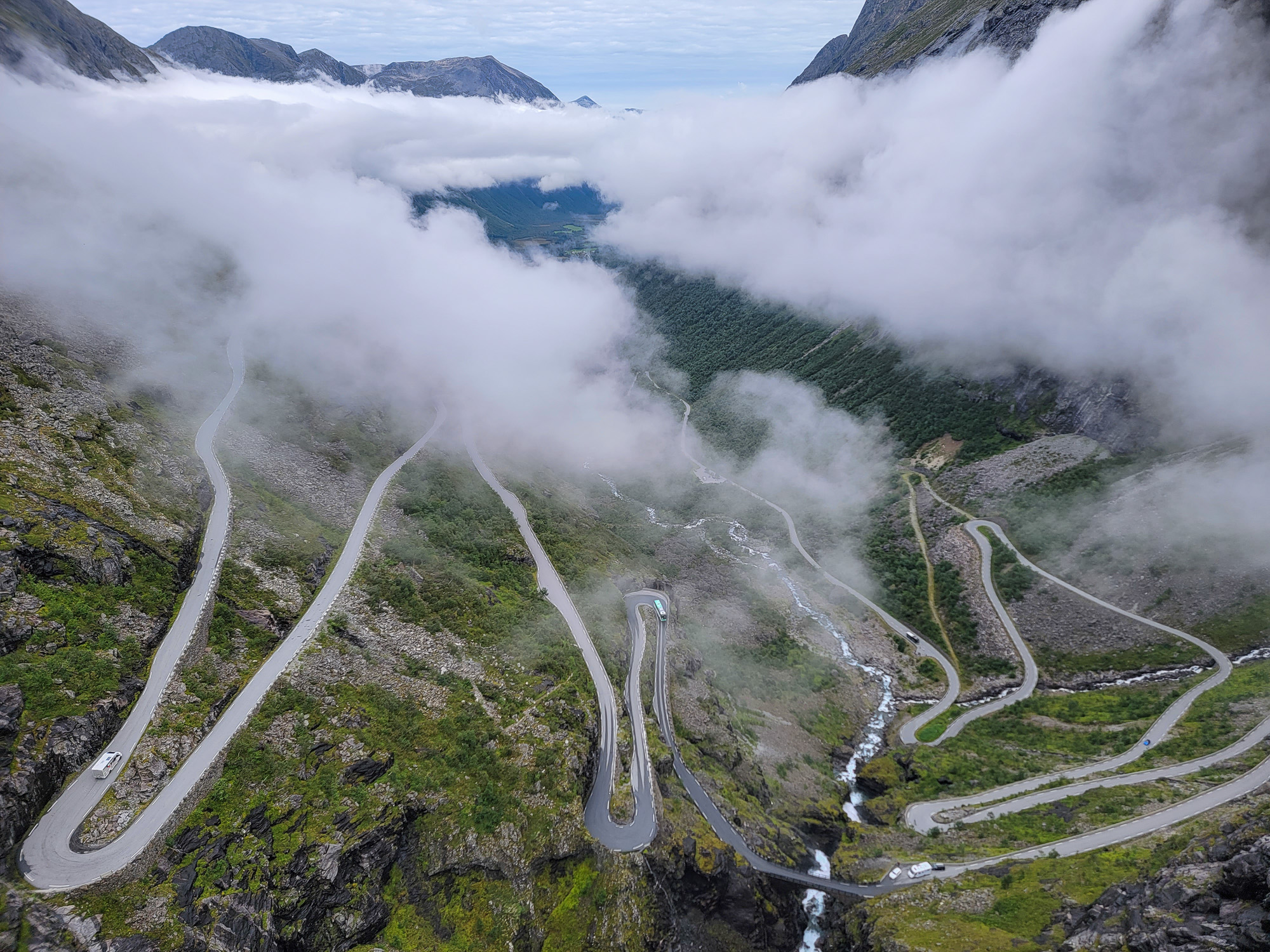 The only major concern we had driving in Norway was that the roads could be narrow and twisty at times, and that is a severe understatement.
In many places in the western fjords, we encountered roads that were more or less a single lane in width but allowed for two-way traffic. Thankfully, convenient pull-offs were found every few hundred meters, which made dealing with oncoming traffic a breeze most of the time. In 99% of cases, you simply see a car coming in the distance, pull off, let them go by, and that is that. It was only in a few rare cases at a bend in the road where you did not see oncoming traffic that we had to stop, pull back a bit, and get into the next closest pull-off (suffice it to say, approach blind curves slowly).
The mountains also have several switchbacks with hairpin turns, which are also quite narrow at times, so care needs to be taken on these as well. In these instances, traffic generally is exceptionally slow, especially on roads that are tourist hot spots (like Trollstigen), which makes safety concerns few and far between. You may still need to pull over to let oncoming traffic through at times, however!
Perhaps the most significant issue with any of these comes from the abundance of large campers and RVs you'll find on the roads, many with seemingly inexperienced drivers who should not be driving on tight mountain roads. That said, that is more a concern for those drivers over others in cars, but there may be a few tight squeezes with another inexperienced driver all the same.
Finally, we should make a note about tunnels. There are tunnels everywhere! It would not be a stretch to say we drove well over 100 miles in tunnels in Norway alone, including the longest public tunnel in the road (the Lærdal Tunnel, connecting Aurland to Lærdalat), which clocks in at a massive 24.5 kilometers in total length. Yes, you'll be spending nearly a half hour driving in this one!
The tunnels in Norway are rather fun because some include roundabouts, some have on-ramps and off-ramps, some have elevation changes (going up a hill, while inside the hill, anyone?), a few have color changing lights to keep drivers alert, and one was even one way that changed traffic directions every 30 minutes (connecting Eidfjord to Kjeasen) and operated on the honor system for directions.
Suffice it to say you will be a pro at all things tunnels and curvy roads after leaving Norway, but they are so well designed that you will master them in no time!
Overall, we were surprised by just how easy it was to drive in Norway. Apart from some narrow road considerations and strict laws, our time exploring the country via car was one of the most enjoyable we've had anywhere in the world! So if you are worried about what driving in Norway is like, take a breath, head out of the city for the first drive, and follow all speed limits as posted.
Did you rent a car in Norway? What was your experience like? Comment below to share!
Looking to rent a car in Norway? Click here to check out prices!
Book a Train Ticket in Europe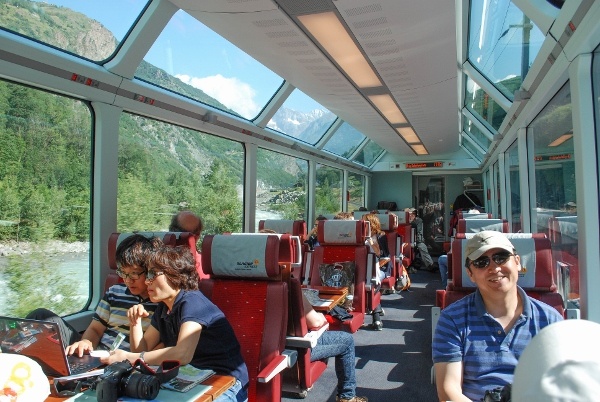 Want to learn more? Check out our Omio review!
Read More from Norway
Read More from Europe
About Jeremy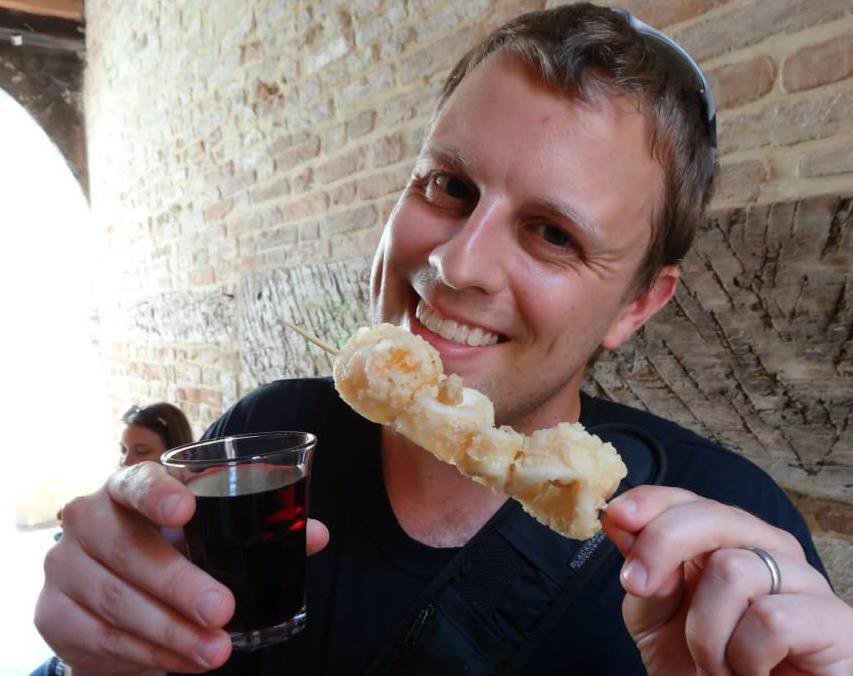 About the Author: Jeremy is a full-time travel writer based in Pittsburgh and primary author of this site. He has been to 70+ countries on five continents and seeks out new food, adventure activities, and off-the-beaten-path experiences wherever he travels.