Published by Guest Blogger. Last Updated on September 14, 2020.
Disclaimers: Our site uses demographic data, email opt-ins, display advertising, and affiliate links. Please check out our Terms and Conditions for more information. Listed prices and attraction details may have changed since our visit and initial publication.
The following is a guest post by the Portugalist.
Lisbon is a city that's hot on everyone's itineraries, and it's easy to see why. It's affordable, the weather is normally fantastic, and the people are incredibly welcoming.
There are so many things to do in Lisbon, Portugal, as well. Maybe there's even a little too much. A complete list of the top things to do in Lisbon would span several pages, but this list is a little more compact and features 10 of the very best things.
Explore Historical Lisbon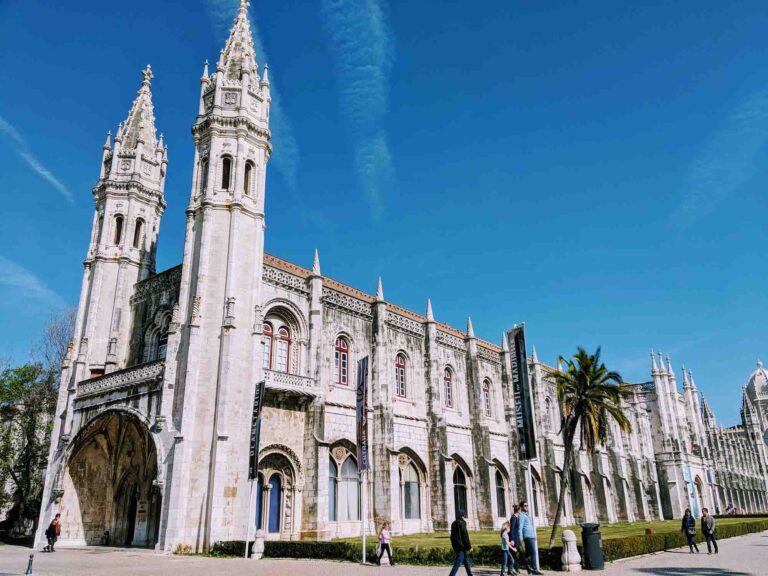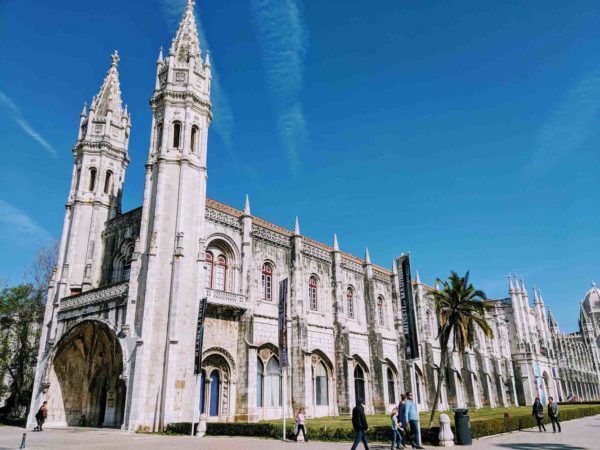 Lisbon is one of the oldest capital cities in Europe. It predates many major European capitals including London, Paris, and Rome, so naturally there's plenty of historical attractions to see.
Two of the best neighborhoods for these are Alfama (and its connected neighborhoods) and Belém. Both neighborhoods survived the 1755 earthquake, and so have a much older and much less organized feel to them. Other neighborhoods, like Baixa, had to be rebuilt and so feel a lot more planned.
Alfama and Belém, between them, have several of Lisbon's most important attractions including São Jorge Castle, Torre de Belém, Padrão dos Descobrimentos, and Mosteiro dos Jerónimos. Baixa meanwhile is home to a number of great attractions including Praça do Comércio and the Elevador de Santa Justa. Between the three of these neighbourhoods, there's a lot of history to see.
Go on a Pastel de Nata Crawl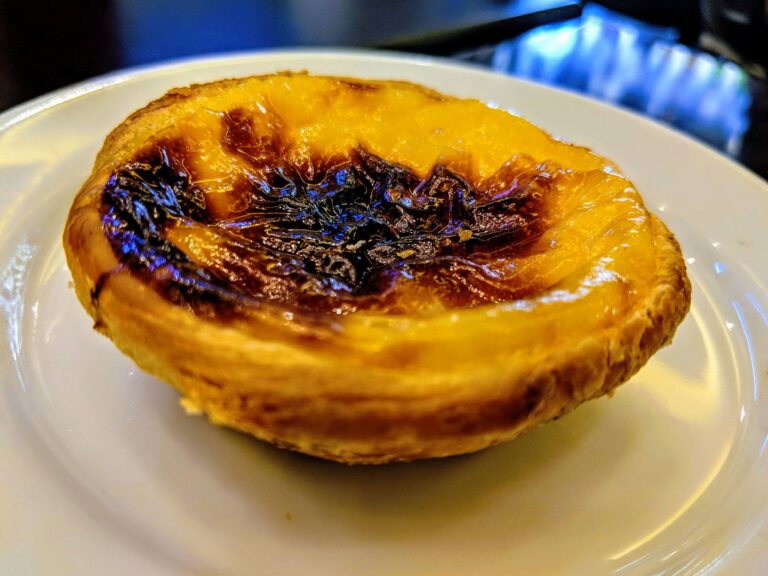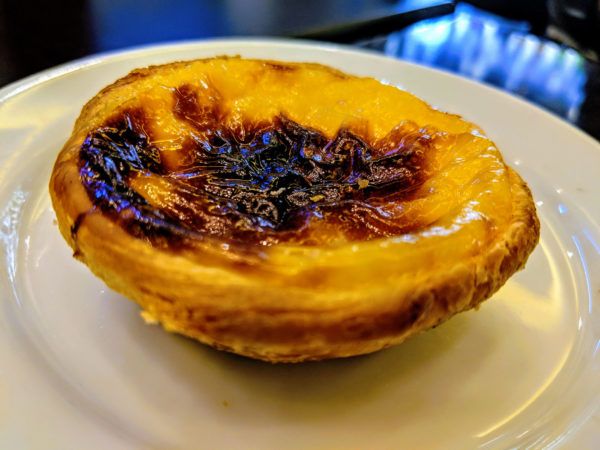 Although Pastéis de Belém was the first pastelaria to begin selling pastéis de nata (often called Portuguese custard tarts), it isn't the only place in Lisbon that makes or sells them. Some people even say that it's no longer the best, although that's a subject that's definitely open to debate.
Popular new venues include Manteigaria, Aloma, and Fábrica da Nata. All make fantastic natas, and all have their devotees. Which of them is the best? Everyone has their own opinion, and the only way to really know is to go on a pastel de nata crawl.
Go Miradouro-Hopping
There are several miradouros located throughout Lisbon. Miradouro literally means "golden view," and that's exactly what you'll get at each. Each miradouro offers fantastic views of Lisbon, and there's normally a quiosque nearby where you can relax over coffee or a glass of wine.
Most miradouros are located up high, which means you're going to have to climb a few hills. The hills in Lisbon can be brutally steep, but the views are definitely worth it and your Instagram followers will thank you.
Some hills do have funiculars that'll take you to the top, but where's the fun in that?
Ride a Rickety Tram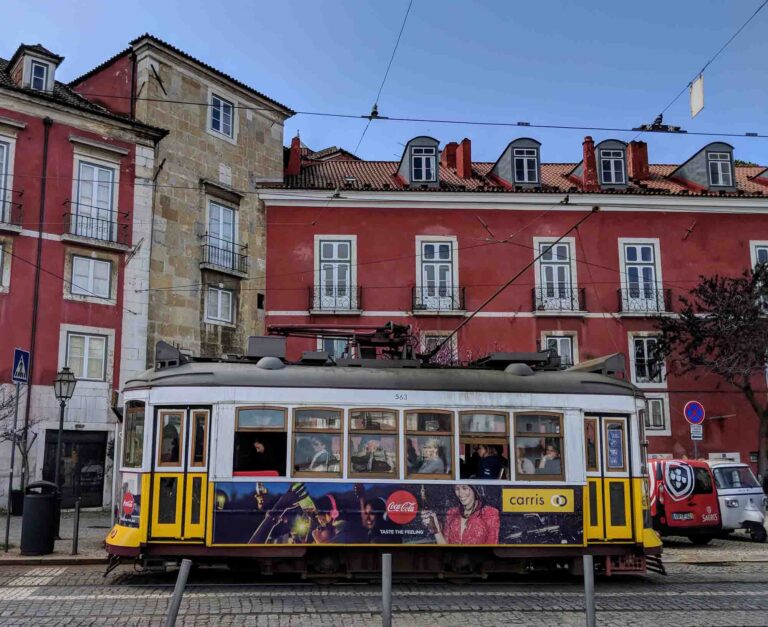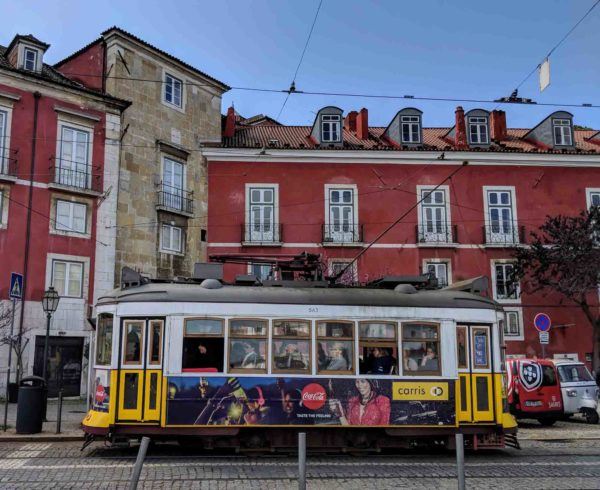 It can be fun to ride a funicular, but the most iconic way to get around Lisbon is by tram. Lisbon's old trams are beautiful to look at, and even more fun to ride.
Most people visiting Lisbon head to Tram 28, which has the most scenic route of any tram, but it's usually very overcrowded. It's also a popular location for pickpockets who prey on unsuspecting tourists.
It's definitely worth walking the Tram 28 route, and visiting all of the attractions that the tram goes past but, for the ride itself, you're better off taking another tram like Tram 15, which goes from Central Lisbon to Belém.
Have a Go at Speaking Portuguese
Chances are, you're pretty unfamiliar with Portuguese. It's not a language that's taught in most schools, and so most of us have very little exposure to it.
That doesn't mean you shouldn't have a go at speaking it, though. It's always easy to use a few simple words like obrigado (for men) or obrigada (for women), which means "thank you", or por favor, which means "please".
And, there's no need to stop with please and thank you if you want to keep going. There are several resources that cover basic European Portuguese for travelers, including apps, phrasebooks, online courses, and blog posts.
Who knows? Maybe you'll fall in love with the Portuguese language, and coming back to studying it properly.
Sample a short of Ginjinha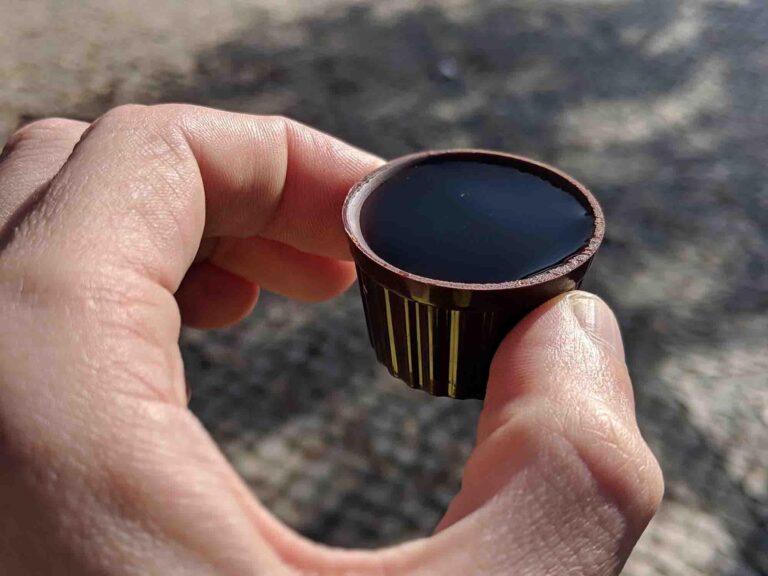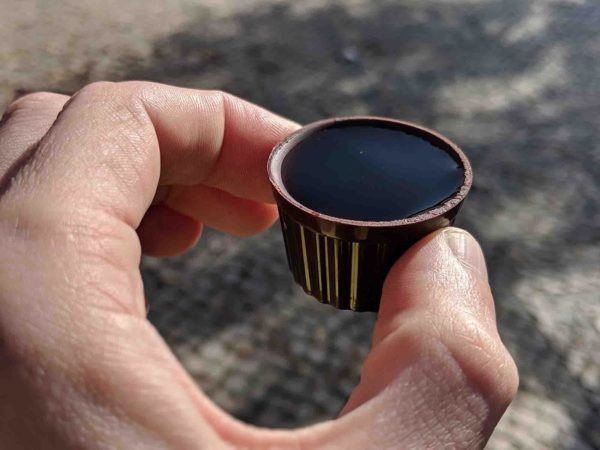 Portugal's most famous drink is Port wine, but it isn't the only alcoholic drink that Portugal produces. Portugal also produces normal table wine, along with several other drinks including medronho and ginjinha.
Ginjinha is a sweet liqueur that's made from sour cherries. It's typical to Lisbon, where it's normally served in a shot glass, but it's also produced in nearby Óbidos where isn't normally served in a small chocolate cup.
There are several places to try ginjinha in Lisbon. The most famous places are probably A Ginjinha and Ginjinha sem Rival, both of which are located extremely close to each other.
Grab a Seafood Lunch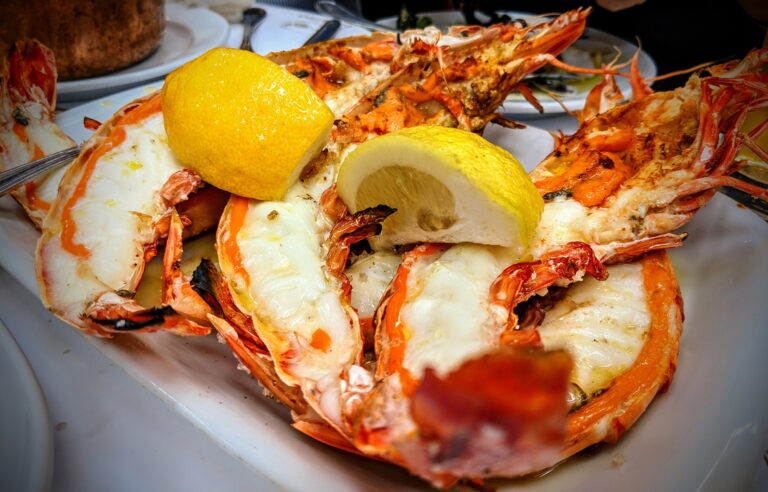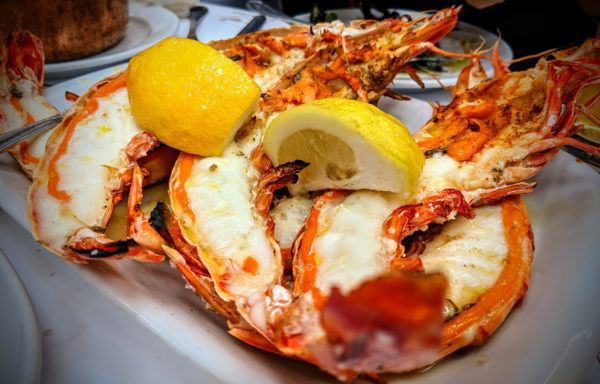 Portugal is a fantastic destination for seafood. It's still expensive in comparison to meat and even fish dishes, but it's a lot more affordable and available than it is in other countries.
You'll find marisqueiras (seafood restaurants) throughout Lisbon. The most famous of these is Cervejaria Ramiro, which was made famous by Anthony Bourdain's visit, but there are plenty of others to choose from, and they're located all over the city.
Simply go in and choose from just about every creature from under the sea including tiger prawns, lobster, crab, mussels, and more. Wash it down with a bottle of Vinho Verde, a regional Portuguese wine that's light and often spritzy in nature and a perfect pairing for seafood.
Finally, it's time for dessert. For some reason, in Lisbon, a seafood meal is followed by a prego (steak sandwich). It's a strange tradition but following these unique traditions is often one of the best things about visiting a new country.
Experience Fado
Fado is a unique genre of traditional Portuguese music. It can be upbeat, and it can be incredibly mournful and soulful. When it's the soulful variety, it's often compared to the blues. It focuses a lot on the past, on regret, on loves lost, and better times for Portugal.
Although you can listen to fado on YouTube, there's nothing quite like experiencing it live. There are Fado bars throughout Lisbon, with the majority of them concentrated in and around the historical Alfama neighbourhood.
Generally, it's better to go to a Fado bar that's just a bar rather than anywhere offering dinner and a show. Perhaps it's because they mainly cater to tourists but, for whatever reason, the food served at Fado events tends to be overpriced and very poor quality. It's usually better to eat somewhere else first, and then to come to the Fado bar for a few drinks and to watch the performance.
A Tasca do Chico is always a popular venue, along with Clube De Fado. If you fall in love with the genre, be sure to visit the Museu do Fado in Alfama.
Pig Out at a Food Market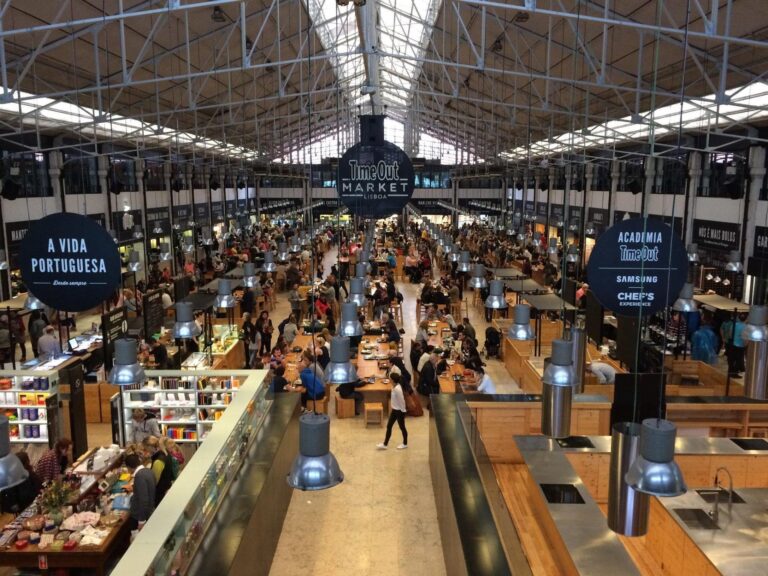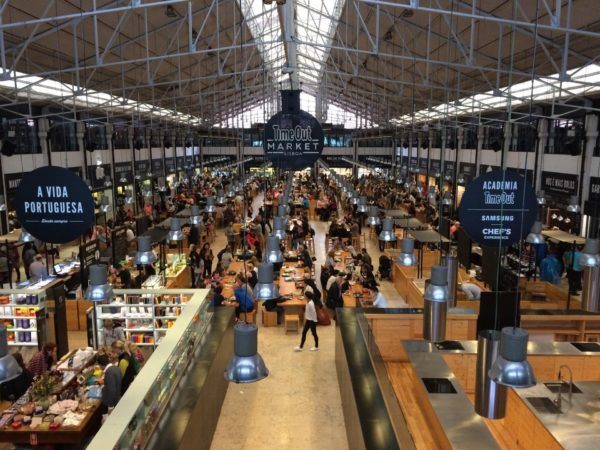 There are several food markets dotted around Lisbon, the most famous of which is the Time Out Market in Cais do Sodré.
Located in the Mercado da Ribeira markethall, the Time Out Market is made up of more than 20 different food stalls that are run by chefs from Lisbon's best restaurants. It's a fantastic opportunity to not only sample several different Portuguese and international dishes in one sitting, but to sample food from several different restaurants as well. Once you've found a few favourites, you'll know which restaurants you should aim to visit on the rest of your trip.
While you're at the Time Out Market, be sure to pay a visit to Manteigaria. Manteigaria is one of Lisbon's most popular pastel de nata bakeries, and many say that it's as good as if not better than Pastéis de Belém.
Nearby, there's also Ginja de Óbidos which serves ginjinha in chocolate cups. If you haven't already tried this style of ginjinha, this is a good opportunity to try it.
The Time Out Market isn't the only food market in Lisbon. Another great market to visit is the Mercado de Campo de Ourique, which is much smaller but also much less busy. It only has a few food stalls, but all of them are on par with the food served at the Time Out Market.
Plan a trip at Palavra de Viajante
Lisbon has many great bookshops. Ler Devagar in the LX Factory is always a favorite due to its industrial vibe and then there's Livraria Bertrand, the oldest bookshop in the world. Both of these bookstores are equally deserving of a visit, and should feature on everyone's Lisbon itinerary.
A lesser-known bookshop is Palavra de Viajante, a bookstore that's dedicated solely to travel fiction and non-fiction books. Located on Rua de São Bento, the bookshop is small and narrow but stocks thousands of fantastic books. The books are roughly organised by country, and you can wander around the store getting inspiration for where you'd like to visit next.
Need More Things to Do in Lisbon, Portugal?
Above is just a sample of some of the best things to do in Lisbon. If you make it through this list, be sure to also consider:
Taking a day trip to Sintra
Bar hopping in the Bairro Alto
Visiting the Cristo Rei statue in Almada
Exploring the ruins of Carmo Convent
Going bargain hunting at Feira da Ladra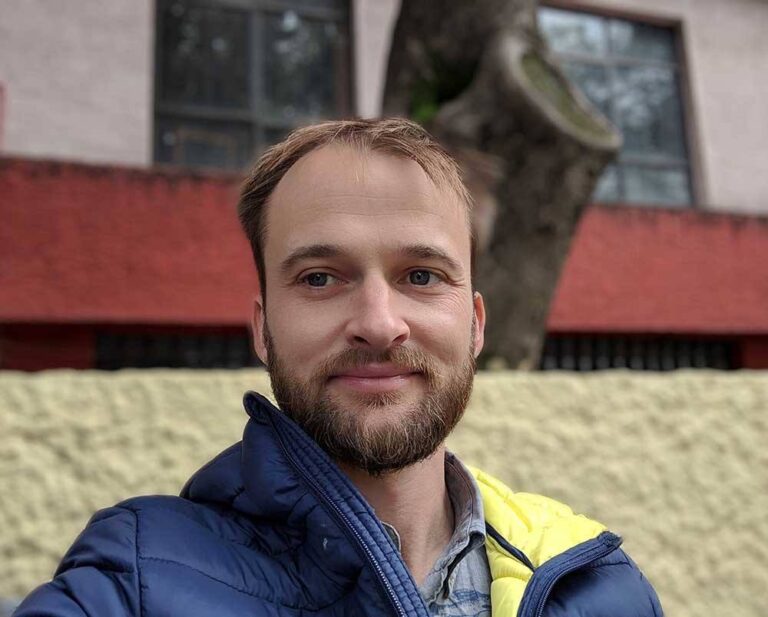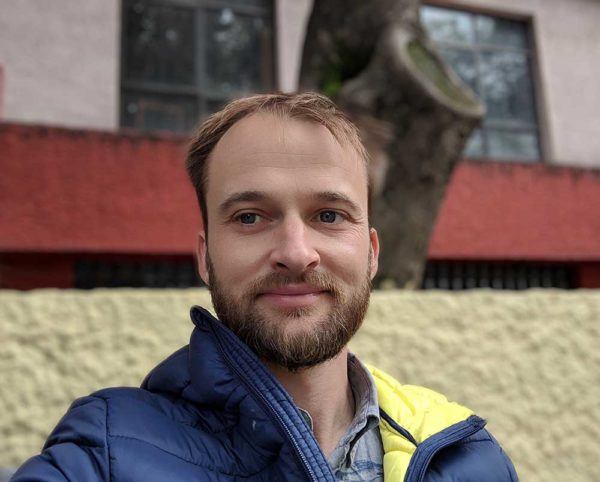 About the Author: James is a freelance writer and the blogger behind Portugalist. Over the past few years, he has spent time living in places like France, Germany, and South Africa, but Portugal has always managed to call him back.
All images were provided courtesy of The Portugalist.
Book a Train Ticket in Europe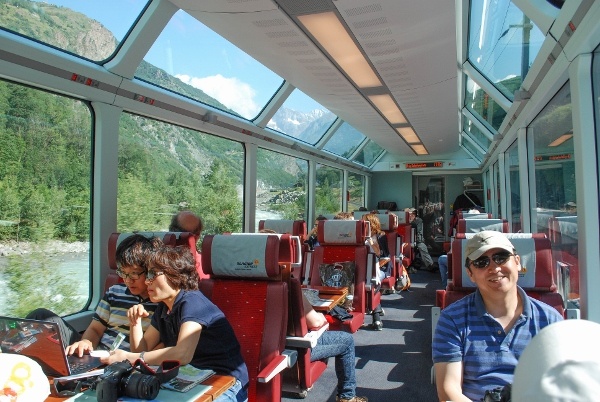 Want to learn more? Check out our Omio review!