Last Updated on January 23, 2023 by Jeremy
Disclaimers: Our site uses demographic data, email opt-ins, display advertising, and affiliate links. Please check out our Terms and Conditions for more information. Listed prices and attraction details may have changed since our visit and initial publication.
South Korea was one of our favorite destinations in recent memory. From history to culture, food, and everything in between, South Korea delivered day after day.
As there are numerous options out there when visiting, we decided to publish our South Korea itinerary (with Jeju Island included) to help give you an idea of what you can do when visiting!
Unlike other itinerary style posts, we are not going to break this down on what you should see in any given day, but rather take a broader look as to why you should visit each destination, some of the highlights you need to see, and a discussion on how much time is required when visiting. As we found out, figuring out how many days we needed was the hardest part.
A South Korea Itinerary for Two Weeks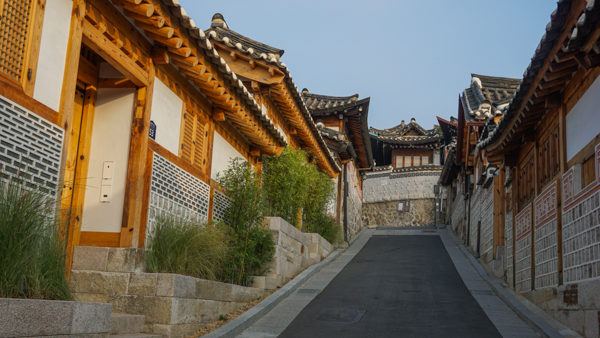 Our South Korea itinerary is broken down on a daily basis as the following:
Day 1-3: Seoul
Day 4: Jeonju
Day 5: Day Trip to Naejangsan National Park + Jeonju
Day 6: Jeonju/Busan
Day 7: Busan
Day 8: Day Trip to Gyeongju + Busan
Day 9: Busan/Jeju
Day 10-12: Jeju
Day 13: Jeju/Seoul
Day 14: Seoul
Day 15: Depart
The above itinerary started on a Sunday and ended on a Sunday two weeks later based on our flying out of the USA on a Friday evening and returning home on the final Sunday. This allowed for a solid two weeks in the country without taking more than 10 days of vacation; however, we will admit was a bit rough that first day back after such a long travel day!
Below, we want to break down the itinerary listed above based on their respective cities of Seoul, Jeonju, Busan, and Jeju. We had an extra day in Seoul at the end of our trip to break up our flights in case of a delay, but is not entirely necessary and could either be moved to the front-end of the trip or disregarded depending on your time.
Likewise, there are a few places where you could also potentially cut time depending on your own schedule requirements. So to get started, check out this intro video then scroll down to learn more about our timelines for each region!
Four Days in Seoul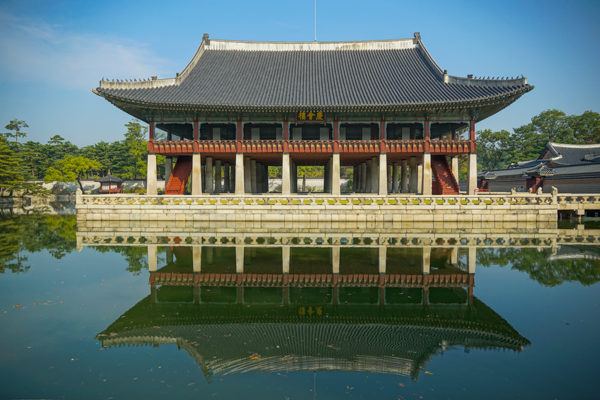 Seoul was without a doubt our favorite city in South Korea. It is vibrant, has numerous neighborhoods worth exploring, showcases South Korea's history quite well, and is incredibly easy to get around on public transportation with a T-Money card (we recommend T-Money over the city pass as you can use it elsewhere in Korea too).
In fact, the sights you can see in Seoul are a bit of a preview of what you'll see when exploring the rest of the country, and hitting up a cross-section of everything really helps orient you to all things Korea right away. It isn't a stretch to say that you may start the day at a historical site, proceed to a modern neighborhood to look at murals, and end at one of the largest food markets in the country before waking up the next day to do it all over again at new spots.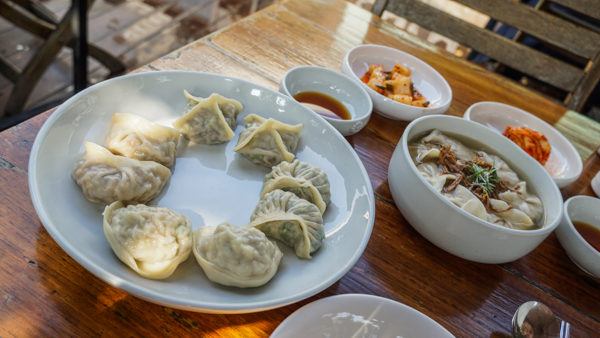 While we will be the first to say that you could easily hit all of the main sights in Seoul in three days, having a fourth day lets you either have a bit more of a leisurely pace, return to a few areas that you liked for a second visit, or take a day trip to the DMZ (ours was canceled due to swine flu at the border so we opted for the leisurely exploration route).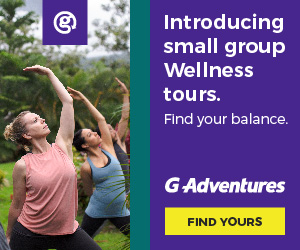 We opted to split our time in Seoul to three days at the start of our trip and a day at the end to account for flying back from Jeju Island, and it worked out quite well despite the fact that both of the city's airports are a bit outside of the city (~45-60 minutes).
Where We Stayed: Maker's Hotel (request an upper floor as street noise can be a bit loud)
Must See Sights: Bukchon Hanok Village, Samcheong Park, Noryangjin Fisheries Market, Bangsan Market, Gyeongbokgung, Changdeokgung Palace, Ihwa Mural Village, a DMZ Tour via Koridoor (USO Partner) to Hit the JSA or Viator for last minute and/or shorter options (no JSA).
Where to Eat: Gwanghwamum Jip (Kichi Stew), 인사동 한가네 불고기주막 (Bulgogi), a street-food Hotteok (honey and nut-filled fried pastry, great vendor located across the street from Maker's Hotel down the alley), FourB Coffee Roastery, Jaha Sonmandoo (higher-end dumpling restaurant), Gamegol Son Wangmandu (street food dumplings- get the spicy one).
Two Days in Jeonju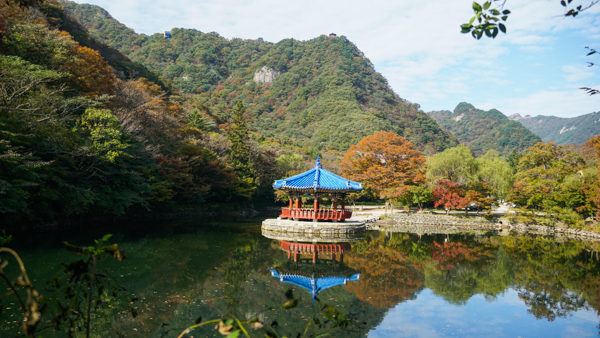 Jeonju is located about 90 minutes south of Seoul via the KTX and is known for two main things.
First, it is widely considered to be the birthplace of the iconic Korean dish bibimbap, with Jeonju style being known for having rice cooked in beef broth and topped with premium ingredients like gingko nut and pine nut. Second, it is home to one of the largest hanok villages in all of Korea with over 700 houses in a relatively small footprint (an has many opportunities for you to stay in a traditional Korean house; however, we recommend those only for one night stays as they are not that comfortable).
We will be the first to admit that you could easily visit Jeonju as a day trip either on your own or via a tour from Seoul.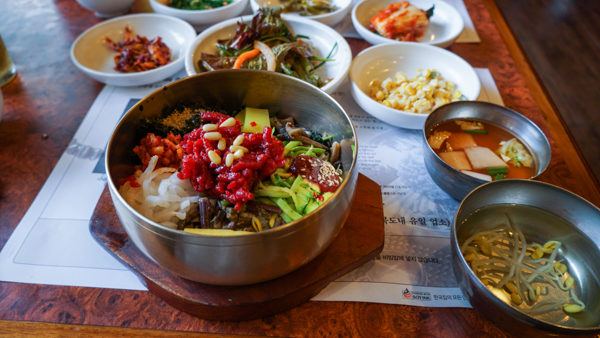 Part of this is because the hanok village can be enjoyed in just a few hours and, as the buildings are used for commercial businesses catering to tourists, this section of the city has a bit of a kitschy vibe to it. Not to mention, Jeonju gets over seven million visitors a year so the streets are quite crowded throughout most of the day, making the Bukchon Village in Seoul look empty.
The main reason why we opted to stay in Jeonju was in order to double up and use it as a base to visit Naejangsan National Park, located just about two hours south of the city. This park is easily reached via a bus to Jeongeup and then either a local bus or taxi to the park and offers some rather stunning hiking options. Couple that with the famous food offerings of Jeonju, and you have more than enough reason to visit for a night or two.
Where We Stayed: Jeonju Hanok House
Must See Sights: Jeonju Hanok Village, Naejangsan National Park (day trip), Jeondong Cathedral, Gyeonggijeon Shrine, Omokdae Overlook
Where to Eat: HanKookKwan (bibimbap) and Yetchon Makgeolli (makgeolli bar)
Two Days in Busan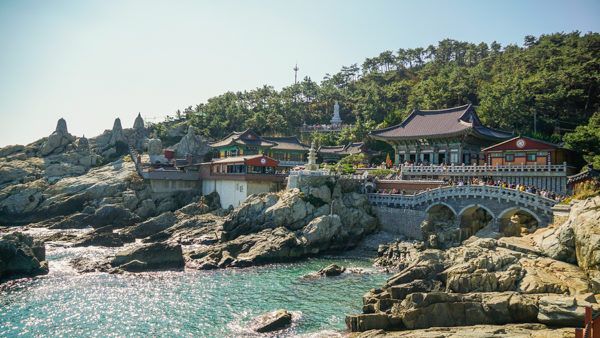 We did not originally intend to visit a second large city in South Korea as we appreciate smaller towns and villages when diving deep into a country, but as we opted to include Jeju Island on this trip we decided to make the trip to Busan in order to catch a flight out (they have flights multiple times per hour whereas other towns may be less frequent).
Naturally, when doing this we decided to stay two nights in order to explore.
To us, Busan felt like more of a metropolis than Seoul despite only having about 1/3 of the population. We couldn't quite put our fingers on why that is, but the hills surrounding Busan made it feel much more compact than Seoul which sprawls out over a large distance. As such we noticed a bit more traffic, and despite shorter distances, it felt like it took much longer to get around.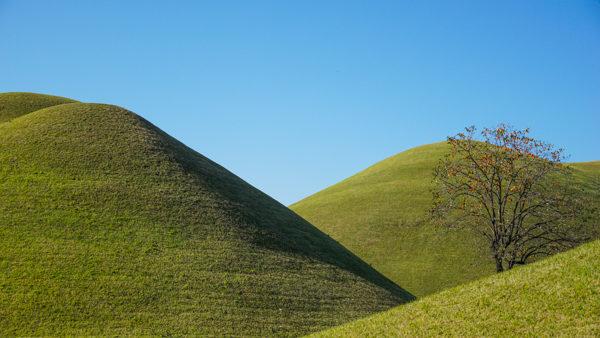 Ignoring that, the main focal point in our limited time in Busan included two features. First, a half-day trip to Haedong Yonggungsa (the famous seaside temple that is a bit unlike any other you'll see in Korea) as well as a full day trip to Gyeongju about 90 minutes away when factoring in transfers to the temples. Yes, apart from visiting the famous Jagalchi seafood market for a meal most of our exploration of Busan was outside of the city proper, which speaks a bit more to why it wasn't as high up on our list to begin with.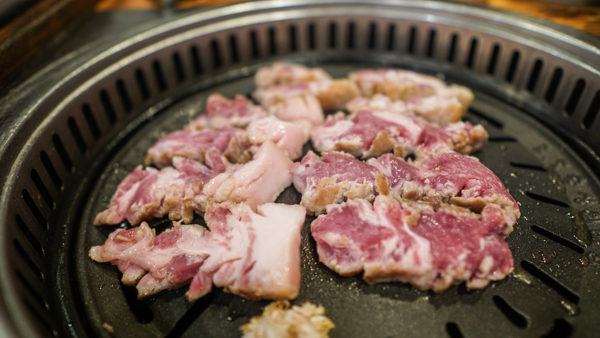 Whereas the seaside temple of Haedong Yonggungsa is self-explanatory in why you would want to visit (its gorgeous), Gyeongju was a highlight for us as it featured a large assortment of temples as well as stunning burial mounds spread out around the city. If you haven't had your fill of temples yet when visiting Korea, Gyeongju will certainly satisfy with its vast assortment- although we left talking about the burial mounds most of all!
The "spread out" part here is key as many of the most popular temples are quite long bus rides apart (we took a rather expensive taxi in an effort of time) and overall makes for a very long day exploring an albeit a historically significant portion of Korea. As such, you may want to consider a packaged day trip for this one to make the logistics easier.
Where We Stayed: Uniqstay Bed & Breakfast
Must See Sights: Jagalchi Market (seafood), Haedong Yonggungsa (seaside temple), Gyeongju (day trip).
Where to Eat: 맛찬들왕소금구이 서면점 (stellar Korean BBQ located near the hotel)
Five Days in Jeju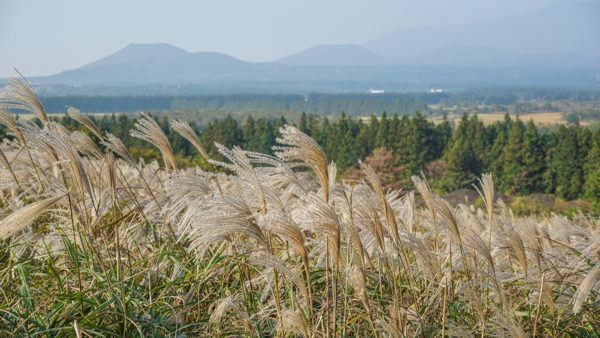 To be honest, we think you may only necessarily need three days in Jeju if you can arrive early on the first day and leave late on the last day. For those who are staying near Jeju City or Seogwipo (central in the north and south respectively), you can plan for a day exploring the west side of the island, a day exploring the east, and a day hiking in Hallasan National Park and, if you are quite busy, get a great cross-section of what to see on the island.
We spent five days on the island with a rental car (a necessity as you'll do a lot of driving in Jeju), and on an additional day spent more time on the east side of the island in order to take a day trip to the island of Udo. This island is just a short 15-minute ferry ride away, but you can easily spend 4-5 hours exploring with electric bike rentals to check out the views and sample some of the island's famous peanuts (go for peanut ice cream at Jimmy's).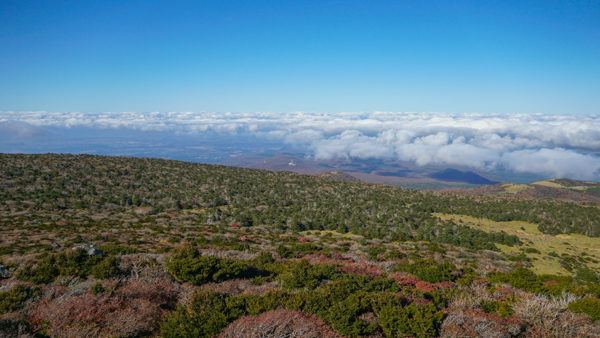 Our fifth day to talk about (which, in fact, was our first day on the island) was more or less a partial day due to our flight logistics, and we spent some time driving around, visiting Love Land, and exploring the Seogwipo Market at night (the latter of which we did multiple times during our visit).
As such, I would say that four days on Jeju (with an early start on day one and late finish on day four) would be ideal; however, the fifth day will certainly give padding in the event of bad weather or to explore just a bit more of a favorite section.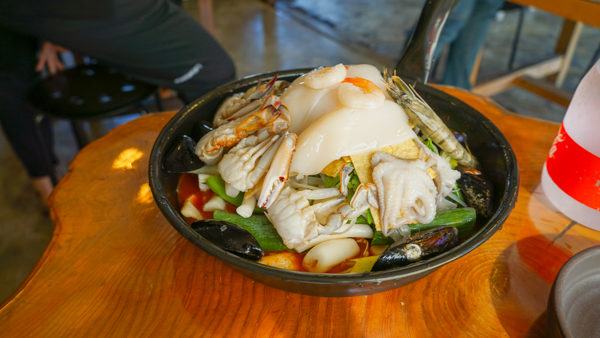 On the food side of things, Jeju island is known for two things- seafood and black pork! In being a fishing island the seafood side is pretty easy to explain, and you can find all manner of tasty dishes when exploring. If you're in the mood for something unique, abalone is a specialty of the island that really must be tried.
The black pork of Jeju is another specialty and is named due to the pig's skin and hair color. These pigs produce a rather marbled cut of meat that is highly sought after around the country and produces some stellar, albeit fairly expensive, barbecue!
Where We Stayed: An Airbnb just outside of Seogwipo town.
Must See Sights: Check out our top 10 things to do in Jeju article for a full breakdown!
Where to Eat: 한치앞도모를바다 (seafood stew on west side), 명진전복 (abalone on east side), Jimmy's ice cream (U-do island), Donsadon Byeolgwan (Jeju black pork barbecue)
You Must Visit South Korea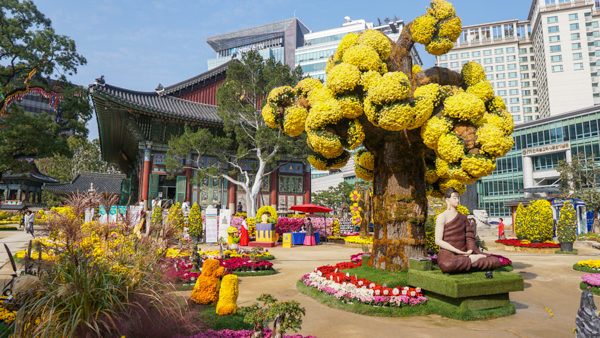 Overall, the above itinerary was about as perfect of an introduction to South Korea as we could've asked for. I don't think we necessarily needed an extra day in Seoul, and we took a slower pace in tackling Jeju island, such that we could've pulled two days away to add on another village or park for hiking.
That being said, it would've been a much more packed schedule and we appreciated having a few opportunities to take things easier and enjoy our vacation all the same.
So if you want to hit up South Korea with Jeju Island and only have two weeks, this itinerary should work out quite well for you with only some minor tweaks pending your total number of days in the country.
Have you visited South Korea before? What did you think of the country? Comment below to share!
For more of our favorite food travel experiences or favorite Korean foods, click the previous links!
About Jeremy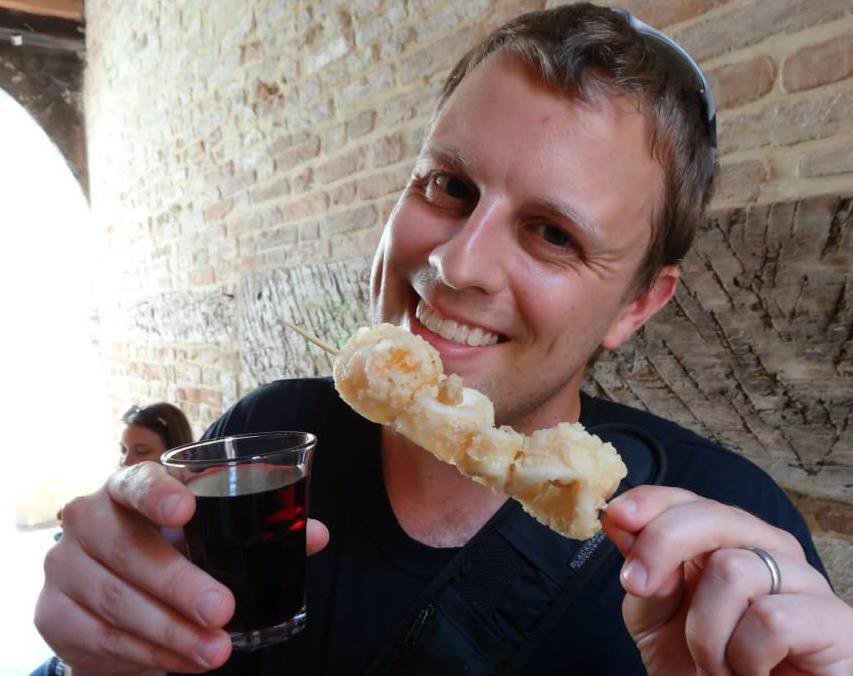 About the Author: Jeremy is a full-time travel writer based in Pittsburgh and primary author of this site. He has been to 70+ countries on five continents and seeks out new food, adventure activities, and off-the-beaten-path experiences wherever he travels.