Last Updated on January 23, 2023 by Jeremy
Disclaimers: Our site uses demographic data, email opt-ins, display advertising, and affiliate links. Please check out our Terms and Conditions for more information. Listed prices and attraction details may have changed since our visit and initial publication.
When exploring South Korea, odds are good you're going to stumble upon many hanoks- traditional Korean houses. These buildings have been constructed in Korea since the 14th century and are present in almost every city in the country.
We saw a good number of these when exploring the Bukchon Hanok Village in Seoul (where they are mainly homes, B&Bs, and historical museums) as well as Jeonju (where they are used as a mix of B&Bs and modern businesses) and rather enjoyed the ambiance of walking around the streets full of these unique buildings.
As many hanoks are open as guesthouses, we decided to stay in one during our brief stopover in Jeonju and wanted to share what the experience is like in this one!
Hanoks are a Traditional Korean House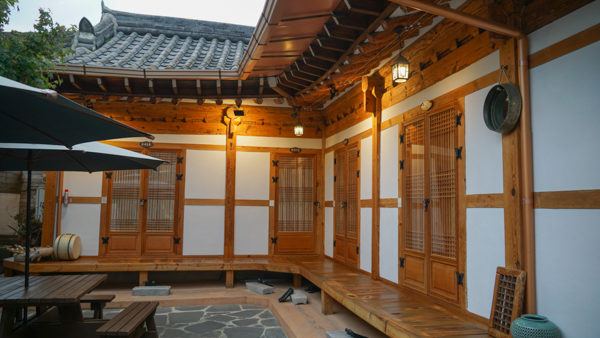 On the outside, hanoks have some pretty amazing architecture. They are primarily made from wood and earth, with an iconic tile roof that is easily recognizable wherever you are. Many of the hanoks we visited also have an outside courtyard as well as a raised wooden walkway connecting the rooms that is covered by the overhanging roof.
After taking your shoes off and entering, you're often greeted with a sparsely decorated and very basic space. For guesthouses this could be as simple as one room with a rolled-up mat plus bathroom, and our hanok had a separate loft section above the bathroom with an additional bed as well.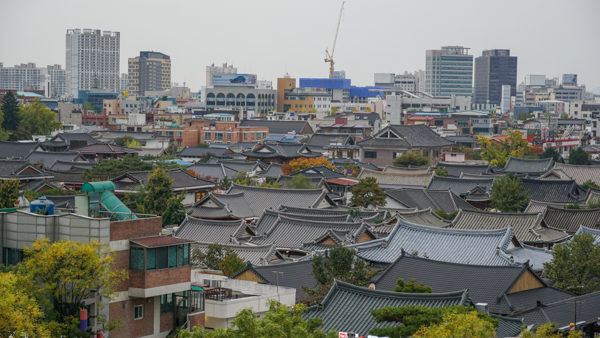 Apart from this, many hanoks are equipped with a few modern amenities like hot water, bidet toilet seats (a common feature in South Korea, really), a TV, wifi, and air conditioning which added a few conveniences to the overall experience. Our hanok also had heated floors, known as ondol style, which is a common feature in many Korean homes- a perk we really enjoyed when staying at guesthouses and Airbnb's as this feature was not present in the conventional hotels we stayed at.
While we may agree with the notion that staying in a hanok is a must-try experience when visiting South Korea, we also have to say you won't be having a comfortable night's sleep at one either!
An Overnight is a Must- But it is Also Uncomfortable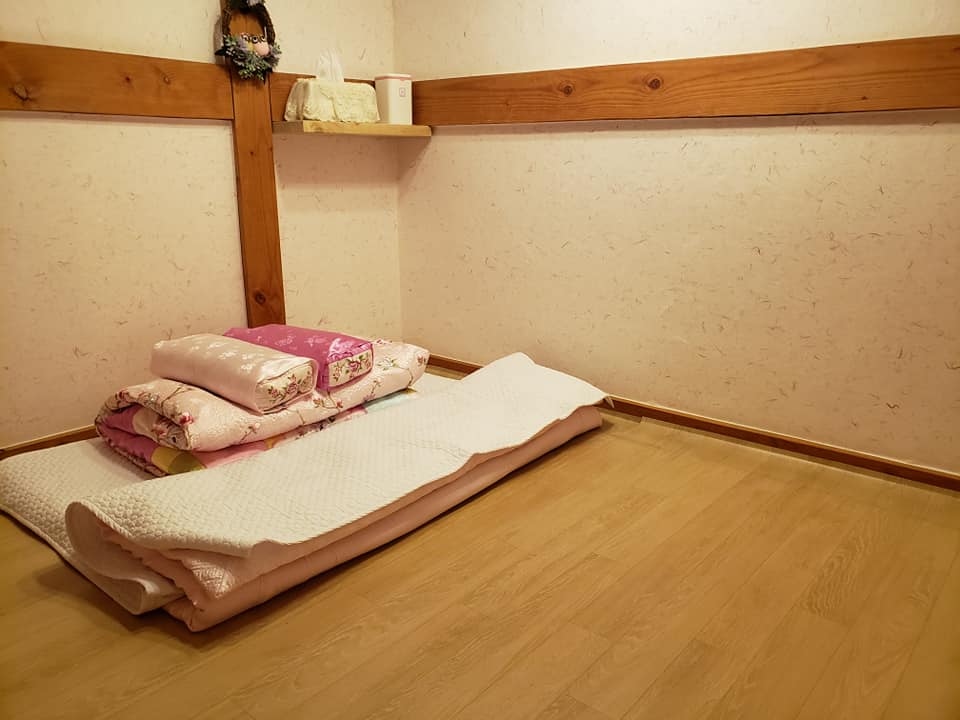 It may seem a bit counterintuitive to call this one both a must and uncomfortable, but it is exactly that.
While we would say that we enjoyed our two-night stay at the Jeonju Hanok House, we also have to say that we left quite sore and ready for a more conventional bed. The reason for this is because beds at Hanoks are thin mats that can be rolled up when not in use. They are neither designed for ergonomics or comfort, and to make matters worse our pillows were filled with the same kind of material as a bean bag.
To put it simply, this one was about as comfortable as you can expect (read: it wasn't).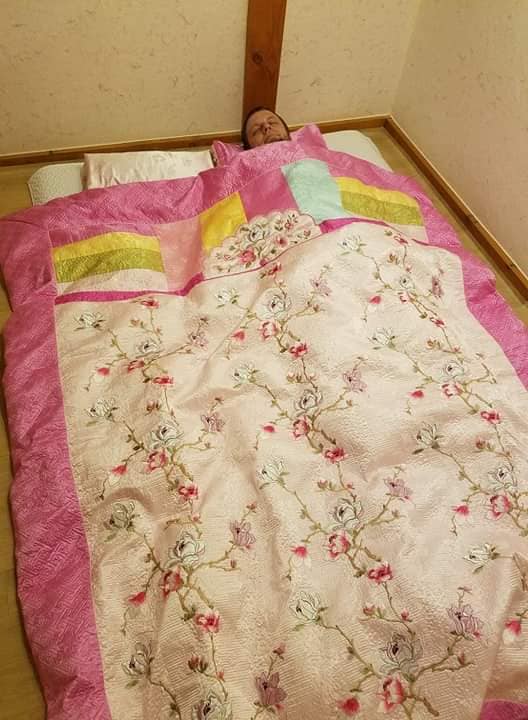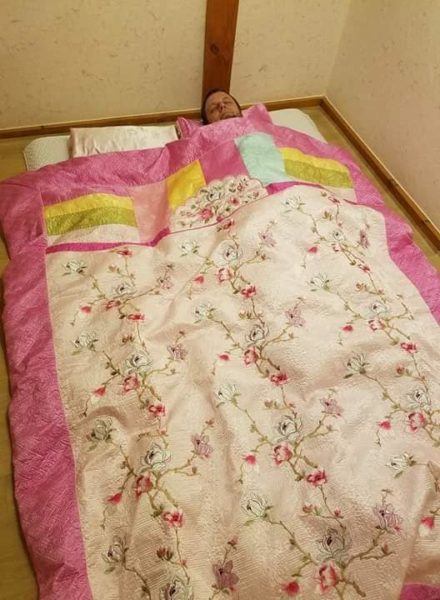 While we could get over sleeping more or less on the floor (the heated flooring made up for it a bit), we tossed and turned most of the night and found that our hips were quite sore in the morning after sleeping a bit on our sides. This took several days for us to get over during our trip and was something we have never quite experienced before despite sleeping in an array of unusual beds in our travels.
As such, I would go as far as saying this one is even worse for side sleepers than back sleepers; but only slightly. A stiff back is still a close second to sore hips, and both stuck with us for a fair bit of time after leaving this guest house.
Overall, staying in a hanok is an interesting experience to get a feel for traditional Korean life. While we are still glad we stayed at one, we thought two nights was a bit excessive and were ready for a plush bed after our first night. So if you get an opportunity to check one out, we encourage you to do so- but tread lightly on if looking to book multiple nights if you require a comfortable night's rest!
About Jeremy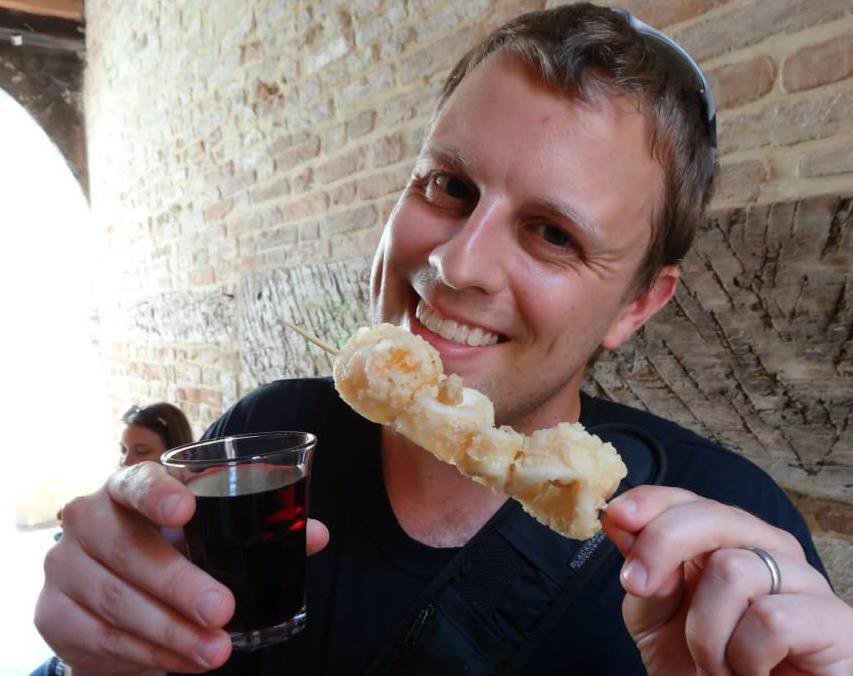 About the Author: Jeremy is a full-time travel writer based in Pittsburgh and primary author of this site. He has been to 70+ countries on five continents and seeks out new food, adventure activities, and off-the-beaten-path experiences wherever he travels.