Last Updated on January 12, 2023 by Jeremy
Disclaimers: Our site uses demographic data, email opt-ins, display advertising, and affiliate links. Please check out our Terms and Conditions for more information. Listed prices and attraction details may have changed since our visit and initial publication.
When it comes to tropical destinations in the Indian Ocean, you have a number of islands to choose from. Some of the most popular to visit for beach-forward vacationers are Mauritius, the Seychelles, and the Maldives to name a few, and they are all wonderful countries to visit if you get a chance.
But if you can only go to one and you're having trouble deciding between which to visit, you're not alone. While the destinations look similar on the surface, there are a few key differences between them that we wanted to highlight in this one. After reading, you'll have a better idea of which country is best for your needs and interests!
Note: Due to their size we are not including Madagascar and Sri Lanka in this article. This post is purely looking at beach-forward island destinations in the Indian Ocean. We hope to visit Reunion soon to add it for comparison purposes!
Traveling to Mauritius – Nature and Easy Access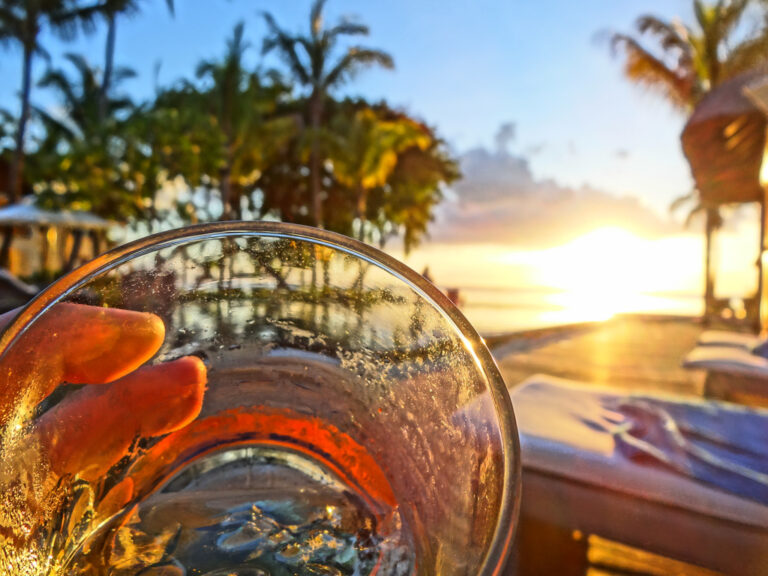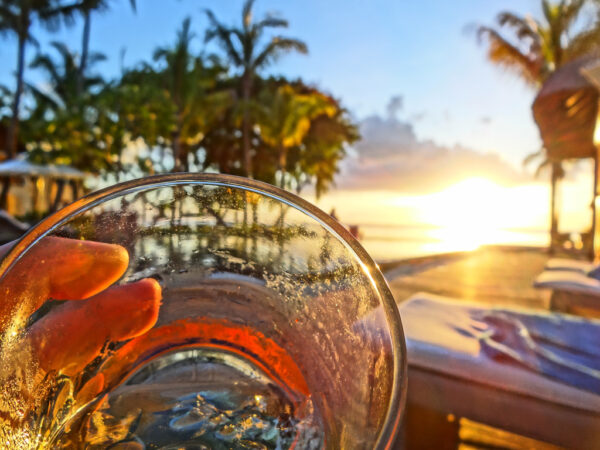 Mauritius was our first island visited in the Indian Ocean and truly lives up to its reputation of being a stunning destination (Mark Twain once quipped that Mauritius was created first and then heaven created in its image- this is an apt description). While there are several islands that make up the country itself, visitors to Mauritius tend to stick to the main island to explore the nearly 800 square mile landmass (about 20-25 miles in width and length).
But while Mauritius is one of the biggest islands featured in this article, don't let its size fool you- you'll spend most of each day driving around the country due to making frequent stops every mile or so to check out a beach, waterfall, parks, mountains, distilleries, and more.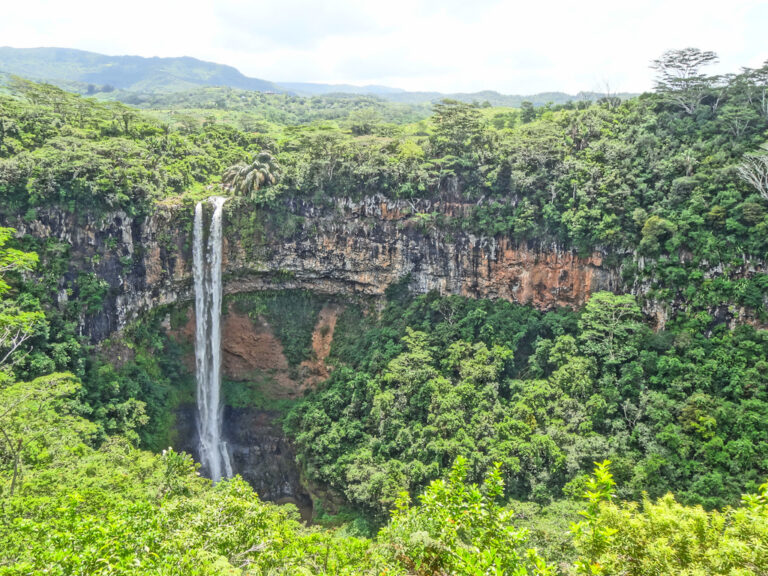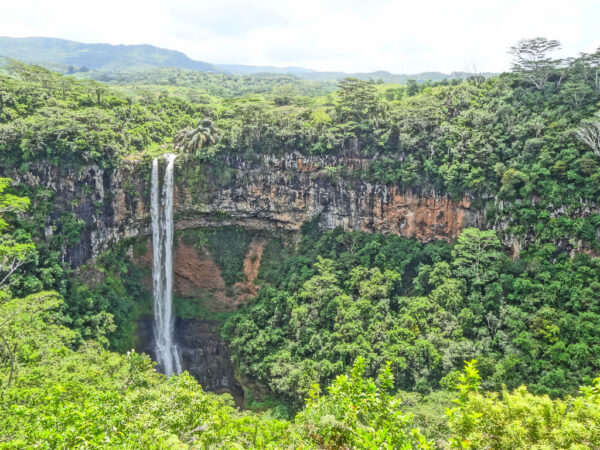 We spent five days traversing the island via our car (which was quite easy thanks to the country's well-maintained roads) and got to more or less every corner with the exception of the extreme southeast. To hit it all, we'd recommend a minimum of one week and splitting your stay in half between the north and south of the island in order to optimize your ability to explore and minimize drive times each day. Other countries would require more time, so if you are exploring for a brief period, Mauritius could be a great option as well.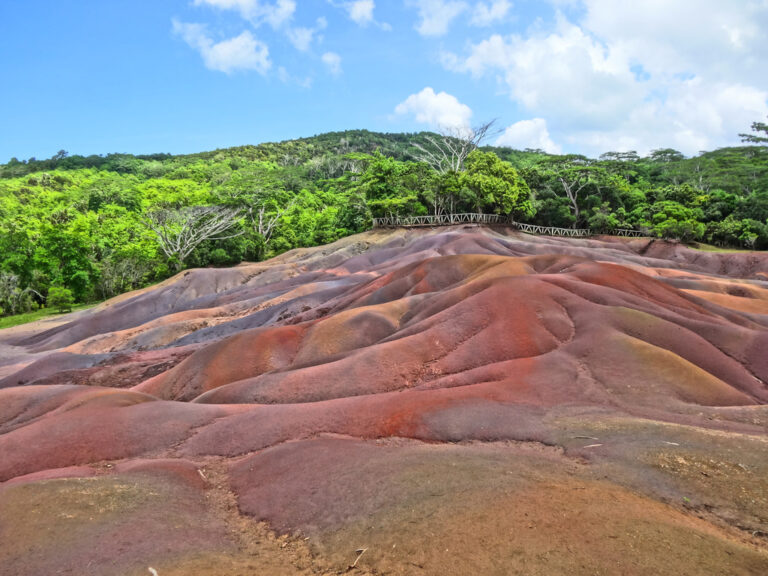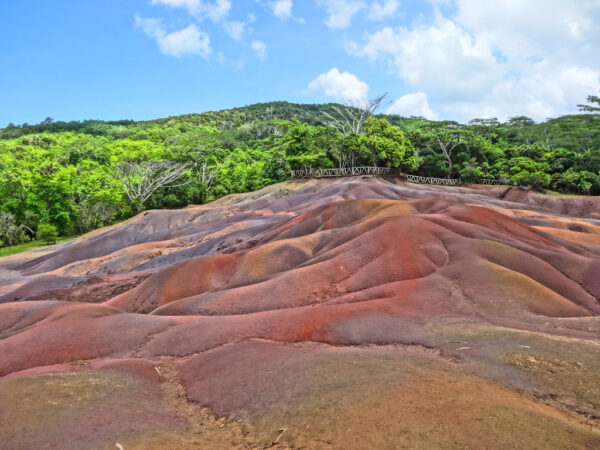 Out of all of the islands featured in this article, we'd go as far as saying the beaches were perhaps our least favorite here (this being a relative term as they were quite gorgeous all the same). Outside of the beach right in front of our resort and hotel, we appreciated the views of the beaches here for quick walks as opposed to an idyllic spot to camp out for a half-day to enjoy playing in the water or sitting on the beach with a good book.
The island just has too much worth exploring in-land, and visitors here who don't get a car to explore will be missing out on a lot.
Traveling to the Seychelles – The Best Beaches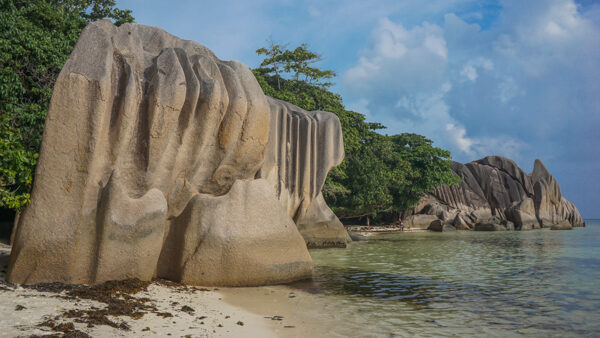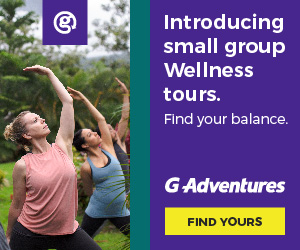 The Seychelles was our second island country visited in the Indian Ocean and really struck us as being a beauty for its beaches and the massive boulders that can be found on many of them. This one has well over 100 islands that make up the country proper, but visitors here will tend to stick to the three biggest ones of Mahe (where the international airport is), Praslin, and La Digue. The first two of which can be explored with rental cars and the latter via bicycle.
We spent two weeks exploring these three islands, plus Silhouette Island (home to Hilton Labriz– the island's main occupant) and think that visiting the main three islands is an absolute necessity to see a cross-section of it all. Much like with Mauritius, you'll do well to pick up a rental car to explore Mahe and Praslin; however, die-hard beachgoers may also be able to pick a resort where you can simply enjoy your property's beach for several days with ease. If you wish to visit Mahe, Praslin, and La Digue, we recommend a minimum of ten days between the three.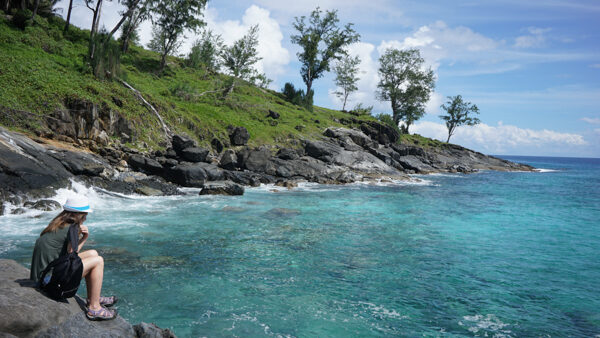 Driving around Mahe and Praslin is a bit more stressful than driving in Mauritius, as, while the roads are maintained fairly well, there are deep rain gutters on the sides of the roads (especially in mountain passes). Couple this with the narrowness of the roads and you'll need to have some extra caution to avoid a wheel dropping in and damaging your vehicle. That being said, we thought driving on Praslin was a fair bit easier than driving around on Mahe despite having the same concerns overall.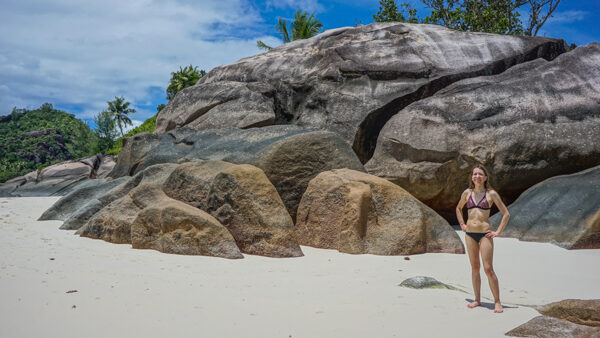 While the larger islands had a great cross-section of things to see, the highlight of a visit to the Seychelles is the beaches. Many beaches in the Seychelles are covered in large boulders that give them the signature look you see in most photos from the country (this article included).
Every major island we visited in the country had these; however, Anse Source d'Argent in La Digue is known for being the most stunning- and we'd agree. So at a minimum, we encourage all visitors to the Seychelles to at least visit this island and rent bikes to hit up some truly gorgeous beaches.
Traveling to the Maldives – A Secluded Paradise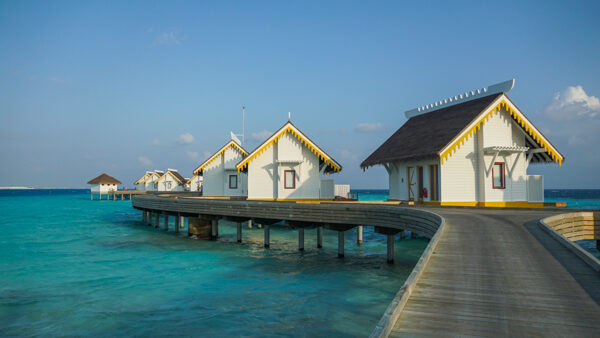 The third country we visited in the Indian Ocean was the Maldives. This island nation consists of over 1,000 islands, with several hundred occupied with towns and villages or resorts- and for the latter at often just one resort per island.
While you may have to spend some time thinking about whether to visit a local island or resort island (or both), odds are good your idealized picture of the Maldives is a resort island. These are often just a few thousand feet wide and long, have a few hundred guests at most, white sand beaches, overwater bungalows, and a posh experience that comes at a price to match. The experience you get is often based on how much the resort crafts it for you, rather than being inherent to the island itself. Local islands, on the other hand, may have just a few hundred residents and offers a unique glimpse into what life is like for locals in the country. They are much cheaper to visit but also offer far fewer amenities such as only one bikini beach, no alcohol, and minimal guest house-run excursions.
No matter what you pick, guests are more or less isolated to the island(s) they choose to visit so you would do well to pick some based on the amenities and beach views you would like to sit down and enjoy for hours on end. This was the first time we ever sat on a beach to read a book, and by the end of our two week trip I had personally read nine books- so suffice to say you'll have a lot of relaxing time even with taking in excursions and other activities.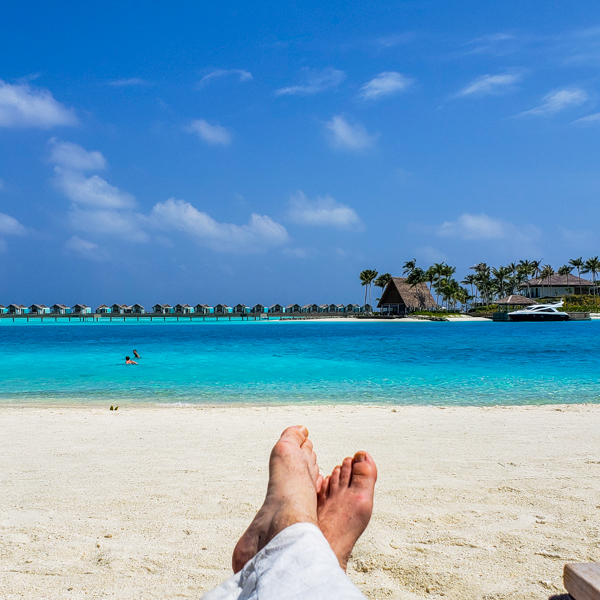 Most visitors to the Maldives tend to pick just one island to visit and stay at a resort for 7-10 days; however, during our two-week trip we ended up visiting three and were glad that we could explore a few of the hundreds of islands available. It is worth noting that transportation between islands leaves much to be desired as public ferries may only run one or two days a week, private speedboats tend to have limited schedules as well, and resorts can charge whatever they wish for their boats/seaplanes (all of which depart directly from Male airport). You could take a $3 government ferry to a local island, or a $600 seaplane to a resort, with any combination in between.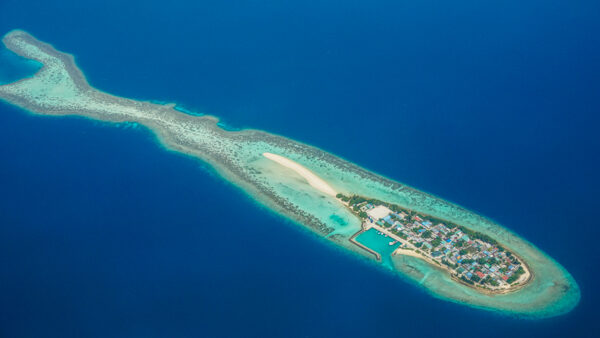 The main takeaways you should know for the Maldives is that, while stunning, planning a multi-island trip here is a dizzying experience balancing timetables, costs, and often incorrect information online. As such, while worth it, we can also see why visitors often pick just one resort and spend their time there exclusively.
If the resort beach experience is something you seek (as opposed to picking up a car and driving around), then the Maldives is most certainly the destination for you. Just double your budget when visiting this one as it does not come cheap.
Which Island Would We Recommend First?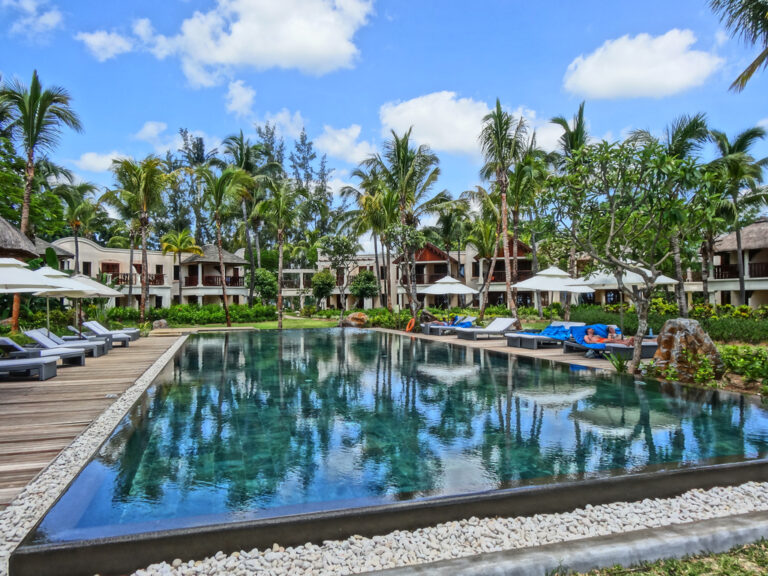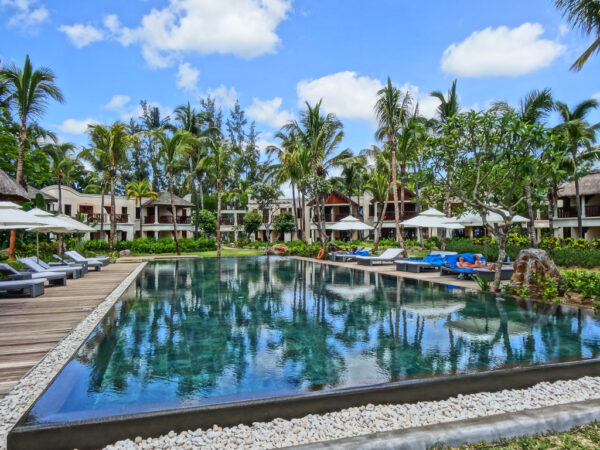 In the above breakdowns, we wanted to give a quick summary of what each Indian Ocean beach destination is like for visitors.
To finish, we wanted to pick one country as the place we'd recommend for first-time visitors to these countries who may still be uncertain on which island is best for them. That country is, without a doubt, Mauritius.
There are numerous reasons why we have Mauritius as our go-to recommendation when you can decide, and it comes down to a balance of accessibility and price. It is no secret that visiting these islands can get quite expensive, and out of the three our average daily spending in Mauritius was far lower than in the Seychelles which was much lower than the Maldives- the most expensive country we've ever been to due to the resort costs.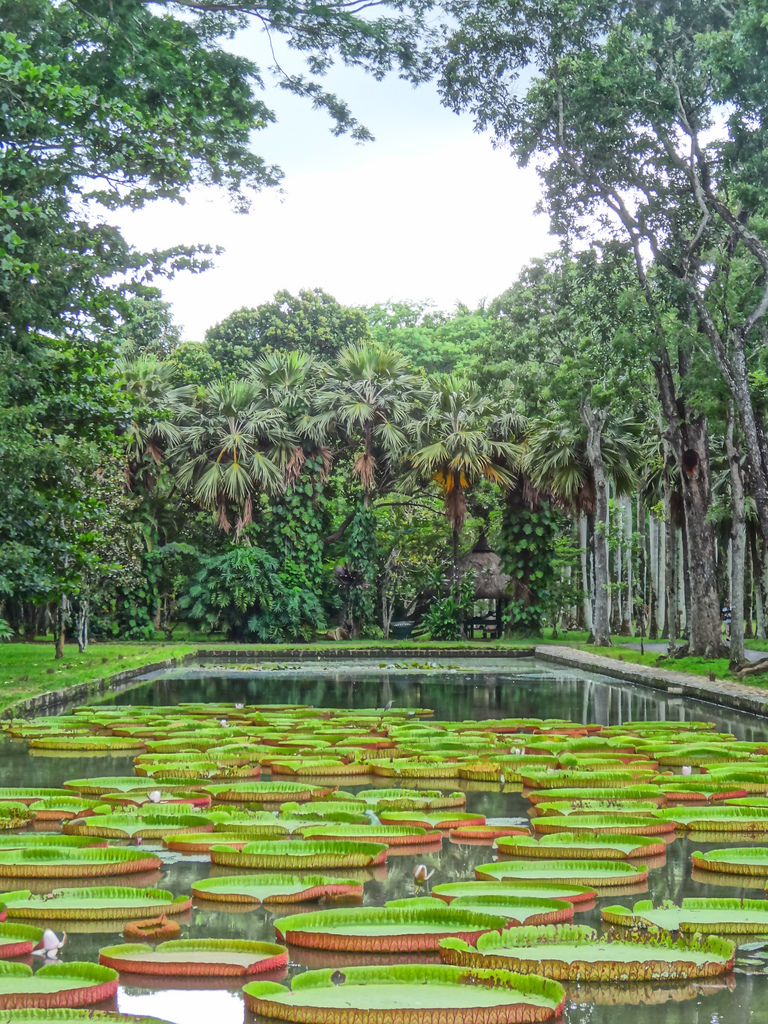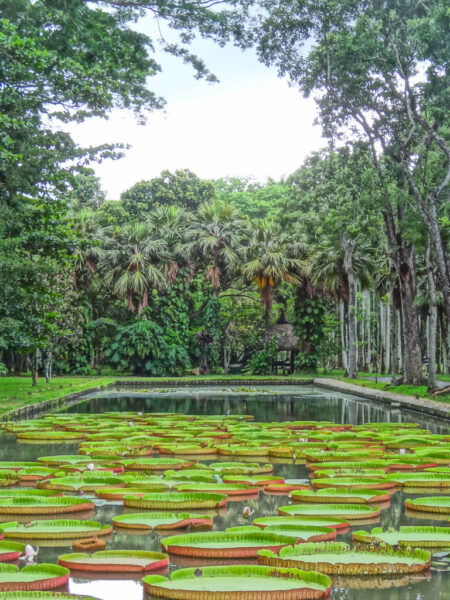 In being a larger, single island, Mauritius had more options for restaurants, activities, and the like which also brought down prices overall as opposed to the more isolated islands in the Seychelles and extremely intimate islands of the Maldives.
Likewise, getting around Mauritius was the easiest out of all of the countries, so those who like to explore but are unsure about their driving skills in an unusual destination will find this one the best all-around. These two points come together for a really compelling reason to visit Mauritius. In fact, we'd go back to Mauritius purely because of its accessibility alone.
That being said, there may be some cases where you would want to pick another country over Mauritius instead.
First and foremost, if you want the best beaches imaginable, go to the Seychelles. The boulder lined beaches (especially on La Digue) are as stunning as you'd imagine, and the beaches in Mauritius and the Maldives are not comparable even if beautiful in their own right.
But if you want isolation on extremely tiny islands, then you definitely should be looking at the Maldives. To call the islands here a remote paradise is an understatement, and you can get a pretty amazing experience on both the high-end (resorts) and low-end (local islands) of spending- but be prepared to do a fair bit of research as well. You can get this experience on other islands in both Mauritius and the Seychelles, and may require more planning accordingly, but it comes as your default choice when visiting the Maldives.
Overall, no matter what island you pick, odds are good you're going to have a great time. Hopefully this one helped shed a bit more insight into some of the main differences between the islands that tourists will encounter, and help you get a better idea to help in your decision-making process!
Have you been to the above islands? Which was your favorite and why? Comment below to share!
About Jeremy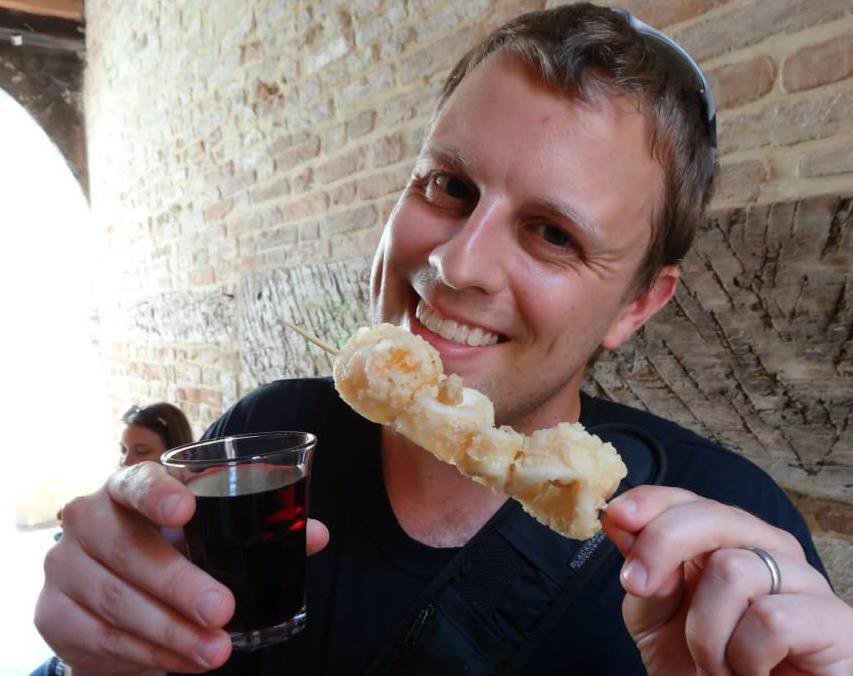 About the Author: Jeremy is a full-time travel writer based in Pittsburgh and primary author of this site. He has been to 70+ countries on five continents and seeks out new food, adventure activities, and off-the-beaten-path experiences wherever he travels.