Last Updated on January 25, 2023 by Jeremy
Disclaimers: Our site uses demographic data, email opt-ins, display advertising, and affiliate links. Please check out our Terms and Conditions for more information. Listed prices and attraction details may have changed since our visit and initial publication.
"Is it possible to visit the Seychelles without spending a lot of money?"
This island nation is widely considered to be one of the most expensive travel destinations in the world, and we got this question a lot when we said we were going for a two week vacation.
In fact, most of the time it was followed up with "how can you afford that?!" (The answer? Points; but we'll get into that later.)
As we do in all posts in this series, to answer this question in a single statement, we have to say that on the surface, no, it is not possible to visit the Seychelles cheaply (which we would define as under $100 a day for a couple).
But if you plan your trip right, and choose your accommodations and dining options selectively, you can get your costs down to $150 to $200 per day for a couple before airfare.
Still not a trivial amount, but a lot better than the alternatives.
For those who have a slightly higher budget, there are still many ways to get to this remote and mysterious destination without breaking the bank too much, and today we're going to get into how to do just that!
All prices in this article are based off our trip to the Seychelles in early 2018, and the exchange rate we received was approximately 13.5 rupees to one dollar.
The Most Expensive Item on a Seychelles Visit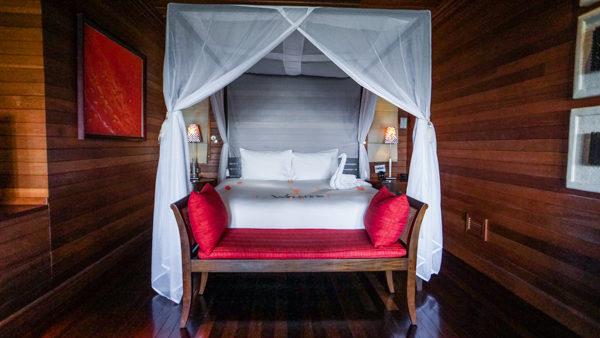 When it comes down to it, accommodations in the Seychelles will be the most expensive thing you have to consider, and prices increase dramatically for small jumps in quality.
The most affordable options are known as "self-catering" guest houses and apartments which tend to go for about $75-$100 per night on 3rd party sites.
We saw signs for some of these offering rates as low as 50 Euro a night (about $60 USD); however, finding them online is easier said than done and amenities (wifi, air conditioning, etc) are often hit or miss.
But even here, amenities can still be lacking from conventional hotel perks at some locations.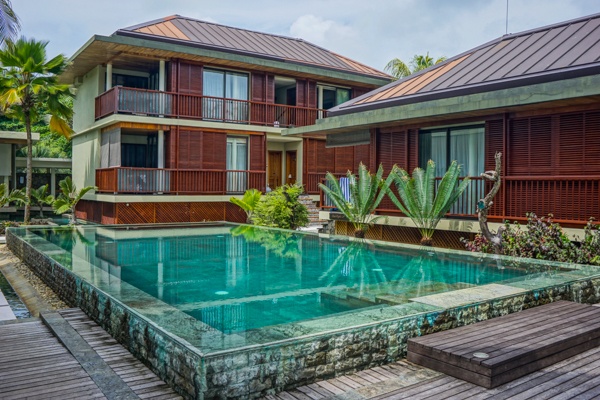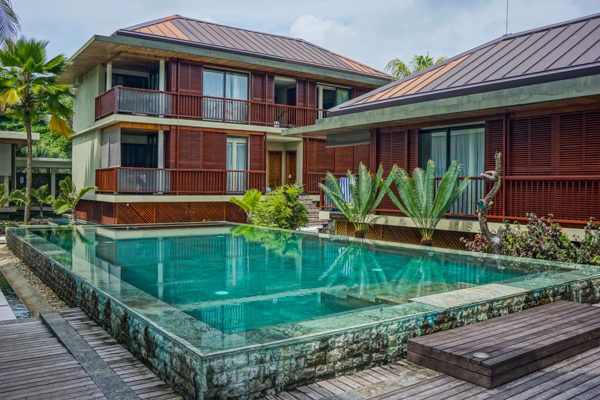 Going beyond these rooms, more traditional hotels rise in price to upwards $250 per night starting out. Resorts tend to start around $400 per night, and can easily top $1,000 per night at some of the higher end properties like the Hilton Silhouette where we stayed- thus inflating the cost of your trip substantially if you value any sort of luxury experience!
As much as $100 per night for a room is pretty high for most destinations around the world, this is fairly attractive for the Seychelles. In any event, accommodations will far and away be your biggest expense when visiting the island paradise as a slight increase in comfort will hit your bottom line hard (unless you go the points route like we did!).
Food in the Seychelles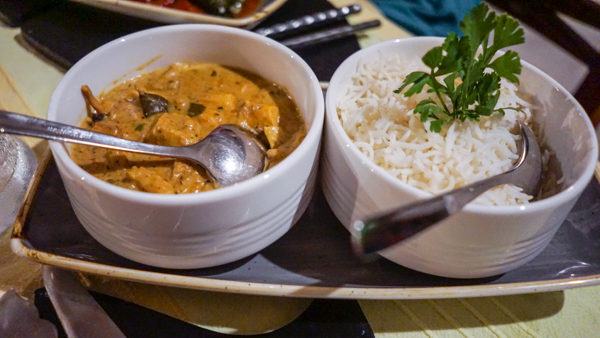 Cuisine in the Seychelles is almost entirely seafood based with Creole spices (mainly taking the form of curries), but some restaurants do offer dishes with pork, beef, and chicken to a lesser degree.
This, as you would expect, lends itself to a premium in costs- but only at some places.
There are three distinct restaurant styles in the Seychelles we saw while visiting, and they are the ubiquitous "take away" restaurant, more conventional restaurants, and fine dining establishments that often found at hotels. Prices are almost always inclusive of tax and service charge, which for US visitors may make things seem more expensive than they actually are.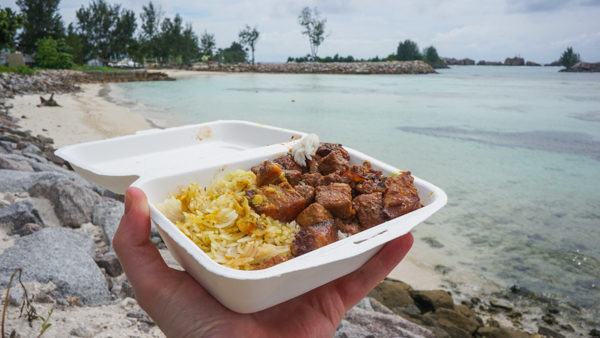 Take away restaurants are mostly open for lunch, but many are also open for limited hours during dinner as well. They have set menus with anywhere from four to ten mains that were pre-made and served in chafing dishes. You walk up, order based on what they have left, get a big helping with rice and sides, and it will likely cost 50-70 rupees ($3.50 to $5)- a great deal.
Even nicer takeaway spots, such as Mi Mums on La Digue (where those who eat in are served on formal plates), can get a full meal with a beer for under 130 rupees ($10). In many cases the only exception at these spots is the octopus curry which is commonly priced at roughly 180 rupees ($13)- a steal by most standards.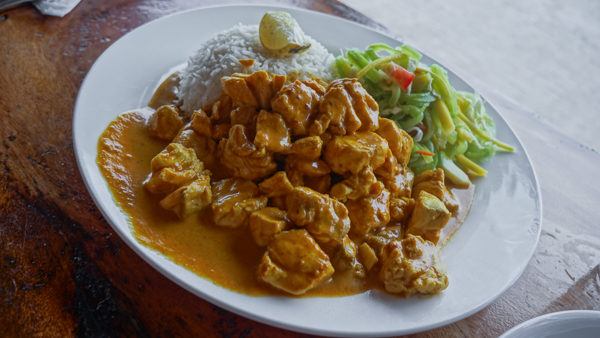 Next up we have more conventional restaurants, which tend to have plated iterations of the dishes you can find at takeaway spots. These restaurants tend to be the lower budget kind of spots you see next to a beach, not have much in terms of formal signage, still have somewhat smaller menus, and meals here are often large enough that you can easily have leftovers.
Entrees at these restaurants tend to range in price from about 150-250 rupees ($11.5 to $18.5)- a modest jump from takeaway spots but with a size and quality increase to match.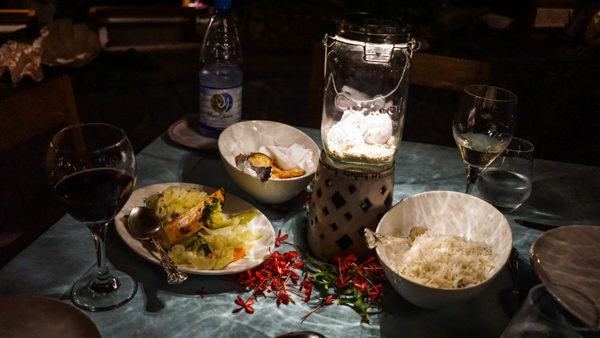 From there, you get into more fine dining restaurants that are often attached to a hotel. These spots typically try to elevate the cuisine like you would find in a nice restaurant at home. You may get less food than at the cheaper restaurants, but the quality will almost certainly be a lot better (note that many of these also have dress codes so you can't just show up after a long day at the beach).
We found most Creole entrees at these spots were primarily seafood base and cost between 300-500 rupees ($22-$37) all-in, but several spots also include bread and sides at this price. Those who want to eat more traditional beef, pork, or chicken dishes that are not Creole based will find yet another price increase (~50-100 rupees, $3.5-$7) that may make them cost prohibitive even if splurging.
While it would be entirely possible to eat only at takeaway spots for under $5 per person per meal, the menus here would get a bit monotonous so we would recommend including more traditional restaurants as well in order to give your taste buds more variety. In this instance, a couple hundred dollars more in spending will go a long way!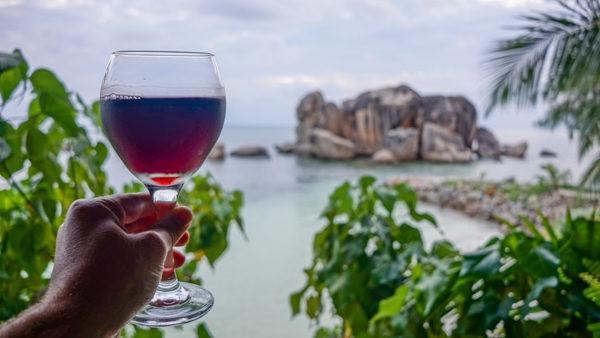 For some spots we really enjoyed, check out Mi Mums (takeaway) and Takamaka Cafe (restaurant) on La Digue, Village Takeaway (takeaway) and Les Rochers (fine dining) on Praslin, and La Perle Noire (fine dining) on Mahe. If you have $100-$125 to blow and want to go all out, Les Rochers on Praslin had the best meal of our trip- just be sure to make a reservation and go for a sunset drink before dinner!
Transportation in the Seychelles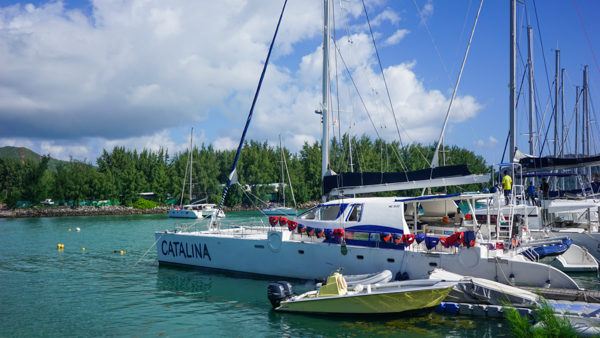 There are a few transportation options to consider when visiting the Seychelles. First is transportation while you're on an island, and second is traveling between islands.
Mahe and Praslin have well integrated bus networks that loop around the island and go over the mountain passes as well. You'll notice bus stops practically every few hundred feet and buses run at an incredibly high frequency (especially on Mahe).
Conventional buses are non-air conditioned and have open windows, which could be uncomfortable in the hot and humid weather. But these make up for it in being 5-7 rupees per trip ($0.50). Air conditioned buses are said to exist for a few rupees more, but I can't recall ever seeing one in our rather extensive driving around the island (but admittedly we were not looking for them).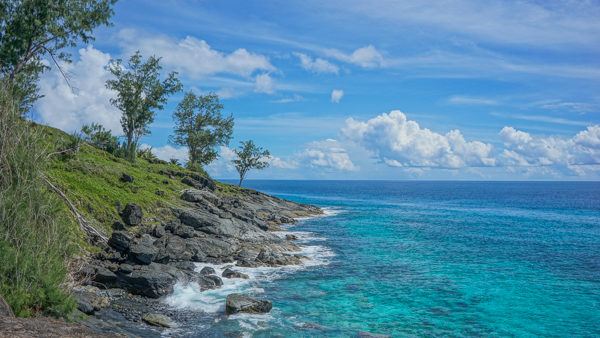 Rental cars on the islands cost about $50 a day (we used Maki Rental Cars) and gas is well over $6 per gallon; however, we used one full tank of gas for three days on Mahe and a half tank for three on Praslin so our total gas bill was about $50 in total.
There is a catch-22 in exploring the islands in that while all beaches are public, most are found on the grounds of a hotel that may or may not allow access to cars. Other Seychelles beaches may simply have no public parking at all, meaning those who explore with cars are out of luck while bus travelers have more options for exploring (with the trade off being longer transit times).
You can also book day tours to explore the islands, but as those are quite expensive we are not even entertaining them for this guide as traveling via bus or car is much cheaper. Likewise, a taxi across either island can be upwards of 300-500 rupees ($22-$37) one way.
If you expect to explore the islands hard, it wouldn't be a stretch to spend $10/day on buses or $50/day for your car, plus an extra $50 for either gas or transfers.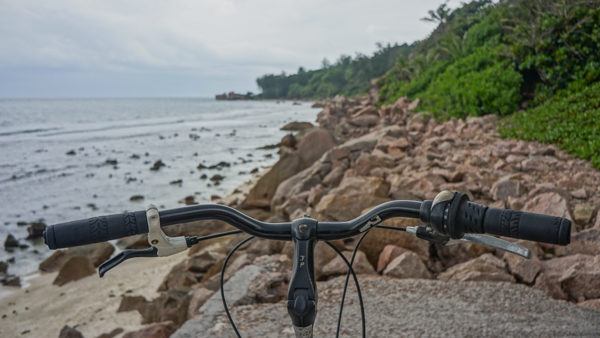 La Digue is another popular island for visitors and has very few, if any, cars. Transportation for visitors here is by bike, and many bike shops will rent you a bicycle for 100-125 rupees per day ($7.50-$9). Our hotel, Le Relax Lodge, included rentals with our stay but I have to admit that I think they forgot to charge us.
Likewise, most hotels will offer transportation services from the jetty, and can cost up to 200 rupees each way ($15). So while picking a hotel further out from the main town on La Digue may sound nice, it is worth keeping in mind transportation can tack on an extra $30 or so just to go a mile or two down the road.
Considering you can get anywhere on bike in about 30 minutes, and you will be renting a bike, strategically picking a hotel here could save a nice chunk of money on transfers.
In terms of traveling between islands, Cat Cocos is the most popular ferry service which offers transportation between Mahe, Praslin, and La Digue.
Costs are as low as about $15 per person for ferries between La Digue and Praslin (~10 minutes) to $60-$70 per person for ferries between Mahe and Praslin (~60 minutes). If you wish to hit all three islands during your visit, expect total costs to be about $150 per person at a minimum to do a loop.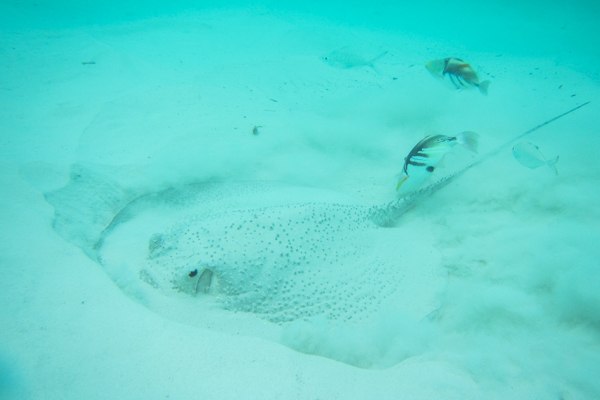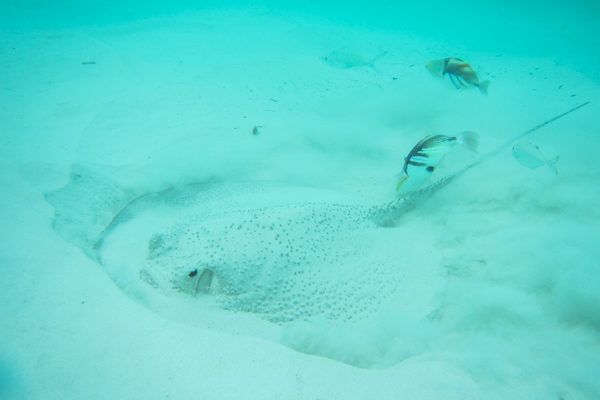 We also tacked on a visit to Silhouette Island during our trip to stay at the Hilton Labriz, and as they are the only real hotel on the island we had to use their ferry service which was well over $150 each- ouch!
Attractions in the Seychelles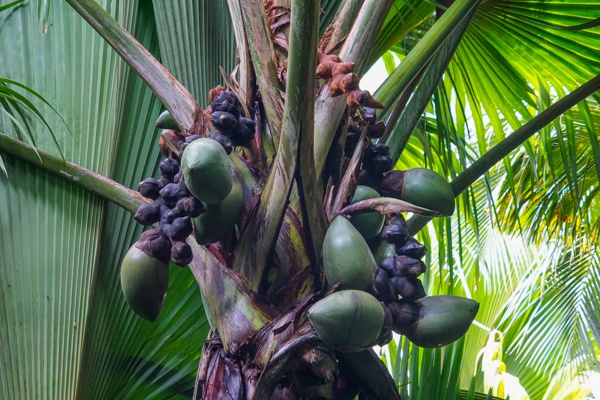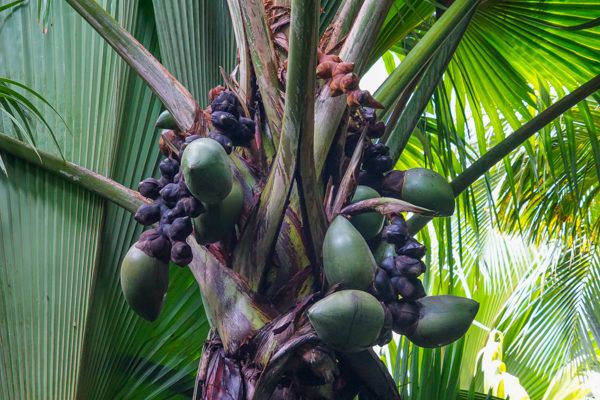 Generally speaking, paid attractions in the Seychelles are few and far between outside of day tours. As you'll be visiting primarily to see the beaches and check out some of the national parks, the cost you will have to deal with is generally just transportation to get to each spot.
A few spots do charge fees; however, such as the Valle de Mai on Praslin (350 rupees / $26 per person) and Anse Source D'Argent on La Digue (110 rupees / $8 per person) and are must sees for all visitors.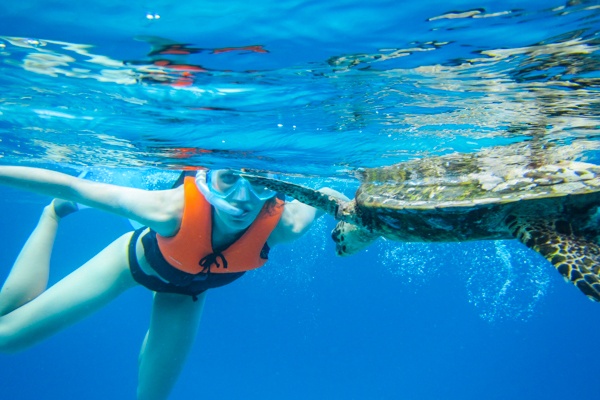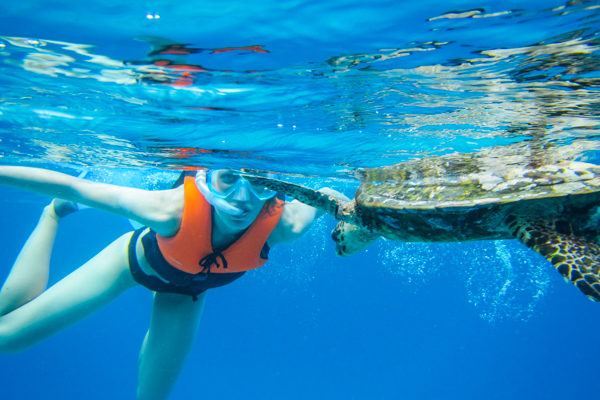 Outside of these, the only other expenses you may come across are day tours with companies like Mason's Travel (who we used to visit the islands of Felicite, Coco, and Curieuse) or scuba diving (which averages about $60 for one boat dive). Our particular day tour was 1900 rupees per person ($140) and departed from Praslin (where we were staying).
It is worth noting that day tours can also include transfers from other islands (many on our tour tacked on transfers from Mahe for a one day itinerary) and with costs for ferries being quite high we could easily see day tours being upwards of $300 per person or more if you have to island hop to get to the starting point!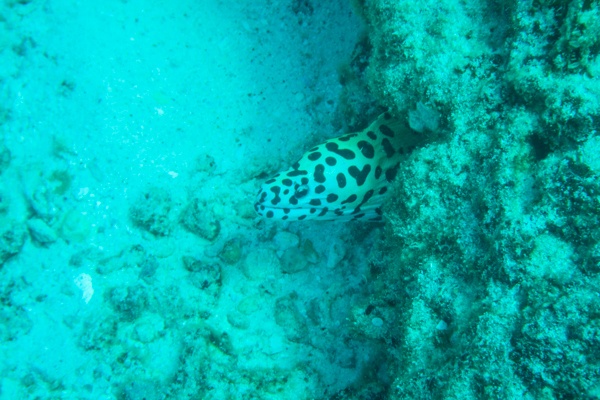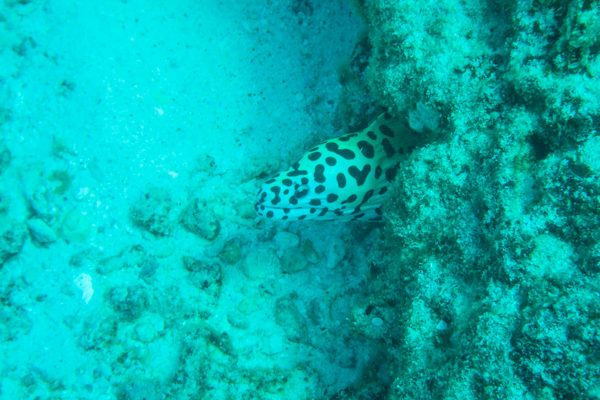 If you are considering this, do yourself a favor and look into staying on each island for a few days as the costs may balance themselves out in the long run. You'll be spending that money anyway, so why not use it to your advantage?
If you do a day tour and the two main attractions noted above, odds are good you'll be spending about $200 per person at a minimum.
Tally of the Costs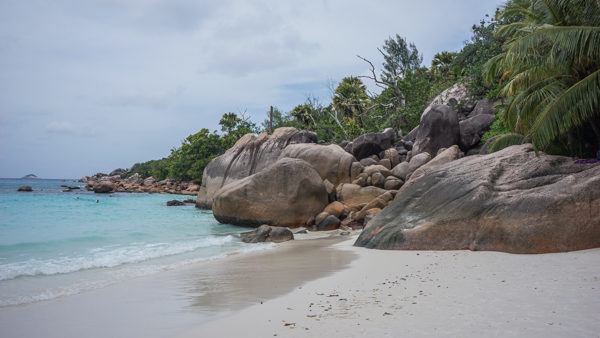 So lets say you want to spend 12 nights in the Seychelles like we did, and you want to do it for a minimal amount of money while still having a good time. How much will that cost based on the above?
We estimate it to be the following (for a couple):
Accommodations: $75-$100 per night, or $900 to $1,200.
Food: $5 per person per meal, plus a few nice meals: $350-$500.
Attractions: $400 for one day trip plus a few must sees.
Transportation: $300-$500 depending on hotel locations.
So for a 12 night trip like ours, we estimate that a couple could visit Mahe, Praslin, and La Digue for about $1,950 to $2,600 excluding airfare to get to the country. And that is for what we would look at as minimum spending!
We'll be the first to admit that we're probably being pretty generous here and your costs could be a fair bit higher even on a strict budget.
For those who want to splurge for a rental car (highly recommended), plan for an extra $300 to $400 on top of that as well.
Factor in international airfare and even in the cheapest case a two week trip from the USA will cost close to $5,000 to start.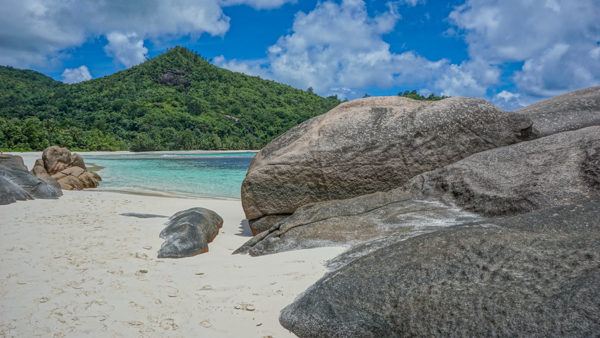 When you look at our costs, you can see a huge difference.
We stayed at quite nice hotels of $250 to $750 per night (admittedly, we got these all on points), paid extra ferry charges to visit the private island of Silhouette ($300), had our own car on Mahe and Praslin ($400), I went scuba diving once ($60), we got a couples massage ($230), and we ate at nice restaurants with bills routinely in the $50 to $100 range (but our hotels did provide free breakfast).
These upgrades ballooned our costs to well over $10,000 for the same 12 night trip (excluding airfare, which we also paid on points- although we recommend checking with AirTreks to find a deal). This certainly re-emphasizes the fact that the Seychelles can easily be an expensive destination if you are not prepared for it- especially as far as accommodations are concerned.
The truth of the matter is that the Seychelles does not have to be absurdly expensive, but no matter how you look at it the country is not a budget friendly destination in the slightest.
Plan accordingly if you are trying to do things on the cheap!
To find out more about how we got our trip to the Seychelles for just over $3,000 out of pocket with points, click the previous link!
A Final Note About Visiting the Seychelles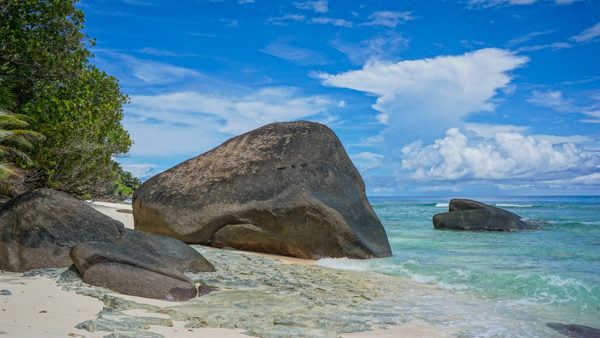 The country of the Seychelles requires all visitors to have booked accommodations and proof of onward travel prior to arriving, which means that you can't just show up and hope to find a deal (we highly doubt those exist, anyway).
Every single visitor on our flight was asked to provide this paperwork at customs, which is something we've never seen before in 70+ countries visited.
As such, be sure to have all of your paperwork readily available upon arrival in order to ensure a smooth entry into this island paradise!
For frequently asked questions about the Seychelles, check out the following.
Where are the Seychelles located?
The Seychelles is an island nation off the coast of Africa about 1,000 miles northeast of Madagascar.
How many islands are there in the Seychelles?
The Seychelles is an archipelago made up of 115 islands, but visitors generally will explore three- Mahe, Praslin, and La Digue.
Should I rent a car in the Seychelles?
The best way to explore Mahe and Praslin is by car; however, you could just as easily find a resort and relax on the beach while using the local bus system in limited capacity. La Digue has no cars and is best explored by bike.
How long do you need in the Seychelles?
We recommend a minimum of three days per island you visit, although La Digue can be enjoyed in one or two depending on how rushed you may be.
About Jeremy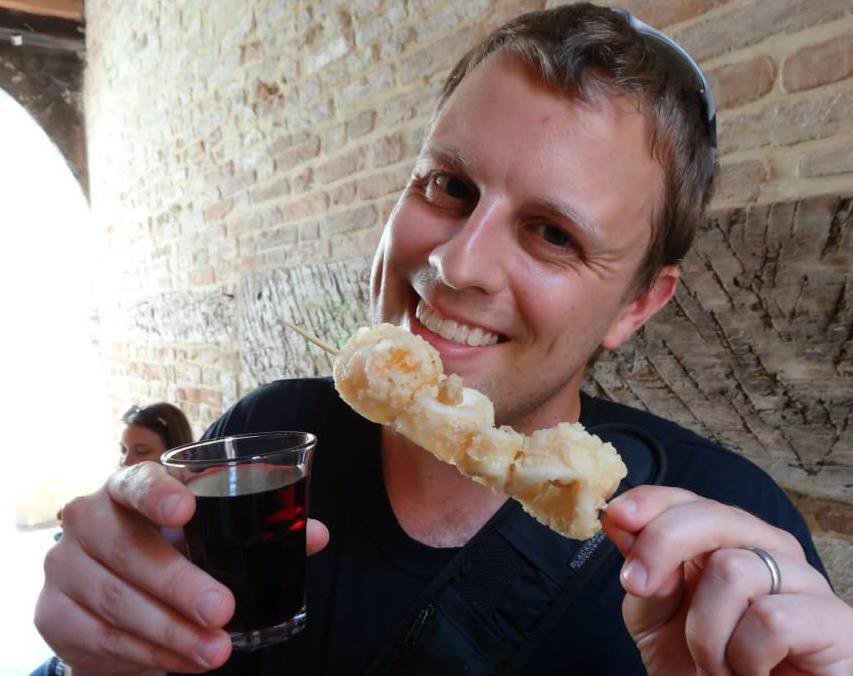 About the Author: Jeremy is a full-time travel writer based in Pittsburgh and primary author of this site. He has been to 70+ countries on five continents and seeks out new food, adventure activities, and off-the-beaten-path experiences wherever he travels.