Last Updated on July 29, 2020 by Jeremy
Disclaimers: Our site uses demographic data, email opt-ins, display advertising, and affiliate links. Please check out our Terms and Conditions for more information. Listed prices and attraction details may have changed since our visit and initial publication.
The Maldives is made up of over 1,000 islands spanning hundreds of miles in the Indian Ocean. Some are several miles wide, while others can be a few thousand feet wide (or less!).
While most of these islands are uninhabited, several hundred are occupied either with local villages or with resorts- often just one per island. This makes picking islands to visit a difficult endeavor for a number of reasons, with sheer quantity to choose from being one of the biggest.
In this one, we want to look at one aspect of the decision-making process you need to consider, and that is whether you want to visit a local Maldives island or one occupied by a resort. Your choice here could significantly impact your experience overall, and deciding between these two general categories is the first step in figuring out what island is ultimately best for you.
Ambiance and Activities Between the Islands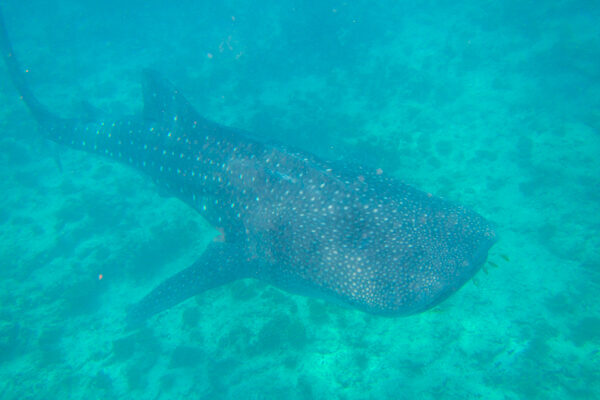 The first major thing worth highlighting when discussing the differences between resort islands in the Maldives and local islands is the ambiance (and everything that goes with it).
If we were to ask you to close your eyes and envision the perfect Maldives setting, what do you see? Odds are good it is white sand beaches, overwater bungalows, crystal clear water, perhaps high-end restaurants, and a luxurious environment. This is, without a doubt, the resort experience and does not require much elaboration beyond what you're imagining.
But what you may not know is that local islands in the Maldives opened for tourism in 2009. This significantly increased the options for visitors while also providing a vastly different experience overall.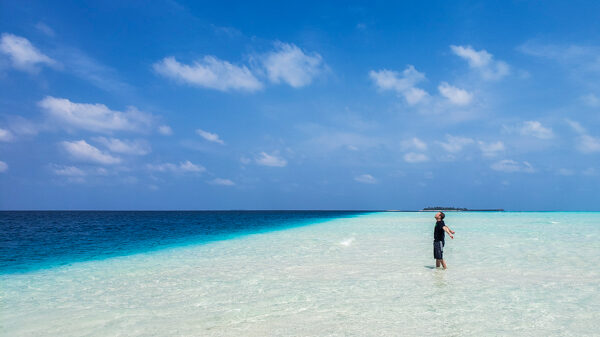 Local islands are, as their name suggests, functioning islands for Maldivians and may consist of just a few hundred residents. They have houses, businesses, restaurants, a mosque, and (on some) a doctor and/or pharmacy. Tourist infrastructure is inherently limited, with most activities outside of scuba diving being run via individual guest houses- often basic tours like snorkel trips, sand bar excursions, and fishing.
From there, it is worth noting that local islands in the Maldives follow the country's Muslim laws and that no alcohol is available at all. Some may have a tiny bar floating way off the shore for tourists, but these are also few and far between on select islands. Likewise, the country's dress code dictates covered shoulders and modest shorts on most beaches except for designated "bikini beaches"- often just one per island.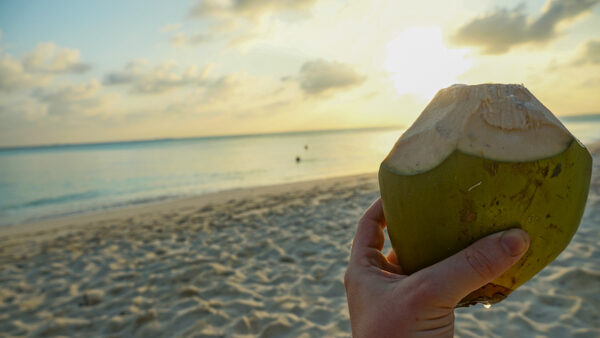 Overall, the local island experience is about enjoying life at a slower pace (read more about ours on Fulidhoo here). Tourists still flock to the bikini beach, for obvious reasons, and is quite reminiscent of other local island experiences you may have around the world. So while we can say that we enjoyed our time on a local island immensely, we go back to our original point in this section in highlighting that what you envision as "the Maldives" is most likely a resort island.
Food on Resorts and Local Islands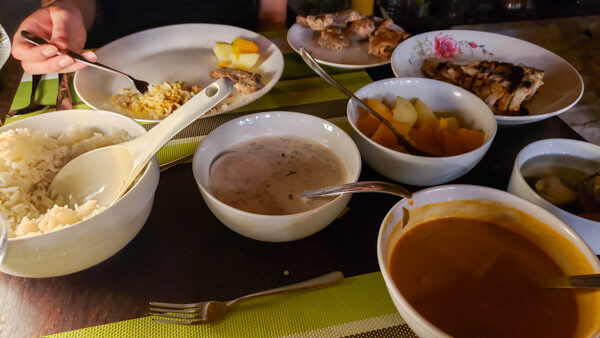 Food is another thing worth considering between the islands as outside of the capital of Male your options will be inherently limited.
Resorts typically offer multiple themed restaurants ranging from country-specific cuisine to fine dining or multi-course prix fixe dinners. These often come with a price to match as our meals started at about $100 for two without drinks (including fees of upwards of $15 for water), and over $500 for prix fixe options for two as well.
Meals on local islands outside of Male were often quite basic, with fish being the predominant menu item. Visiting a local island also allowed us to try Maldivian specialties like mas huni (tuna with coconut and chile) as well as Garudiya (fish soup) and really helped us shape our understanding of what traditional cuisine is like- something you'll be hard-pressed to find on resort islands. The best part is that most meals here ran well under $10 per person, making for an affordable option overall.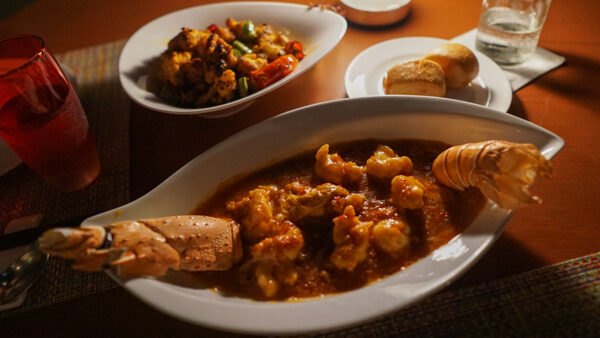 The main takeaway we had about food in the Maldives is pretty cut-and-dry. Expect over-priced themed meals at resorts and relatively affordable, albeit minimal, options at local islands. That being said, if the cost factor of a $20 meal vs a $100+ meal is of concern to you, then resorts may be an issue overall.
Accessibility to Maldives Islands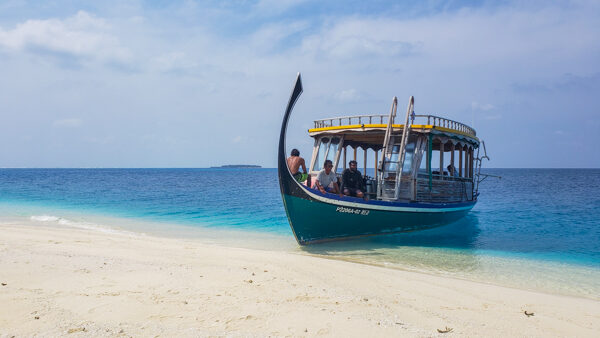 As the Maldives is made up of over 1,000 islands, with several hundred being inhabited, your choice of where to visit is directly tied to its accessibility. This is one category that is true for both resort and local islands, as infrastructure for transit is inherently limited.
The main ways to get around the Maldives include government ferry, private speedboat, hotel speedboat, domestic flights, and seaplanes (in order of rough cost).
The government ferry and private speedboat are the two most likely options for guests who wish to visit a local island, with the speedboat generally costing about 10x more than the government ferry. The tradeoff here is that speedboats typically offer more direct routes between islands, travel in a fraction of the time, and are offered more frequently than government ferries (which could only be one or two days a week at most).
For those who are visiting resort islands, you're at the mercy of what the property offers and wishes to charge. We've seen fees for $150 round trip for a 15-minute speedboat ride from Male airport, to $600 for a 30-minute seaplane ride round trip, and more. It really is hard to say what each property charges as, when they control the access, they can do as they wish. Suffice it to say, it could add on a lot to your bill overall so additional research on this front is always recommended.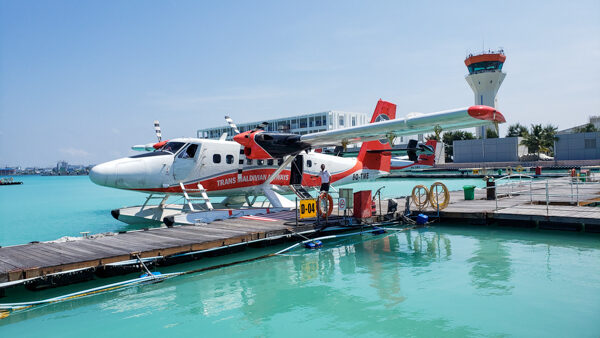 The biggest thing worth considering with transportation is the frequency the service is offered. As mentioned above, government ferries may only go once or twice a week, whereas private speedboats may go once or twice per day (excluding Fridays, a day where most things are generally closed for worship). Resorts tend to be much more flexible in transportation frequency, with those that are located closer to Male offering the most flexibility- some resorts we saw offered speedboats and seaplanes every hour!
The final point you may want to keep in mind is that the islands in the Maldives cover a span of hundreds of miles north to south. While the closest islands to Male may have direct options, the further and further away you go, the more transfers you may have to consider (especially for local islands) which may or may not require multi-day stopovers. As such, we structured our itinerary keeping close to Male proper and returned back to the airport between each island.
The logistics of doing anything else was far too difficult to plan out.
Cost of Local Island vs Maldives Resorts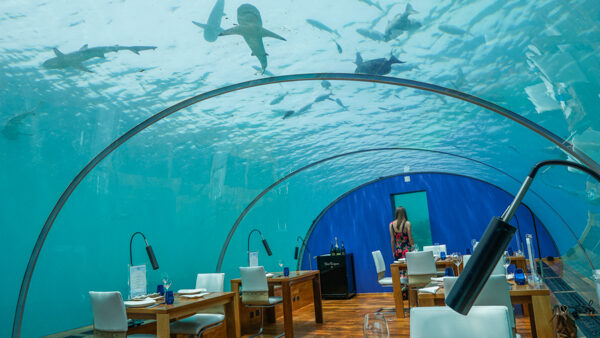 As alluded to in previous sections, one of the most significant differences you'll notice between local Maldivian islands and resort islands is the cost. It isn't unrealistic to say that you could get transportation, hotels, food, and experiences on a local island for as little as $150 to $200 per day for a couple, and that would be doing a ~$50 per person excursion every day (five days on a local island for us cost about $1,000 including four scuba dives and one snorkel trip in total).
For resorts, well, the sky is the limit. The most budget-friendly resorts start at $150 per night, but rooms very quickly run $300, $400, or even $1,000 per night depending on the property. Our overwater bungalow at the Conrad Rangali, for example, would've been about $1,250 a night if we had paid for it out of pocket.
From there, expect to pay 2-5x more than what you would on a local island for just about everything. That $20 meal on a local island will probably be over $100 at most resorts. $50 excursions will likely be $100-$150. That $40 speedboat may end up being $150. Or you may have to splurge even more for a seaplane and suddenly there is a $1,000 fee tacked on for two.
Five nights for us at the Conrad Rangali was just about $3,500, and that is excluding the room cost which we paid for with points. So you could very easily go from $200 per day to $500-$1,000+ per day with relative ease.
This is the price of visiting paradise with an experience to match.
Which Maldives Island Experience is Right for You?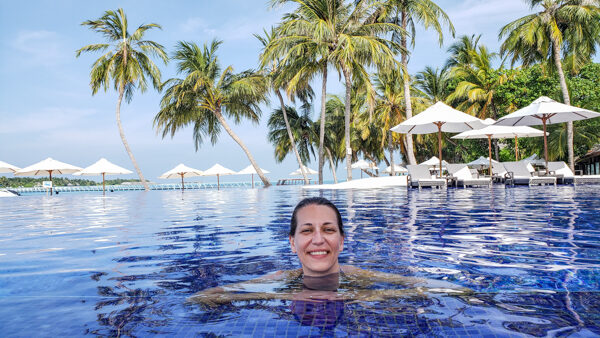 When it comes down to it, only you can say what Maldivian island experience is best for you. If you want nice beaches, great scuba diving, and to go cheaply, you can certainly enjoy the Maldives by purely visiting local islands. You may have extra planning when it comes to transit from island to island, but a little bit of planning will go a long way in saving a ton of money.
But if you want that idyllic Maldives experience you have in your head, odds are good that means you're looking at a resort, and your spending will go up considerably to achieve that goal.
Is one better than the other? No.
In our experience, resort islands and local islands are hardly comparable at all, and focusing on one would be a disservice to the other. As such we recommend all visitors try and do a mix of both to get a full picture of what the Maldives is really like. Do that, and you'll walk away with a full picture of what it is like to visit the Maldives!
About Jeremy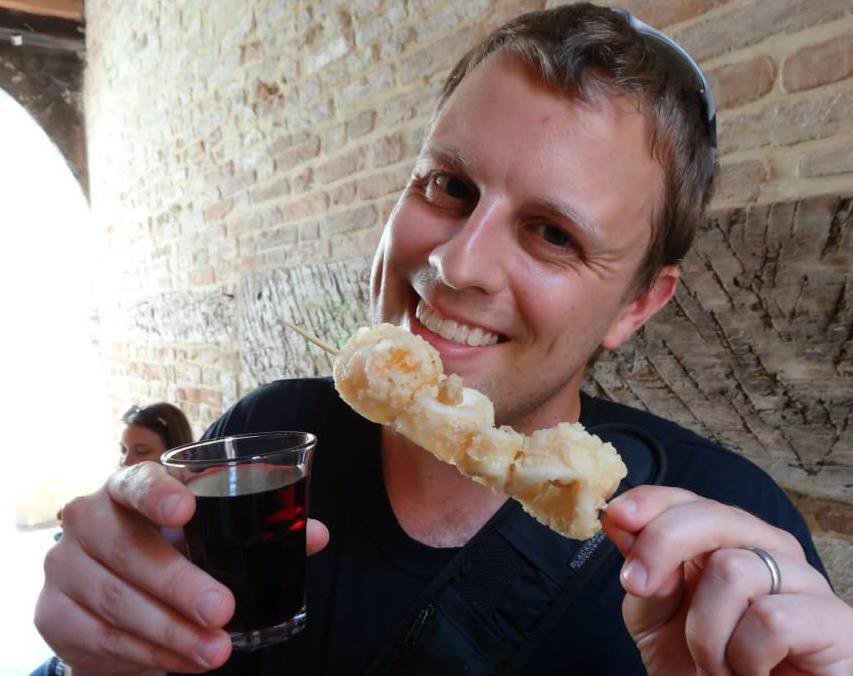 About the Author: Jeremy is a full-time travel writer based in Pittsburgh and primary author of this site. He has been to 70+ countries on five continents and seeks out new food, adventure activities, and off-the-beaten-path experiences wherever he travels.