Published by Jeremy. Last Updated on July 11, 2022.
Disclaimers: Our site uses demographic data, email opt-ins, display advertising, and affiliate links. Please check out our Terms and Conditions for more information. Listed prices and attraction details may have changed since our visit and initial publication.
Puerto Rican rums have a bit of a cult following behind them, and there is a good reason for it- the stuff is delicious!
When we visited this tiny American island territory, we had one goal in mind and that was to try as much local rum as possible (and not just Bacardi rums, which are arguably the island's most popular for non-Puerto Ricans.)
What did we find? Well, after a distillery tour, several rum tastings, six bottles of rum consumed in a week, and another six packed to come home with us, we have the following favorites you absolutely must try and bring back home with you!
Don Q 2007
While everyone may know Bacardi, another Puerto Rican distillery that is almost even more popular with locals is Don Q. While we think that most of their base level rums are in-line with what you would expect from a similar Bacardi, one of the premium aged ones stands out as being leaps and bounds better than the rest- Don Q 2007.
This single-barrel rum has what is the perfect blend of flavor and a very small bite which makes it the best sipping rum you could enjoy all day. Sipping on this one is key, as there are only a few bottles available at any given time and we only found it in the duty free store to bring home with us!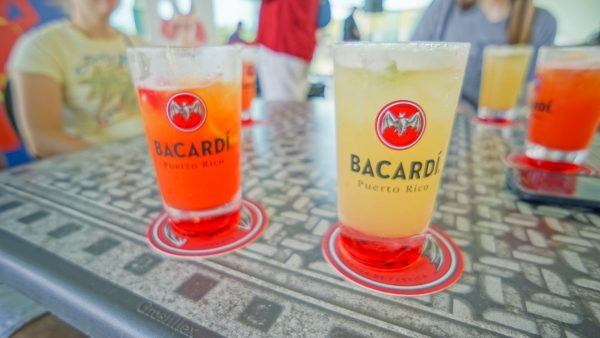 Caliche
Caliche is an unusual rum in that it is a blend of three to five year rums but has had the color removed through charcoal filtration. We got a lot of citrus and floral notes off this rum, and the tasting was so unique that it could almost be compared to a tequila if you did not know better.
As such, we like to think of this one as an acquired taste as a few members of our group had changing opinions of it during our trip.
Bacardi Limitado or Bacardi 8 Year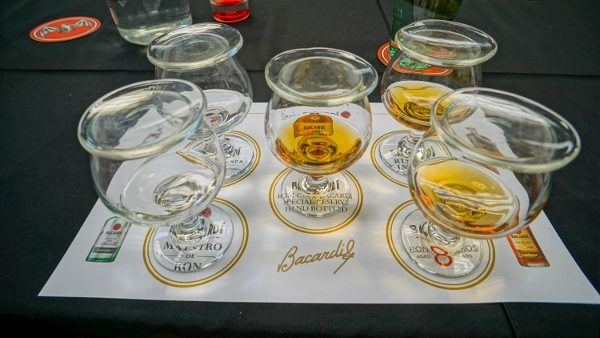 If you are looking for a good mid-level rum that would be perfect for sipping on its own and also making incredible cocktails, Bacardi 8 Year is it.
This dark rum has many of the aged flavors of other premium rums, but still retains a relatively good kick like some of the younger rums such that there is no mistake on what you are drinking. The flavors on this one are quite complex, and overall is now our go-to dark rum in our bar for all uses.
Bacardi Limitado, on the other hand, is what Bacardi 8 would be like if you aged it just a bit longer to get rid of that familiar rum kick when you drink it. This rum is exceptionally smooth with more mellow flavors that you get from more time spent in the barrels. You wouldn't want to make a cocktail with this one, but if you fancy a nice glass of rum for a special occasion this one certainly is a viable option.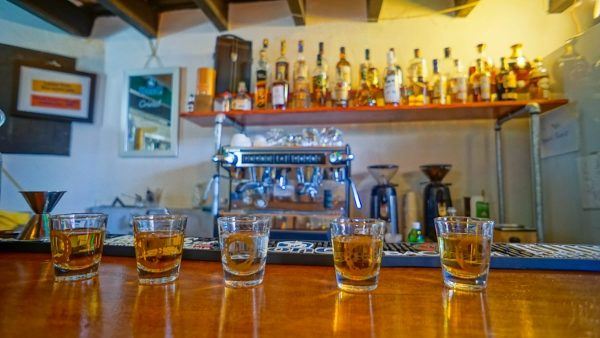 Go tasting: If you are looking to try some of the more expensive Bacardi spirits but do not want to buy a bottle, your next best bet is to either head to the Bacardi Distillery for a rum tasting tour (~$65 per person) or head to Casa Melaza in Old San Juan for a tasting flight ($30-$45 depending on age) of some you may not buy a personal bottle of for your stay. In doing one of these, you'll be able to judge which one is your preferred spirit with ease!
Ron del Barrilito Tres Estrellas (Three Star)
If you've done any search online about Puerto Rican rum other than this article, odds are good you've read a bit about Ron del Barrilito Puerto Rican rum. Said to be a local favorite (if not the local favorite), this rum hardly ever makes it off the island as it is all consumed locally.
The distillery offers rum in two styles, dos estrellas (two star) and tres estrellas (three star) as is noted on the bottles. The local convention is that two stars is for mixing and three stars is for sipping, and we can definitely get behind that mindset. The tres estrellas is a smooth rum that can be enjoyed on its own, but is also light enough of an aged rum compared to others on this list that it still has some potency for using in craft cocktails and mixers.
Just don't tell any locals I said that.
Where Is the Best Place to Buy Rum in Puerto Rico?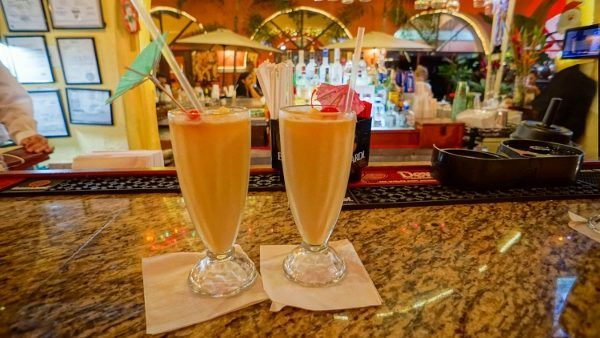 Now, tasting all of these rums is great, but you may be asking yourself: how can I buy these to take home with me?
This is one of the most common questions that comes up when it comes to Puerto Rican rums, and the answer is simple. For most rums, you can buy them in the San Juan airport duty free!
During our visit in early 2017 we were able to find Don Q Grand Anejo, Don Q 2007 (which no liquor store we visited carried), Caliche, Bacardi Limitado (a few dollars cheaper than at the distillery with an incredible buy two price), and Bacardi 8 all for cheaper than any store on the island.
The only two rums worth noting here as the exceptions were the $150+ bottle of Bacardi you can only buy at the distillery (a novelty for rich tourists, in our opinion), and Ron del Barrilito Three Star, which while being available at the duty free store was marked up by about from some of the cheaper stores found in towns like Fajardo and Luquillo.
But it gets better with two unique perks to the San Juan duty free store:
If you are connecting anywhere in the USA, you can take your liquor through to your final destination without checking into your bag. Just purchase at the duty free past security and as long as you do not leave the airport on your layover you can carry it with you as a personal item (hooray US territory status!).
The duty free store has frequent specials, and during our last visit if we spent over $90 we received 10% off all subsequent purchases. The attendant rang the items up to maximize this for us and got us a little bit extra off the already low prices. Win!
Overall, if you are looking to shop for Puerto Rican rums odds are good you're going to find the product you want for a great price in the duty free. But if you're like us and want the absolute best price, be sure to head out to the liquor stores in towns outside of Old San Juan for great prices- especially on the Ron del Barrilito Three Star.
Looking for more things to do in Puerto Rico? Why not check out La Ruta del Lechon outside of San Juan, head over to the famous Vieques Bioluminescent Bay or Vieques Beaches, or try some Pina Coladas at Barrachina and the Caribe Hilton! Or, if you need a place to stay, check out our reviews of the Sheraton in San Juan (there are two!) or book an apartment rental.
Looking for more information about Puerto Rican rum? Check out the following frequently asked questions!
How is rum made?
Rum is made by fermenting and distilling sugarcane molasses and juice.
Who are the biggest rum producers in Puerto Rico?
Bacardi, Don Q, and Ron del Barrilito are three of the largest producers in Puerto Rico and the territory produces more than 70% of the rum enjoyed in the USA.
What distillery in Puerto Rico is best to visit?
Bacardi is a great distillery to visit in Puerto Rico due to its proximity to Old San Juan. You can reach the distillery via a ferry and short taxi ride.
What is the best rum in Puerto Rico?
For an affordable bottle, you can't go wrong with Ron del Barrilito Three Star. For higher-end bottles, Bacardi 8 Year and Don Q 2007 are stellar choices.
About Jeremy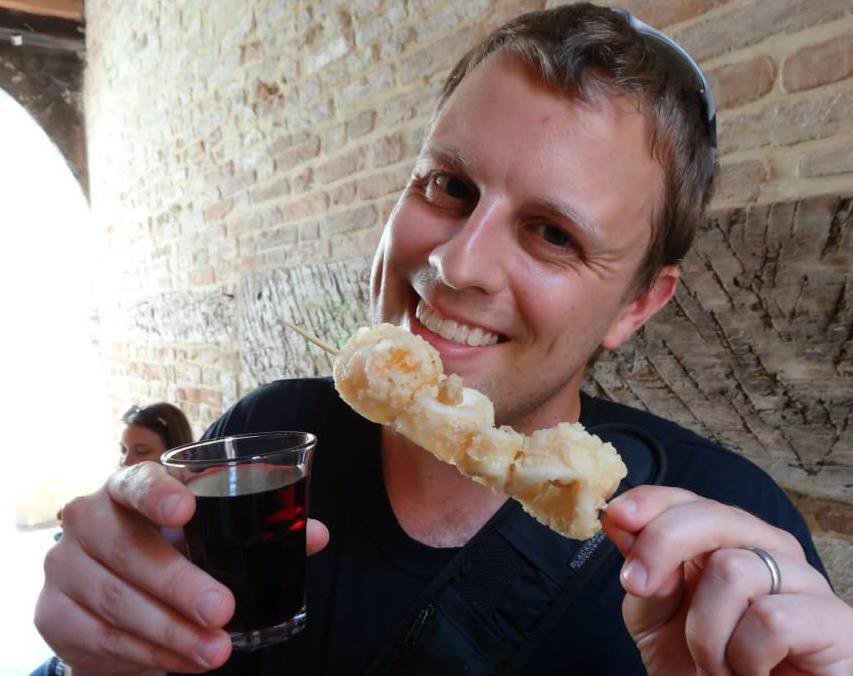 About the Author: Jeremy is a full-time travel writer based in Pittsburgh and primary author of this site. He has been to 70+ countries on five continents and seeks out new food, adventure activities, and off-the-beaten-path experiences wherever he travels.