Last Updated on May 20, 2020 by Jeremy
Disclaimers: Our site uses demographic data, email opt-ins, display advertising, and affiliate links. Please check out our Terms and Conditions for more information. Listed prices and attraction details may have changed since our visit and initial publication.
Not being able to travel is rough. We get it. There is nothing fun about being stuck at home with no plans for the future.
To help things out, we're publishing a virtual trip series where we share 15 of our favorite photos from a previous trip and share some of the backstories behind the images.
For our seventh entry, we're traveling to Iceland- a country we explored for ten days in 2016!
Virtual Tour of Iceland – 15 of Our Favorite Iceland Photos
Leif Eriksson Statue at Hallgrimskirkja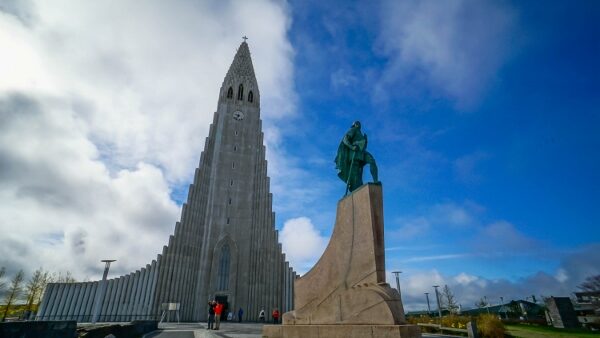 The church Hallgrimskirkja in Reykjavik is often a must-visit for tourists for its architecture alone. This one rises high into the sky and is simply a design masterpiece. But when visiting this one, we were really struck by the statue of Leif Eriksson out front for being imposing on its own right. When you get closer to this one, you learn that the statue was a gift from the United States to Iceland in 1930 to commemorate the 1,000th anniversary of the Alþingi, the Icelandic Parliament, which occurred at Þingvellir just a few miles away (and is another must-stop for visitors). Wow!
Gorgeous Buildings on the Water in Reykjavik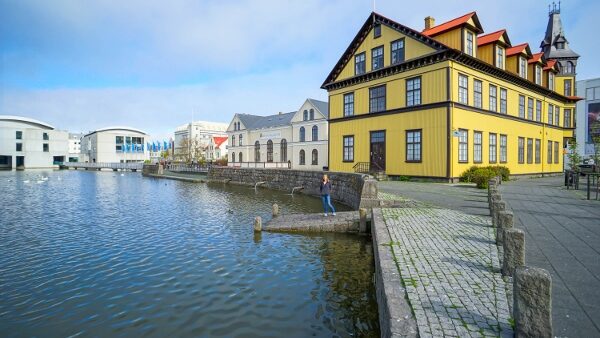 There are many things to love about Reykjavik, but we loved this capital city because it feels quite small and is charming. Along a waterfront path we found some gorgeous buildings, and simply enjoyed the serenity of it all.
Lunch at a Greenhouse Outside of Reykjavik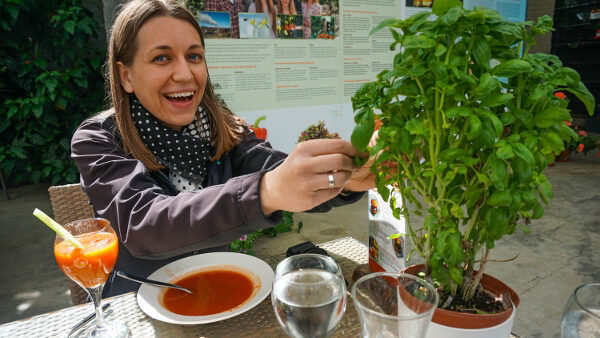 As far as Icelandic food is concerned, odds are good you would not think of tomato soup as being high on the list. But at Fridheimar Farm outside of Reykjavik, this is what you need to order. This farm is known for having a massive greenhouse on property and has a diehard following for their soup! In fact, we didn't realize this popularity until we arrived as they were completely booked despite being fairly remote. But fortune smiled upon us and there was a cancelation and we got to enjoy this wonderful meal in a very, very unique ambiance.
A Double Rainbow at Seljalandfoss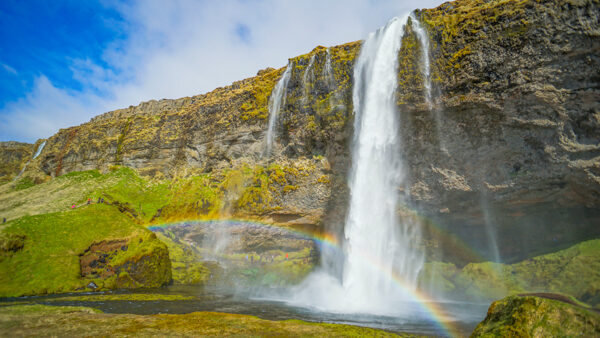 There are so many waterfalls in Iceland that you'll find yourself pulling off the ring road seemingly daily in order to check them all out. One of our absolute favorites is Seljalandfoss on the southern side of the island as it has some absolutely wonderful lighting on it in the mid-day sun. In fact, due to the spray of the falls we even got to see a double rainbow to go along with it!
Golden Hour at a Remote Church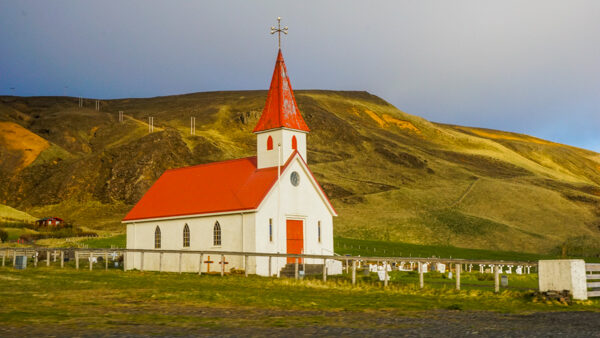 We continued our drive along the southern coast of Iceland and were quickly approaching our Airbnb when the golden hour lighting started to display. But this particular day's lighting was a bit hit or miss due to some ominous clouds floating overhead. The clouds would break periodically, and at one instance did so right on this stunning church- giving it some really spectacular lighting!
The Vast Black Sand Beach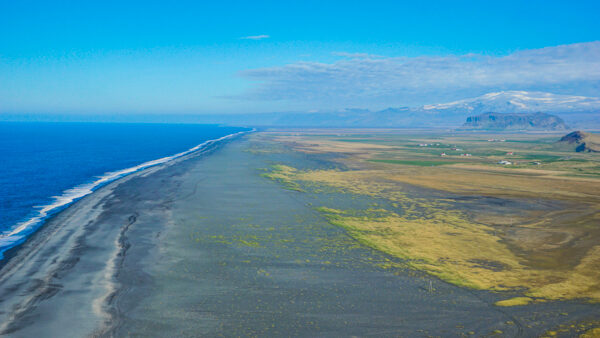 There are many instances in Iceland where you can drive up a small mountain and look over the vastness that is the country. This one in particular is quite well known for giving a vantage point over the black sand beaches below. But where you may just see a gorgeous photo, I shudder at thinking of the process of driving up the windy, twisty, pot-hole-filled road to get up to this lookout. Stressful, but worth it!
Another Quaint Church While Driving Around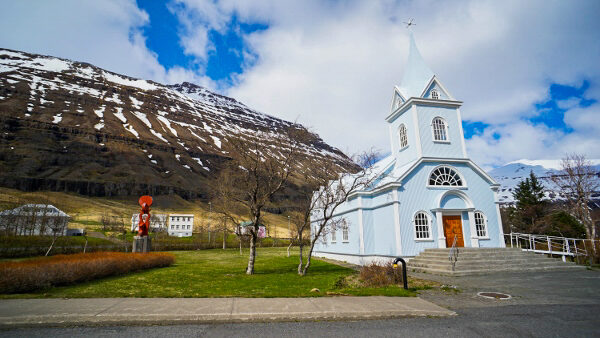 I had to resist the urge to stop and photograph every church in Iceland. But sometimes they were just too pretty and I had to.
Reflections of the Mountains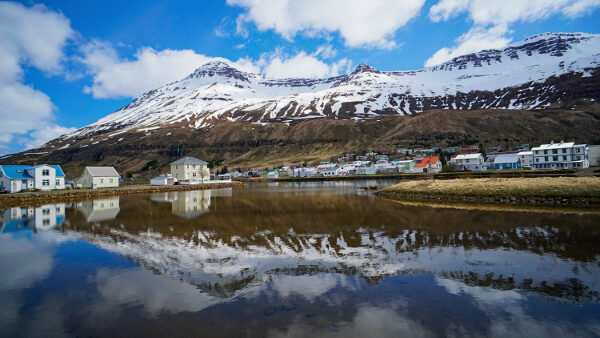 To say we had great weather while in Iceland is an understatement- we had fantastic weather. When exploring little villages along the coast we had the ideal day of intense sun and gorgeous, puffy clouds. This made the dynamic of seeing the mountain and village reflecting in the water all the more vibrant.
Now That is Insulation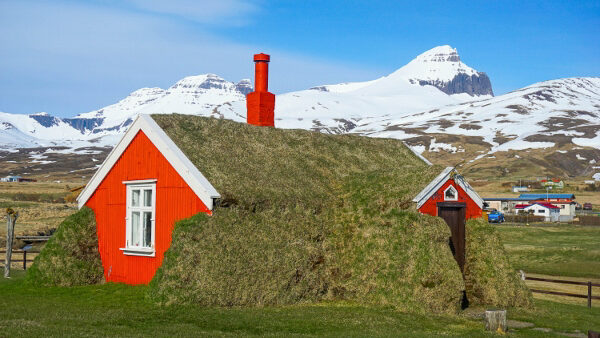 One of our biggest detours was to the village of Borgarfjordur Eystri on the far east of Iceland in order to try our luck at seeing the puffins (more on those later). Reaching this village was a bit harrowing as it required a ~90 minute drive on an unpaved road full of decently sized rocks as well as a hug around a very precarious cliffside. When we got there we found yet another gorgeous village complete with what is our favorite house in all of Iceland. Talk about insulation!
Snow at Detifoss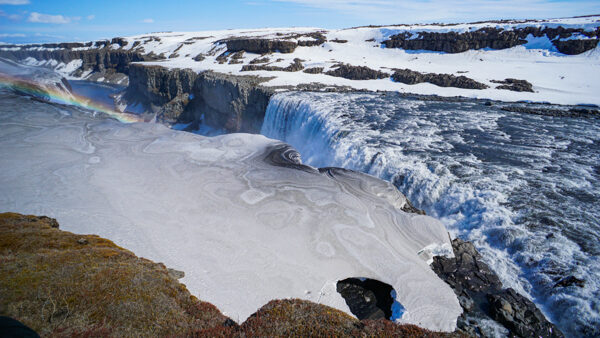 On the northern stretch of Iceland's ring road we were greeted with snow. This was quite unexpected for our May visit, but in retrospect our proximity to the Arctic Circle should've made this one more obvious. The snow was at its most stunning when we visited Detifoss waterfall as the color of the water and color of the snow and ice nearly matched. This one just wouldn't be the same if it were green!
That One Particular Harbor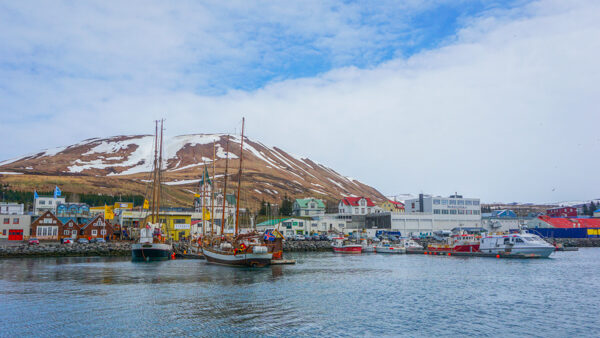 Another Icelandic village, another stunning harbor.
On a Sunny Day, Everything Pops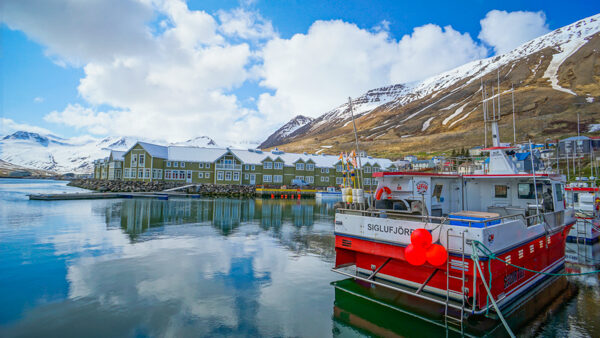 If you haven't gotten the feeling that Iceland is colorful, we have another photo to remind you. There is something beautiful about the color contrast you see just about everywhere in this country!
The Horses in Iceland Rock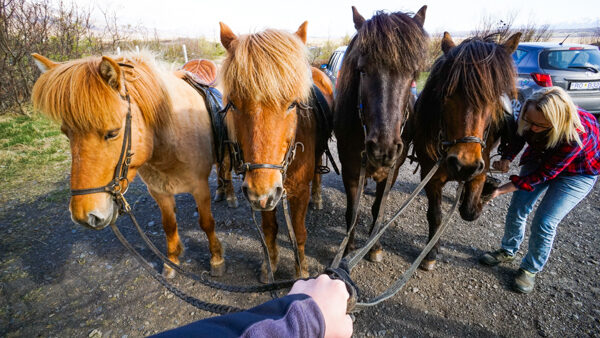 Icelandic horses are something we just couldn't get over. These little guys simply have the best hair and look like they're about to drop a sick new punk album. We did not go out for a ride here, but got to say hello to our Airbnb's horses when they were getting prepped for the day. Rock on friends!
Kirkjufellsfoss Has a Cool Mountain to Go Along With It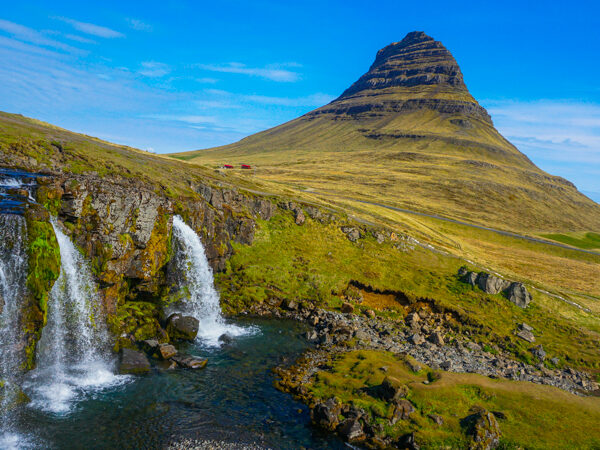 Our final waterfall to share in this roundup is Kirkjufellsfoss. While the falls themselves here are on the smaller side for what you can expect when exploring Iceland, the mountain behind it is among the tallest. We're always a fan of contrast like this!
Everyone Say Awww… It Is Puffin Time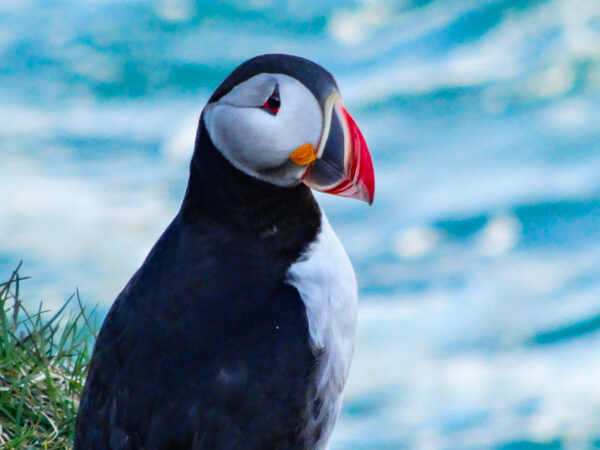 To finish this article, we circle back to Borgarfjordur Eystri for a share of our favorite animal from Iceland- the puffin! These little guys are only seen in a few spots around the country and were best viewed in the early morning or evening at their nesting grounds just outside of Borgarfjordur. As they are quite large in population here you will have many opportunities to see (and photograph) these beautiful birds, and this one happened to be a favorite shot from our visit!
Do you have a favorite photo from this tour of Iceland? Comment below to share! Also be sure to check back soon for another virtual tour from around the world!
Check Out More Virtual Trips
About Jeremy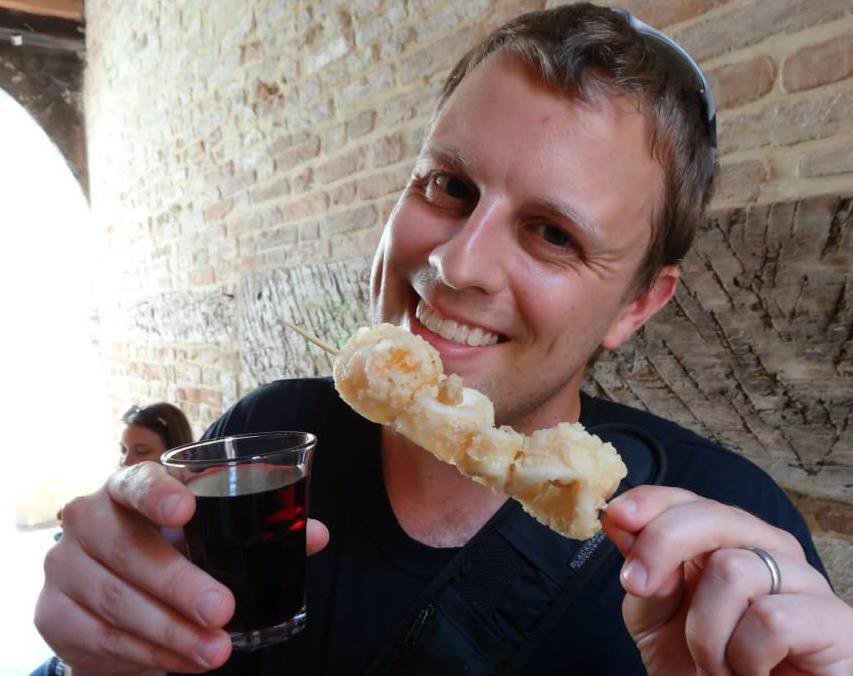 About the Author: Jeremy is a full-time travel writer based in Pittsburgh and primary author of this site. He has been to 70+ countries on five continents and seeks out new food, adventure activities, and off-the-beaten-path experiences wherever he travels.