Last Updated on January 25, 2023 by Jeremy
Disclaimers: Our site uses demographic data, email opt-ins, display advertising, and affiliate links. Please check out our Terms and Conditions for more information. Listed prices and attraction details may have changed since our visit and initial publication.
"Is it possible to drive the Ring Road in Iceland without spending a lot of money?
Iceland has a bad reputation for being an expensive country to visit, and this is an especially valid concern for those looking to make the long drive around the Ring Road.
Although it is true that Iceland is on the more expensive end of the spectrum, it does not have to break the bank in the process.
We visited for a 10-day Iceland Ring Road trip and had a wonderful time for about $3,000 for the two of us, excluding airfare.
Now, we know that this is on the higher side of things but thankfully there are many ways to get your spending down significantly beyond what we spent.
Today we want to share those with you.
Driving Iceland's Ring Road – The Most Expensive Item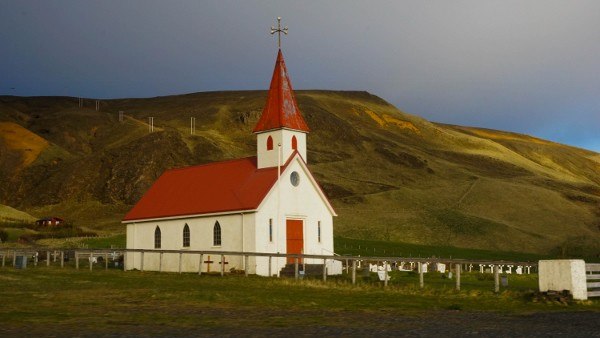 The most expensive item you're going to spend money on in Iceland is up for debate.
Like a good hotel room? Your hotel budget will probably be the largest. Like to eat? You could also spend quite a bit of money on the delicious Iceland food as well. Planning on doing a lot of excursions? Those get real expensive, real fast.
Although this one is variable mostly due to your own personal travel style, the one option that will be at the top of everyone's spending list (or close to it) is the rental car.
The average cost of a car rental in Iceland for a base-level vehicle runs anywhere from $40/day in low/shoulder season to $70/day, or more, in peak season (June-August).
This means that for those on a 10-day trip your cost could go up by as much as $300 simply due to the time of year you visit the country.
You may be able to find a good deal during peak travel dates, but from our research rates and availability can vary quite a bit during the busy months and it is best to plan for the worst.
As if a $300 swing isn't enough to get you to want to visit a bit earlier in the year, you also have to consider the cost of gas and any incidentals as well when calculating your total car costs, although these would likely be the same no matter when you visit.
For our 10-day rental, (nine of which were driving on the Ring Road), we logged well over 1,000 miles.  At 200 krona per liter of gas (over $6 per US gallon), our total gas bill was close to $300.
This means that your car rental bill can be anywhere from $70-80/day in low season to well over $100/day in peak season when it is all said and done, and brings up an interesting question: is there a better way?
In Iceland, there just may be.
One of the popular things to do in Iceland is to rent camper vans while driving around the country as they double as your accommodation choice for the night.
The space inside can be cramped and they cost a lot more than a traditional car rental, but offsetting hotel costs could end up saving you a lot of money in the long run.
Based on our research, we found that camper vans run anywhere from $100/day in low season to $200/day or more in high season, a nice boost of around $60/day to $120/day or more.
How does that compare to staying in a proper hotel?
We'll get into that below.
Note: Iceland car rental companies are notorious for checking every inch of your vehicle for damages when you turn it in. Out of the five or six other travelers returning their car the same time as us, we were the only ones who didn't get hit for any damage fees. As such, be extra cautious when driving in Iceland, and consider adding on an insurance plan accordingly.
This is one place where the extra protection may be worth it.
Hostels, Hotels, and Camping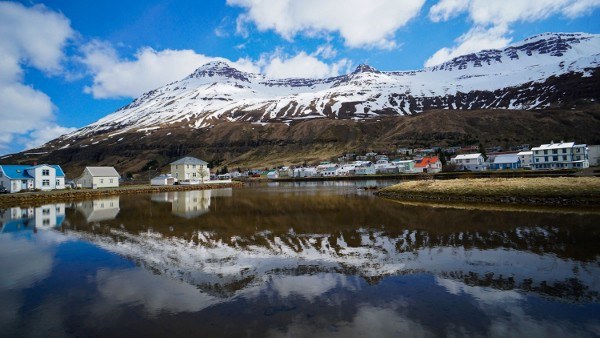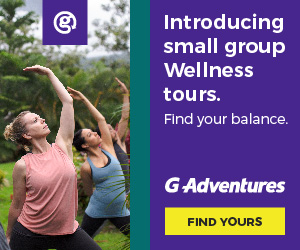 When it comes to accommodation options in Iceland, like everything else in the country, options for budget travelers are limited. Hostels are few and far between outside of the bigger cities, and a bed in a dorm room can range anywhere from $35-$60/night per bed when you can find them.
For those who are traveling as a couple and are looking for a private room, the price range for decent guest houses and apartment rentals around the country range from $80-$150 per night for two.
As such, you have to make sure you have a nice accommodation budget if you want to stick to staying in proper guest rooms during your journey.
But for those who are considering renting a camper as in the previous section, or even are open to camping in the summer, a whole new set of options open up altogether.
Camp sites in Iceland are plentiful, and most average in price at around $10/person per night to pitch your tent and use the facilities.
Many campsites also rent their own gear if you do not have yours, and prices and availability may vary (but we've read an extra $10/night for a tent is a good budget).
Those who rent the more expensive camper vans will have more flexibility in where to park for the night while still having a decent discount over the conventional hotel- so there are some trade-offs in options here depending on your budget and desired comfort levels.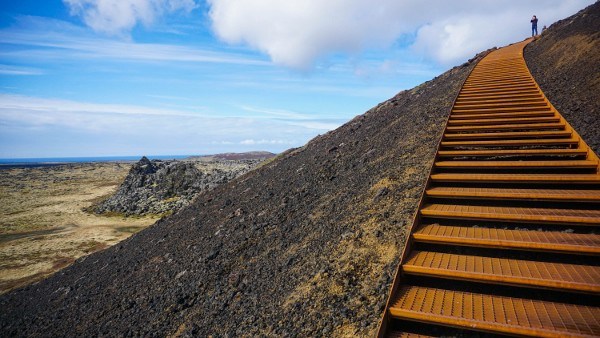 If we were personally trying to spend as little money as possible, there is no question- we'd be camping.
But if we had a bit more money to splurge but were not able to justify the cost of a hotel, a camper van is a good option to consider for little extra over a traditional camp site- especially outside of peak season when many facilities are shut down or you have more than two people to make the a larger van a more practical option.
Note– Due to the rise in tourism in Iceland, the camper van market has grown considerably.  We saw many signs at popular attractions prohibiting overnight parking, and we expect this to rise drastically in the coming years as a means to protect the awesome scenery.
Do not be surprise if the freedom of a camper van becomes much more restricted in the future.
A Rough Cost Breakdown of Vehicle Choice and Accommodation Options
I know that all of the above is a bit much absorb, so I just wanted to summarize everything real quick to give you a better idea of what you're looking at.
These numbers are more or less estimates based on our research, and obviously do not account for everything (like that camper van users paying for more public pools to take showers, or every little fee campsites charge guests, or free breakfasts at hotels, etc) but it is a good start for things to think about.
As with other topics in this post, we're assuming two people in your group for the basis of the below pricing.
Case 1: Car + Hotel
Car: $40-$70/day + gas
Guest House: $90-$150/day
Total: $130-$220/day
Case 2: Car + Camping
Car: $40-$70/day + gas
Camping: $20-$30/day
Total: $60-$100/day
Case 3: Camper Van
Camper Van: $100-$200/day + gas
Overnight: $0
Total: $100-$200/day
Based on this very rough analysis, the most budget friendly case for visitors to Iceland would be to rent a car and camp at dedicated camp sites. Even ignoring extra fees here or there, this should give you a good idea of what to think about when doing your research as odds are good you already know which category you are going to fall into.
Food in Iceland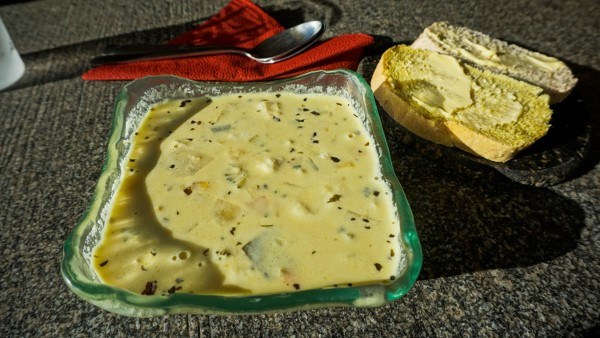 Eating on a budget while driving around the Ring Road in Iceland is incredibly tricky, if only because it is hard to find restaurants that cater to low-end meals.
Most restaurants we saw have a starting price point of around $18 per dish (including tax and tip) and prices go up considerably from there to over $35-$40 per plate. Now, this sounds terrifying on the surface, but if you do the math to remove tax and tip the prices are not much different than what you'd pay out for a decent restaurant in the USA these days.
Going out for a nice meal or two on your trip will likely make sense, but doing that for every meal would cause your budget to go up considerably. (Although if you look for places that serve soup, a lot offer a refill or all you can eat for no extra charge!) For us, we went out about once a day, and that was enough to add on about $900 onto our overall spending.  
Oops.
For those who cannot spend that kind of money on food, your dining options are going to be limited to cooking for yourself, buying hot dogs or hamburgers in gas stations, or eating pre-made sandwiches from cafes when (and if) you find them.
On average breakfast pastries cost around $2-$4 each, hot dogs cost around $3-$4 each, burgers and pre-made sandwiches were around $6-$8 each, and snacks like chips or cookies ran around $2-4 per pack no matter where we were.
One thing we did to help off-set our food spending was bringing in a 12-pack of Clif Bars into the country with us, and at just over $1 per bar in the USA we saved quite a bit of money on a few meals. This also helped us get over the monotony of having limited choices when we were not in the mood for spending money at restaurants.
It is possible to eat in Iceland for under $20 per person per day, and even less if you have breakfast provided at your hotel and/or cook for yourself as much as possible.
Unfortunately, it is going to be a challenge no matter how you look at it because planning meals and eating when you are always on the move is no easy task.
If you are like us and start to splurge on the conveniences here or there, do not be surprised if your spending on food will go up considerably as a result.
All Other Sight Seeing in Iceland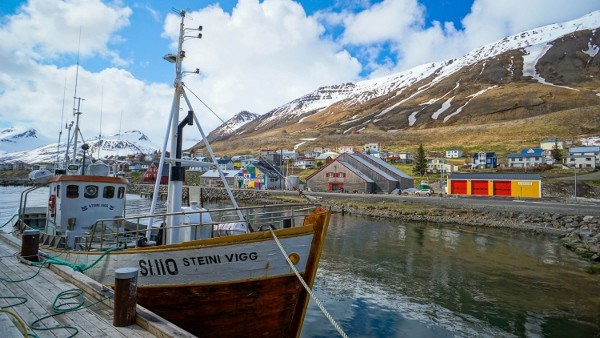 One of the nice things about visiting Iceland is that it is a country whose tourism industry is built around nature, and unlike other destinations, Iceland does not charge admission fees to its most beautiful attractions.
It would be very easy for a Ring Road driver to visit just about everything amazing the country has to offer, including many Iceland waterfalls, while spending absolutely no money on admission fees. Yes, you would miss out on a few museums (most range from $10-$20) and yes, you'd have to skip the premium tours like hiking on a glacier, whale watching in Husavik, or any number of other options that are available, but it is possible to explore without spending any money outside of gas.
For us we ended up visiting a couple of the museums in Reykjavik (including the penis museum), the whale museum in Husavik, the herring museum in Siglufjordur, visited the shark museum outside of Stykkisholmur (with a sample of fermented shark to go along with it!), and took a premium whale watching tour in Husavik as well.  
These few activities increased our spending to around $300 for the two of us over the course of our trip.
But the great thing about Iceland is you do not have to do any of these things and you would still have a great time, and that is pretty incredible no matter how you look at it. (Although, between you and me, the herring museum in Siglufjordur was one of our favorites if you can only stop at one.)
Tally of the Costs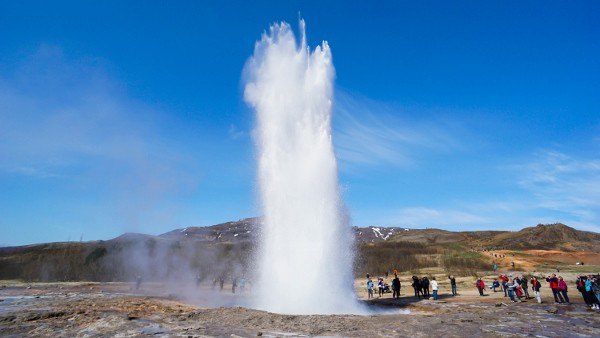 So, what is the lowest you'd have to spend per person to visit Iceland and drive the Ring Road?
Well, for those who rent a car, bring their own camping gear, and pay for budget camp sites, with minimal meals out and limited attractions, you can get close to the following for a 10-day itinerary like ours for the following:
Accommodation: $120-$200 (Assuming you spend one night in a hostel in Reykjavik and find budget camping options from there.)
Transportation: $350 (This is assuming you are splitting the cost between two people, otherwise use $700 for solo travelers.)
Food: $200-$250 (Depending on if you eat out a few times or not)
Attractions: $0-$50 (You really should check out a few museums, they're pretty good.)
Souvenirs: $50 (as we always say, you'll want to buy something when you travel.)
Total Cost: $720-$900 per person (based on a two person itinerary- add on about $350-$400 if going solo)
For many I think this bottom would be a stretch, and a select few may be able to go even cheaper by couch surfing and hitchhiking, so I'm hesitant on going any lower on this recommendation even though it is possible.
As we always share our costs when traveling, you can see where our expenses increased considerably.
We stayed in nicer accommodations (+$400 per person, although we used points at the Hilton Reykjavik to save around $50 per person- not a lot for points standards, but enough to justify it), we ate out at nicer restaurants around once per day (+$300 per person), and also spent a fair bit on attractions (+$165 per person).
These small changes were all it took to raise our average spending to just under $1,600 per person for the same 9-night/10-day trip as a couple (excluding airfare)!
It only takes these few changes in your travel style in Iceland to have your budget expand rapidly, but we do have to stop and admit- it could be a whole lot worse.
For a full breakdown of our daily spending in Iceland, click here!
Looking to book a room in Reykjavik? Check out these great options!
About Jeremy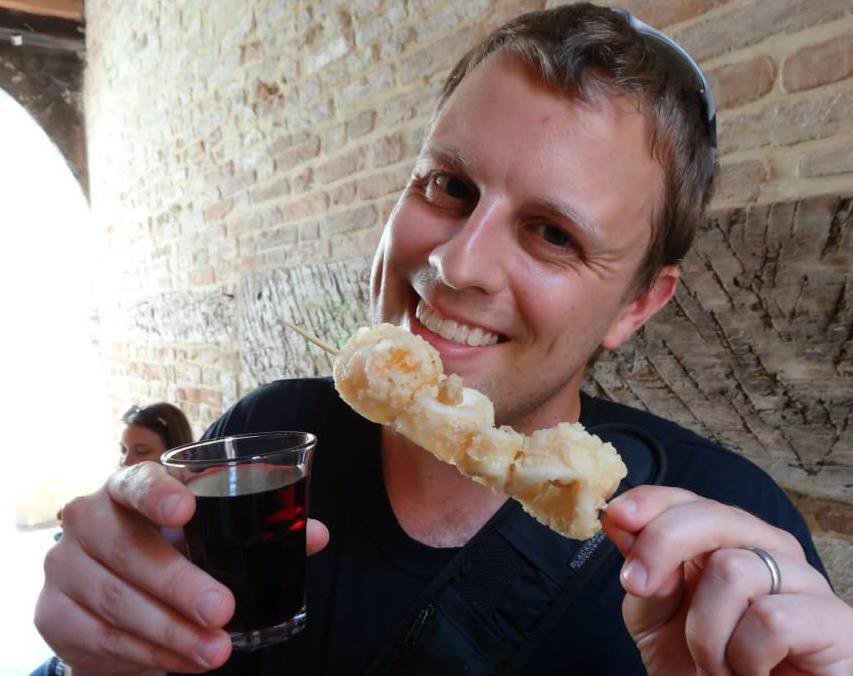 About the Author: Jeremy is a full-time travel writer based in Pittsburgh and primary author of this site. He has been to 70+ countries on five continents and seeks out new food, adventure activities, and off-the-beaten-path experiences wherever he travels.