Published by Jeremy. Last Updated on February 7, 2023.
Disclaimers: Our site uses demographic data, email opt-ins, display advertising, and affiliate links. Please check out our Terms and Conditions for more information. Listed prices and attraction details may have changed since our visit and initial publication.
Iceland is a stunning country, there is no doubt about that. Head in any direction and you're going to have the opportunity to explore beautiful coastlines, rugged scenery, waterfalls, farms, and the possibility to go on glacier walks in Iceland to name a few!
In fact, during our ten days driving the Ring Road we were able to do all of these and then some, and at times we were just awe-struck with how the beauty of this country is seemingly never ending.
One of those we got our fill of in Iceland was the beautiful, breathtaking waterfalls that make Iceland such a popular tourist destination.
The geography and climate of Iceland make this island nation a hot spot for dozens of famous waterfalls. But when planning a trip to Iceland, how do you narrow down which ones to visit? Here are some of the most beautiful waterfalls we've been to along with what you need to know before you go.
Gullfoss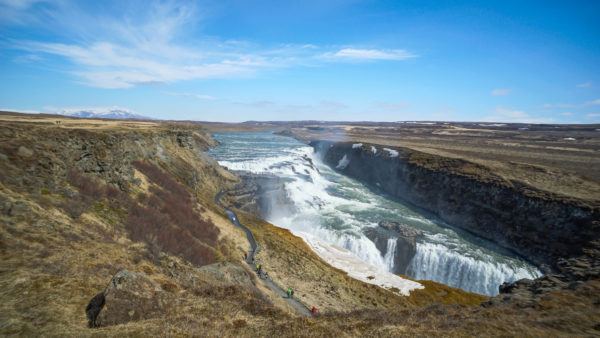 Located along the popular tourist circuit the Golden Circle and just over 100 km outside of the capital, this waterfall is one of the most easily accessible for those travelers with a short time to spend in Iceland. As such, there are plenty of facilities here including a full restaurant, gift shop, and huge parking area.
Gullfoss is situated in a canyon with 70-meter walls and drops a height of 32 meters over two different stages. There are two different walking paths you can take to the waterfall from the parking lot, an upper and a lower path, and we recommend checking out both. It's just a few minutes' walk to reach the roaring waterfall.
Seljalandfoss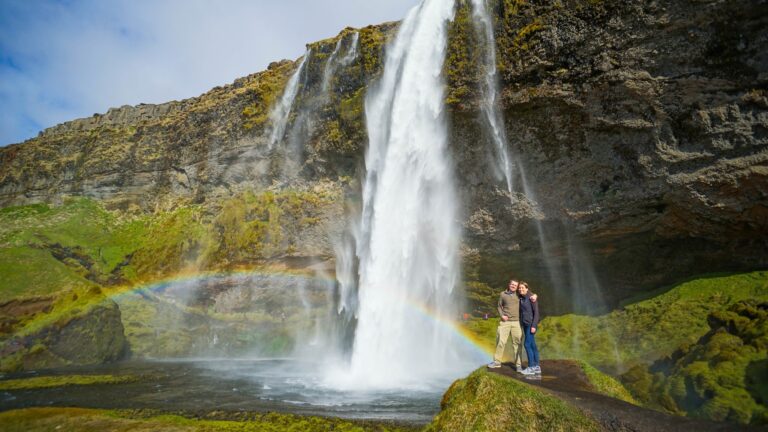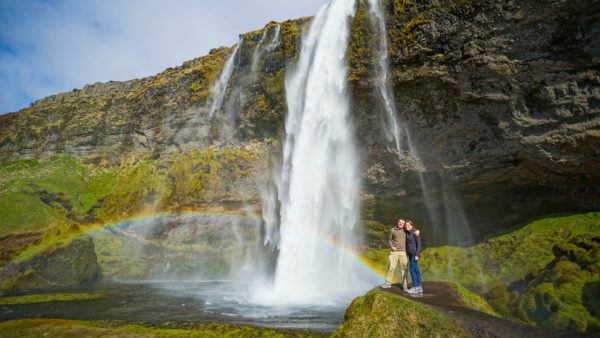 Seljalandfoss is another popular waterfall in the southern part of Iceland. If you're coming from Reyjavik on Route 1, the falls will loom dramatically in the distance for several kilometers, building the anticipation.
One of the most unique things about this waterfall is that you can walk behind the falls to get a different perspective – if you're willing to get a little wet in the process. If you're lucky and the sun is shining just right, you may even be able to see a rainbow at this waterfall.
Skogafoss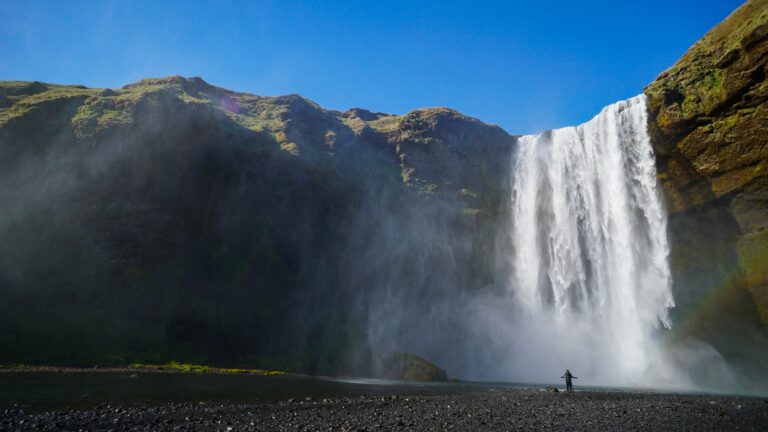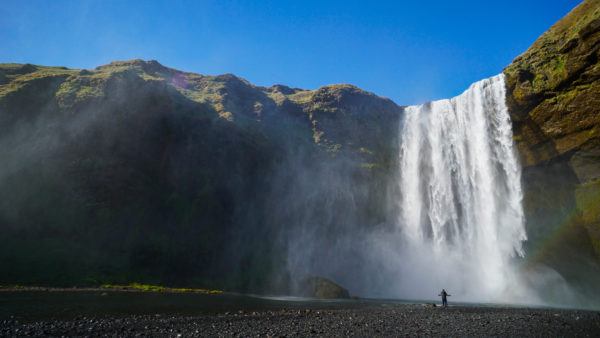 If you're making your way counterclockwise around Route 1, the famous Iceland Ring Road, the next major waterfall you'll come across after Seljalandfoss is Skogafoss. This waterfall drops 60 meters and is 15 meters wide, and it is situated in such a way that you can walk right up to it and experience the sound and spray if you like.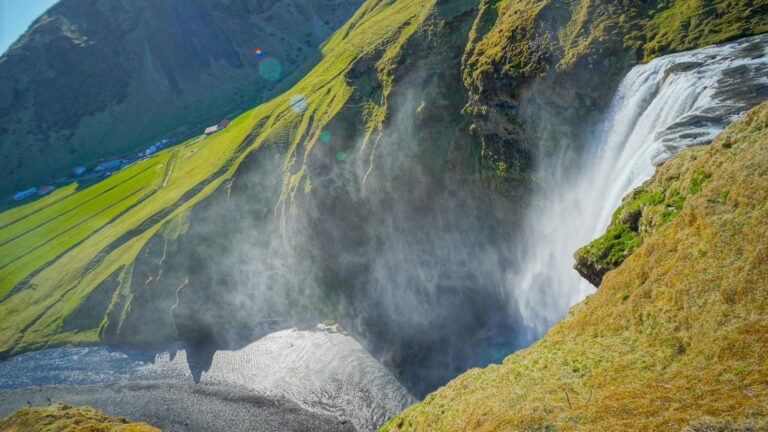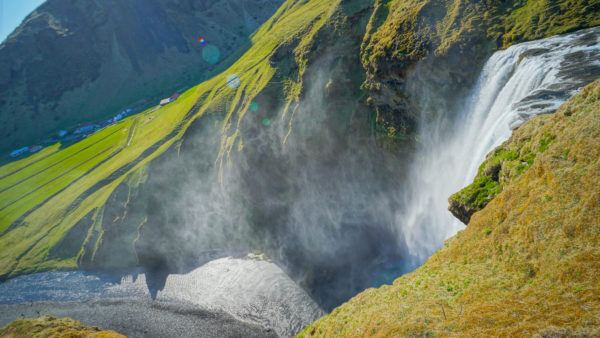 Along the right side of the waterfall you can climb a hiking trail with hundreds of steps to reach the top of the waterfall. The summit affords views of the river that feeds the waterfall as well as the valley below the falls.
Want to visit Seljalandfoss and Skogafoss but don't have your own car rental? You can reach these via a day tour from Reykjavik!
Svartifoss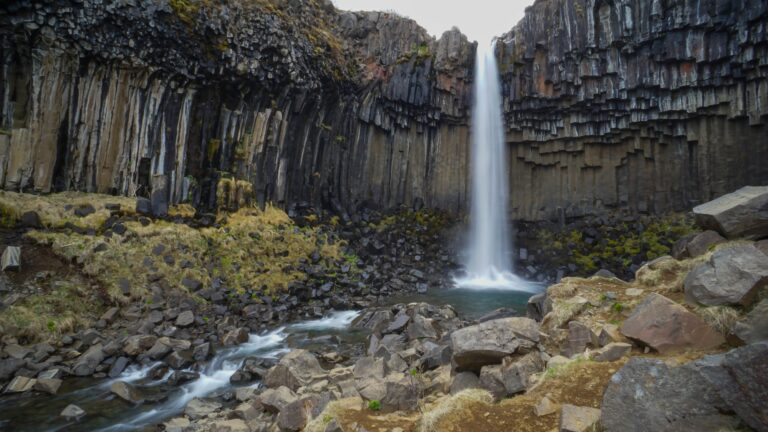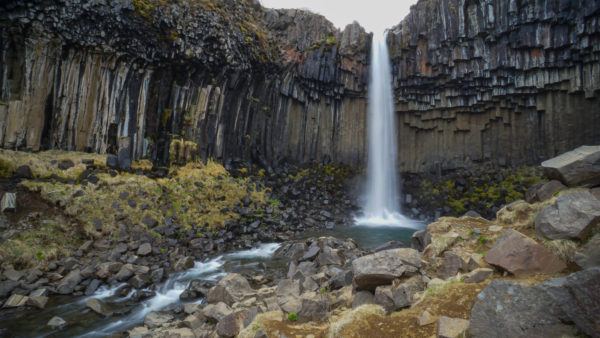 For those who prefer to exert some effort to see a waterfall, Svartifoss is a good choice. This waterfall is located in Skaftafell National Park on a loop trail that is 5.5 km round trip from the parking area. The hiking time is approximately 1-2 hours.
The hike is relatively easy but mostly uphill towards the falls. Before you reach the waterfall, you'll come to a lookout point perfect for a photo opp. Then you can hike down closer towards the falls to check out the basalt rock columns for which the falls are named – Svartifoss means "Black Falls."
Dettifoss and Selfoss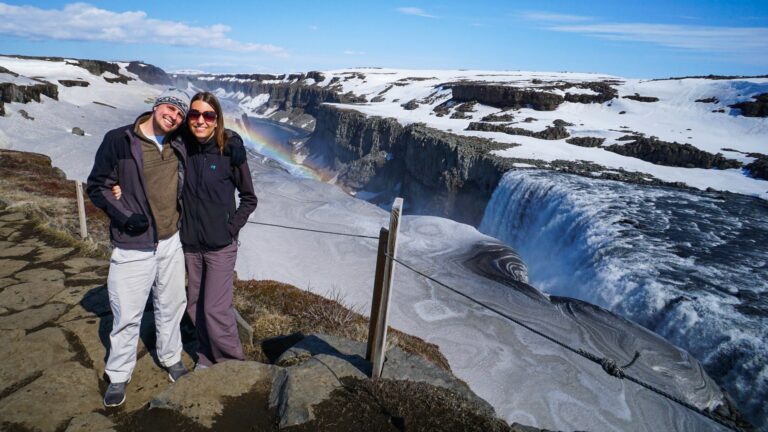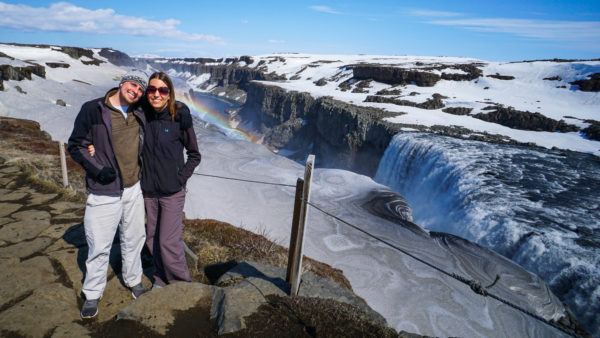 Located in Vatnajokull National Park in northeastern Iceland, Dettifoss and Selfoss are connected via a 1-km footpath, meaning you can visit two waterfalls in one stop. Dettifoss has an impressive volume of 500 cubic meters per second, making it the largest waterfall by volume in all of the EU.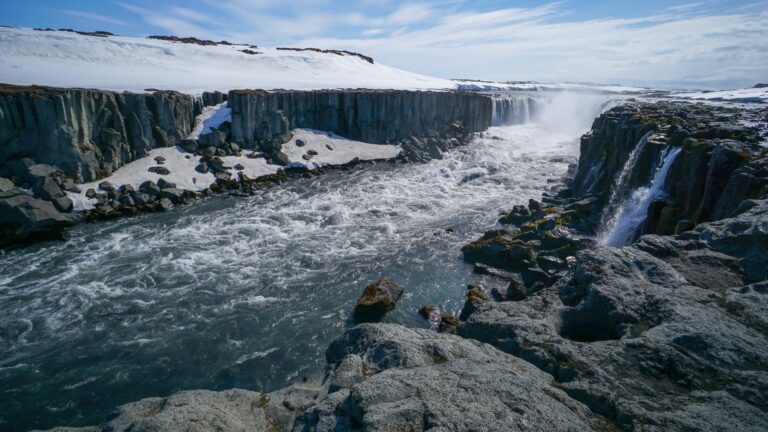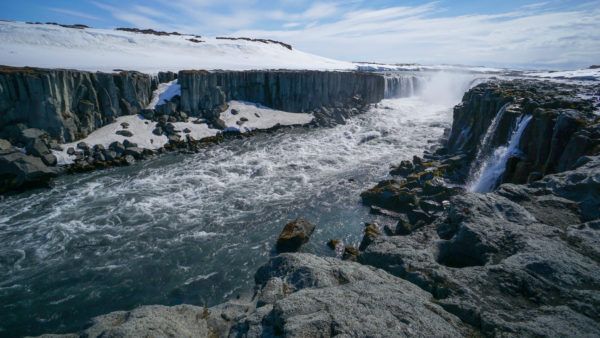 Note that the easiest way to reach Dettifoss is by heading north on Route 862 from Route 1, as 862 is paved and is open year-round. However, as Dettifoss is at a higher elevation, snow and ice can remain on the ground until May or early June. If you come in late spring or early summer, waterproof hiking shoes will definitely make tackling the paths from the parking area to Dettifoss and Selfoss more manageable.
Kirkjufellsfoss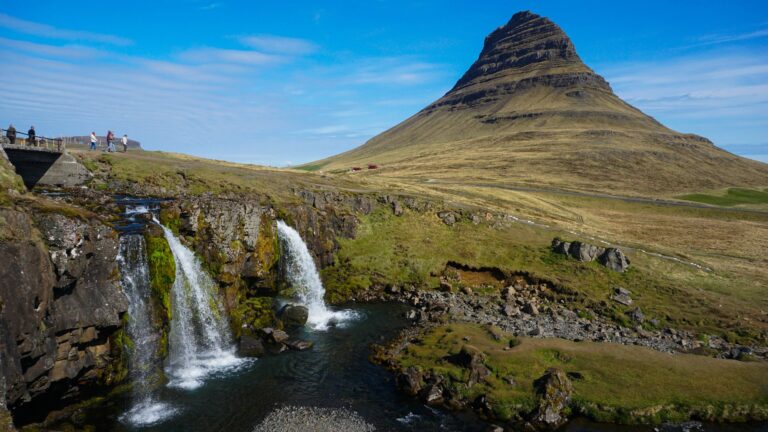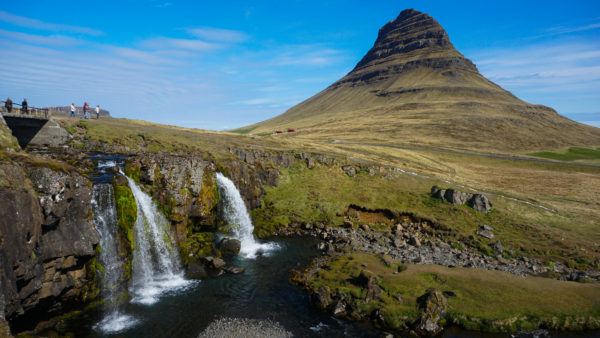 If you're checking out the Snæfellsnes peninsula in the western part of Iceland at all, you will definitely want to stop at this iconic spot. What this waterfall lacks in height and volume it more than makes up for in beauty and its picturesque backdrop. The famous triangle-shaped 463-meter tall Krikjufell mountain stands guard in the background, making for impossibly beautiful photos.
Overall, Iceland is a country full of so many natural wonders it is impossible to talk about them all in one guide (for more, check out Wikitravel or Wikipedia!). In fact, these seven waterfalls are only scratching the surface of the beautiful cascades that can be seen in the country.
While it may be impossible to visit them all in any given visit, but grabbing a cross-section like these on your Iceland road trip you most certainly will not be disappointed. We weren't!
About Jeremy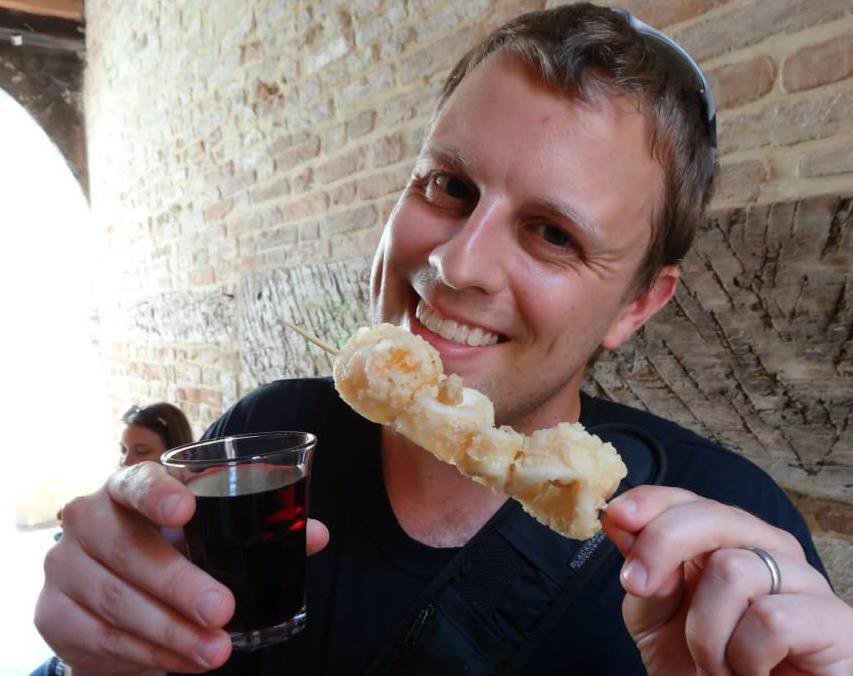 About the Author: Jeremy is a full-time travel writer based in Pittsburgh and primary author of this site. He has been to 70+ countries on five continents and seeks out new food, adventure activities, and off-the-beaten-path experiences wherever he travels.