Last Updated on September 15, 2020 by Jeremy
Disclaimers: Our site uses demographic data, email opt-ins, display advertising, and affiliate links. Please check out our Terms and Conditions for more information. Listed prices and attraction details may have changed since our visit and initial publication.
As many readers here know, we are Hilton loyalists in our travel hacking endeavors (but are also one of the brand's fiercest critics). We travel with Hilton for work and use our Hilton travel rewards credit card for just about everything in order to rack up as many points and weekend night certificates as possible.
This doesn't allow us to travel the world for free as some travel hackers would have you believe, but it does give us a few free hotel nights anytime we travel- more often than not at a significant upgrade from what we'd otherwise pay for.
So, naturally, when it came time for us to book our one-night stay at a hotel in central Reykjavik, Iceland, on our recent vacation, we knew exactly where we would be staying without hesitation.
At 40,000 points, the Hilton Reykjavik Nordica is an incredible deal in its own right, but the perks of being a Hilton Gold member made this stay one of the best we've ever had with the chain in recent memory.
So for those who are Hilton loyalists like us with the status to match, this one is definitely for you.
Gold Status Perk #1 at the Hilton Reykjavik Nordica- An Executive Level Upgrade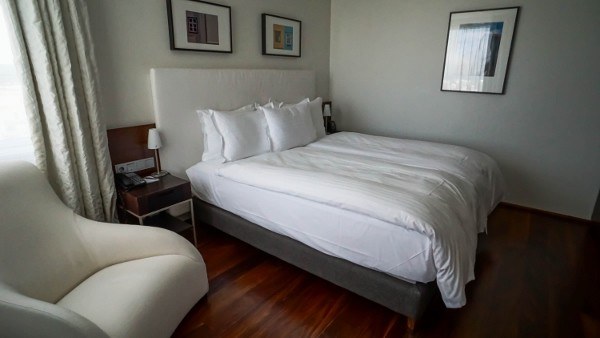 One of my favorite things about being a Hilton Gold member is that you are in the running for a room upgrade upon arrival, and we almost always seem to get one. Sometimes this is simply to the Executive level with some added perks like lounge access (with a decent selection of Iceland food), and other times this goes all the way to being upgraded to the best suite on the property (as we found out at the Hilton Dubai).
This visit was no different, and the first thing we were told after arriving was that we would be receiving a room upgrade to a suite on the Executive Level floor. Yes!
The suite itself was a corner room on the Executive floor with floor to ceiling windows (with blackout curtains), stunning views of the nearby fjord and mountain ranges, a massive living area, free beer and wine, and even two restrooms.
To be honest, this was one of those rooms that made me sad we were only able to stay one night.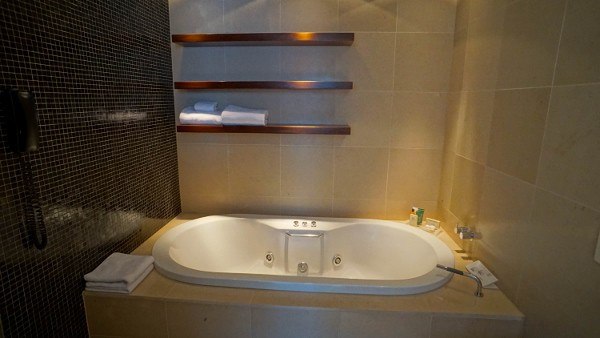 The room was the perfect balance of comfort, class, and elegance that I come to expect from Hilton Executive Level rooms. But the added space of it being a suite gave it all of the added touches that we look for in a luxury stay as the room felt more like a one-bedroom apartment we'd actually rent over the standard feel of a hotel room.
Although I could probably go on about the room for quite some time, there are other perks of being on an Executive Level floor at this particular hotel, and we're not talking about the free breakfast or cocktail reception at night. Although these were both in-line with our standard experiences at Hilton properties, there was one additional perk that came to being upgraded to this floor that we have to talk about: spa access.
Gold Status Perk #2 – Access to the Hilton Reykjavik Spa with Free Massage
We've had many unique gold status perks around the world, but none have been more enjoyable and worthwhile than the spa access at the Hilton Reykjavik Nordica.
Although all guests receive complimentary access to the Hilton's gym, only those staying in suites or on the Executive floor receive access to the spa- which includes two jacuzzi tubs, a small heated pool, two steam rooms, and a personal masseuse for a complimentary 10-minute should massage!
As visiting a spa or public pool is part of the standard Icelandic experience, odds are good you may consider hitting one in the city or at the iconic Blue Lagoon located near the airport.
After arriving in Reykjavik on a 5 am flight, we were convinced we would be heading to one of these for some brief relaxation, but this added perk sold us on staying in the hotel instead. Not only did we save a significant amount of money, but we were also pampered in relative seclusion and were able to walk back to our room all without going outside (which even during our visit in May, was still quite cold).
The spa is much smaller and more limited than the public choices outside of the hotel, but at the end of the day it was exactly what we needed to start the trip off right.
Overall, a Great Stay (But the Perks Made it Incredible)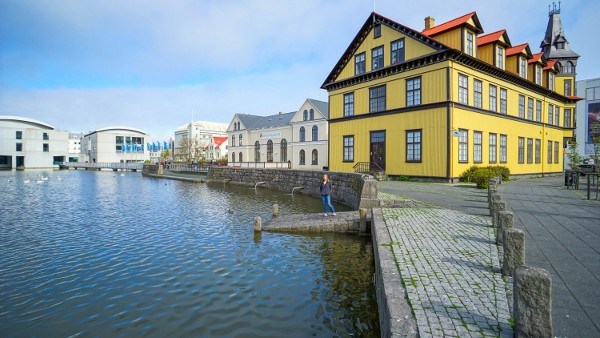 Although I want to rave about how amazing the suite was, or how much of a stellar hotel the Hilton Reykjavik Nordica is overall, I would be lying if I didn't say that we still talk about the spa as being the highlight of our visit. It is perks like these that often stand-out in our mind as they elevate an otherwise average hotel into being something we'll talk about for many years to come.
This is definitely the case at the Hilton Reykjavik Nordica, and as far as travel memories go, I'll take those kind whenever we can get them.
If you are on the fence in making a booking, but have gold status and may be able to enjoy these complimentary upgrades, you know what you have to do.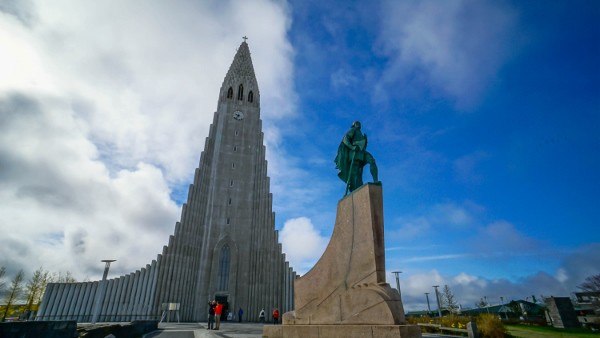 Considering staying at the Hilton Reykjavik Nordica? Reserve your room today!
About Jeremy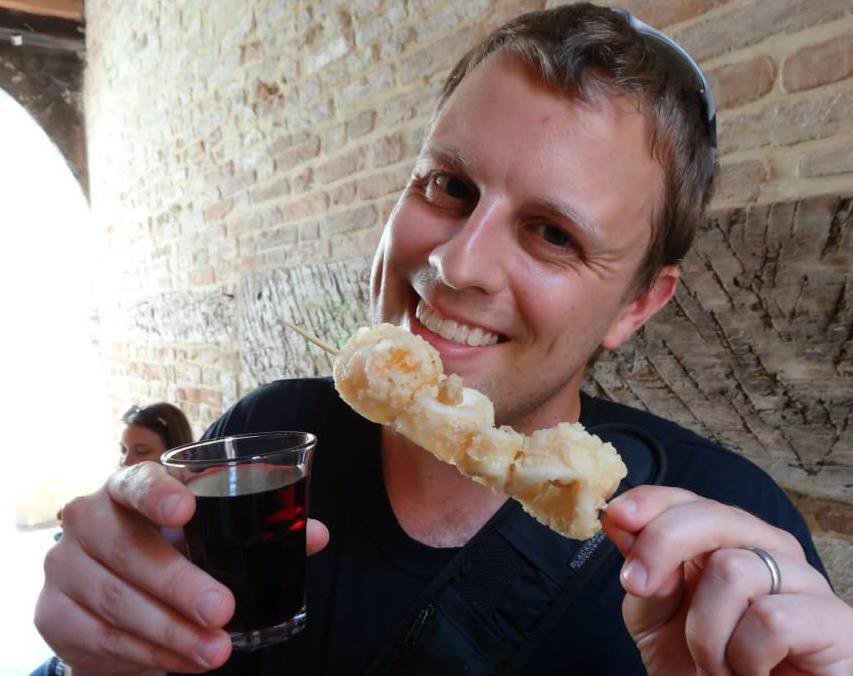 About the Author: Jeremy is a full-time travel writer based in Pittsburgh and primary author of this site. He has been to 70+ countries on five continents and seeks out new food, adventure activities, and off-the-beaten-path experiences wherever he travels.