Last Updated on February 7, 2023 by Jeremy
Disclaimers: Our site uses demographic data, email opt-ins, display advertising, and affiliate links. Please check out our Terms and Conditions for more information. Listed prices and attraction details may have changed since our visit and initial publication.
When it comes to touring Iceland, if you are going to explore outside of the capital city of Reykjavik, you'll inevitably find yourself on the famous Iceland Ring Road. This iconic road, also aptly named Route 1, is the only road that circles the entire country. As such, if you venture out beyond a simple day trip, you will likely be committed to driving the whole way round on a multi-day adventure (one that we cannot recommend enough).
It would be entirely possible for a visitor to do a full Iceland road trip in just about five days if you really push it, but you would miss out on the many incredible detours to the coastal towns and fjords that make Iceland the amazing country that it is.
It doesn't take many detours to make your trip longer, and by just adding only on three or four you'll end up with a nine day loop around the country like we did. If you decided to add on even more exploration of the back roads, western fjords, or even the highlands with a four wheel drive monster vehicle, you could be in Iceland for over a month without seeing it all.
But what do you do if you don't have a lot of time? What if you only had time to make one major detour from the Ring Road- where would that be?
Well, if we had to make our pick, it would be detouring to the fjord towns of Seydisfjordur and Borgarfjordur Eystri in the north east corner of the country.
This one was our favorite day in Iceland.
Hofn to Borgarfjordur Eystri – Around the Fjords and Over Mountains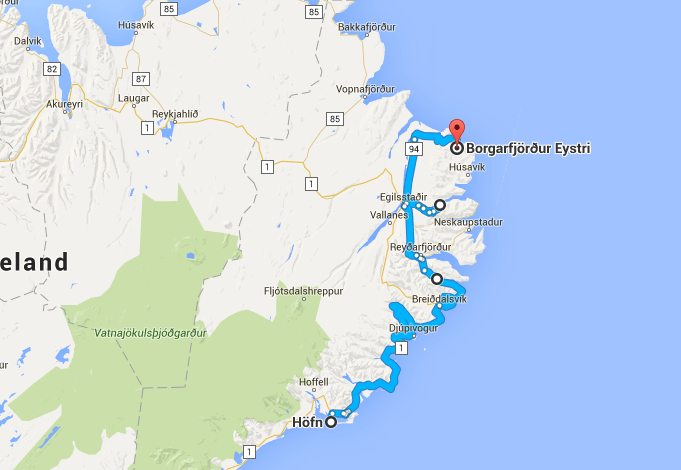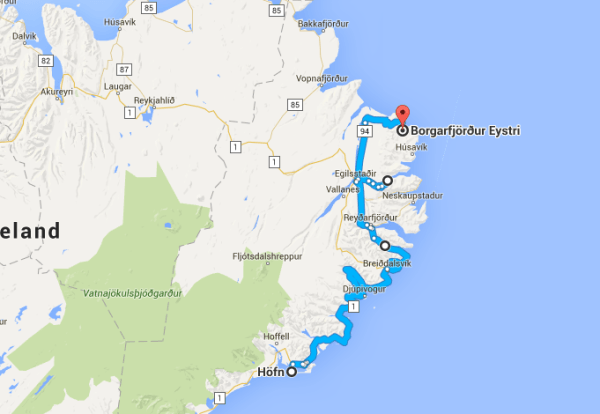 There is one simple reason why the Ring Road detour from Hofn to Borgarfjordur Eystri is our recommendation if you can only make one detour, and it is because you get to see a perfect selection of Iceland's beauty all in one day for just three extra hours of driving.
What do you get for that extra effort? As it turns out, a lot.
Gorgeous waterfalls? Check.
Massive fjords? You got it.
Cute coastal towns? Yep.
Mountains? Be prepared to drive up and over not one, but two.
Adorable puffins? You know that's right.
Iceland's most iconic turf house? It is to us, at least.
A dip in a hot pot? You'll need it after this drive.
Amazing Iceland food? Oh yeah, the fish soup is insane.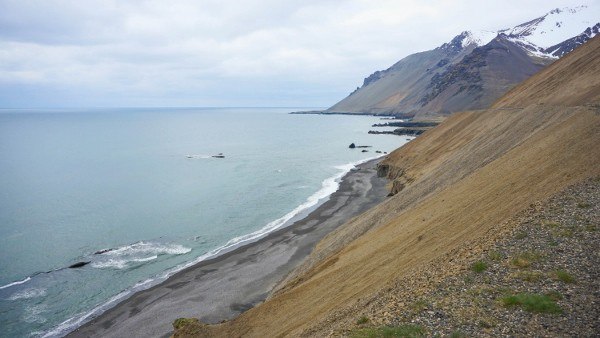 If you begin your drive in Hofn and are on a counter-clockwise loop of the country (our preferred direction), your detour begins about 100 miles outside of the city at the small village of Breiðdalsvík.
Now, it would be quite easy to continue taking the Ring Road inland and straight to the villages, but we recommend taking the detour around route 96 which visits two additional fjords on its way to route 92 directing to Egilsstaðir.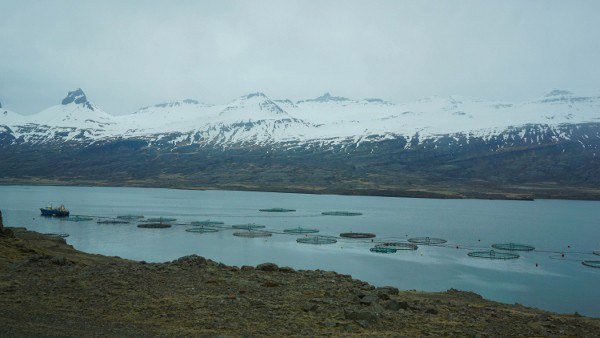 The added fjords in this detour are some of the largest you'll drive pass in Iceland (even though you'll see several even on the ring road), and give an incredible sensation as you are literally engulfed by mountains in all directions except for the very narrow exit of the fjord that vanishes in the distance.
We've visited many mountain ranges all over the world, but we've never had a sensation like this- making the hour-plus detour incredibly worth it.
(Just be careful when you leave to reconnect to route 92 and the ring road as the one of the longest tunnels in Iceland is on this detour and has many speed cameras waiting for you- not that we know from experience or anything.)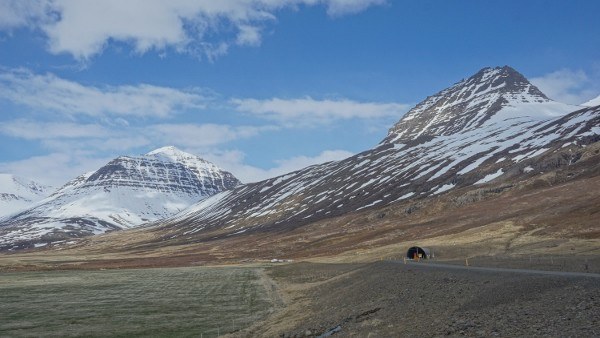 Once you reach the town of Egilsstaðir, it is a short drive up and over a mountain (on paved roads) to the isolated coastal town of Seydisfjordur.
One of the Most Beautiful Towns in Iceland – Seydisfjordur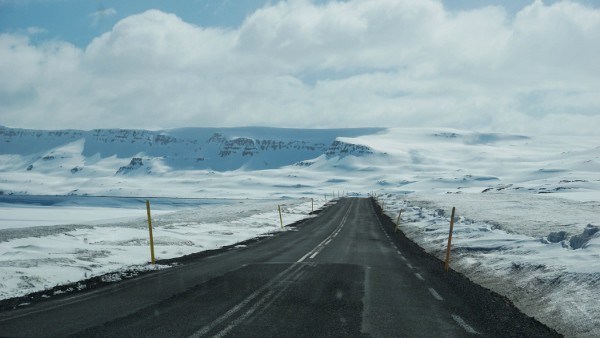 If the photos of Seydisfjordur here look familiar, odds are good you've watched the Ben Stiller movie The Secret Life of Walter Mitty.  The iconic skateboard scene filmed at the halfway point of the movie was shot on this winding and twisting mountain road, which is as terrifying (and fun) to drive on as it looks in the movie.  Although if you visit at the end of May like we did, expect those beautiful green vistas to be replaced with snow as far as the eye can see.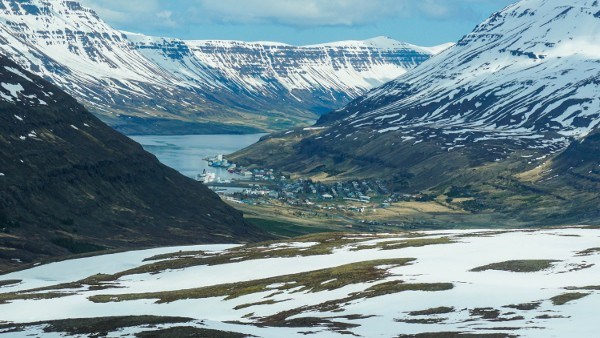 Seydisfjordur itself is a completely isolated community on the eastern fjords of Iceland and is only accessible via the road you came in and by ferry. As such, the village is small, quiet, and full of the charming and colorful houses like you see in all the photographs of Iceland.
You'll likely only spend a bit of time here walking around and catching lunch (the fish special at the Hotel Aldan was incredibly delicious and also one of the cheapest plated meals we had in the country at 2,000 krona-$16 US with tax and tip), and will want to keep on moving to see more of the countryside after snapping hundreds of photos.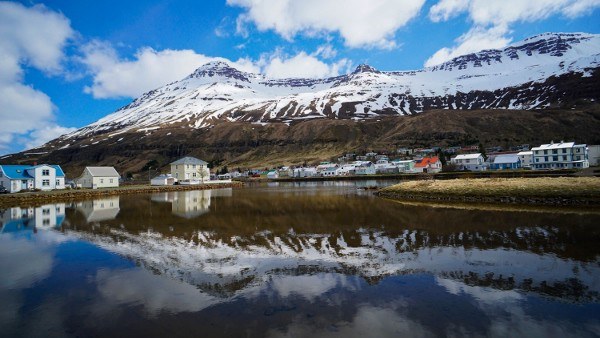 When you're ready to move on, you'll have to make your way back up and over the mountain to Egilsstaðir to take route 94 (your second mountain pass, this time on gravel!) to the even smaller coastal town of Borgarfjordur Eystri.
Ending the Day at the Puffin Colony in Borgarfjordur Eystri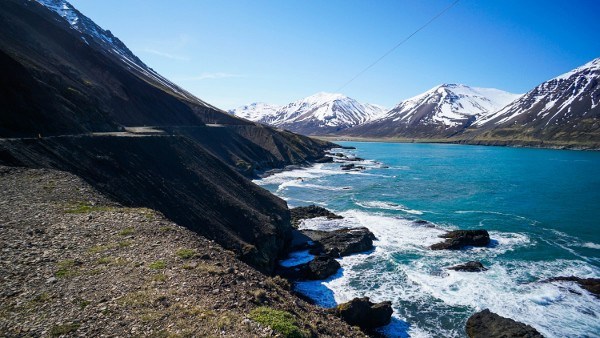 Now, if the above photos of the mountain road heading to Seydisfjordur gave you reason to pause, you're going to be even more terrified of route 94 to Borgarfjordur Eystri. It starts as a roughly 20 mile stretch of gravel road reaching the coast. Once there you turn east and begin a perilous drive up and over a mountain and along the edge of a sheer cliff face with no barriers.
Yes, it is terrifying, and yes, it is worth every gray hair it will give you while worrying about potential flat tires.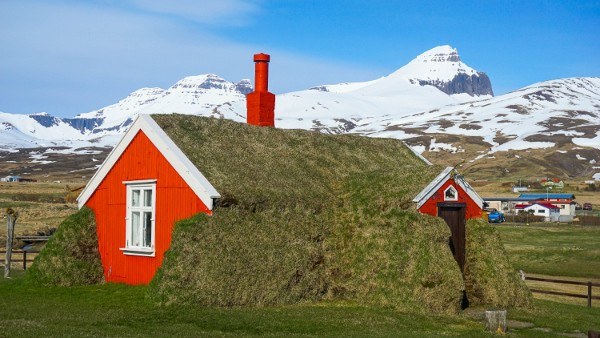 The reason it is worth it is because the scenery in this town second to none. Despite being one of the smallest towns we've ever visited, Borgarfjordur Eystri has every thing you'll want to see in Iceland that you cannot otherwise find on the Ring Road.
The town is home to a picture perfect turf house, the local Blabjorg Guest House has their own spa with multiple hot pots and steam rooms (which is free for guests like us!), and it is also just a mile or so away from one of Iceland's largest puffin colonies that is completely free to visit! (Click the previous link to book your stay!)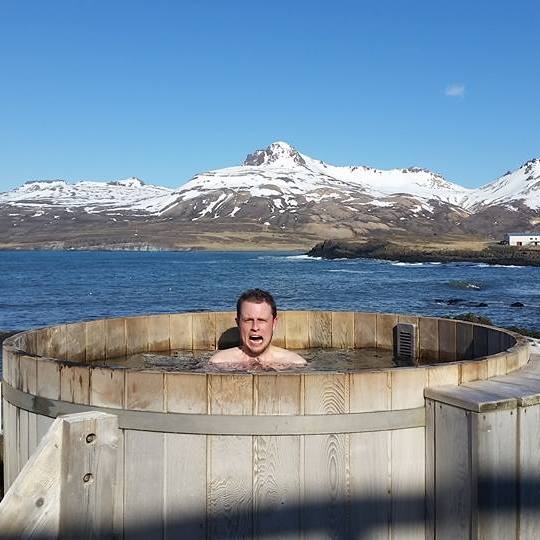 Suffice it to say, these are a few of the main attractions in Iceland that are a bit harder to stop and appreciate, especially for those on short trips, and this village has them all for those who make the detour in order to see them.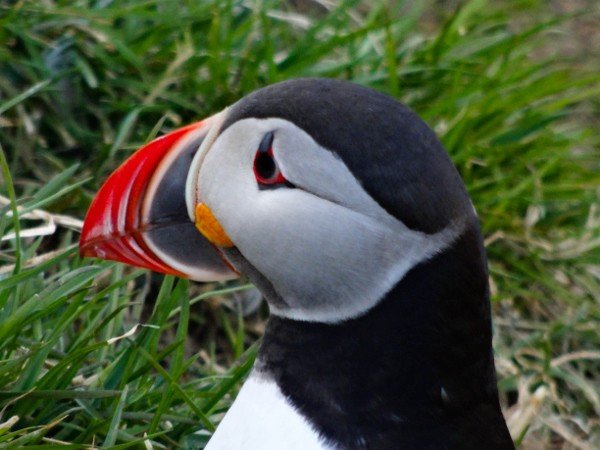 As the puffins are only in the village for the summer months, and typically arrive back from feeding in the ocean in the evening (7-10pm), if you plan for an early arrival to the village you can spend a bit of time relaxing in the hot pots at the guest house, strolling around the two roads in the village, and even trying out a few bowls of Alfacafe's famous fish soup before heading out to catch the puffins- of which you are guaranteed to see hundreds.
I would've been sold in calling seeing puffins alone as being the perfect day in Iceland, but at the end of the day we caught ourselves thinking about everything we saw in the previous 12 hours, and were blown away by how many unique features of the country we got to experience in just one drive.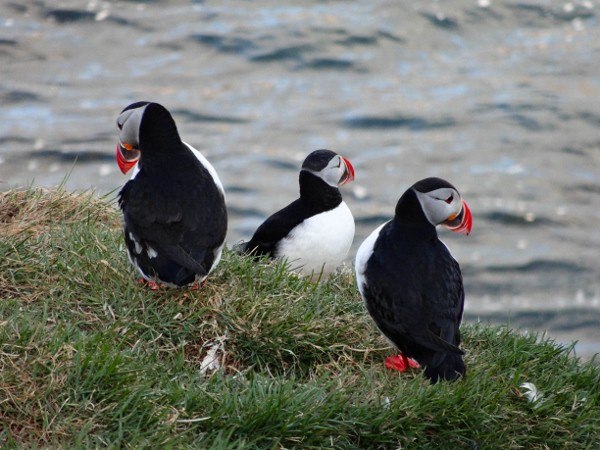 For those who have limited time and want to maximize your sightseeing while in Iceland, this detour is an absolute must.
Heading to Iceland soon and looking to take this amazing detour? Book a room at Blabjorg Guest House in Borgarfjordur Eystri to end your day in an incredible hot pot on the water. Take our word for it that the splurge for a sea view room here is absolutely worth it as well! 
About Jeremy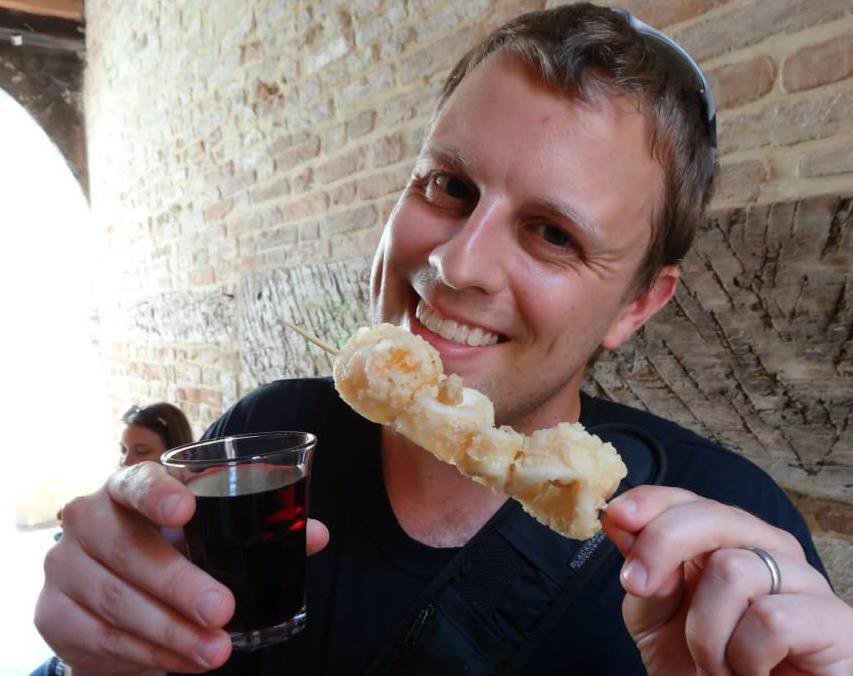 About the Author: Jeremy is a full-time travel writer based in Pittsburgh and primary author of this site. He has been to 70+ countries on five continents and seeks out new food, adventure activities, and off-the-beaten-path experiences wherever he travels.