Last Updated on March 24, 2022 by Jeremy
Disclaimers: We were hosted for this experience. Our site uses demographic data, email opt-ins, display advertising, and affiliate links. Please check out our Terms and Conditions for more information. Listed prices and attraction details may have changed since our visit and initial publication.
Upstate New York is a fabulous region. There are a number of great attractions, wineries in the Finger Lakes, and even numerous waterfalls in New York to enjoy as well.
In fact, I've visited the region a half dozen times over the last few years and still have only begun to scratch the surface of what there is to see.
During a recent visit as part of a media tour before the NATJA conference, I was able to explore the areas of Rochester, Cayuga County, and Syracuse, and spent a fair bit of time exploring some of the historical sights of this interesting region.
In this one, I wanted to share a few of the must-see museums that focus on New York's great history!
George Eastman Museum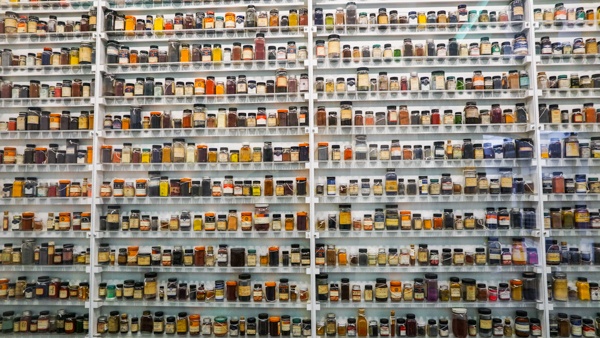 The name George Eastman may not ring any bells at first glance, but his company, The Eastman Kodak Company, certainly will.
Yes, George Eastman founded Kodak in 1888 in Rochester, NY, where he worked towards making cost-effective cameras with consumable films. His cameras became so prolific that virtually every photographer in the world owned one of their products at one point, which ultimately made Mr. Eastman a very wealthy man.
The George Eastman Museum is not your typical photography museum. While the house itself does feature many exhibits on the history of the Kodak company, photography at large, and other photography-focused displays, the house (which was once Eastman's home) is all about the life of the man himself.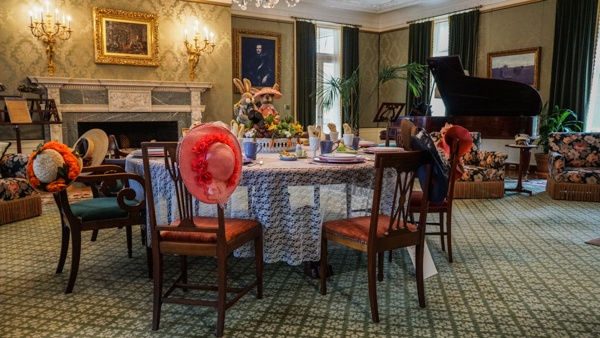 So while you'll be getting a fair bit of history of photography and the Kodak business on the tour, the mansion tour shines a light on the man who started it all- including his upbringing, philanthropic efforts, obscure ideas (including extending his house a few feet by cutting it straight down the middle- true story), and his methodical suicide at the age of 77. My visit also coincided with a spring show that featured room displays from various historical movies including Caddyshack, Hocus Pocus, and more which offered a playful twist on a traditional house tour.
While I visited this one interested in learning more about the business behind one of my passions, I left with an appreciation for the businessman behind it all, and an odd desire to extend my house a few feet simply because I can.
The George Eastman Museum is located at 900 East Avenue in Rochester, NY.
Susan B. Anthony House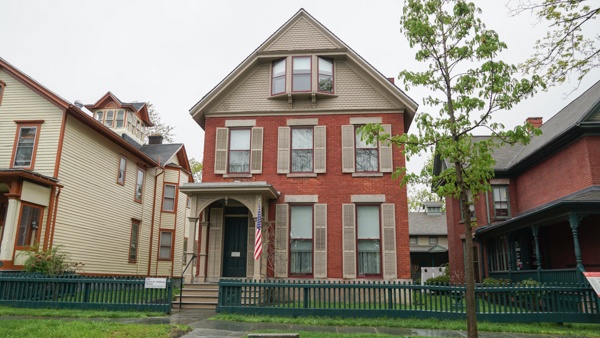 Susan B Anthony lived in Rochester for roughly forty years, and during that time became a figure for women's rights after her arrest (at her home) for voting in the 1872 election.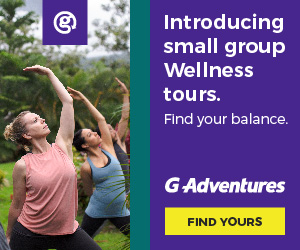 Today, the home has been beautifully restored to what it was like during Susan B Anthony's life, managed by knowledgable docents who highlight the struggles of the suffrage movement quite well (as well as other lesser-known facts, such as Susan's friendship with Frederick Douglass, also a Rochester resident, whose friendship was immortalized in a beautiful statue just a few blocks away).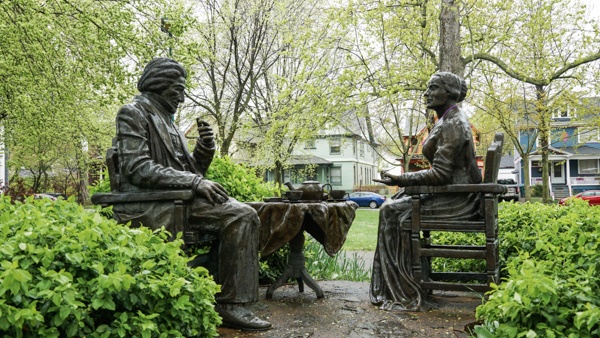 The house right next door was owned by Susan's sister and has been converted into a modest museum featuring even more history of the Anthony family, how they ended up in upstate New York, and more about the work Susan and her colleagues did to secure women's suffrage in the United States.
So many citizens in the country owe their rights to Susan B. Anthony and her fellow protestors, organizers, and speakers, and this museum does a great job highlighting all the work they did for the cause.
The Susan B Anthony House is located at 17 Madison Street in Rochester, NY.
Port Byron Old Erie Canal Heritage Park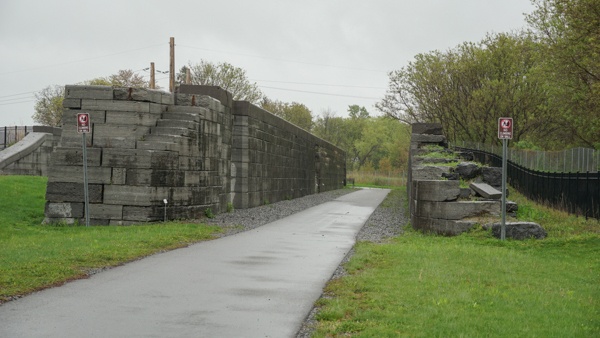 While there are many historical figures, events, and inventions from New York that shaped the future of the country, the Erie Canal is most certainly one of the most impressive. This massive canal was built in the early 1800s and ran from Albany to Buffalo and connected the Hudson River to Lake Erie.
The significance of the Erie Canal is often understated, but in short, it assisted in shipping all manner of goods west, which allowed for the midwest states to thrive and expansion to continue westward in the frontier.
Today there are a number of interesting spots dedicated to the Erie Canal all over New York, and during my explorations in upstate New York I was able to stop at one- the Port Byron Old Erie Canal Heritage Park off of I-90.
This small heritage park features ruins of the old Erie Canal, a modest museum featuring the history of the canal, and an old saloon where boat workers would drink profusely as their boats slowly passed through the nearby locks. While small, this one certainly warrants a stop on any road trip to learn more about the fascinating history of the canal!
The Erie Canal Heritage Park is located at 1575 Rooker Dr, Port Byron, NY. For those traveling east on I-90, an off-ramp is available just a few miles past the service plaza to visit this museum without getting off the road and paying a toll. For everyone else, a secondary parking lot is available from surface roads.
The Harriet Tubman House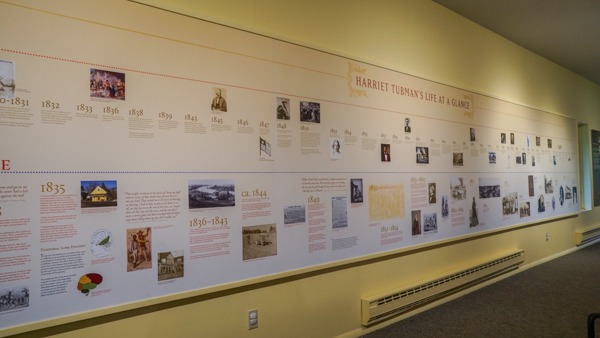 One of the things I loved the most about The Harriet Tubman House is seeing the vastness of all of the things this wonderful woman did in her life firsthand.
You know that she helped free slaves. But did you also know she spied for the North, led a contingent of men into battle, and was given military honors after she passed at the age of 90/91? Most people don't. Going further, Tubman even opened a house on her own property to care for the elderly in her later years as well!
There are so many amazing facts about Harriet Tubman highlighted at this museum, all brought to life by the charismatic and energetic docent who knows Tubman's history inside and out.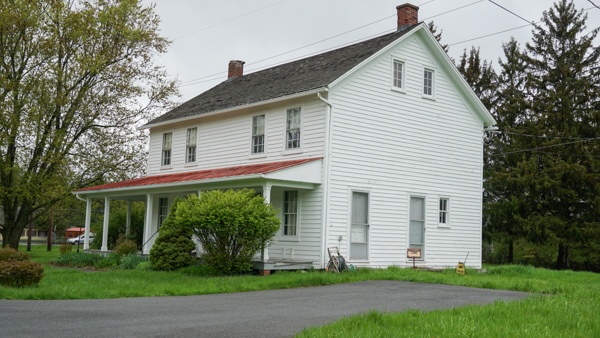 Most of a visit here takes place in the beautifully laid out museum built on-site, but a brief tour is also available in the house Tubman used to care for the elderly as well. (Tubman's home is located just steps away, but as of early 2019 was being restored and not open for tours).
In any case, a visit to this museum is a must in order to learn the full history of this truly inspiring figure.
The Harriet Tubman House is located at 180 South Street in Auburn, NY.
The Seward House Museum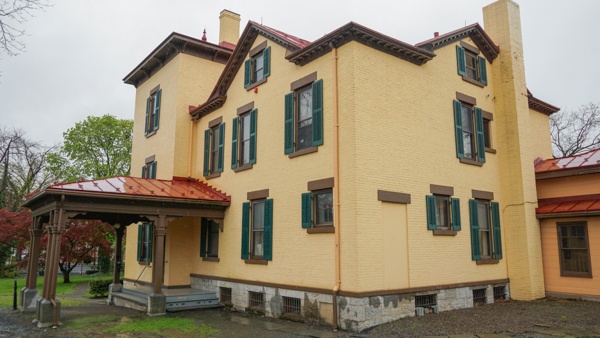 Unless you are a big history buff, the name William Henry Seward may not be well known to you.
This career politician from Auburn, NY, was once governor of New York, a US Senator, and lost the Republican Party Presidential nomination to none other than Abraham Lincoln (who he later became Secretary of State under).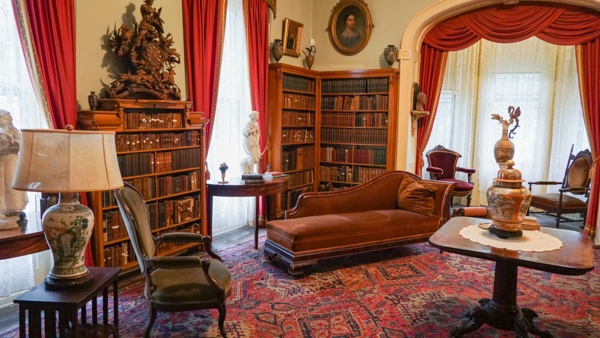 The house tour here does a wonderful job going through the life of Mr. Seward, and highlights key aspects of his legacy including his effort negotiating the Alaska Purchase in the mid 1800s, near death from an assassination plot (the same one that killed President Lincoln), and even his family's participation in the Underground Railroad (in fact, Harriet Tubman purchased land from Mr. Seward to build her residence as well).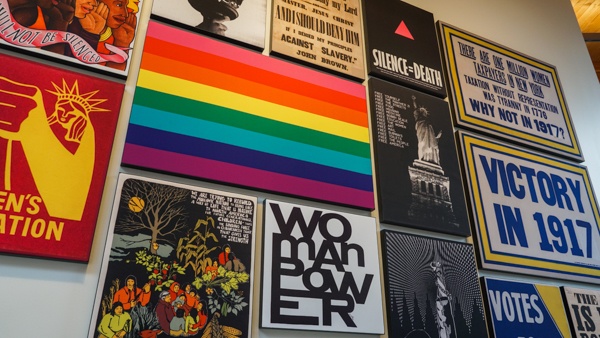 The house also sits right next door to the New York State Equal Rights Heritage Center, a beautiful building that showcases even more well-known New York residents who worked towards the betterment of rights for women, minorities, LGBTQ+, and more. Suffice it to say, when visiting the Seward House, a quick pop over to this center is a must to really tie the history of the region together.
The Seward House Museum is located at 33 South Street in Auburn, NY.
When it comes down to it, upstate New York has had a number of notable figures call the region home, and these figures have shaped the way of life for virtually everyone in the country. Some are through historic political gains and for equal rights, others are simply for how we, quite literally, view the world.
No matter how you look at it, I find it amazing that upstate New York is home to all this, and highly recommend checking these spots out on your next visit!
Looking for more museums in Rochester to check out? Take a trip to the Strong Museum of Play to become a kid again!
About Jeremy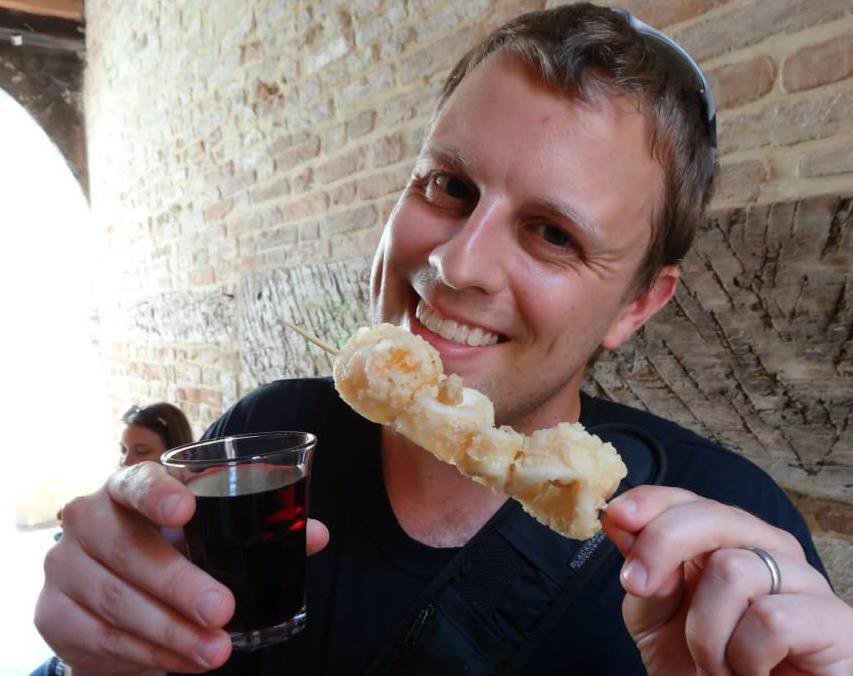 About the Author: Jeremy is a full-time travel writer based in Pittsburgh and primary author of this site. He has been to 70+ countries on five continents and seeks out new food, adventure activities, and off-the-beaten-path experiences wherever he travels.