Last Updated on by Jeremy
Disclaimers: We were hosted for this experience. Our site uses demographic data, email opt-ins, display advertising, and affiliate links. Please check out our Terms and Conditions for more information. Listed prices and attraction details may have changed since our visit and initial publication.
I was always cautious about trying wine from the Finger Lakes, as although the region is known for some very delicious wines, it is also known for many that are not. So it was with great excitement and a bit of apprehension that we took a long weekend up to New York to go wine tasting. In the end we visited about 20 vineyards, and found a few wineries that we are really excited to share with you today!
But before we get into the wine, I need to make a brief disclaimer. This list is not designed to be a complete list of the best Finger Lakes wineries- we unfortunately did not hit every single one to figure that out.
This list would be more accurately described as our favorite wineries of the 20 or so we visited, and nothing more than that. As it is a pet peeve of ours that "best of" lists end up amounting to the top vineyards the author decided to visit, we want to make the distinction early on that this post is simply that.
So if you are looking for some great vineyards that we personally enjoyed during our travels around the Finger Lakes, read on!
Dr. Konstantin Frank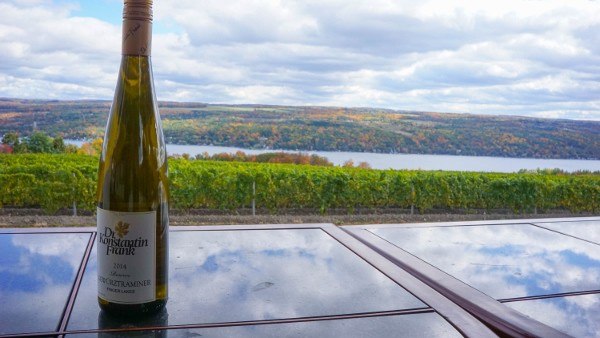 I'm often leery of the hype train when it comes to famous alcohol producers, as more often than not their products rely on the brand name to sell more bottles than on the quality of their product. In the Finger Lakes the most famous winery is most certainly Dr. Konstantin Frank, one of the originators of high-class wine in the region, and one of the most award-winning vineyards in the state.
Our visit to this particular winery on Keuka Lake almost didn't happen as we arrived to find a line out the door (thanks to many tour groups stopping here) and an uncertainty on how long we would have to wait to get in.  We decided to endure, and after about 10-15 minutes were pulled in to one of their many tasting rooms where groups of 15-20 people are poured free samples in an almost assembly line setup to pack us all in.
It sounds like the stage would be set for disaster here, as many sub-par vineyards follow this model, but Dr. Konstantin Frank is a notable exception with professionalism and order being present above all else in this tasting model.  As far as the wine is concerned, nearly all of the ten or so we tried were delicious- a rarity in the Finger Lakes, and their Gewurztraminer (one of my favorite varietals) was hands down our favorite of this type in the Finger Lakes thanks to its powerful aroma and flavor profile to match- something many other vineyards failed to deliver on.
We left Dr. Konstantin Frank with two bottles of their Reserve Gewurztraminer and one bottle of their Semi-Dry Riesling.
Heron Hill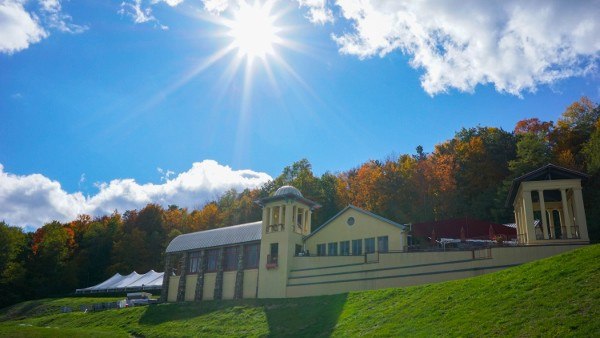 Travel and Leisure magazine picked Heron Hill winery on Keuka Lake as one of the most beautiful tasting rooms in the country, and it deserves this distinction completely.   Situated at the top of the estate, Heron Hill's tasting room features vaulted ceilings, large vertical windows, an alpine feel, and a gorgeous view of their grapes and Keuka Lake.
Of course, the beauty of the tasting room is not what won us over, it was the wine!
Heron Hill won a unique distinction from us in that it was the only winery in the Finger Lakes that had a red wine that was worth buying (and we don't mean Concord or red fruit wines, either). This one was a Cabernet Franc and had all of the characters that we look for in a good red, notably moderate tannins and a lingering flavor- something the Finger Lakes wineries have trouble achieving with any wine, let alone reds.
A second highlight from our visit to Heron Hill was our server during the tasting.  There is class, which only a few of the vineyards in the Finger Lakes have, and then there is above and beyond. This particular server asked us which wines we enjoyed, why we liked them, and instead of doing so because it was his job and he had to, did it to give us even more samples of other wines he thought we'd like.  This is a rare skill in the region and is one we didn't come to realize until after our visit as he directed us to wines we didn't elect to try in the first place, and were ones we ultimately left with bottles of.  A win for everyone!
We left Heron Hill with one bottle of Cabernet Franc, one bottle of Semi-Dry Riesling, one bottle of Unoaked Chardonnay, and one bottle of Late Harvest Vidal Blanc ice wine.
Hermann J. Wiemer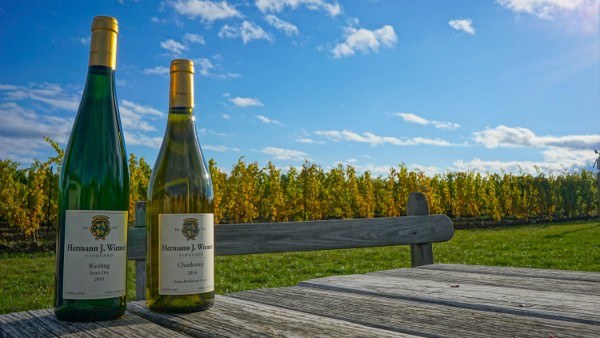 When we first heard about Hermann J. Wiemer winery, the stories were always about the Riesling.  If you are looking for getting mid-range to top-shelf Rieslings in the Finger Lakes, Hermann J. Wiemer has a long history of delivering.
Naturally, we had to go.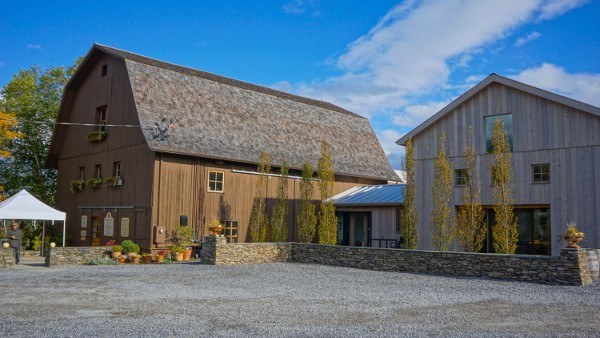 The tasting at Hermman J. Wiemer takes place in a gorgeous converted barn with stainless steel tanks in the center of the room.  A selection of five wines costs about $5 and between the two of us we were able to sample all of the wines on their menu (excluding the premium wine flights, which ranged from $8-$10 for four samples).
The reputation for this one lives up to the hype as the Rieslings were indeed the star of the show, so much so that we left with two bottles, one of Semi-Dry Riesling and one of Chardonnay.  I was thoroughly prepared to extend classifications of this one being the best Riesling that we tried during our entire visit, but there was one vineyard we visited at the end of our trip that outclassed even this regional favorite.
Boundary Breaks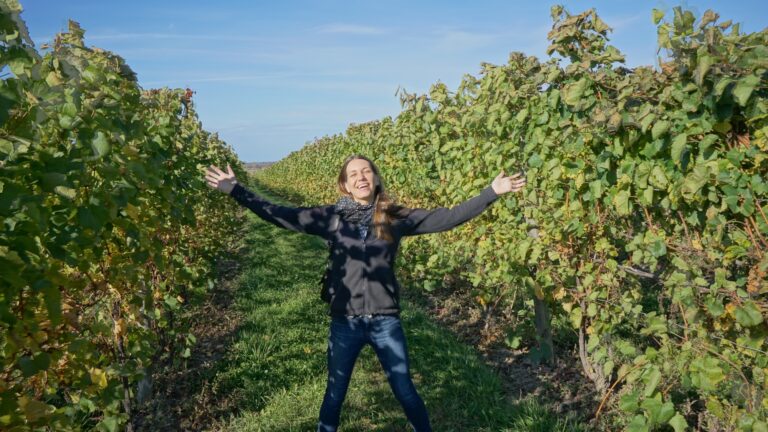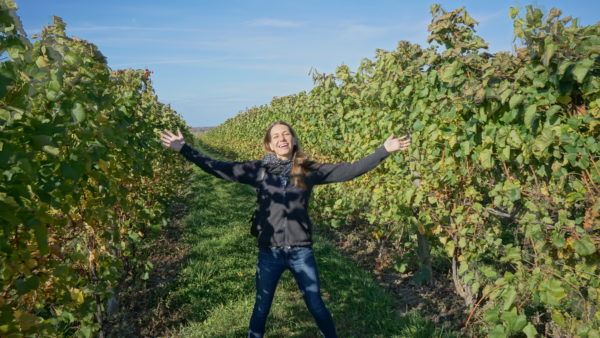 For all travel writers, there comes a time when you hit a place so incredible and so relatively unheard of that you are not sure if you should reveal it to the world. This is not because the destination or attraction isn't deserving of the attention, but is more because you want to keep that hidden gem all to yourself. When it comes to wine in the Finger Lakes, Boundary Breaks would be just that.
The reason that Boundary Breaks is so special to us comes from the fact that this vineyard is one of the newest in the region.  They just started selling wine a few years ago and don't even have a tasting room yet (although recently broke ground for the new addition coming soon).  Our tasting was arranged by appointment only in the owner's house, and during our visit we were able to sample five of the wines they produce- all Rieslings.
It didn't take long after the first sip to realize these wines were special, and through our hour-long conversation with the owner we realized how true this is.
The grapes are single clones that are allowed to fully ripen before being picked, quality is always desired over quantity (with over-producing vines being trimmed down mid-season), and the overall working motto of the vineyard appears to be that it takes a good grape to make a good wine above all others.  This shows in the final product as their Rieslings taste more like something you'd expect from a world-famous German estate rather than a vineyard in New York- a distinction that we aren't giving out lightly.  It is that good.
It is only a matter of time before Boundary Breaks surpasses every other winery featured on this list (and the many others that were not), and we are looking forward to returning many times in the future to take it all in as it happens.
We left Boundary Breaks with two bottles of their No. 110 Semi-Dry Riesling, two bottles of their Reserve Riesling, and one bottle of their Riesling Ice Wine (a $50 bottle no less).  If it weren't for the fact that we already had two cases of wine in our car, we probably would've bought a whole lot more as well.
Overall, We Missed Quite a Few Finger Lakes Wineries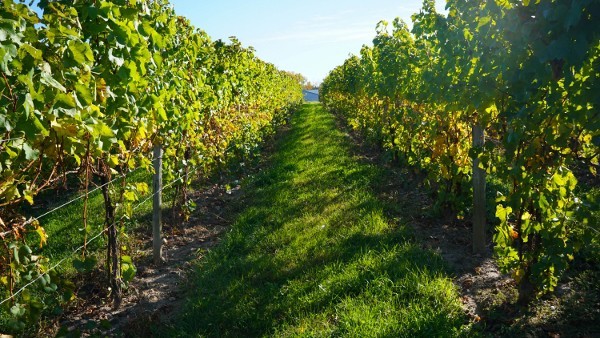 When it comes to wine in the Finger Lakes, all visitors will end up leaving saying they missed a few vineyards.  
We know this is certainly true for us, as even though we visited a few dozen vineyards during our brief extended weekend, we had several more we couldn't get to but wanted to.  
Luckily, our visit to the Finger Lakes inspired us and piqued our interest in New York wines, and we look forward to expanding our favorites list throughout many visits in the future!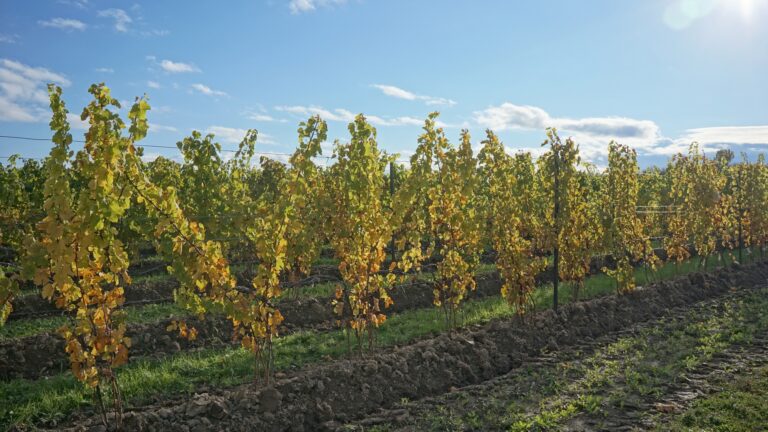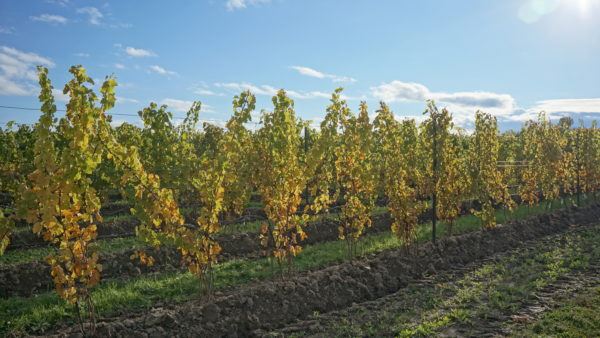 We'd like to thank the Steuben County CVB for hosting us during our visit to the Finger Lakes.  As always, all opinions are our own.
Looking for a place to stay in the Finger Lakes? Check out Watkins Glen Harbor Hotel– a comfortable hotel with a great location on Seneca Lake!
For more articles from the Finger Lakes, check out our reviews on the Corning Museum of Glass, museums in Rochester (and nearby), or the other unique Finger Lakes museums!
Looking to book your next trip? Check out the following services we use!
Read More from the USA
Read More from North America
Check Out Our Latest Posts
About Jeremy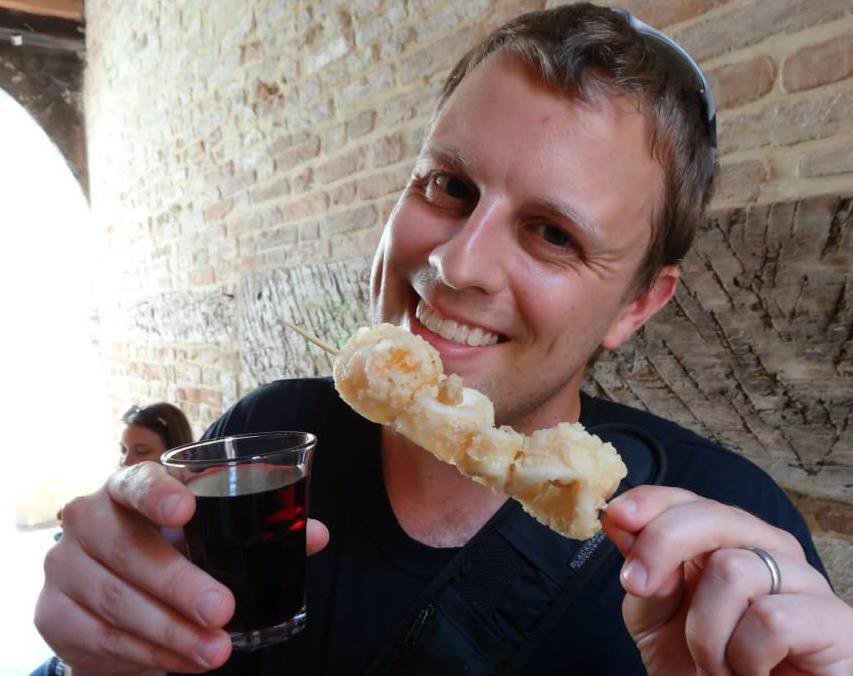 About the Author: Jeremy is a full-time travel writer based in Pittsburgh and primary author of this site. He has been to 70+ countries on five continents and seeks out new food, adventure activities, and off-the-beaten-path experiences wherever he travels.