Last Updated on March 11, 2021 by Jeremy
Disclaimers: Our site uses demographic data, email opt-ins, display advertising, and affiliate links. Please check out our Terms and Conditions for more information. Listed prices and attraction details may have changed since our visit and initial publication.
Alaska is the largest state in the USA and is roughly 2 1/2 times larger than the second largest state, Texas.
With it size comes a vast area for visitors to explore, and over the years two parts of the state have become the most frequently visited- southeastern Alaska (explored via a cruise) and central Alaska in Denali National Park (explored via packaged tours or DIY).
We recently visited both on a combination trip, and while we were there a thought occurred to us: not everyone can make it on both a cruise and to Denali.
After thinking about it for quite some time and experiencing both parts of the state on our journey, we realized that if we were poised to only do one of the two major trips we would have had a hard time picking one over the other.
In this guide, we want to highlight the differences between the two in case you find yourself in the position of only being able to do one!
The Pros and Cons of an Alaskan Cruise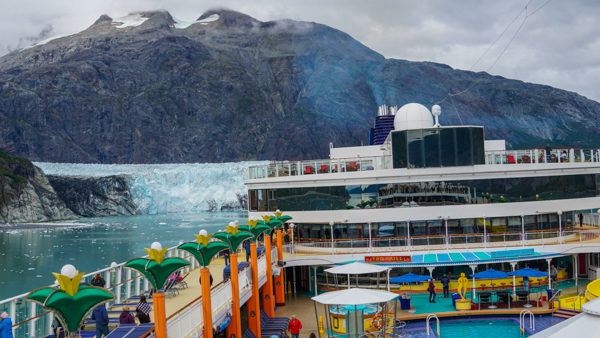 An Alaskan cruise is the perfect way to see several of the small towns and cities in the southeastern part of the state (generally the narrow slice of land closest to the lower 48).
The reason for this is more for convenience than anything else as, while ferries do exist connecting popular ports together, doing things on your own can take a fair bit of time. If you throw in the fact that cruises have easy access to harder to reach spots like Glacier Bay and Hubbard Glacier, you can quickly understand why a cruise becomes something to consider regardless of if it aligns with your normal travel style.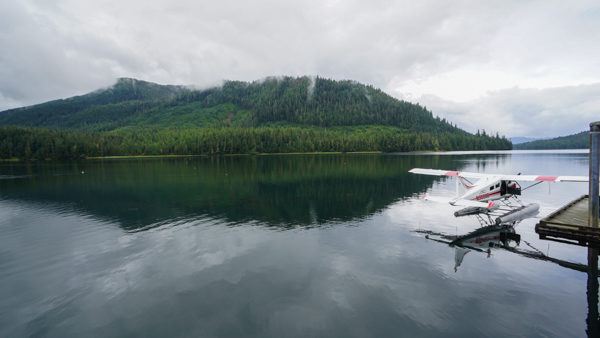 As cruises tend to only hit southeast Alaska, it is worth noting that the ports here are within the Tongass National Forest (a rain forest) which experiences some seriously wet and oftentimes foggy weather (Ketchikan, for example, gets well over 10 feet of rain a year)- so visitors will need to plan accordingly when it comes to their Alaska packing list. In fact, it was so foggy in the morning in Ketchikan that our sea plane to Misty Fjords was more or less canceled and we had to change plans to go bear watching in a different part of the park (an upgrade, really).
The big must-see excursions at these ports include visiting the Mendenhall glacier and whale watching in Juneau, taking a sea plane to go bear viewing in Ketchikan, and riding the White Pass train in Skagway (with bike tour add-on) to name a few.
Although keeping the weather in mind, it is not unheard of for sea planes and helicopter tours to get canceled at the last second due to rain or fog, and both impacting how much you can see of vistas- that is simply life in the rain forest.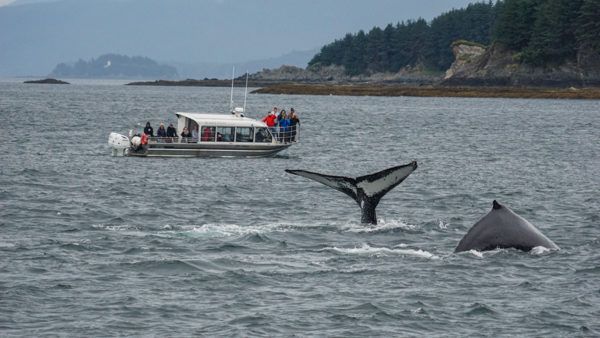 On the plus side, when you do get out on these tours odds are good you'll see whales, bears, and bald eagles in fairly decent quantities, and these outings are likely your best opportunities for spotting these in Alaska (at least when compared to Denali). So if spotting these animals is on your Alaska bucket list, picking an appropriate excursion in a cruise port will greatly increase your chances!
Now, cruises have a few downsides that are worth talking about as well, most notably around schedule and price.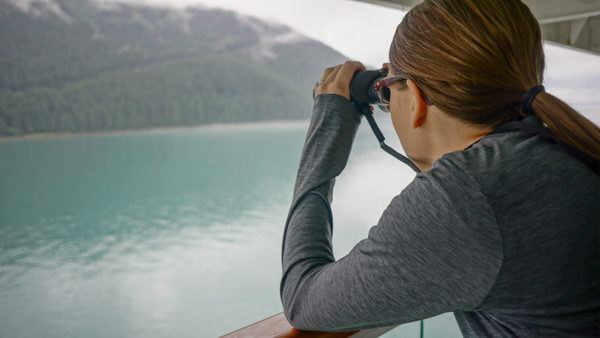 As mentioned above, cruises have the perk of condensing a rather large journey from Seattle/Vancouver up to Seward (or back) in a one week period where doing it on your own would take substantially longer. Here, the flip side is also true- taking a cruise provides a limited time at each port with up to three at sea days (one or two of which have a few hours at famous Alaska glaciers to break things up and will likely be one of the highlights of your cruise).
This was a non-issue for us even though we would've liked to have more time in each port as we truly packed it in each and every day. But we know this is not the case for everyone and is why we are mentioning it as a side thought.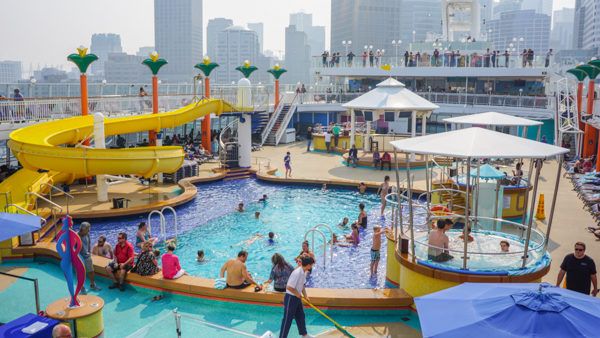 The second downside to Alaskan cruising is the price. Most cruises with great itineraries start at $600-$1,000 per person for inside cabins and rates rise rapidly for the more sought after ocean view and balcony rooms. We booked a mini-suite (a room only a small bit larger than a standard balcony) as we were splitting it with my (Jeremy's) mom with a 3rd guest sail free promotion, and the total price tag for the room on the Norwegian Jewel was $5,000!
Even though we split it evenly and only paid 2/3 of that, we have to say one word- Ouch.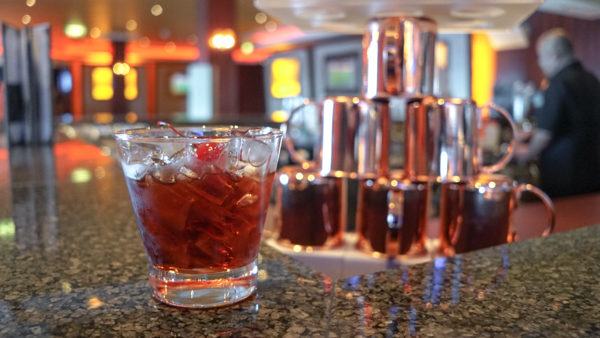 Throw on excursions, tips, and any on-board expenses and a comfortable Alaskan cruise for two can easily break $6,000 for just a week. Even if you were to try and scrape by with an inside room and cheap excursions (which we do not recommend- a balcony and premium excursions really are a must here), you'll be hard pressed to do it all for less than $3,000 for two in the best of cases- and that is before airfare and pre/post accommodations!
Alaskan cruises are simply not budget friendly, even if you try and go bare bones.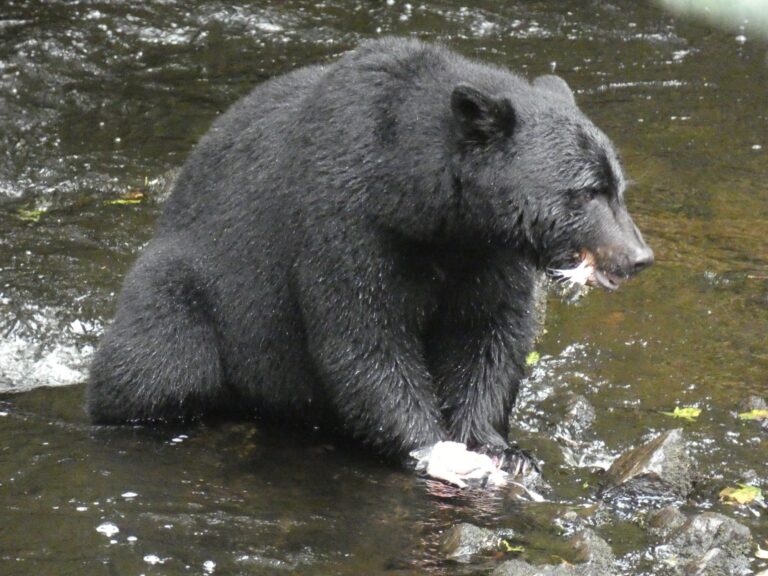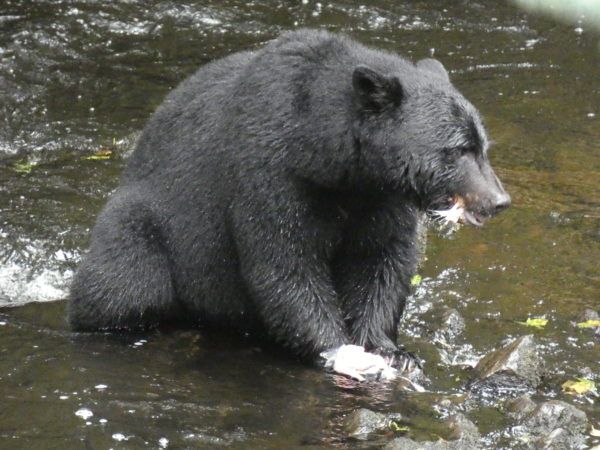 But now we must shift a bit and talk about your alternative- a trip through Denali!
The Pros and Cons of Touring Denali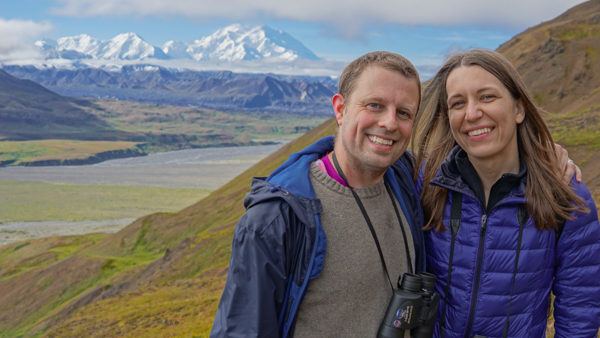 If getting into the great outdoors is a must for you, a land based tour in Denali is for you.
Denali is located about four hours north of Anchorage and two hour south of Fairbanks, and is comprised of six million acres (an area roughly the size of the state of Vermont). To say that the park is huge and far away from anything is an understatement, and you really have to visit to get an appreciation for its scale.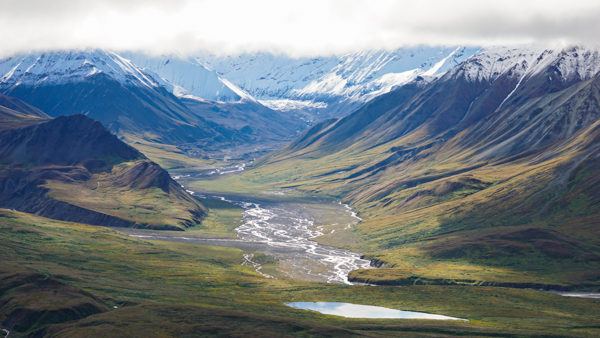 As the park is a designated wilderness area, it is undeveloped on purpose. Hikers are free to roam wherever they please and there is no development or obstructions once you get outside the main road (only a few small trails exist near the visitor centers and that is it). Those who want to hike in the back country can get permits to stay in designated zones and must camp at least one mile off the main road to ensure that no tents are visible from the road at all. With a park this large that is easy to achieve- it is that large.
It is worth noting, however, that the aforementioned road has a public portion that goes only 15 miles into the park. To venture further you must purchase a bus ticket or narrated tour to go deeper, which is an absolute must.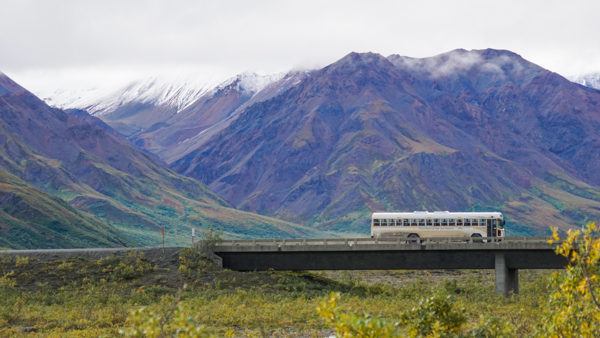 A bus ticket to Eielson Visitor Center (where we went- mile marker 65) was roughly $50 and going to the end of the line at Kantishna was $70 in 2018. To take a narrated tour, where the driver goes into significantly more detail about the park and what you can see, and the prices jump to $146 and $218 respectively.
In normal circumstances we would opt for the longest, craziest day out; however, we avoided the narrated tours in this respect as you had no opportunity to get out and hike (you have to return on the bus you set out with where as on the regular buses you can hop on and hop off on your return) and we skipped out on Kantishna as a 12 hour day, that starts at 6am, on a bus you can't get off other than bathroom breaks and lunch is just not appealing to us.
We even got a bonus to have a chatty driver on the way out and got a narrated-esque experience for less! (Our driver on the way back was pretty terrible in comparison, however.)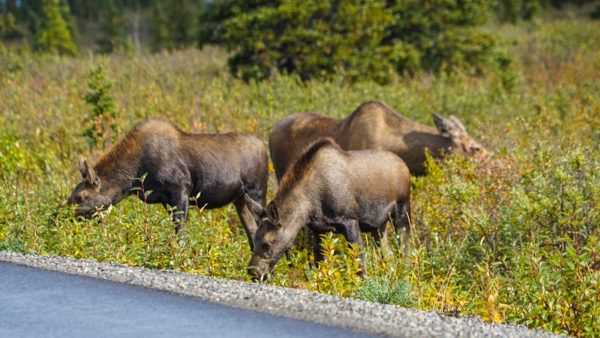 So, what can you see? Well, when you get inside Denali you can expect stunning vistas, a chance at seeing the mountain itself (roughly 30% see it as it is often obstructed due to weather- we saw it on two separate days), and animal spotting. With regards to the latter, moose, caribou, brown bear, golden eagles, and an occasional wolf are all potential animals that can be spotted.
We learned that bald eagles are not common in the park, and salmon and other fish do not spawn in the glacier waters there as well (bears tend to go for berries and smaller prey). So if you are looking for action scenes beyond occasional sightings in passing, doing a tour closer to Anchorage or a specifically designed excursion at a cruise port may be a better choice based on our experience.
Likewise, Denali is significantly inland and a park only trip would not have any sightings of water based animals as well.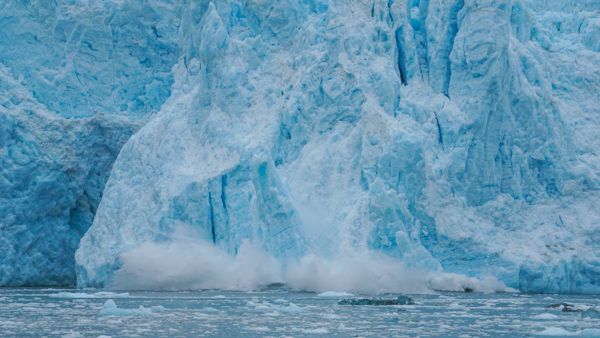 As a result, we recommend those who go Denali make a detour down to Seward to do the six hour Kenai Fjord tour. This particular tour visits glaciers (which had some fairly extreme calving during our visit) and has the potential to see a ton of aquatic wildlife as well. We saw several bald eagles, a bear, puffins, seals, sea otters, and more- the only thing we missed was a whale (which we were told we were just a bit too late in the season to see due to visiting at the end of August)!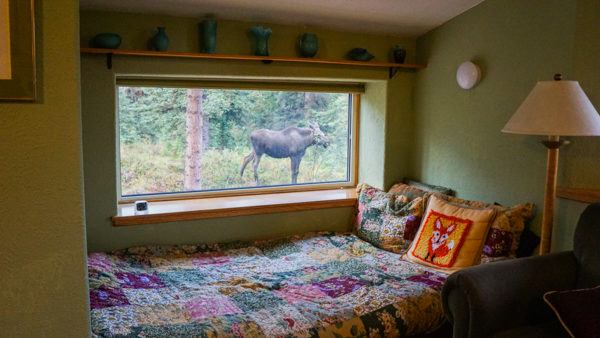 When it comes to price, visiting Denali is a fair bit cheaper than its cruise counterpart for a week long trip. All-in staying near Denali (plus perhaps a day or two in Anchorage, Seward, or even Fairbanks), renting a car, a bus pass for two out to Eielson, the Kenai Fjords tour, gas, and food will cost $3,000-$4,000 depending on the level of accommodation you pick and how often you go out to eat. If you wish to take the train ride up or back from Anchorage, add on a bit more as well (we skipped this as we were feeling a bit broke by the end of the trip).
For those who wish to go bare bones, you could easily get by without a car and book your accommodation at a lodge that has a shuttle to the visitor's center in Denali to head into the park. However, we also found ourselves driving the public road 15 miles out into the park every day for our own mini wildlife spottings where we saw a number of moose and caribou on our own.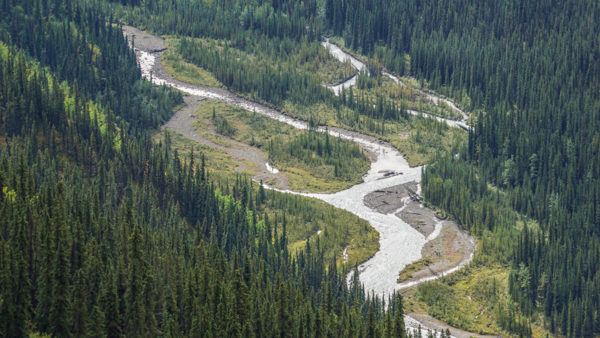 While you can easily knock off close to $1,000 from this cost by getting rid of a car, staying in cheaper accommodations, and roughing it, unless you are planning on camping exclusively in Denali you will be missing out on a fair bit of what the region has to offer by skimping.
Can you do this one for much cheaper? Certainly, but when it comes to comparing an excursion out into Denali to a cruise, there is no contest. Denali is cheaper, if only by just a little bit.
What if You Can Only Do One?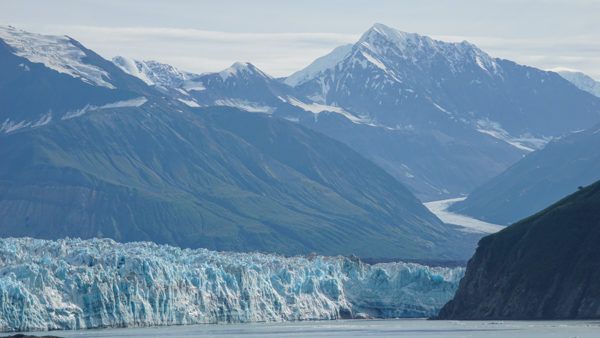 When it comes down to it, picking between an Alaska cruise or visiting Denali is almost impossible, which is precisely why we decided to do both.
For a deep dive into nature with animal sightings as a second thought, a visit to Denali may be a better (and more cost effective) choice.
If you have your heart set on a specific activity or wildlife sighting (such as whales, bears, etc) then taking a cruise and an appropriate excursion will significantly increase your chances of meeting your goals.
In nature, nothing is guaranteed- we cannot stress this enough. And likewise some animals like moose and caribou are only found in Denali and bald eagles are most often found Anchorage southward. But all things being equal we had better animal viewing experiences from tours at the cruise ports versus simply getting lucky at the park.
Will the same be true for you? It is hard to say.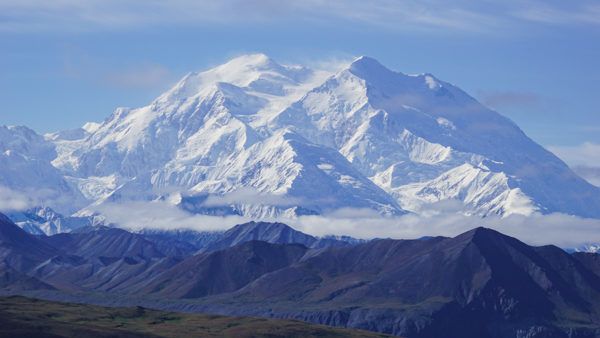 Personally, these two spots are so different that the best thing we can say is that they are independent trips on their own right, so we are simply comparing apples and oranges in this guide. As soon as we left our cruise and made our way north to Denali it felt like we were in a distinctly new region, with new things to do, see, and even eat. We called it part two of our trip, and it was really a night and day difference where the only common ground was that everything was stunning.
Our hope is that by highlighting what you can expect from both an Alaskan cruise and Denali that if you are in a position where you can only pick one you may have a bit more clarity in making the best decision for your time and budget.
No matter what you pick, however, we are sure you'll have a fantastic journey and will be planning a return trip to Alaska before your current one ends. We were the same way and we did both options!
Alaska has that effect on people, and it'll likely have it on you too.
About Jeremy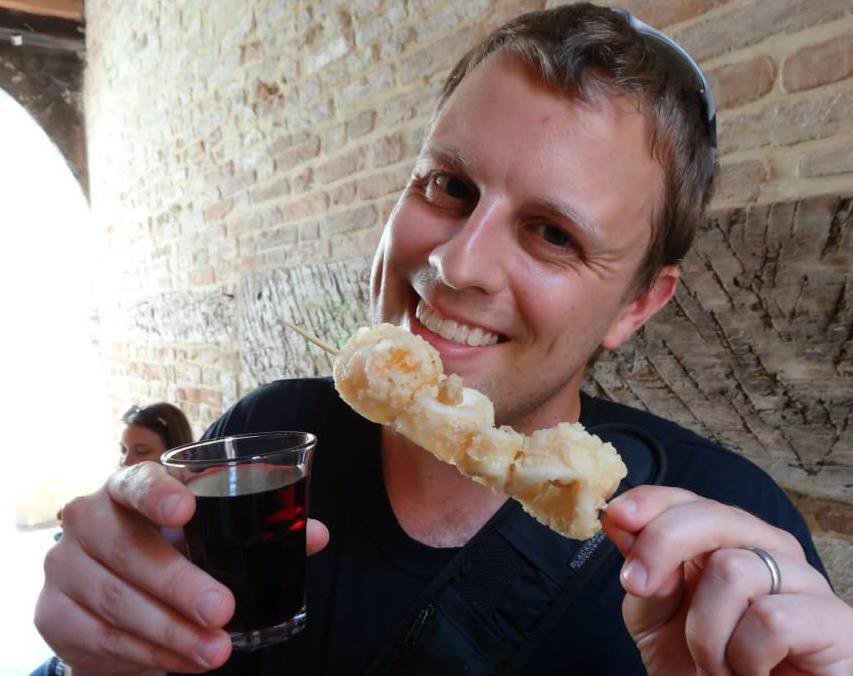 About the Author: Jeremy is a full-time travel writer based in Pittsburgh and primary author of this site. He has been to 70+ countries on five continents and seeks out new food, adventure activities, and off-the-beaten-path experiences wherever he travels.