Published by Jeremy. Last Updated on July 11, 2019.
Disclaimers: Our site uses demographic data, email opt-ins, display advertising, and affiliate links. Please check out our Terms and Conditions for more information. Listed prices and attraction details may have changed since our visit and initial publication.
Out of all of the tours we took in Alaska, one stood out as being leaps and bounds better than the rest- and it wasn't on our Alaska cruise or Denali!
Our favorite experience in Alaska was none other than the Kenai Fjord Tour that departed from Seward (a frequent embarking/disembarking port in Alaska about 2 1/2 hours south of Anchorage).
In this one, we wanted to share more about why that is.
Everything We Saw on the Kenai Fjords Tour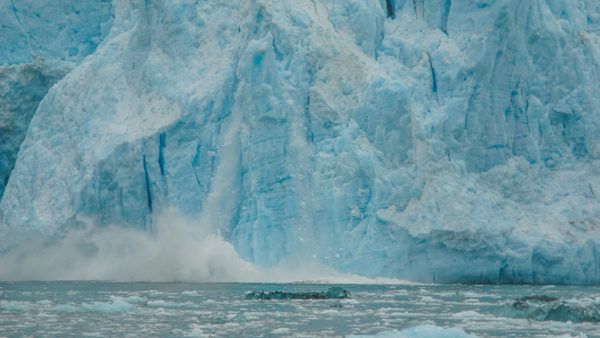 There is one reason and one reason only why we think the Kenai Fjords tour at Kenai Fjords National Park was the best excursion we took in Alaska, and that is because we saw almost everything we hoped for in one six-hour tour.
Glaciers? You bet. Our ultimate destination in the fjords was to a few stunning Alaska glaciers, and while there we got to witness some rather epic calving events (later our guide said it was the best he had witnessed so far that season).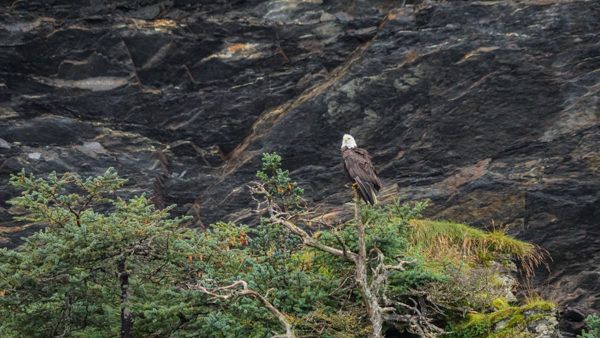 Land-based animals? Naturally. The Kenai Fjords tour got us close enough to see bears, bald eagles, and a puffin colony- the only time we saw puffins on our entire trip!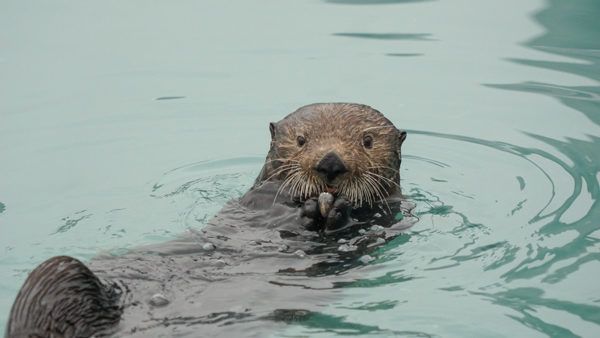 Water-based animals? You got it. We saw sea otters from the pier in Seward and a sea lion colony (plus many more laying out on the ice near the glaciers). Some visitors on this tour are also lucky enough to spot whales, but we did not (thankfully we went whale watching in Juneau so we saw them earlier in our trip).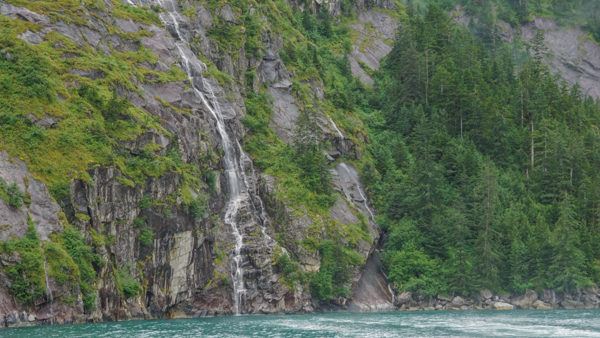 Gorgeous nature? Aside from the mountains of ice, the area around the Kenai Fjords is home to spectacular natural rock formations, many waterfalls, and so much more natural beauty to see as well.
Suffice it to say, this one offers a wonderful cross-section of all the great things to see in Alaska, and those who are visiting would do well to take this one (and be sure to have an extra camera battery as well- I took so many photos that mine died!).
It is a long day, and a long day in a rocking boat at that (the sea was fairly rough on our outing such that a few guests were getting seasick). But no experience in Alaska was as magical as exploring the fjords on this six-hour tour.
A Special Must for Those Not on a Cruise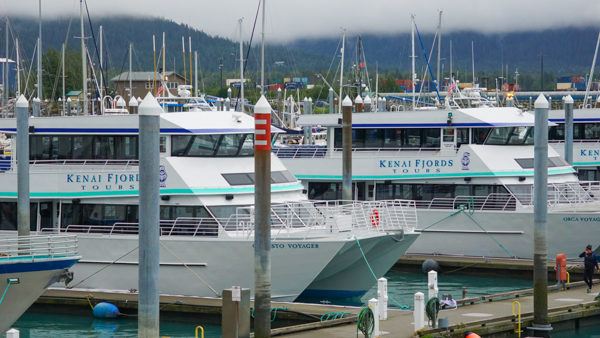 Normally I would share more about what you can expect from the tour, but I really don't want to do that here. It is six hours, on a boat, with wonderful guides, seeing all of the great animals and wildlife noted above. Aside from that, I really don't think there is much else to say other than continuing with the superlatives about how stunning the national park is.
Instead, I wanted to make a special caveat for those who are visiting Alaska only on land (so, no Alaskan cruise). You are the ones who should especially consider taking the Kenai Fjord Tour.
While it is a bit of a drive to get to Seward from Anchorage (about 2 1/2 hours by car and 4 1/2 hours by train), we think this is the perfect water-based option that offers many of the highlights of a seven-day cruise without actually taking a seven-day cruise.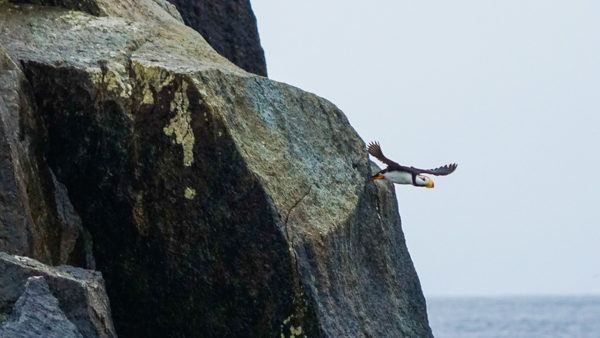 As noted above, in this six-hour outing it is entirely possible to see glaciers, waterfalls, sea otters, sea lions, bears, eagles, puffins, and, if you are really lucky, whales. These were the biggest highlights for us when taking our Alaskan cruise, so the fact that you can likely see all of them in a single outing from Seward, rather than three or four excursions at the cruise ports, makes the tour a force to be reckoned with.
For those who are visiting Alaska on land only, odds are good you may only end up seeing bears and eagles- leaving many of the aquatic sights left unseen. But from personal experience, if you do not get to enjoy this we really think you're missing out on a gorgeous side of Alaska. So don't skip out on the Kenai Fjords tour!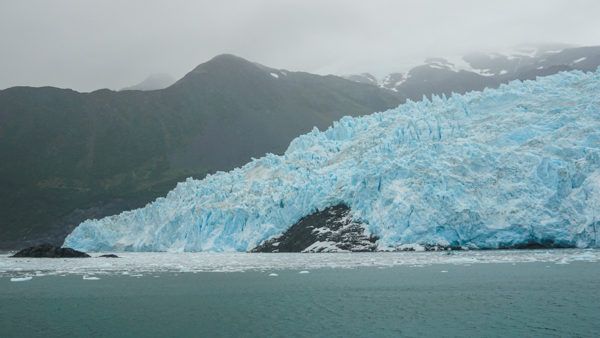 To book your Kenai Fjord Tour, click here.
About Jeremy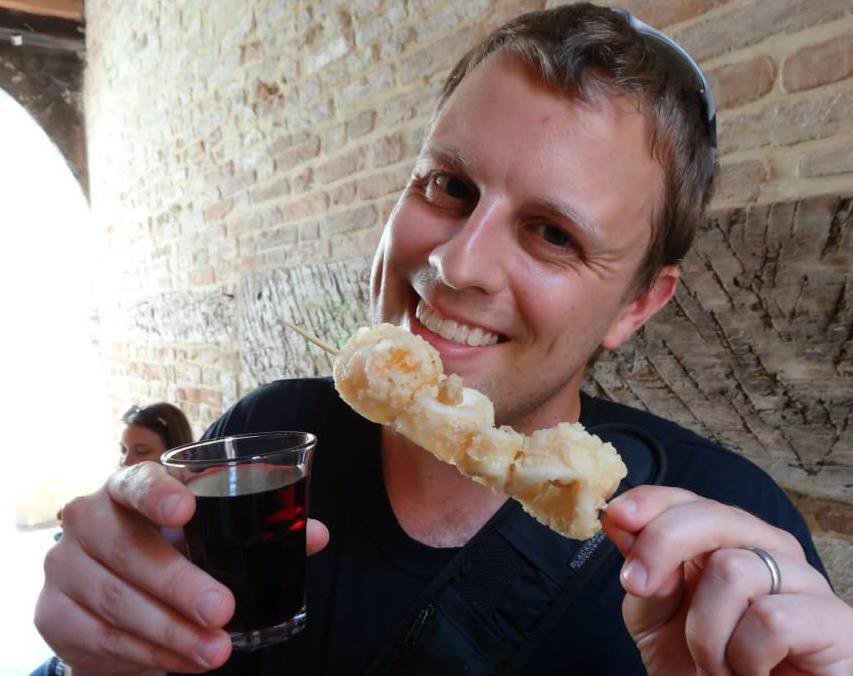 About the Author: Jeremy is a full-time travel writer based in Pittsburgh and primary author of this site. He has been to 70+ countries on five continents and seeks out new food, adventure activities, and off-the-beaten-path experiences wherever he travels.