Last Updated on July 29, 2020 by Jeremy
Disclaimers: Our site uses demographic data, email opt-ins, display advertising, and affiliate links. Please check out our Terms and Conditions for more information. Listed prices and attraction details may have changed since our visit and initial publication.
In 2018 we hopped aboard the Norwegian Jewel for an Alaskan cruise that was many years in the making (about five by our count). We were making this trip with our families for a big adventure that included a DIY add-on to Denali National Park and spanned well over two weeks.
As with most cruises we go on, we pick our ships based on the itinerary and dates first, and then hope for the best with the on-board amenities and offerings second.
Our northbound itinerary on the Norwegian Jewel fell into this setup. We knew the ship was dated at the time of booking, and our experiences on-board confirm this, but for the right itinerary we were still more than happy with what we got.
Norwegian Jewel Mini Suites- Room 11022 and 11026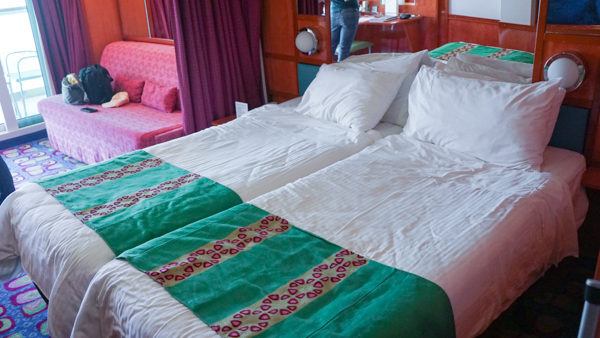 For our sailing, we opted to spring for mini-suites as we were traveling with our families and sharing a room with my (Jeremy's) mom thanks to a cruise promotion of 3rd and 4th guest sail free. We decided to take some of that savings and splurge for a slightly bigger room with a more favorable location as premium balcony rooms are prime real estate on an Alaska journey.
The first impression we had on the room itself is that it is spacious- for a cruise ship at least.
We've been on ocean view rooms and inside cabins on other cruise lines before, but we were quite impressed with the size of this one (which all things being equal, is equivalent to most smaller hotel rooms. So not that large but only in the context of most cruise rooms). The bathroom had its own full-sized shower as well as separate toilet room which is something we were more than happy to have.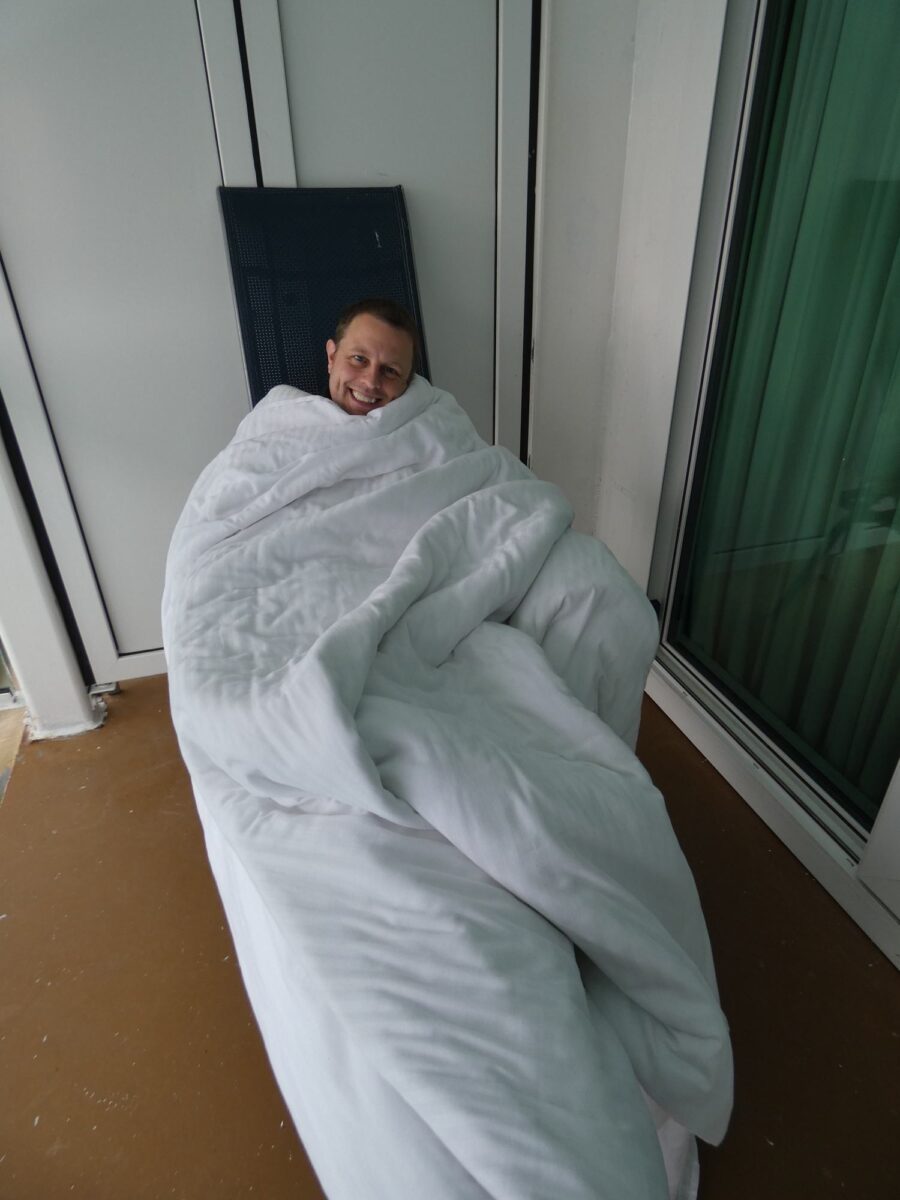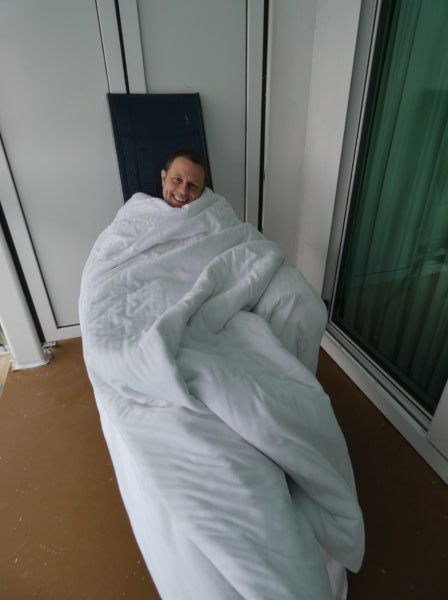 The beds were nothing to write home about, but there was ample room for the three of us with a pull out bed included as well. I can't say that four adults would do well in this limited space, but with the 3rd guest free promotion we made it work and wouldn't have wanted anything smaller (now two kids on the other hand could be a good fit).
We were in room 11026 while Angie's parents were two doors down in 11022 (separated by one full suite in between). The location was great because they were right under the library and card rooms and were fairly quiet from foot traffic, and were sufficiently far away from the elevators but close enough to the forward staircase all the same.
Overall, the rooms were fine. Not sure if $5,000 is a justifiable price tag when regular balconies or even ocean view rooms are substantially cheaper (we only splurged for the balcony because it is Alaska), but split between three with the promotion made it a bit more manageable for a little extra room.
Premium Dining Options Are a Must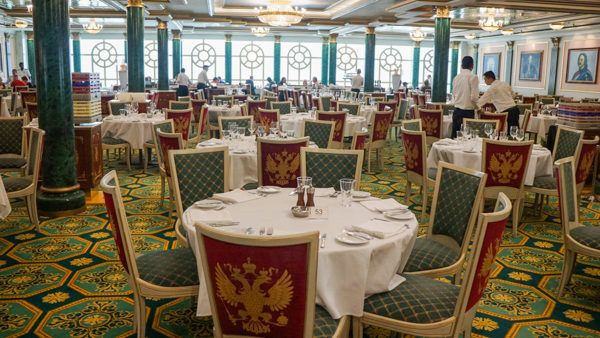 We have to admit, the free dining options on board the Norwegian Jewel were a bit disappointing.
There is the conventional buffet that offers themed dining nights and is unfortunately not large enough to cater all guests (seating was difficult to find at prime times) as well as two formal dining halls (Azura and Tsar's Palace) offering plated breakfasts and dinners with more or less the same menu as each other on any given day.
These were admittedly much better for breakfast than they were for dinner, but suffice it to say if you only ate at these or perhaps O'Sheehan's (Irish Pub) or Chin Chin (Asian) you'll likely get sick of the ambiance over the course of a week- we know we did.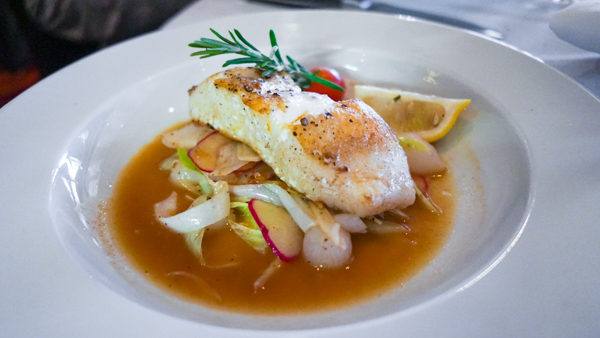 Luckily, the Norwegian Jewel has several premium dining options that offer meals a la carte and are significantly better than their free counterparts. Options here include a Brazilian steak house, a French restaurant, an Italian restaurant, sushi, and a traditional steakhouse to name a few.
We received a three restaurant package as part of our booking and made reservations as soon as we arrived on board. Restaurant reservations open about six months in advance but only book up 20% or so of the seats, so most had availability at the reservations desk as soon as we got on the ship.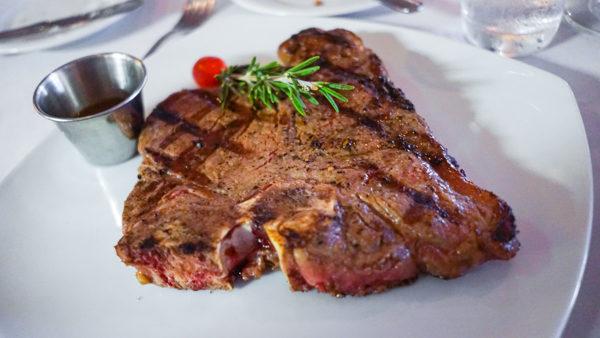 We selected the Moderno Churrascaria (Brazilian steakhouse), Le Bistro (French- our favorite) as well as Cagney's (traditional steakhouse) and were not disappointed. The restaurant package allowed for one appetizer, one soup or salad, an entree, and a dessert at the a la carte restaurants as well as waived the roughly $25 charge for the Brazilian steakhouse- a good deal for what you get but if you do not eat that many courses would be more or less the same price as purchasing an entree and perhaps an appetizer here or there on your own
These restaurants offered high quality meals with perfect execution, and are roughly on par with the kind of restaurants you would expect to find in any major city.
We can't really give them praise beyond this, as they are fairly straightforward iterations of the cuisine types, but compared to the included restaurants on the ship we left talking about these far more, and that is good enough for us.
Don't miss these.
Finding the Best Drinks On Board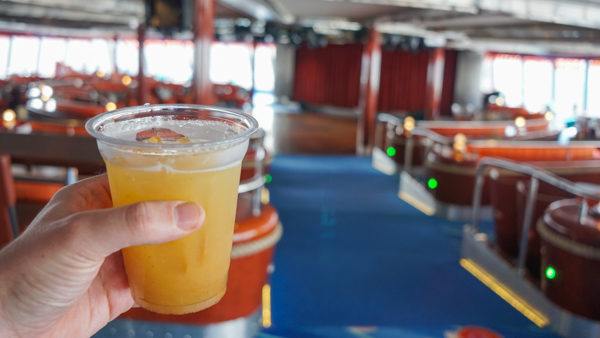 So what about drinking on board?
Overall, most every restaurant on board the ship has the same wine list and if you have the ultimate beverage package most wines are included ($15 max value). We'll say outright that we had a hard time finding any wine worth anything remotely close to asking price, but the proprietary blends made especially for Norwegian were fairly good- so we often stuck to those come dinner time.
We found that we liked two bars more than the others for their creations, mostly because they were potent and offered fairly good flavors. These bars are the Sugarcane Bar next to the Brazilian Steakhouse (try the Wiki Punch- a boozy rum punch) as well as Maltings Beer and Whiskey Bar (go for the Matador- a ginger infused whiskey cocktail).
As most of the drinks on board the ship are made in bulk, all the bartenders really do is pour them over ice (even the Manhattan equivalents- ouch), so if you are looking for spirit forward creations apart from the two mentioned here you may be better off drinking your spirits straight (and as for beer at the beer and whiskey bar, don't even bother- the list was disappointingly small).
If you are looking for other bars on the ship, we enjoyed the Spinnaker Lounge for the views and comfortable couches in the front corners (as long as you are not there during bingo or a kids event, at least). The cocktail menu here is not specialized like at the bars above and feature drinks that you can get at most of the bars on the ship. We mostly drank Painkillers here which were among the better conventional drinks offered on the ship.
Shows on Board the Norwegian Jewel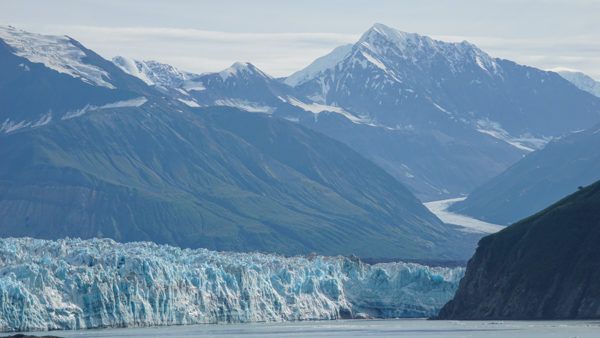 Most cruise ships follow the standard mold when it comes to shows and the Norwegian Jewel is no different.
During our sailing there were plenty of options for live music from various decades, comedy shows, game shows, and full on productions. And, as with most cruises, we did not attend any of them (but what we would've given for a more dedicated piano bar!). Instead, our show was sitting on our balcony and watching the scenery go by when we were still near ports.
For Alaska, however, the cruise ship does have a number of special productions focused on Alaska where rangers or cruise members would discuss what you'd see, the history of Alaska, or even binocular demos- all things we can really appreciate.
In fact, when you can watch glaciers and wildlife from your balcony for a good chunk of the time on board, wanting anything else in the form of entertainment other than topics on Alaska is a bit trivial. We're in it for the nature!
Go for the Itinerary First, Ship Second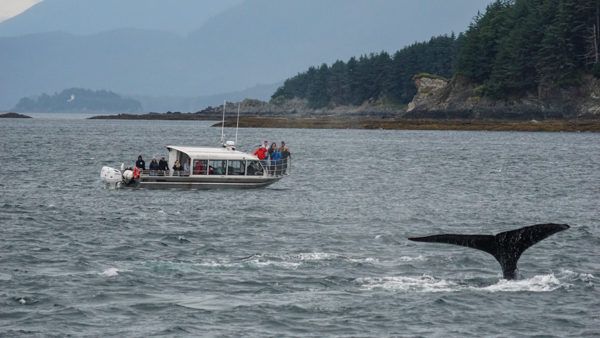 Overall, the Norwegian Jewel is an average ship with some decent amenities thrown in (namely premium restaurants and sufficient cruise perks if you book at the right time) while others are due for an upgrade.
If you are booking this ship because it is the ideal date and itinerary for your trip, do it- but go in with reserved expectations for the ship itself. If you are booking the ship for anything other than this, you may have some reasons to pause (and we will have some questions for you about priorities).
We would not have booked this ship if we had an alternative that was perhaps bigger or had a few better amenities we'd like to experience on the at sea days (after we left the glaciers, that is), but we would only be making an apples to apples comparison if the itinerary, date range, and price all lined up.
With cruising, it isn't that easy and we often take what we can get.
We wanted to do an Alaskan cruise with Glacier Bay, and had very set dates to make things work. The Norwegian Jewel was what we got. It was a fine ship and got the job done for what we set out to do, but at the end of the day we are itinerary focused above all others.
We got the itinerary we wanted, had a wonderful time in the process, and in the end that is truly all that matters.
To book your next cruise, find a deal by clicking here!
About Jeremy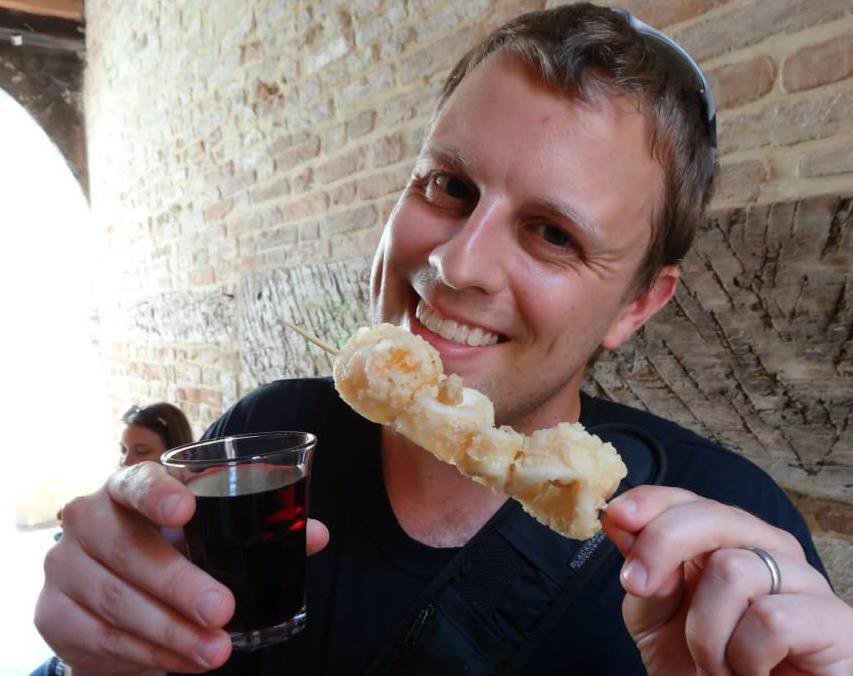 About the Author: Jeremy is a full-time travel writer based in Pittsburgh and primary author of this site. He has been to 70+ countries on five continents and seeks out new food, adventure activities, and off-the-beaten-path experiences wherever he travels.