Last Updated on July 29, 2020 by Jeremy
Disclaimers: Our site uses demographic data, email opt-ins, display advertising, and affiliate links. Please check out our Terms and Conditions for more information. Listed prices and attraction details may have changed since our visit and initial publication.
Almost anyone who has booked a cruise has been there- you research various different cruise lines and itineraries and in an effort to try and get your attention you are offered a promotion for a free perk.
There are a number of cruise perks out there ranging from on-board or excursion credit, to extra guests sail free, or even the coveted open bar package, and all are used for one particular reason- to get you make that booking today.
We recently sailed on the Norwegian Jewel where we received many promotions as part of our booking on Black Friday, and in this one we want to break down our thoughts on whether they (and others) are worth it when booking your next cruise!
3rd and 4th Guest Sail Free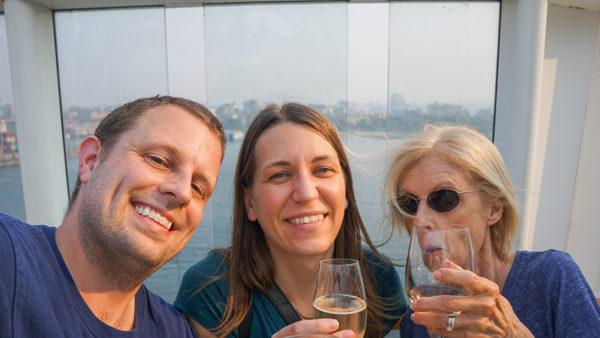 This promotion is pretty self-explanatory. In normal cases cruises are priced per person based on the room, and those who are traveling with larger groups (namely families) will end up paying a higher price for a room than those who are traveling as a duo or couple.
This promotion is a popular one for cruise ships to help the costs go down by making the 3rd and 4th guest be free on the bill (with excursions, tips, and other incidentals being extra).
As we were traveling with our family on the cruise, we used this promotion to do two things:
We decided to bunk with my (Jeremy's) mom in order to reduce everyone's costs, as she would've had to pay as much for an inside cabin as we did per person for a balcony.
We pushed some of those cost savings into upgrading into a mini-suite to give us more room than a conventional balcony.
All things being equal, this is one of the best perks out there for families as the cost savings can be quite large on the order of hundreds if not thousands of dollars. We threw a good chunk of that back at the cruise line to get a better room, but still felt like it was a great value overall.
Excursion Credit Per Port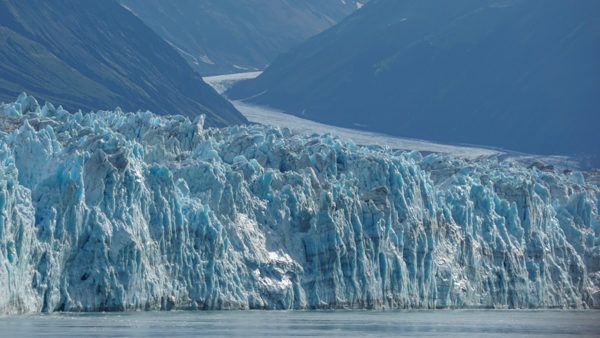 Another popular discount is excursion credit which is applied per stateroom, per port day. Our promotion on Norwegian Jewel was $50 per room per port day, and with three port days totaled out at a max savings of $150 per room.
This perk is fine on the surface and certainly got us excited at the time of booking; however, we almost exclusively book our excursions through 3rd parties which are much cheaper than cruise prices- even when factoring the discount.
Our parents used the credit for one excursion booking (the White Pass Train in Skagway), but if I am being honest booking on your own would have been more or less similar price as well. So this one is really only great if you are dead set on booking through the cruise ship for security reasons. But as 3rd party excursion bookers, we lost out here.
Ultimate Beverage Packages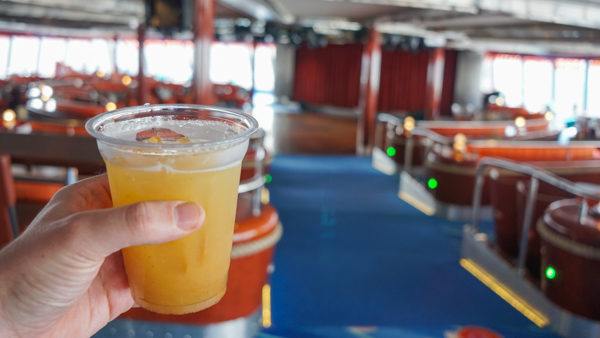 The ultimate beverage packages are another great option that is available in special bookings, and essentially allows you free reign of the ship's bars, and is in many cases also inclusive of tip!
This one normally runs upwards of $70+ per person, per day and ends up being a $1,000 value on the surface for couples who would otherwise make the purchase.
We will admit that even though we drank our way through the ships $10-$15 drinks (rather heavily, actually), we did not come anywhere close to the difference of what the drink package would've been in buying outright.
Here, the best way to determine value is based on how much you drink regularly. One $10 drink a night for a week comes out to $70 in savings if you receive this perk. If you do two, $140. Three, $210. We probably saved an average of $350 or so a person from having this package; however, had we not had it we probably would've only spent $30 or $40 overall, so it is a bit relative.
One thing we know for certain is that if you like to drink while sailing on a cruise, grabbing this one as a free perk is an amazing option.
Premium Dining Packages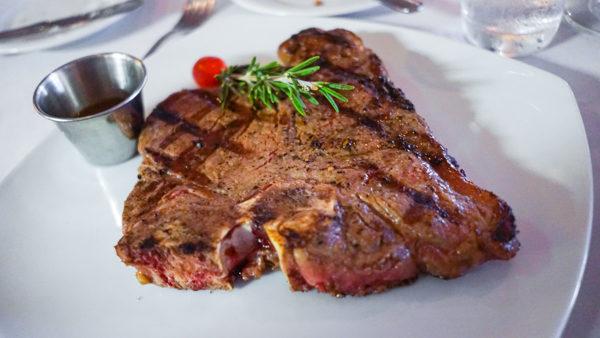 We were also able to get three premium dining meals included as part of our perk, and covers the reservation-only restaurants on the ship.
For plated restaurants we were able to order an appetizer, soup or salad, an entree, and dessert with the package and the flat rate spots were covered as well.
This one saved about $90 per person including gratuity when compared to buying the package directly. Had we gone to the restaurants and purchased a la carte, odds are good we would've spent about $100-$125 when it was all said and done- a modest savings no matter how you look at it (unless you're a vegetarian and tend to eat cheaper meals at restaurants).
We think this one was great not from a cost angle but rather due to the fact that premium restaurants are simply better quality. We were not particularly fond of the food on the Norwegian Jewel but the premium dining options were leaps and bounds better and ended up being quite memorable meals.
As such, we really enjoyed this perk and highly recommend it as an option for those who like to eat well (even if it isn't really a huge cost savings overall).
Free Wifi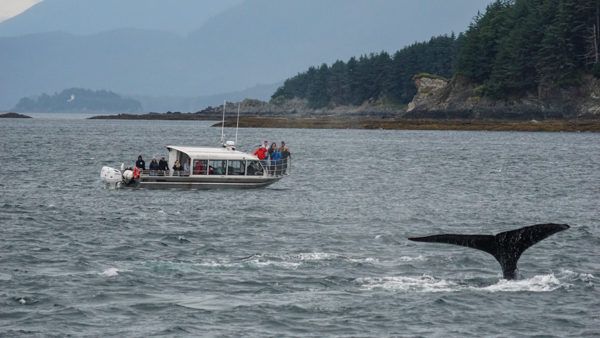 We were also fortunate to be given 250 minutes of free WiFi to use as we please on the ship, and were pleasantly surprised with how fast it was considering our remote locations at times.
WiFi is not an essential perk, and we would not have needed it in any case during our travels (even when considering that we run a business online). However, with rates for similar packages being $75-$200, it ends up being a decent value.
But all things being equal, we're not booking our cruise because of this one.
Stateroom Upgrade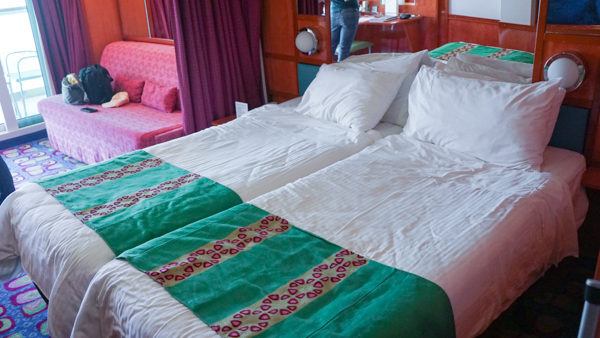 Moving on into the territory of perks that we did not receive is the conventional stateroom upgrade. This one lets you upgrade your stateroom one category for a more comfortable experience.
While this one does end up saving a few hundred dollars or more, in our research we've found that there are several categories of stateroom on any given ship with any given room style (ocean view, balcony, etc).
A stateroom upgrade from a balcony room may not necessarily put you into a mini-suite category, but rather will simply get you a better room within your category such as on a more popular deck or section of the ship.
We would take this one if it is offered, but I would caution against getting your hopes up unless you are fortunate to get a clear upgrade from one true style of room to another.
Gratuities Included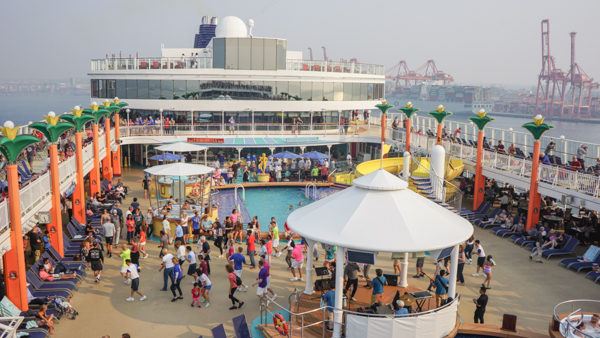 We did not get a gratuities included perk with our package, but these are often available and waive the $14+ per person, per day charge for tips.
As this ends up being close to $200 for two after a week-long cruise, the gratuities included perk ends up being a valuable one as it is a fee you will pay that simply gets written off at the end.
Whereas other perks above may save you money on things you may purchase, this is guaranteed savings outright that we can certainly appreciate.
We will be the first to admit that gratuities included is probably the least attractive perk in terms of the benefit (we like free drinks, premium meals, and the like to help enhance our vacation), but if you are looking at things purely on a dollars and cents level then this one should not be ignored.
On-Board Credit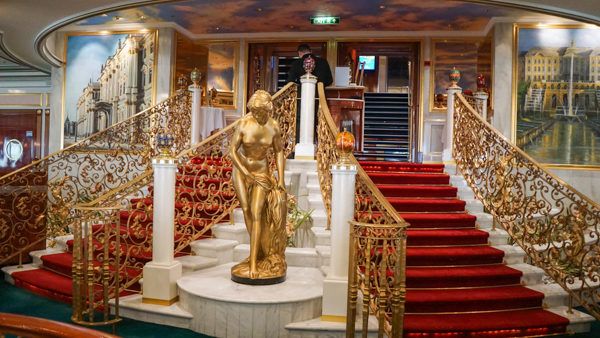 A final perk we've seen often when looking at cruises is on-board credit. This is exactly like the excursion credit but is used for all on-board purchases such as at the bar, premium restaurants, or spa.
We've seen perks for this range anywhere from a few hundred dollars to $500 or more, and is a suitable alternative for those who don't get dedicated packages like the open bar or premium dining options.
Had we received $500 we could've just as easily blown through that at the bar or at the restaurants and been fine; however, there is something about the 100% free options we mentioned above over this credit as it is an enticement to get you to spend more.
$500 is great, but you're still on the hook for everything after so those who receive this freebie have to keep a keen record of their purchases to ensure they do not receive a big bill at the end of their cruise!
So Which Perks Are Truly The Best?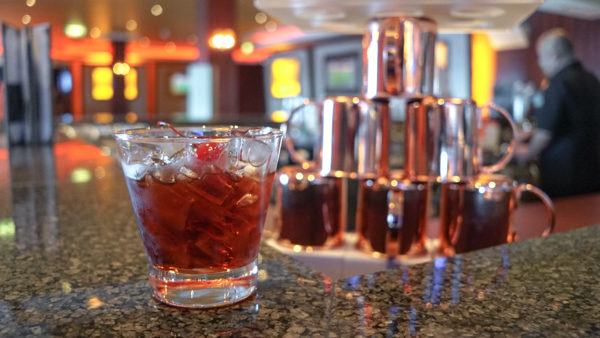 When it comes down to it, we think the third and fourth guest sail free promotion is the best value for those who are sailing as a group. The per person cost in a room can be several hundred or even thousands of dollars, so this promotion is a huge cost savings for those who are a match.
In terms of promotions that are practical for everyone, gratuities come next in our minds. The overall value may be a bit lower than other perks on a dollar for dollar basis; however, everyone pays gratuities whether you like it or not and this is guaranteed savings no matter how you look at it.
The rest, especially premium dining and open bar, are what you make of it. There are limitations to these (max order quantities, $15 drink prices, and only being available to guests one and two in a room on our ship), but if they are things you would likely have spent some money on anyway they are good options to enhance your trip in lieu of spending more. You may come away with some cost savings overall, but these are great simply for a better experience.
We would recommend avoiding free WiFi, a stateroom upgrade (unless its to a legitimately new category), and excursion credit as these are basic perks, not as great as they sound, and can potentially get you to end up spending more money in the long run. Your specific case may dictate whether these are of value to you, but we would recommend waiting on better perks or selecting alternatives if you have the option.
Overall, cruise lines have been offering a number of promotions in recent years to try and get you to make the leap and book, and not all of the perks are created equal. Only you can say what will be a value in your trip, but it is important to know that some perks are true cost savings, others provide a better experience, and others may perhaps simply be disguised to get you to spend more than you really should.
Know this, and you'll have a better appreciation of how to filter through deals when booking your next cruise!
About Jeremy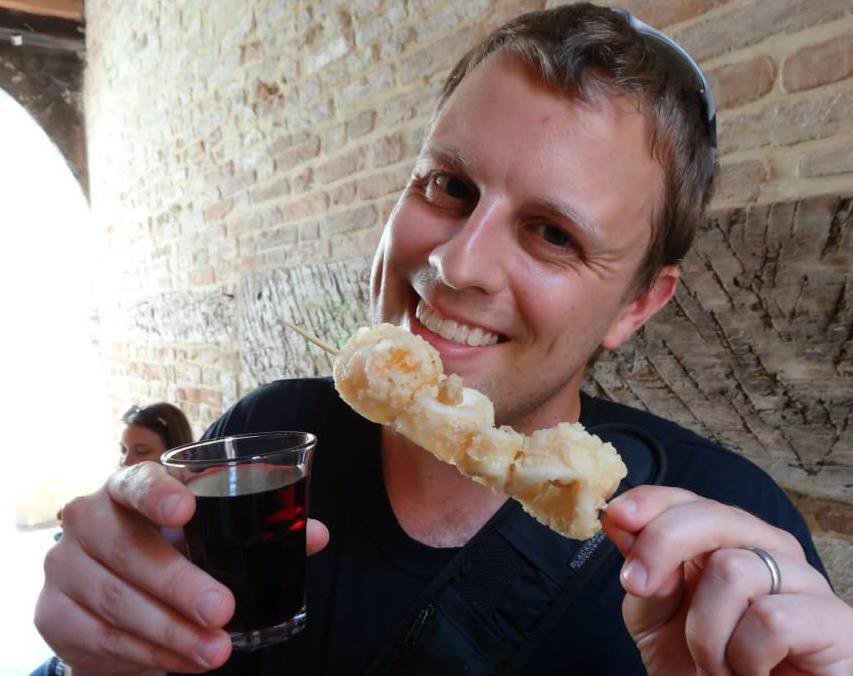 About the Author: Jeremy is a full-time travel writer based in Pittsburgh and primary author of this site. He has been to 70+ countries on five continents and seeks out new food, adventure activities, and off-the-beaten-path experiences wherever he travels.