Published by Jeremy. Last Updated on January 24, 2022.
Disclaimers: Our site uses demographic data, email opt-ins, display advertising, and affiliate links. Please check out our Terms and Conditions for more information. Listed prices and attraction details may have changed since our visit and initial publication.
Hilton Head Island is a popular beach destination in South Carolina that is located about two hours from Charleston and one hour from Savannah, Georgia.
While the highlight of this destination is, of course, the beach, there are actually many other wonderful things to do other than catching some sun and sand. So in this one, we wanted to share five things you should do when you are on Hilton Head Island and, of those, only one of them is the beach!
Explore the Nature Areas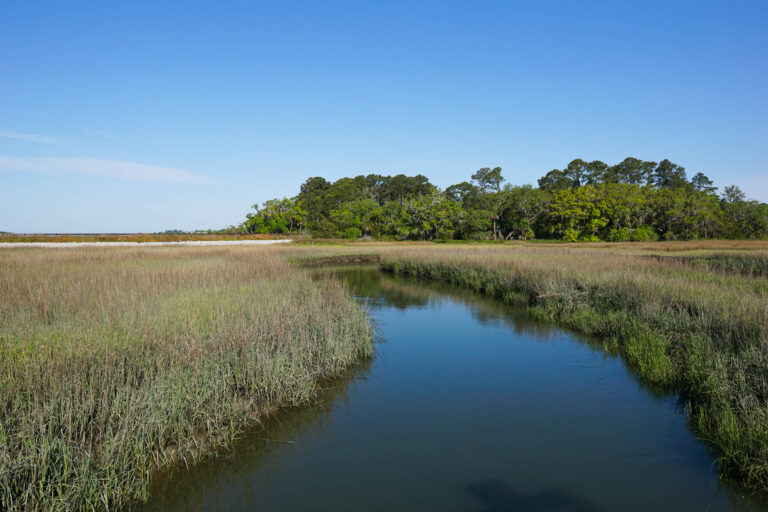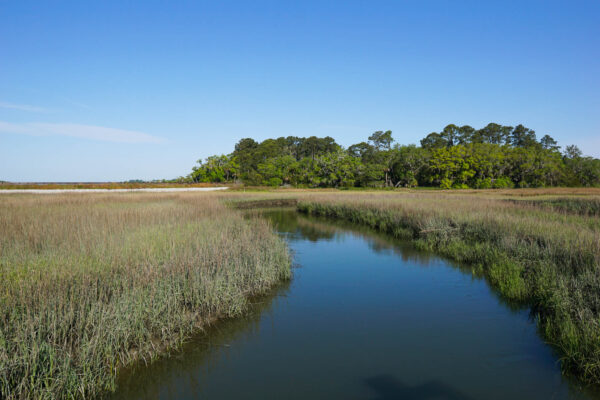 We'll get to the beach on Hilton Head Island in a moment, but as the stretch of beaches here is about 12 miles (at most) and the parks cover many, many acres over the ~69 square mile island, well, we have to start there.
The green spaces on Hilton Head Island (and nearby) are truly remarkable. They're home to gorgeous trees covered in Spanish moss, salt marshes, ponds frequented by all sorts of wildlife, and even some archaeological finds as well!
Three green spaces jumped out to us as being must-sees when on the island, including The Coastal Discovery Museum (great for kids), Sea Pines Forest Preserve, and Pinckney Island National Wildlife Refuge.
Some of these only require short visits- you may spend less than an hour at the Coastal Discovery Museum. Some, like Sea Pines Forest Preserve, vary based on how much time you can allocate. Finally, Pinckney Island requires a half-day out or more thanks to its unique setup (you can read our full articles on each at the previous links).
As such, whether you want to get out into nature for a few minutes or make it a full-day affair, there are options for you!
Eat Copious Amounts of Seafood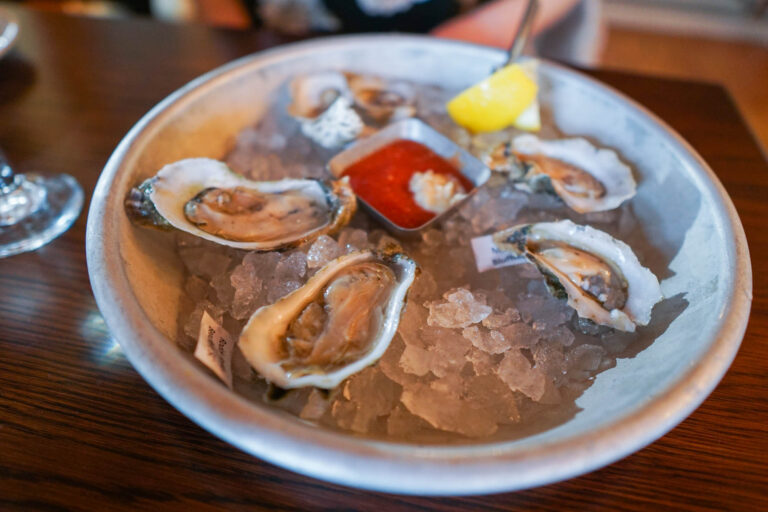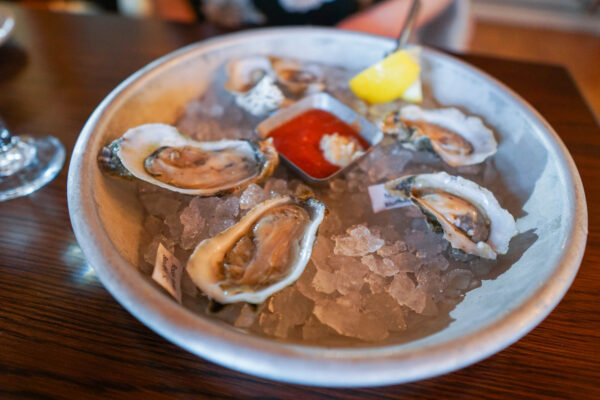 Does anyone else immediately think of seafood when they're on a coastal island, or is it just us? Our first thoughts about Hilton Head Island were all about the seafood we were going to eat, and we have to admit the local restaurants did not let us down.
Whether you are looking for oysters, shrimp, catfish, or other oceanic fish, the seafood restaurants on Hilton Head will not disappoint.
But before you hop into your car and visit one of the island's popular seafood spots, like Skull Creek Boathouse, The Crazy Crab, or the Old Oyster Factory, you'll do well plan around the crowds at this one as a lot do not accept reservations.
During our visits, despite arriving at prime hours, we were able to get an indoor table rather quickly but did note that the wait times for outdoor tables can be exceptionally long.
So plan for these accordingly and go feast!
Play a Few Rounds on the Golf Courses
While we are not golfers, we would be remiss if we didn't mention that Hilton Head is a golfer's paradise. The island itself has roughly two dozen championship courses on it, and the greater metro area including Bluffton has over 40.
So why would we mention it if we are not golfers? Honestly, they're gorgeous.
When you drive around Hilton Head Island and nearby Bluffton, you will see many, many golf courses. They're unavoidable. But it is really the natural beauty growing in and around the courses that provide the ambiance for this one (much like the parks as discussed above) such that if you are a golfer, playing a round or two should be on your radar.
What did we do instead? We hit up all the Hilton Head breweries (on the island plus nearby Bluffton). You can't go wrong either way, and both likely involve beer!
Rent a Bike and Go for a Ride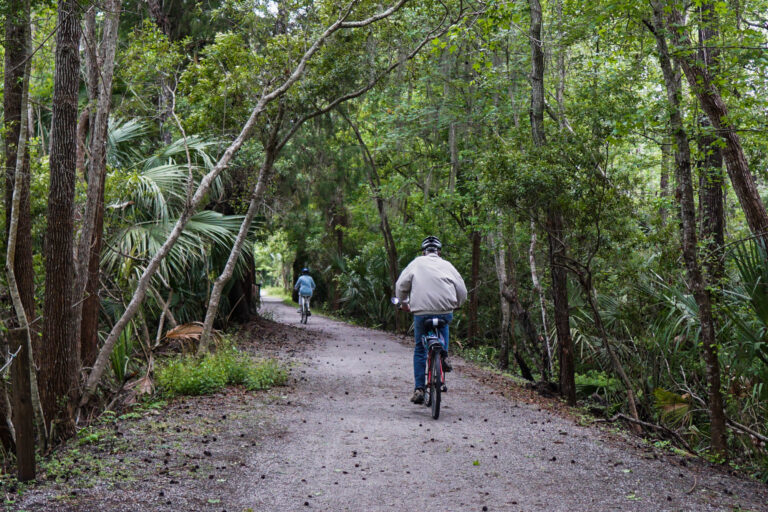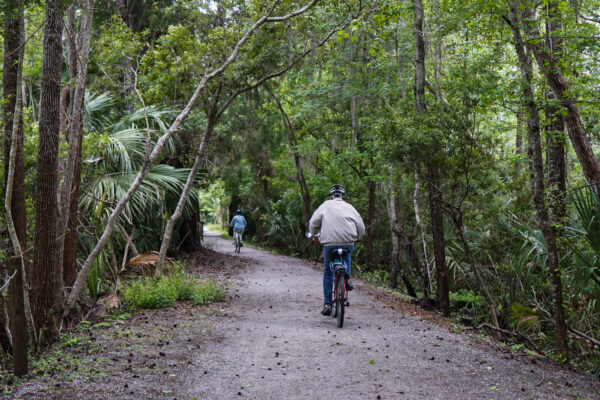 Although Hilton Head Island may only be about 12 miles long and 5 miles wide (give or take), you may be surprised to learn that the island has over 60 miles of paved pathways that are suitable for bikers.
Yes, you read that right- for roughly every square mile of land there is a mile of trails.
As such, it isn't an understatement to claim that Hilton Head Island is one of the most bike-friendly places in the country, and you can really see a lot of the island from your own two wheels. So ditch the car one day, rent a bike from your hotel or one of the island's many bike shops, and go explore!
Bonus– bike shops also rent out bikes that are suitable to ride on the beach as well. This is something we think is rather unique to Hilton Head Island as the hard-packed sand (especially at low tide) makes for a great ride.
Hit the Beaches on Hilton Head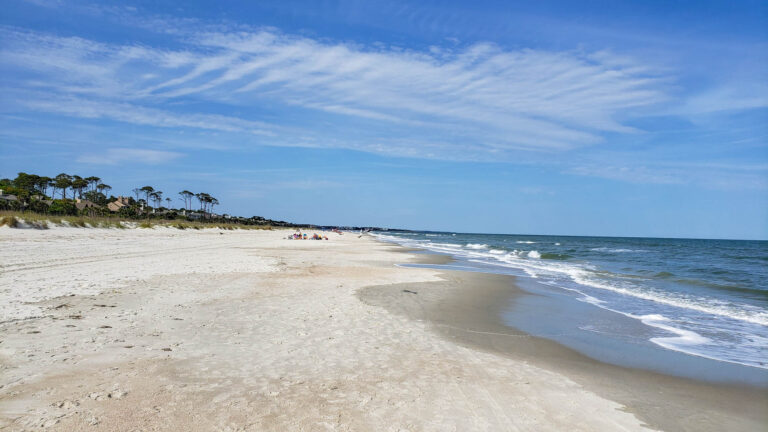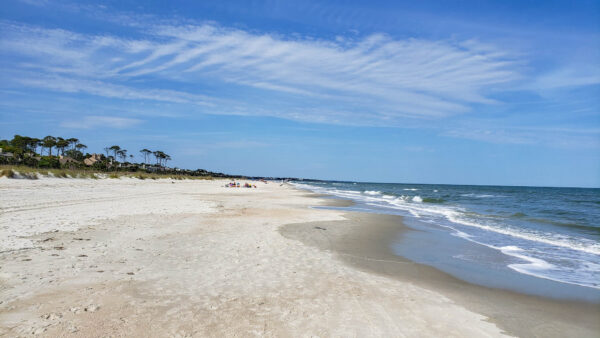 Obviously, you cannot have a list of things to do on Hilton Head without mentioning the beach, so we have to end this one with the most popular attraction on the island itself.
While all the beachfront activities you can enjoy are rather obvious, it is worth noting two things.
First, during peak season the beach is very, very busy. Second, beach chairs and the like are rented out by the city. So while you may think that they are freely available as a public service, you need to speak to a lifeguard about renting one if that is important to you.
Apart from this, the beaches on Hilton Head are no different than many others around the country. Long stretches of sand, cool Atlantic waters, dolphins swimming by in the morning, and crowds in the afternoon.
Sounds great to us!
What is your favorite thing to do on Hilton Head Island? Comment below to share!
Looking for somewhere to stay during your Hilton Head Island vacation? Check out the Marriott Resort & Spa where we stayed!
About Jeremy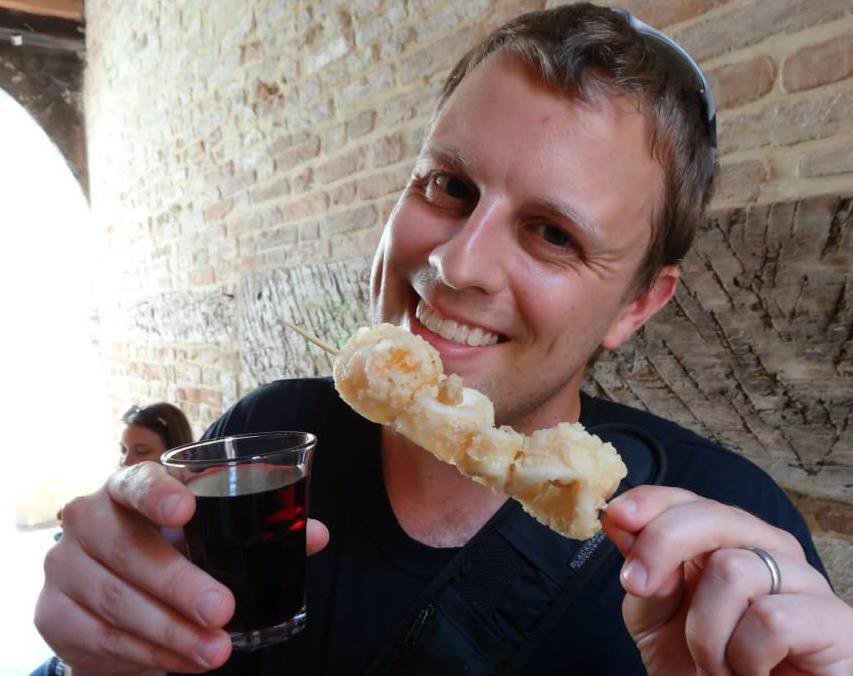 About the Author: Jeremy is a full-time travel writer based in Pittsburgh and primary author of this site. He has been to 70+ countries on five continents and seeks out new food, adventure activities, and off-the-beaten-path experiences wherever he travels.