Last Updated on July 21, 2022 by Jeremy
Disclaimers: Our site uses demographic data, email opt-ins, display advertising, and affiliate links. Please check out our Terms and Conditions for more information. Listed prices and attraction details may have changed since our visit and initial publication.
Hilton Head is comprised of just one island located off the coast of South Carolina. But if you take the time to explore all corners, it really feels like there are two Hilton Head Islands.
One is the public side of the island home to the main beach, a plethora of shops and restaurants, and more. The other is Sea Pines Plantation Resort- a semi-private community on the southern end of the island that is only accessible to members and those who pay the day rate to enter ($9 per car in early 2021).
These have a night-and-day difference between each other as the former is commercial and busy while the latter is quiet, nestled within the trees, and relatively devoid of commercial businesses outside of Harbor Town.
So while we could make the argument that the day rate to enter Sea Pines is worth it alone to simply take in the beauty of the island in a more peaceful environment, we would rather talk about a specific attraction you can see after entering- Sea Pines Forest Preserve.
The fee is worth it just to visit this one alone.
What You Can See at Sea Pines Forest Preserve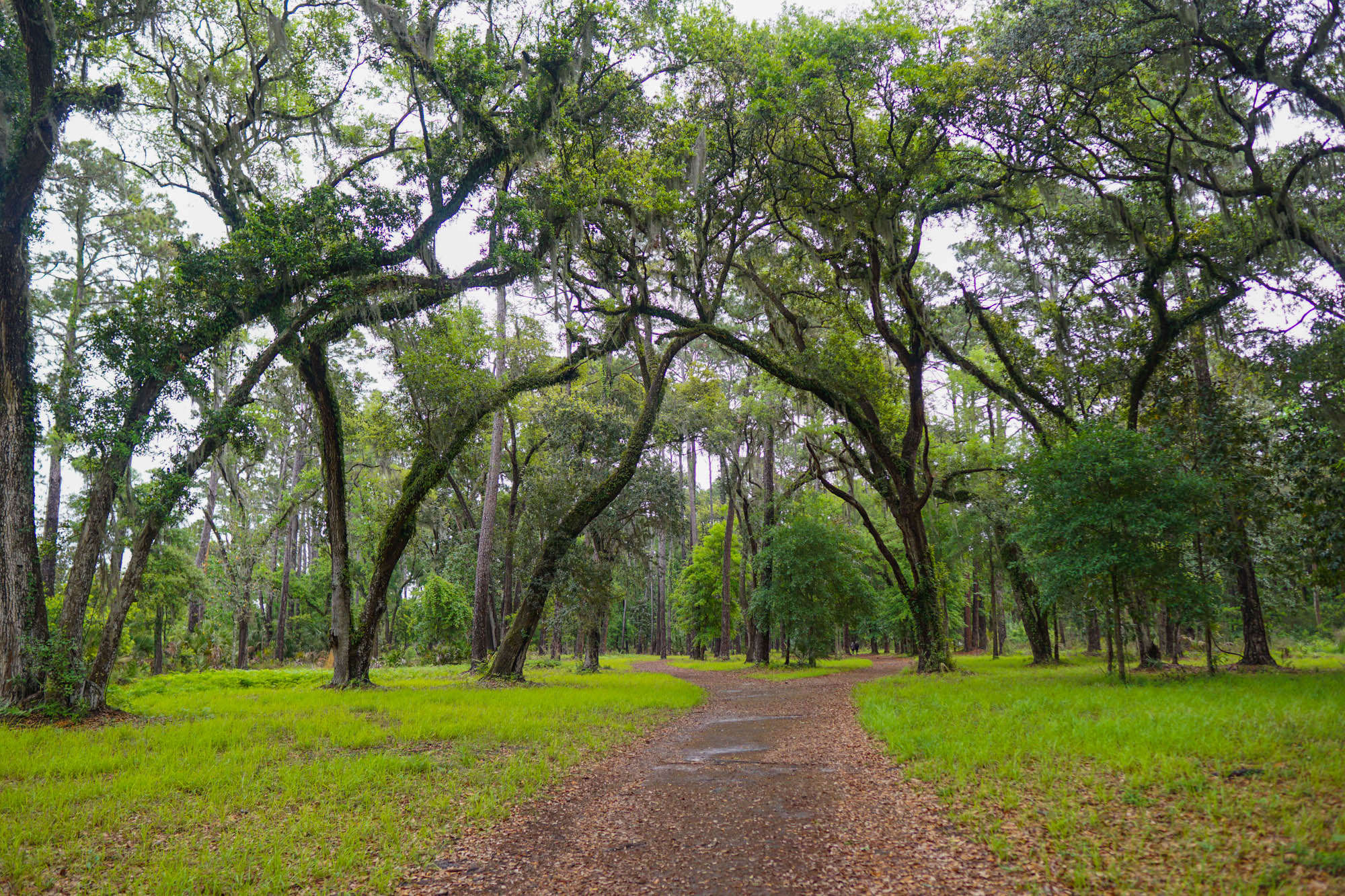 Sea Pines Forest Preserve is an impressive 605-acre green space in the heart of the Sea Pines community which has just about every natural aspect you can expect to see on Hilton Head Island within its boundaries (excluding the beach, of course).
The preserve is home to several lakes, marshes, freshwater wetlands, forests, and wildflower fields to name a few. But what makes this one interesting is that many of these are intermixed within each other. For a stretch of a trail you may be in the forest, which then gives way to wetlands, which becomes forest again, which opens up to a lake next to a wildflower field, and back to a marsh.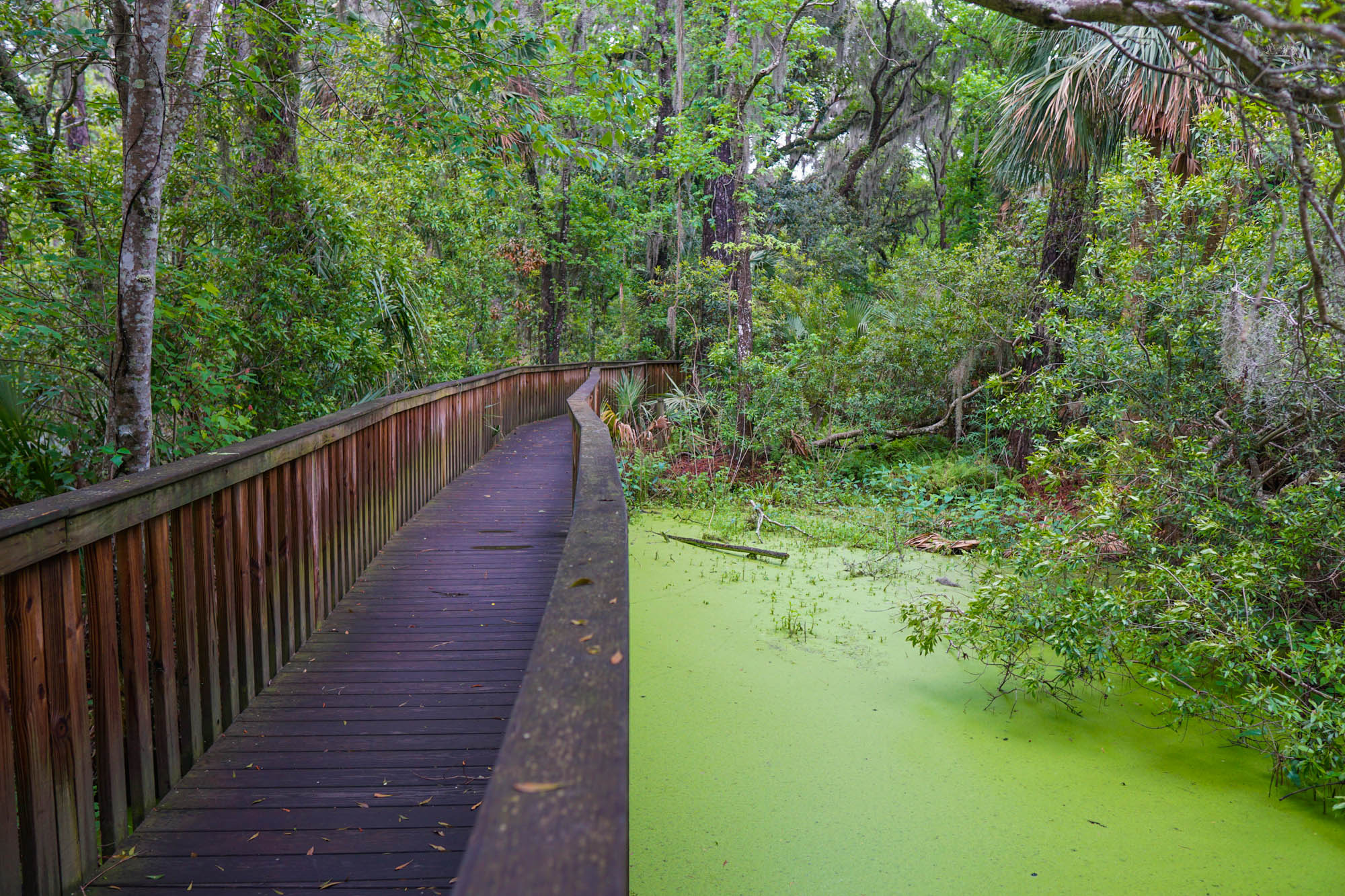 If you want to visit just to hang out at a picnic table on the lake, the park has that. If you want to see all of the above, you can do so in a very brief hike as well.
It really is a great place to see all of the natural features known to be found on Hilton Head in a modestly sized area!
Hiking at Sea Pines Forest Preserve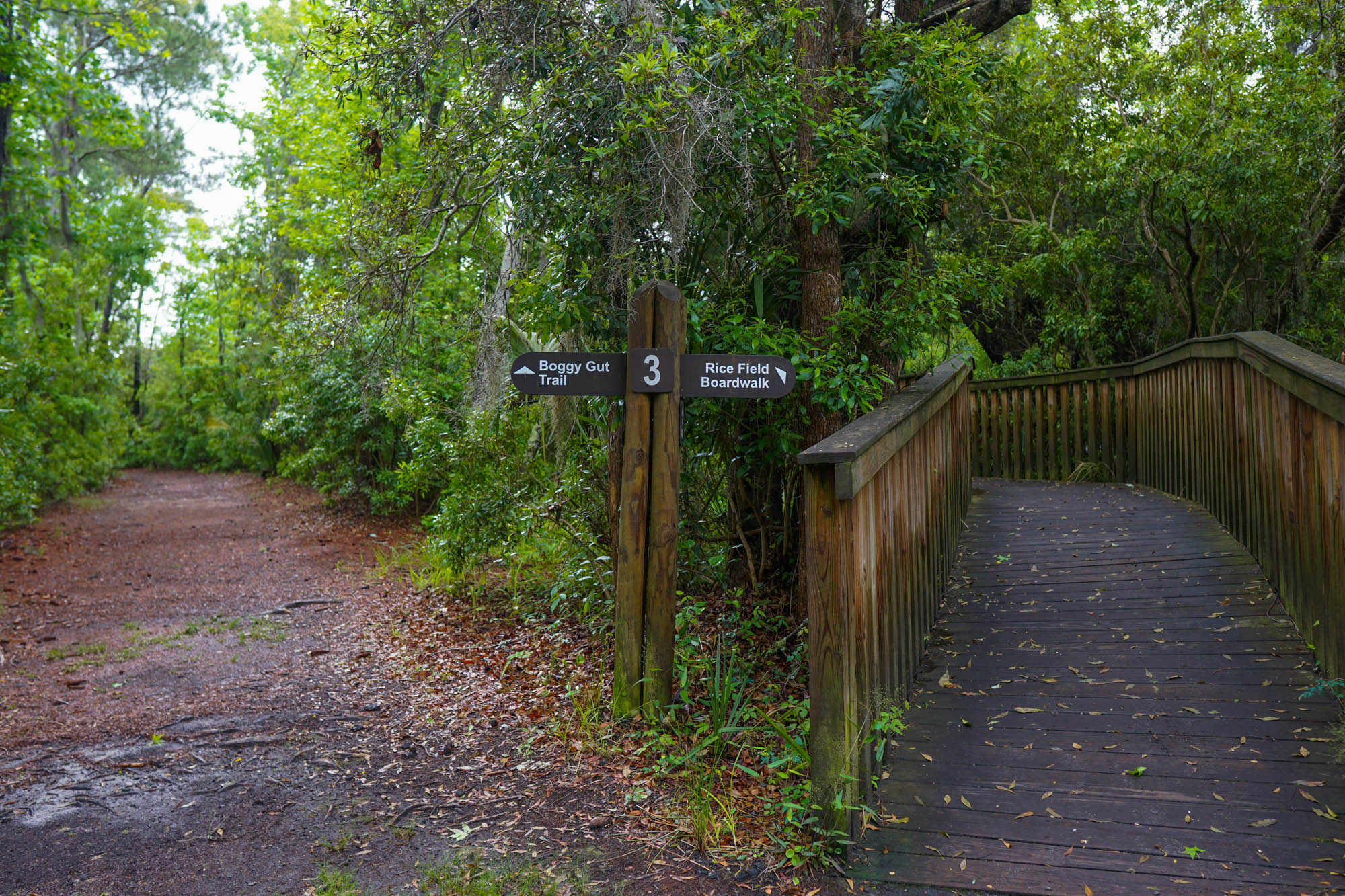 Much like at Pinckney Island National Wildlife Refuge, using the term hiking at Sea Pines Forest Preserve is a misnomer if only just because Hilton Head Island is exceptionally flat.
But for this particular preserve, it is worth noting that the trails are of various qualities and materials.
There is a main road that passes through for cars and bikers. There are dirt trails for walkers and horseback riders (with guided outings available from the Sea Pines community). There are even wooden walkways that go through the wetlands and marshes as well.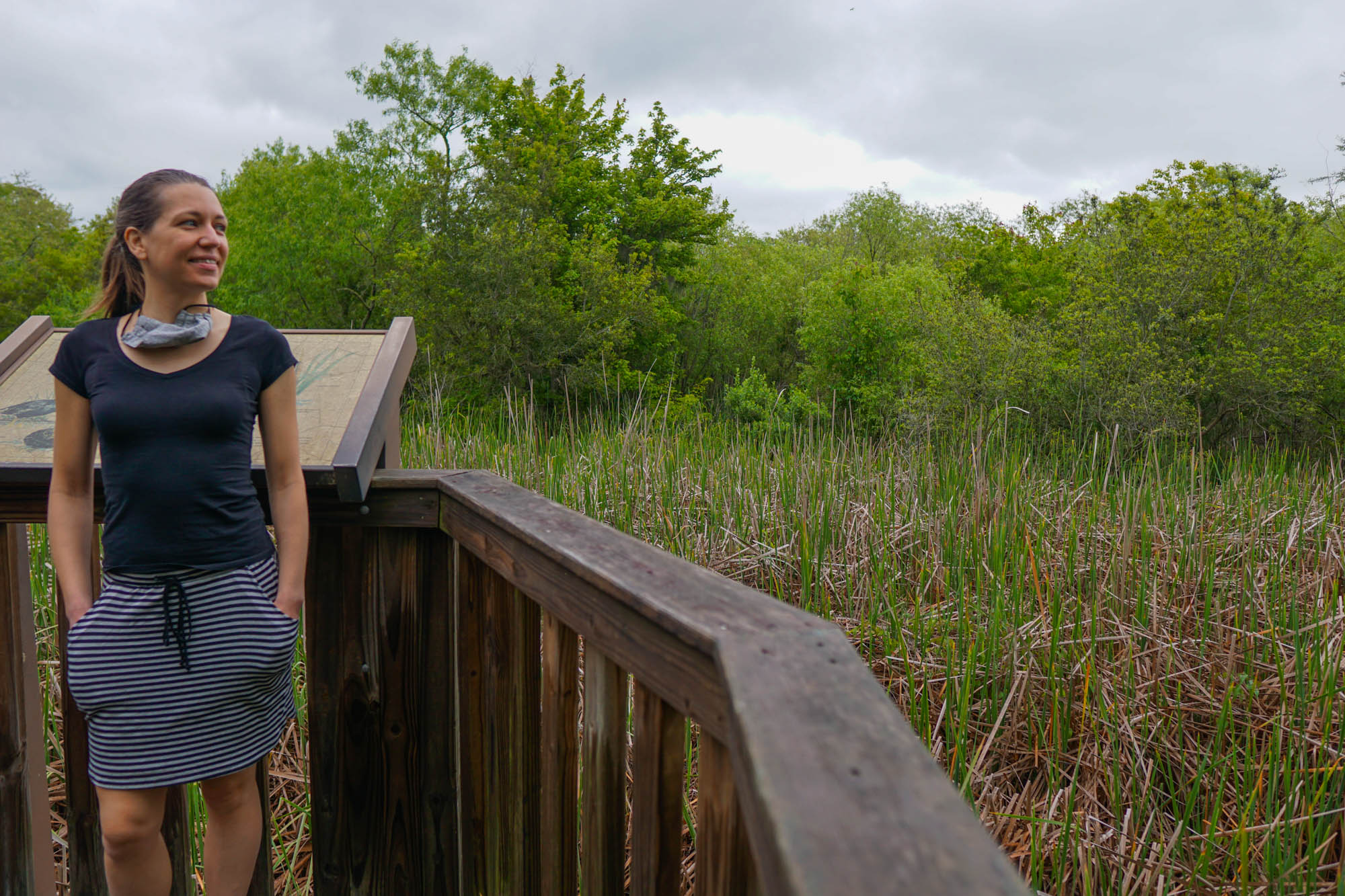 For those who wish to see it all, you really need to plan to hit all of these different trail types, and the only real concern of note is that some of the low-lying dirt trails can become quite muddy at times. We went the day after a strong rainstorm and found a few segments to be rather muddy and required a bit of maneuvering around to avoid the thickest mud patches.
As such, wearing proper shoes is a must here.
Overall, Sea Pines Forest Preserve is a gorgeous attraction in Hilton Head's more exclusive Sea Pines community. Whether you visit this one for a short 1-2 hour hike or plan to stay for the day to picnic and take in the beauty of nature, this one is more than worth the admission fee to explore.
Don't miss it when visiting Hilton Head!
Sea Pines Forest Preserve is located just inside the Sea Pines Resort Community. A small parking area can be found along Greenwood Drive just about a mile in after you pass the security gate (on the left).
Looking for somewhere to stay during your Hilton Head Island vacation? Check out the Marriott Resort & Spa where we stayed!
About Jeremy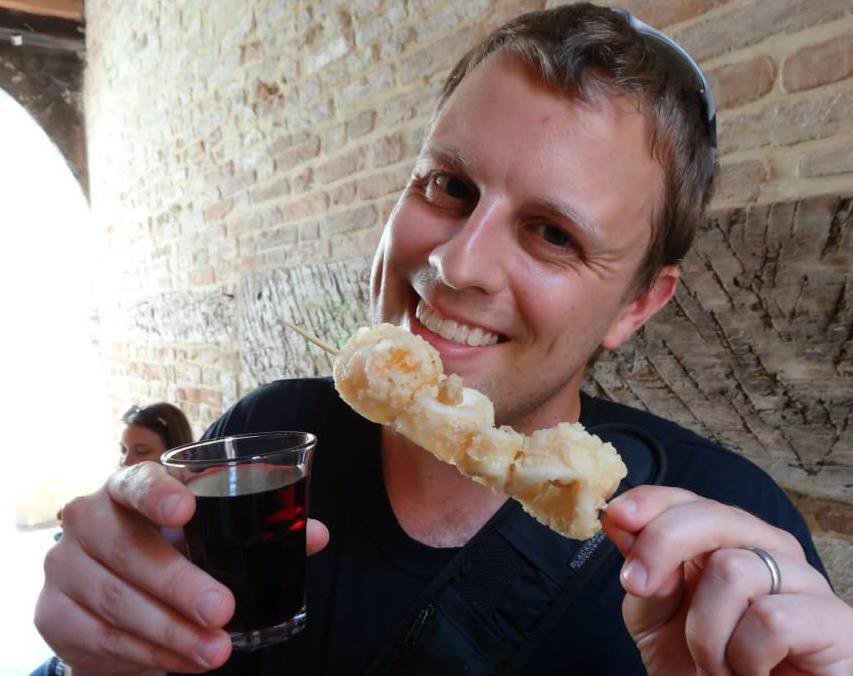 About the Author: Jeremy is a full-time travel writer based in Pittsburgh and primary author of this site. He has been to 70+ countries on five continents and seeks out new food, adventure activities, and off-the-beaten-path experiences wherever he travels.