Published by Jeremy. Last Updated on March 11, 2021.
Disclaimers: Our site uses demographic data, email opt-ins, display advertising, and affiliate links. Please check out our Terms and Conditions for more information. Listed prices and attraction details may have changed since our visit and initial publication.
Before visiting South Korea, we weren't quite sure about how cheaply you could travel in the country.
We knew it would likely be much more reasonable than Japan, and assumed it would be much more expensive than South East Asia. Where in the middle it fell, well, we weren't quite sure.
As it turns out, South Korea ended up being quite reasonable overall and we had a stellar time for two weeks for just over $3,000 (excluding airfare, which we paid on points). But for this series, we don't want to just share our own personal spending. Here, we want to look at just how cheap you can get a trip to South Korea while still doing the country justice.
So in this one we will break down traveling in South Korea by spending type and then compare it to how we did on our trip at the end!
Pricing is based on our visit to South Korea in October 2019.
Hotels in South Korea – The Most Expensive Item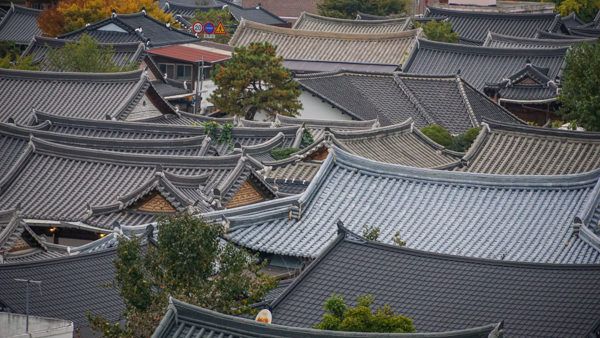 We are a bit hesitant on calling hotels the most expensive item in South Korea, because, to be honest, most everything could be in the running on being the "most expensive" depending on your priorities (and also that everything is fairly reasonable overall).
For those who are wanting to travel extremely bare-bones, dorm rooms in a hostel in South Korea run $15-$20/night per person on average. Airbnbs and private rooms in a shared space are a bit more expensive and are typically $30-$60/night. On the higher end private hotel rooms typically start at around $60/night and run up to as high as you want to spend (although traditional Korean hanoks tend to be a bit cheaper, ours was about $45/night, but are far less comfortable).
As such, if you want to utilize dorms or Airbnb's you'll likely be looking at anywhere from $30-$50/day for accommodation (for two) on the cheaper side of things, but a nominal increase in your spending could increase the quality of your stay considerably.
Sightseeing in South Korea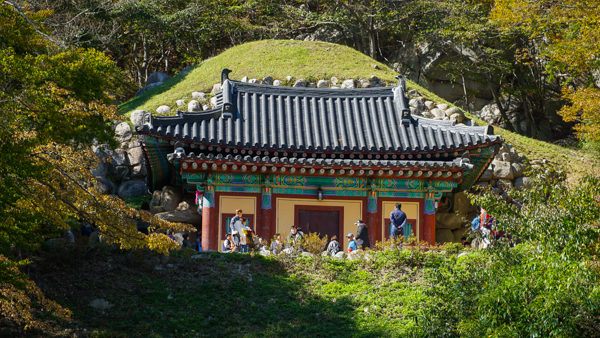 While almost every spot in South Korea (outside of a few temples) charges an entry fee, we are happy to report that the fees tend to be nominal- often well under 5,000 won ($4) per person.
As such, if you are looking to hit major tourist attractions in most cities you can likely get by budgeting about $5/day per person and be quite content seeing almost everything apart from a few more involved day tours (like the DMZ Tour). So while our $5/day figure may cover basic entry fees to temples and palaces, your day trip plans can add up quickly.
Food in South Korea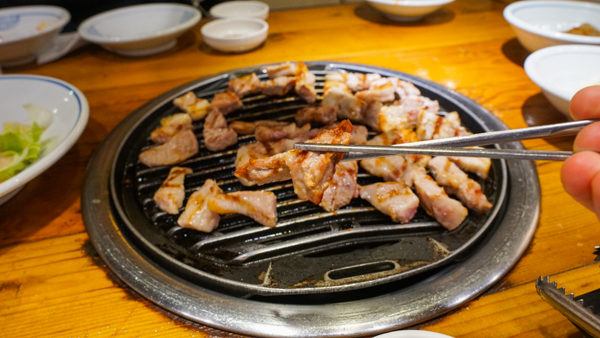 In general, the food in South Korea is reasonably priced. It is not China cheap, or South East Asia cheap, but you can get a huge meal at a restaurant with many included small sides (banchan) for often $15-$20 per person excluding alcohol. For those who like street food, mandu dumplings can often be found for just $1-$2 each and other items, like gimbap sushi rolls, are just a few dollars more as well.
As such, for those who simply eat street food from the many, many markets can likely get by for $10-$15/day and still eat quite well during a visit (we were tempted- the markets are glorious).
Unfortunately, only eating street food will be doing a disservice to the amazing cuisine that can be found in South Korea overall, as several dishes like bibimbap, bulgogi, barbecue, and more can only be found at restaurants. This is why we think you'll probably want to have a minimum budget of at least $100-$200 more per person beyond the minimum daily average in order to try all of the country's best foods at least once.
If you want to have a mix and eat street food for breakfast/lunch and have a nice meal for dinner most nights, odds are good you'll be looking at $25-$35 per person, per day during your time in South Korea.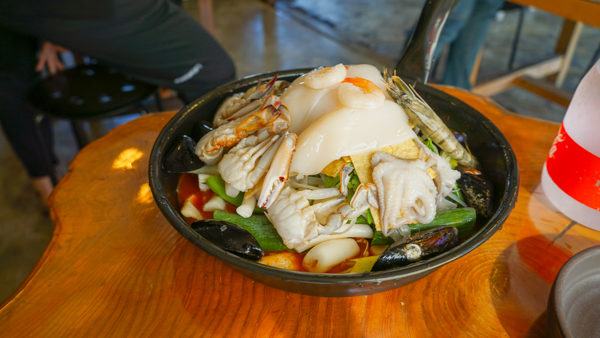 There are a few notable exceptions that we feel should be highlighted, however.
The first is that Korean barbecue can often get quite expensive as everything is priced by weight and some restaurants have minimum order requirements for specific cuts of pork. For us, we often had a meal for two at a barbecue restaurant for about $40-$50.
The second is that beef is quite rare in Korea and, as a result, is also among the most expensive things you can get (even more so than seafood on Jeju). We found one spot in Seoul for Bulgogi for two for about $40, and another spot where our meal was pushing $80 (and if you want beef barbecue, well, you'll be looking at $100+ for two as well).
Finally, a good number of restaurants in Korea are served family-style and are simply priced per person rather than a la carte. As such, some restaurants also do not have individual portions as well, so if you are looking to go out and try barbecue, bulgogi, a seafood stew, and the like, you'll be wise to go with a friend. We are not sure if places would turn you away outright (traveling as a couple we never had a chance to find out first-hand), but we suspect that in some scenarios like those you'll end up paying for a serving for two all the same.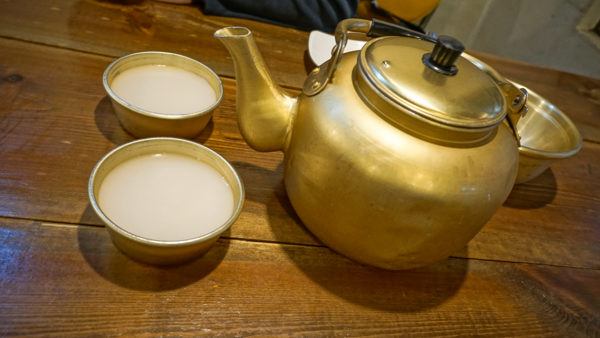 This all comes together for why we think you'll want a slightly elevated food budget when visiting South Korea from simply going bare bones and eating street food. While you could still have a great time doing so, the cuisine of South Korea is really worth splurging on a bit more.
Transportation in South Korea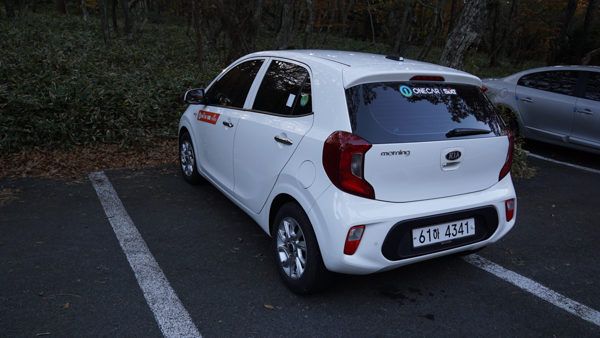 For this section, we'll break things up into three parts. Travel within a city, travel between cities, and Jeju island.
Traveling inside a city in South Korea is quite cheap. Buses and trains are often a fixed rate (just over $1 per trip) and travel to / from the airport will run a bit more ($5 for the slow train, closer to $10 for express in Seoul). We only took the subway/bus in the major cities a few times each day as we had a centrally located base and would just walk, so you could get away with keeping this cost fairly low depending on your hotel choices.
Seoul has many transportation passes you may wish to consider, but to us the biggest value is buying a T-Money card from a convenience store and loading it up with cash (a small deposit is required for the card). Not only does this give a nominal discount on your trips, but you can also use it in most major cities and gives flexibility during your entire stay in the country. We simply found the number of trips you have to take for an all-access pass to be higher than what our trip needed, and we suspect this will be true for many visitors to the city.
We also found ourselves hitting up taxis in South Korea more than normal as they were often quite cheap ($5-$10) and a bit more convenient than taking a subway or bus (especially to/from train stations). That being said, it is quite easy to see estimated times and prices in the Kakao Map App which we found to be quite useful during our stay (especially considering Google Maps doesn't work well in Korea).
Traveling from city to city in South Korea could be in the running for being the most expensive item, but is one of those things that is a balance of time vs money.
We found that our tickets on the high-speed KTX often ran between $40-$60 one way, and during our trip made just only two journeys on the train line (in part because we flew to Jeju island from Busan and returned to Seoul). Buses tend to be much slower, naturally, and come at a cost-savings as well.
An hour-long trip bus trip was often less than $10 per person each way, and long-haul buses tend to be $20-$25 or more depending on distance traveled.
The time vs money aspect comes into play when you take into account that city traffic can result in some fairly significant delays during rush hour. Despite the fact that most of South Korea runs like clockwork, city traffic is almost impossible to avoid. When returning to Busan from our day trip to Gyeongju, for example, it took us about 30 minutes to just got a few miles to get to the bus station / subway.
This is why we opted to spend a bit more money and take the train as their delays are few and far between. But is an extra $20 or $30 per person worth it to save a bit of time? That is really up to you, how much time you have, and your budget- but going for a bus will most certainly save money in the long run.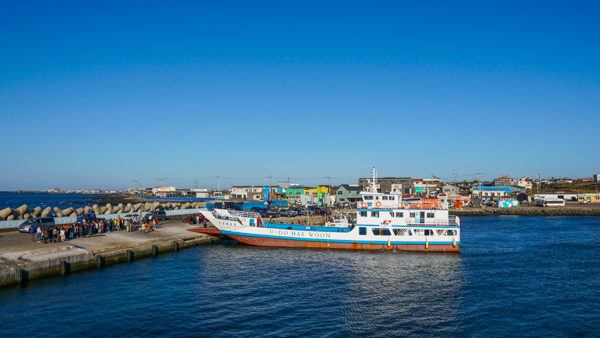 Finally, we should make a special note for Jeju Island as well because this will significantly run up your transportation costs.
Flights to Jeju island run anywhere from $30 to $60 each way depending on times and availability. Since Seoul to Jeju is the busiest airline route in the world, there are a good number of flights each day and plentiful options for everyone (except for perhaps those who wait til the last minute). This is the cheap part.
Once you arrive, you will absolutely want to rent a car. We won't even entertain the option of exploring Jeju by bus, because having a car (with an international driver's license) is the ideal way to see the island. Cars run about $35-$50/day and over the course of about four or five days you'll likely spend another $75 or so on gas if you drive around every corner of the island.
So while you can explore South Korea for fairly cheap on the mainland, if you plan on going to Jeju Island you'll want to up your transportation budget substantially. And we have to say, it is worth every penny.
Tally of the Costs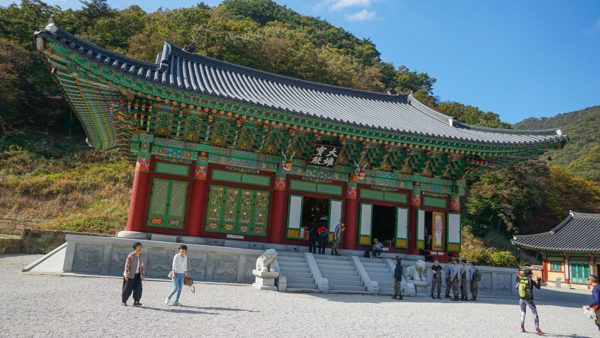 As the above is a lot to take in, we always love to bring it all together for a summary of the costs that you can reasonably expect when visiting South Korea as cheaply as possible.
For a two-week (14 night) itinerary in South Korea, including Jeju Island, you are likely looking at a minimum (for one person) of the following:
Airfare: $100 (Jeju Island only)
Accommodation: $300 (Assuming dorm stays)
Transportation: $150 – $200
Food: $200-$300
Car on Jeju: $225
Sight Seeing: $150
Souvenirs: $50 (You will buy something, for sure)
Total Cost: About $850-$1,000 without Jeju or $1,150 – $1,350 including Jeju.
For those who are traveling as a couple, you could visit South Korea for two weeks for just about double this price. I'd be hesitant on noting any savings because accommodation upgrades and transportation savings (on Jeju) would likely offset each other roughly equally. So $1,700 to $2,000 without Jeju and $2,300 to $2,600 with Jeju would be reasonable estimates- excluding airfare to get to the country to begin with, of course.
When you compare this to our itinerary, you can see some key differences.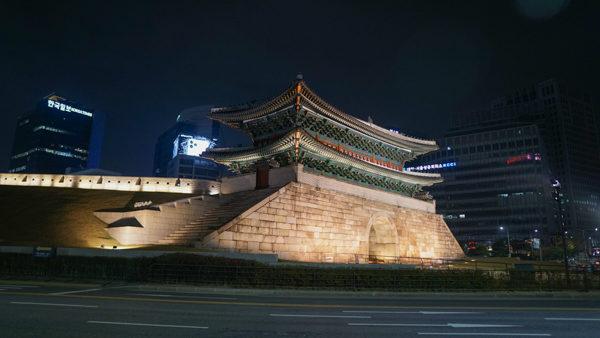 While we used points for a few hotel nights, if you factor in our average accommodation spending we spent about $3,400 for two weeks in South Korea including Jeju Island (or about $1,000 more than our minimum figure). It is worth noting that we did not do the DMZ tour, which would've been an extra ~$160, as our tour was canceled at the last second for reasons outside our control.
We stayed in nicer hotels to the tune of about $20/night more, spent a fair bit more on transportation for high-speed trains and periodic taxis (about $250 more), and ate out at a restaurant for nearly every meal (as we always do- about an extra $40/day). The food is a notable increase as we had barbecue five times, bulgogi twice, and drank a lot of soju and makgeolli.
When it comes down to it, South Korea is an very reasonably priced country to visit, and even when trying to splurge in some categories like food and transit you can still do it fairly cheaply.
I will be the first to admit that the extreme barebones options are not as cheap as South East Asia, but for a country like South Korea you can really do it justice without spending too much all the same. That being said, if you can splurge on any categories, we would highly recommend it be going to Jeju (with a rental car) and eating every single piece of food you can. You won't regret it!
How did your South Korea spending stack up? Comment below to share!
About Jeremy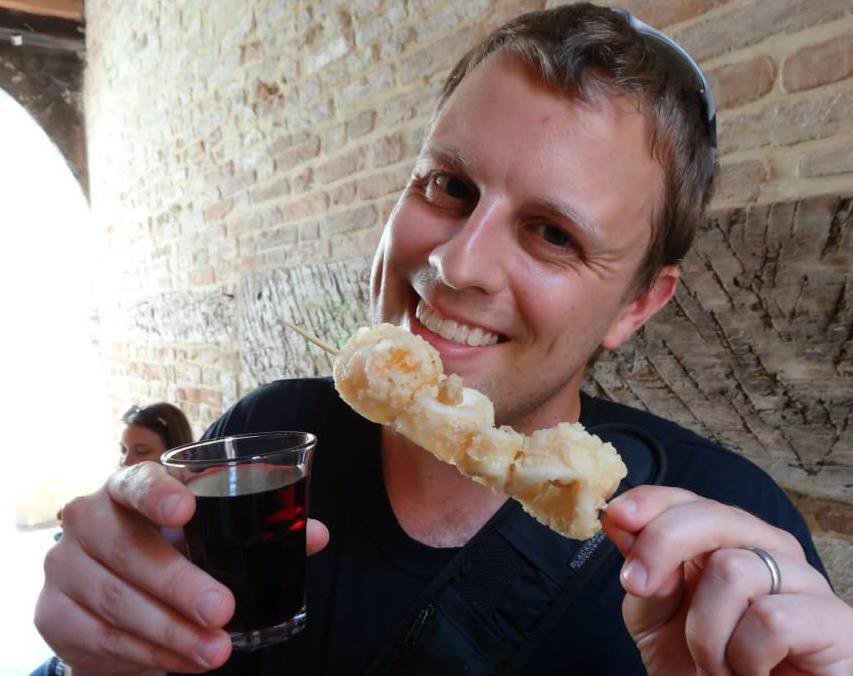 About the Author: Jeremy is a full-time travel writer based in Pittsburgh and primary author of this site. He has been to 70+ countries on five continents and seeks out new food, adventure activities, and off-the-beaten-path experiences wherever he travels.