Last Updated on January 23, 2023 by Jeremy
Disclaimers: Our site uses demographic data, email opt-ins, display advertising, and affiliate links. Please check out our Terms and Conditions for more information. Listed prices and attraction details may have changed since our visit and initial publication.
When it comes to sharing spending reports when we travel, it would be one thing for us to simply say how much our trip was and be done with it. But we don't believe that gives the full picture. To dive down deeper, we started this series about how to visit a destination for the bare minimum.
For those who are looking to visit Disney World without spending a lot of money we, unfortunately, have some bad news for you: this one is expensive.
Very expensive.
Our trip to Disney was among the most expensive on a per-day basis of any trip we've ever been on. While we splurged a fair bit, we have to say that the minimum spending you'll have isn't that great. This one breaks down those figures.
Note: All quoted figures are based on our visit to the park in late 2019. Disney prices change regularly. While we intend to update this post periodically to reflect current prices, please note that it is likely that quoted numbers may be different.
The Most Expensive Item When You Visit Disney – Park Tickets
To start this article, we have to talk about the most expensive item you'll have on your trip to Disney World, and it is simply this: the park tickets themselves.
Regular admission to Disney World often exceeds $100 per person, per day for trips of 1-4 days in duration, and the Park Hopper add-on varies in price based on your ticket duration and if you would like waterparks to be included as well. During our visit in 2019, the Park Hopper add-on ranged in price from $60-$100 per ticket (flat-rate) depending on your unique scenario- and these prices rise dramatically every year.
While discounts on tickets do exist for members of services like AAA, company discount portals, and some 3rd parties, odds are good you will likely only save just a few dollars over the regular ticket price unless you live in Florida (resident discounts are among the better discounts we've seen, but you need a Florida ID when redeeming). Getting tickets through Angie's employer saved us only $30, and all told three days at Disney World with Park Hopper add-on at Christmas cost us $900 for the tickets alone.
Sadly, there is little you can do to get around this cost- although there are some side perks worth keeping in mind.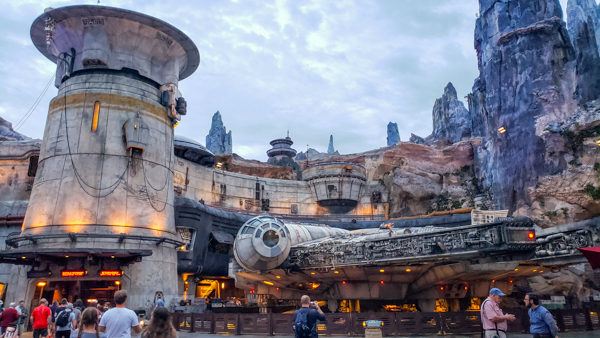 For those who are planning a longer trip to Disney, additional days are quite cheap once you hit stays of five days or longer. This ends up being just $5-$10 per ticket per day added on (so more or less free). Likewise, if you visit in shorter durations (three or four days) multiple times per year, a season pass starts saving money at around 10-12 days (but is over 20 days if you visit in one go due to the per-day discount).
While these longer stay discounts are quite good, it does not get over the fact that Disney tickets are expensive. Whether you go for a Park Hopper at three days and spend ~$450 per person, or go for nine days and spend ~$600 per person (a much more reasonable figure per-day), the overall cost is still borderline obscene when it hits your credit card.
So at a bare minimum, assume you'll be spending anywhere from $450 to $600 per person for tickets depending on your duration. Your spending at Disney World will only go up from there.
Thankfully, you'll have more control over what you spend on the rest.
Hotels at Disney World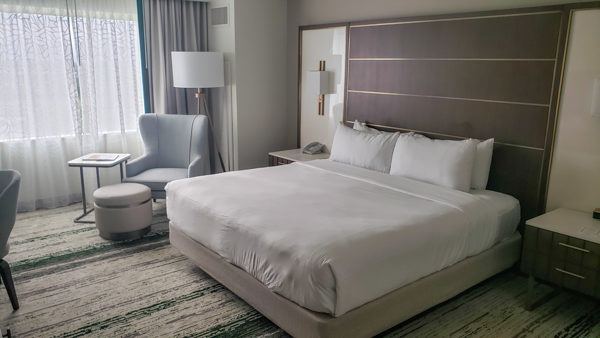 Accommodations at Disney World run the gamut in price and in quality. To say that you could spend as much as you want is an understatement as the sky is truly the limit for hotels near Disney.
But if you want to minimize your spending, well, that presents a challenge.
The cheapest hotels on Disney property are almost always All-Star Sports and All-Star Music. During our visit these hotels had a standard rate of about $100/night. For those who want to stay off property, Airbnbs can be found for $50/night for various setups (private room, entire apartment, distance to the parks, etc).
Now, you may look at the above and simply say that since Airbnb is cheaper, it is the better option. But for Disney, this may not be the case.
When you stay at a Disney property, you get a number of perks. These include Extra Magic Hours (early/late hours at one park almost every day of the week), access to early FastPass bookings (60 days instead of 30 days), parking at the theme parks (additional nightly hotel charges apply), and resort transportation including transfers to/from Orlando airport.
Are these worth an extra $50/night? Well, to put them on comparable footing we need to discuss transportation at Disney first.
Transportation at Disney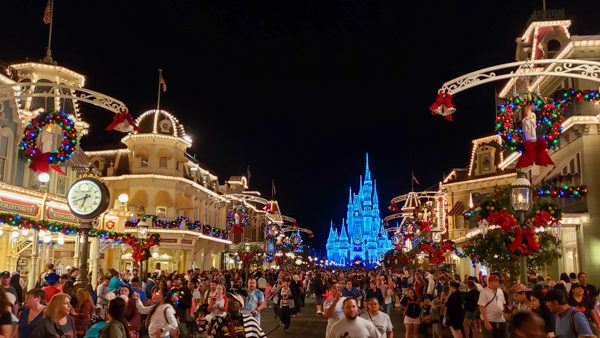 To put it simply, if you are planning a trip exclusively to Walt Disney World and are staying at a resort hotel that includes transportation, it is highly unlikely that you will need a car. Free shuttles from the airport, to the theme parks, and cheap Ubers reduces the need for a car almost entirely.
While we cannot do the math for you 100% as rental prices and parking fees vary, we can point out a few that we found during our stay.
An airport shuttle to our non-Disney hotel near the parks (Check out our Hilton Bonnet Creek review or click here to book) was nearly $40 per person round trip. While this hotel had a shuttle, we found ourselves taking some Ubers to the parks as the timings were not the best, and these cost around $9-$13 per trip. Parking was $29 per night at the hotel and if we wanted to park at the parks it would've been an additional $25.
While these may vary for an Airbnb for a number of reasons, they are good benchmarks to get started with. Using these, you can see that fees add up fast.
A round-trip shuttle for two is almost the difference in hotel fees for two nights at a cheap Disney property over an Airbnb. Four Ubers would be about the same. Car rental fees and additional parking would be the difference between accommodation types on its own. I could go on.
When it comes down to it, transportation and parking logistics at Disney World can get expensive real fast, and having some of these included in your Disney resort hotel can offset your spending significantly. Had we not booked our hotel on points, we would've likely just booked one of the All-Star properties to take advantage of the cheap rooms and all the included features.
It truly ends up being the best value for those who want to spend as little as possible- and that is before even considering the intangible benefits of Extra Magic Hours and early FastPass bookings!
Food at Disney World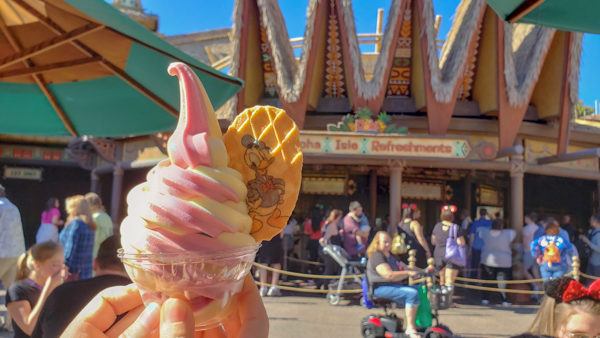 To talk about food at Dinsey World, we have to break it down into a few options- snacks, quick dining, and sit down restaurants.
Snacks at Disney were often all reasonably priced, with $5-$8 being a common price-point depending on the item and size. Drinks are much more outrageous, especially for sodas and alcohol (a caveat here is that drinking around the world at Epcot was a bit more reasonable at some pavilions) and we recommend taking in a water bottle to fill at the many fountains found throughout the park to save money.
Fast dining options at Disney parks and hotels to us are any spot where you can walk up, wait in a short line, and order at a counter (or order via the mobile app for later pickup- a feature we love). For these, we have to admit that we thought most of the food at Disney was rather reasonable- often around $10-$14 for a fairly decent amount of food.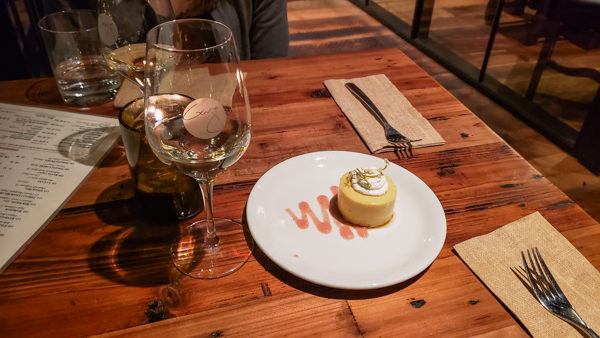 From there, the sit-down restaurants at Disney world can get quite expensive and are also somewhat difficult to get reservations for. An alternative option to these is to go to Disney Springs for a meal, but even here many restaurants have entrees that exceed $20-$30 per plate (so if you're looking to save money, a visit to Wine Bar George may be out).
As such, for those who are going as cheaply as possible but still want to eat most meals on-site, you're looking at ~$15 per person, per meal in most instances. Our hotel had a buffet breakfast option where we ate rather large portions in order to only have a snack for lunch, but this may not be the case for most when visiting.
So unless you pack your own food, which is another possible scenario altogether, we recommend a $40-$50 per person daily budget for food at a minimum.
How Much is a Trip to Disney World?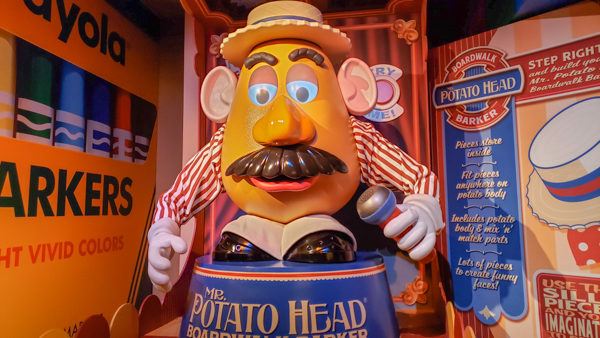 For those who are trying to visit as cheaply as possible, the amount you spend will vary significantly based on the number of days you visit due to the sliding scale of ticket prices and how many people are going with you.
So, let's say you are a couple who are visiting Disney World for four nights / three days (like how we did it) and want to do it as cheaply as possible. You may have the following:
Park Tickets: $750 + $150 for Park Hopper add-on (recommended).
Hotel: $400
Food: $400
Total: $1,550-$1,700
Daily Average: $387-$425
Want to make that six nights instead? The tickets may be closer to $1,200, the hotel at $600, and food at $600. So to double your trip length, you may only have a 40%-50% increase in spending.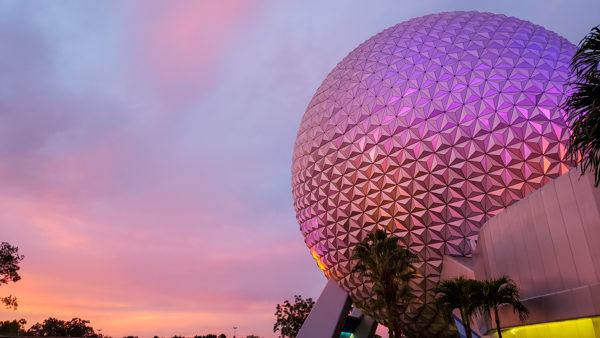 Or let's say you're a family of four going to Disney for seven nights / six days (kids between the age of 3-9) and you also want to hit the water parks. You may have the following:
Park Tickets: $1,200 for the adults and $1,150 for kids inclusive of Park Hopper Plus.
Hotel: $700
Food: $1,050-$1,400
Souvenirs: $200
Total: $4,300-$4,650
Daily Average: $615-$665
And that is excluding airfare to get to Orlando as well!
The above scenarios assume you stay at a Disney Resort property like the All-Star Sports and utilize their shuttle services 100% of the time. Likewise, any additional shopping, alcohol consumption, or Uber transportation will cause the prices to go up from there.
Spending Differences for Our Disney Trip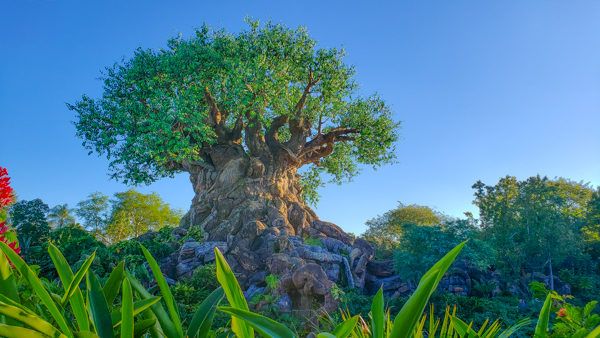 On our specific trip (four nights three days per the couple scenario above), we had a free hotel and car that we booked with points. Our ticket cost was the same, but when you factor one airport shuttle (I arrived before Angie who picked up the car), Uber rides, and parking at our hotel we still paid about $250 in transportation costs that those who stay on-site at a Disney resort may not have.
By our estimates, we broke even here- if only because we did not have to pay for a car to begin with. We came to this conclusion based on the number of times we used our car versus the respective Uber charges that we otherwise would have had in staying at the Hilton Bonnet Creek.
Yes, the hotel had a free shuttle around the Disney resort, but often only was once an hour and a few parks had long transfer times (think 40 minutes to return from Magic Kingdom the shuttle stopped at other parks on the way back). Due to our impatience and the relatively cheap cost of Ubers, we opted to pay when appropriate. (A round-trip Uber to our hotel was still cheaper than parking at any of the parks- win!)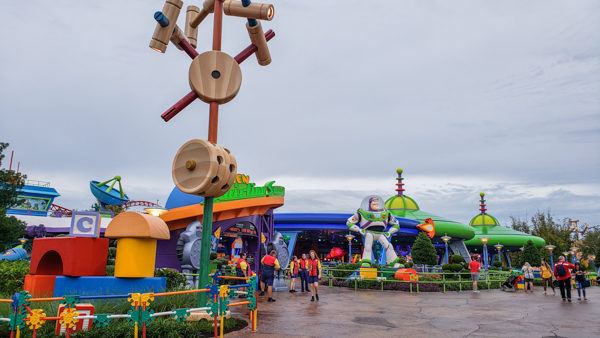 Likewise, we also splurged a fair bit at Disney Springs and a few high-end bars found at the various Disney properties. This was probably about $250 more than we needed to spend on food had we went as cheaply as possible (so about $650 in total).
As such, for our four night / three days at Disney, we spent $1,800. So even by getting a hotel on points, you can see that some splurges on transportation or food can run up the rates pretty fast, and we were still fairly conservative in our spending overall.
When it comes down to it, a Disney vacation is not cheap. In fact, on a per-day basis, our weekend in Disney was among the most expensive trips we've ever taken anywhere in the world (on par with our Alaska cruise and gorilla trekking in Uganda with a private tour guide).
While there are ways to enjoy this one on a lower budget, our above analysis shows that even a "cheap" Disney trip is still quite expensive. That being said, it could be a whole lot worse!
How much did you spend on your last trip to Disney World? Comment below to share!
About Jeremy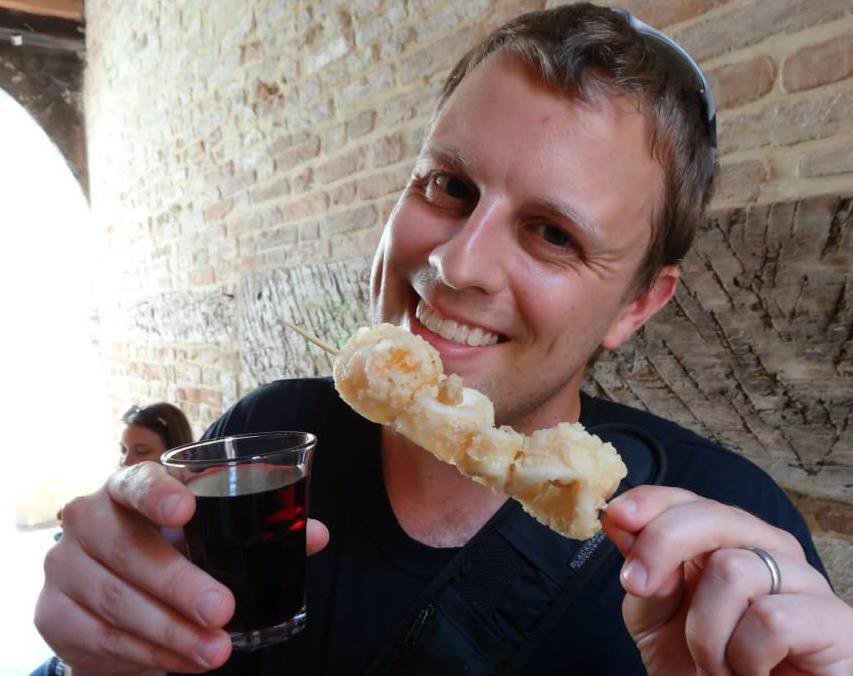 About the Author: Jeremy is a full-time travel writer based in Pittsburgh and primary author of this site. He has been to 70+ countries on five continents and seeks out new food, adventure activities, and off-the-beaten-path experiences wherever he travels.