Last Updated on January 24, 2022 by Jeremy
Disclaimers: Our site uses demographic data, email opt-ins, display advertising, and affiliate links. Please check out our Terms and Conditions for more information. Listed prices and attraction details may have changed since our visit and initial publication.
Prior to our visit to Disney World, we thought the FastPass+ system would simply be a novel way to beat the lines at a couple of attractions each day. We put a bit of strategy into it, made our reservations, and thought nothing of it until we got to the park.
As it turns out, the simple strategy we used in planning really helped us out in the long run as we were able to use five or six Fast Passes each day simply by optimizing our riding times and park experience. Ultimately this allowed us to walk on a large number of rides, only wait in three hour-plus lines, and in our brief weekend trip we were able to ride all but just a few rides we wanted to get on (and those were not high on our priority list).
In this one, we wanted to share some of the simple strategies we developed in order to get the most out of your Disney World FastPass!
Please Note: FastPass+ rules can and do change over time. As such, after reading this guide we recommend checking out the official Disney policy to ensure no terms have changed since publication. As long as the system is similar to our outline below, these strategies should apply (or with slight modifications).
How Does the Disney World FastPass Work?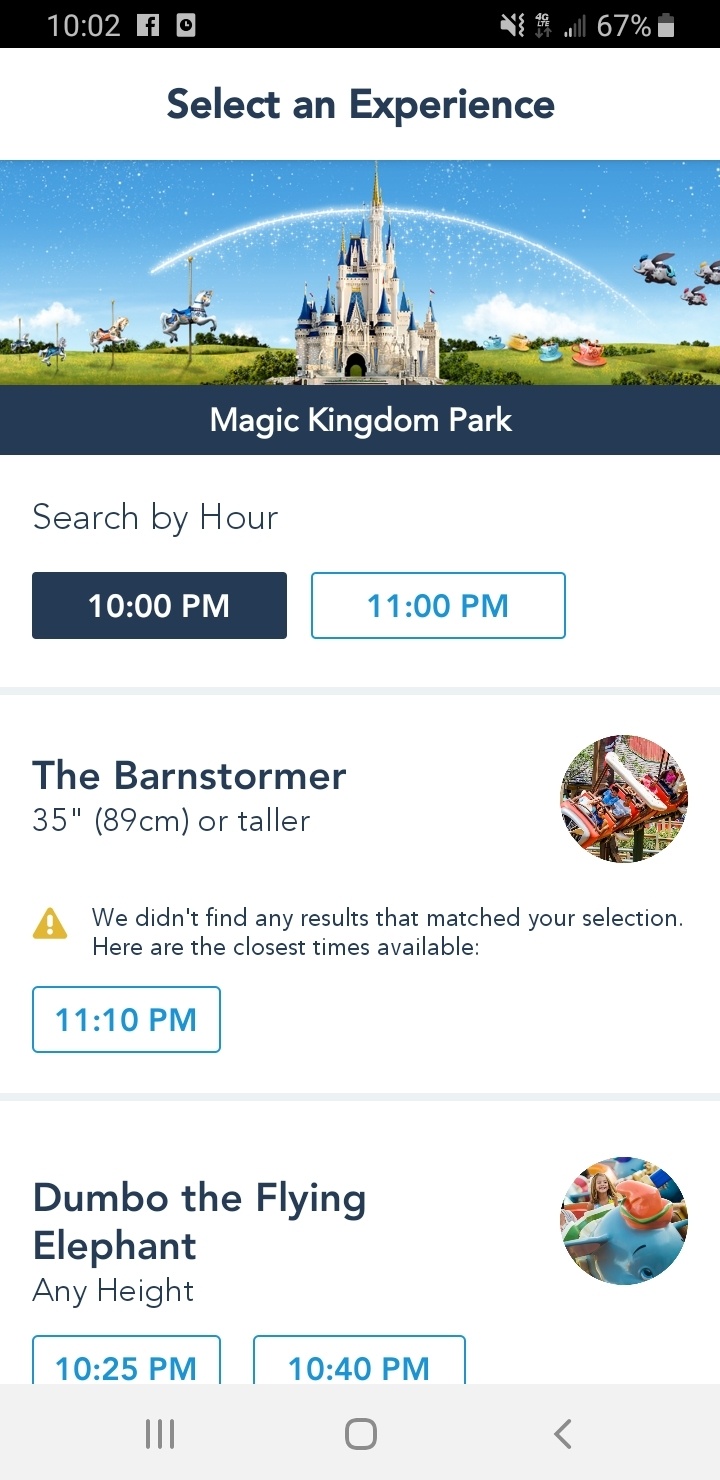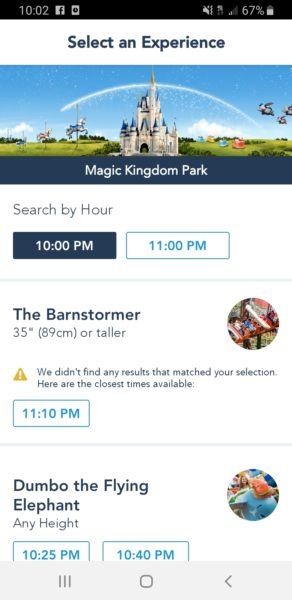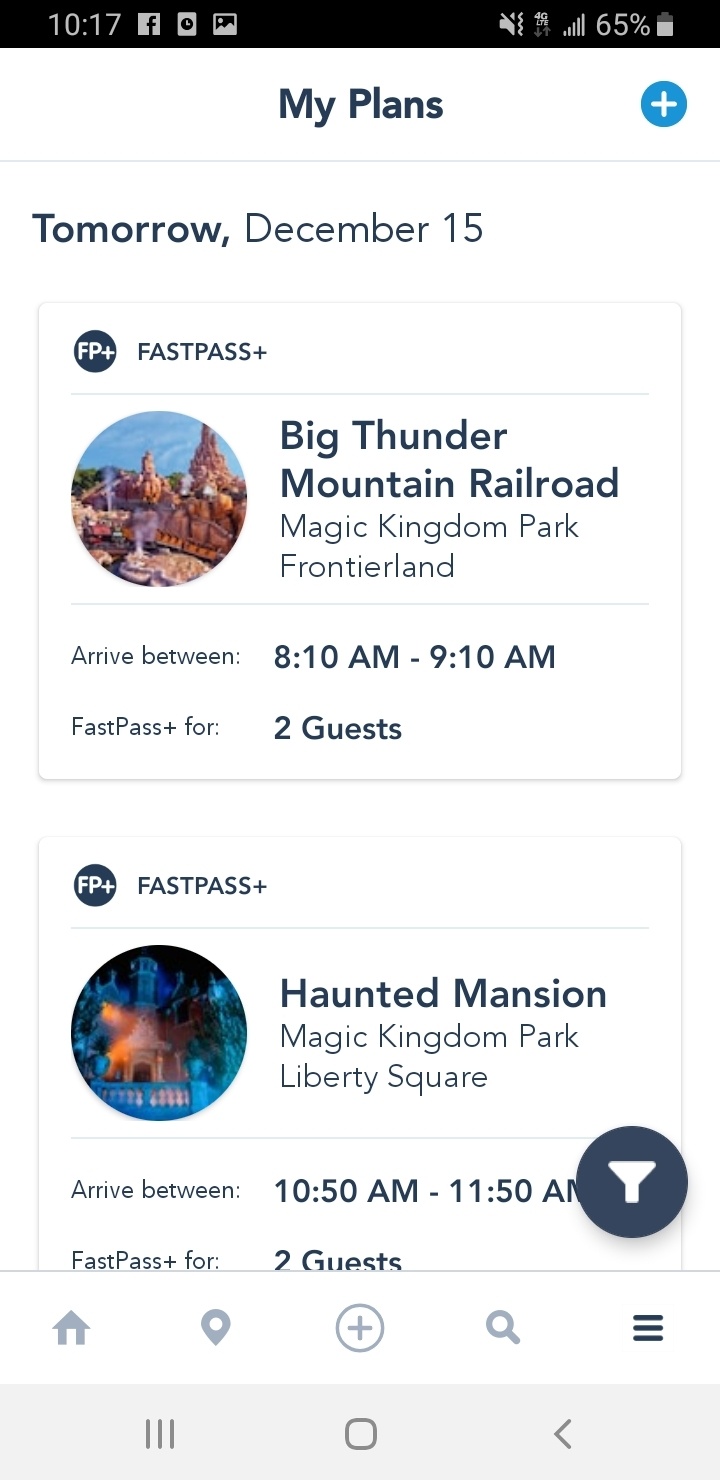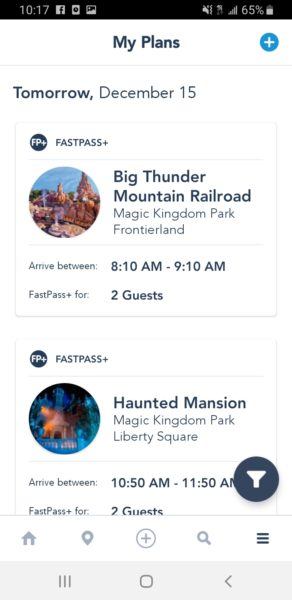 The Disney World FastPass system (known as FastPass+) is a way to reserve a one-hour timeslot in advance for rides at Magic Kingdom, Epcot, Hollywood Studios, and Animal Kingdom.
Guests with confirmed tickets are allowed to make up to three daily FastPass reservations at a single park up to 30 days in advance starting at 7 am Eastern time (those staying at a Disney resort can make bookings up to 60 days in advance- again, please reconfirm this via official sources for your trip per the above).
When your time to ride opens, you head to the dedicated FastPass entry, scan your pass or MagicBand at a kiosk, and walk into a significantly shorter line.
While this is a simple explanation, some additional rules apply.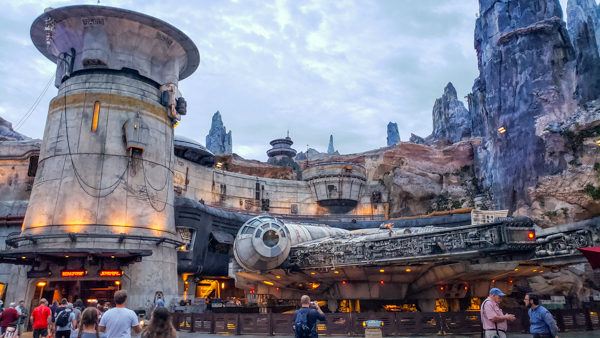 First, once you use your three passes at the park on the day of your visit, you are allowed to make one (1) more FastPass reservation for a ride later in the day. Once you use that you can make another, then another, and so on but are limited to one at any given time.
Second, in your initial three you cannot have passes at multiple parks or make reservations with overlapping timeslots. The initial three must be at the same park in three different hour timeslots (so, say, 9:30 to 10:30, and 10:40 to 11:40). Once you use your booked passes, those with the Park Hopper option can make their next reservation at a different park.
Finally, Disney breaks some rides into tiers (likely based on popularity), and for these you can only reserve one ride from the group at any given time. (For example, it'd be unlikely that you can reserve both Avatar rides on the same day. Once you reserve one top-tier ride the rest will become unavailable for advanced reservation.)
During our visit, we sadly did not get a chance to book our FastPasses 60 days in advance. In fact, we made ours under 10 days in advance during the prime Christmas season. So while some of the most highly sought after rides were completely unavailable, we had to get creative in order to maximize our experience.
At first, we thought this would be a complete disaster, but it ended up being pretty amazing.
The First Step? Break Up Rides Into Tiers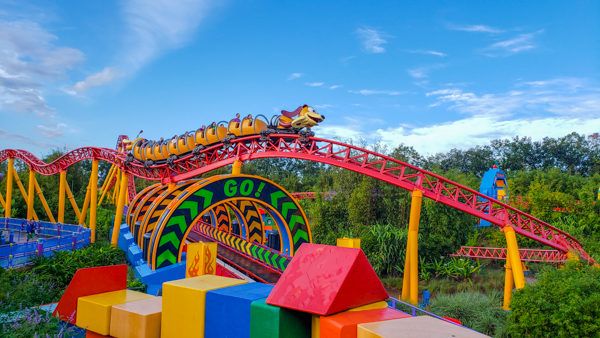 The first strategy for understanding the Disney FastPass system is to think of the rides in three main tiers. This is not based on the Disney tiers mentioned above, and more a mental understanding to help you get a better grasp of what rides are easy, hard, or impossible to book.
In our minds, the three tiers we saw are the following:
Tier One: This includes new and/or highly sought after rides. Think Star Wars: Rise of the Resistance, Smuggler's Run, Flight of Passage, Slinky Dog Dash, Toy Story Mania, the Seven Dwarfs Mine Train, and Frozen Ever After to name a few.

These book up fast and you'll be lucky to score one.

Tier Two: This includes older but still quite popular rides. Think Expedition Everest, Splash Mountain at peak hours, the Na'vi River Journey, Jungle Cruise, Thunder Mountain Railroad, and Space Mountain. This could also be anything that regularly has hour-plus waits.

You may get lucky on these.

Tier Three: This is everything else. Think Spaceship Earth, Dumbo, or other rides with historically shorter waits.

You shouldn't have problems finding a FastPass for these.
If you cannot book your tickets as soon as the FastPass system opens for resort guests 60 days in advance, it is pretty safe to say you will not be getting any FastPasses in the Tier One rides. Give up hope now unless you're really lucky for a cancelation (more on that below) or extra timeslots being released (we never saw it, but it is not unheard of).
But Tier Two and Tier Three rides, we have some strategies for you to consider.
The Timing of Your FastPass Bookings Matters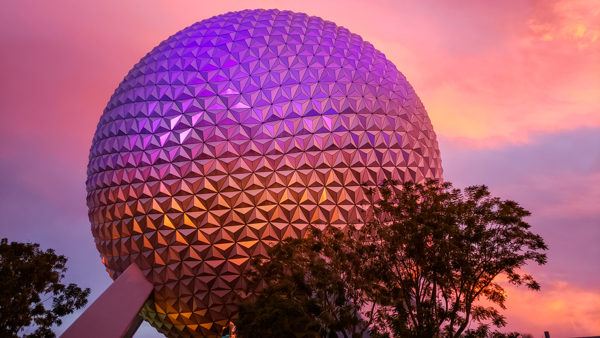 The most important thing to consider in a FastPass strategy is when to make your bookings. As noted above, Disney does not let you make your FastPass reservations with overlapping times, so if you book all three of your available passes you'll be looking at a three-hour window blocked out before you can start booking another FastPass for the day. Add some time in between, and that is an even longer wait before you can make a new reservation.
As our strategy was to get as many FastPasses as possible, there are two schools of thought you could adopt here.
The first is to simply make reservations for rides within the first (roughly) three hours of the day. Get in early, use your FastPasses as quickly as possible, then see what you can find with the rest of your day.
The second is to do a similar lumping of your FastPasses together, but wait until an hour or two after the park opens in order to attempt to get to a highly sought after ride (like Rise of the Resistance or Flight of Passage) right at rope drop. Even the most successful people on some of these rides could have 30, 60-minute, or longer waits (which would still be better than our three-hour wait for Flight of Passage), but you could also get lucky and ride a few rides with no wait at all.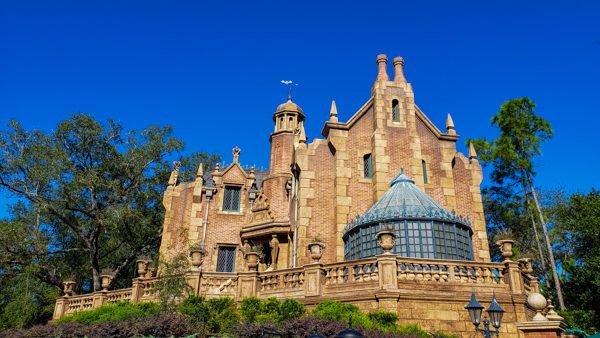 We do not have a good solution for which is better (even though we personally chose the second option), but no matter what you do you could design your first three FastPass slots such that you hit the first one towards the end of the hour, the second one towards the beginning (so hitting these two back-to-back), ride a third ride immediately thereafter via waiting / going single rider, and then going straight to the third FastPass if park crowds work in your favor.
Doing this often let us ride four rides in the span of just about two hours, and by being selective on when this cluster started we timed it pretty well with opening times and hitting a popular ride right away with another minimal wait. This allowed us to ride five or six rides by lunch and have an open remainder of our day to book more FastPasses.
So if you are booking your first three FastPass rides in advance, we think the timing matters more than the rides themselves. If you can get some in Tier Two, great. But the best option would be to take what you can get if you want to have a few guaranteed right away (although you may only want to have two to start- more on that below).
Wait for a Ride Earlier Even If You Have a FastPass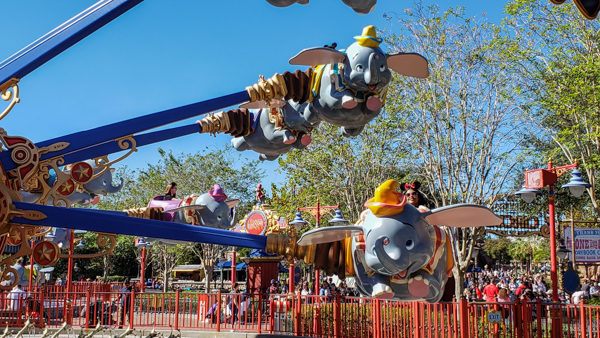 Our next tip is a simple one- if you have a FastPass for a highly sought-after ride but see a great wait time for it earlier in the day, get in line and ride it early!
In a perfect world, you would use a FastPass to avoid the line altogether, but if I had to choose between a great wait time (think 30 minutes instead of 90) or waiting three hours for my FastPass to become available, I'll simply wait for the ride now out of convenience.
In picking rides to jump on strategically based on wait time, this allowed us to cancel later FastPasses for rides we did not necessarily want to ride twice (which at Disney is, sadly, a lot of them). Ultimately this gave us more flexibility in reserving something else instead. During our visit, there was always something available, and we squeezed in one or two more rides by optimizing our day around wait times alone.
Simple and effective.
Once You Use Your Three FastPasses, Start Finding More Immediately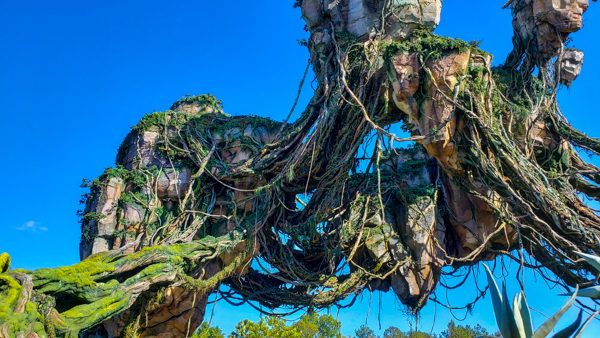 As soon as you scan your third FastPass and enter the line, you are then allowed to book one more FastPass for later in the day (and another once you use that, and so on). Naturally, if you want to abuse this you should find something that is available as soon as possible thereafter.
So immediately after scanning we would open our app in line and hope to find something readily available within the following hour or so. It was at this point that we noticed something when looking at Disney Fast Passes day-of- they vary wildly upon each load!
We did not notice this much when booking about ten days out, but we noticed the available passes changing by the second with each refresh. So say if you load available FastPasses at 3 pm, and immediately reload 3 pm again, you may see different options each time you do that.
We attribute this to one of two things- either the Disney app is awful (which is true for many reasons) or people cancel their FastPasses regularly throughout the day. As such, whenever we had the option to start looking for more FastPasses, I would refresh the timeslots over and over again until I found a better ride and/or timeslot that worked for us.
In many cases within the span of about 10 minutes (or before we even got on the ride we were waiting for), I would find a highly sought after rides with a desirable timeslot. This may not have been in the next hour as intended, but we definitely found some great passes for Tier Two rides with decent times that we jumped on (this is how we got Na'vi River Journey, Expedition Everest, and more, all through a simple refresh).
This is one reason why we think perhaps only booking two passes in advance may make sense, because during the day of your visit you may be able to score a better ride than what was available previously. That being said, if you can cluster three rides early on in the day, that could also work out just fine as well as the previous tip can vary considerably based on day-of crowd sizes.
Keep One FastPass Open For the Night Before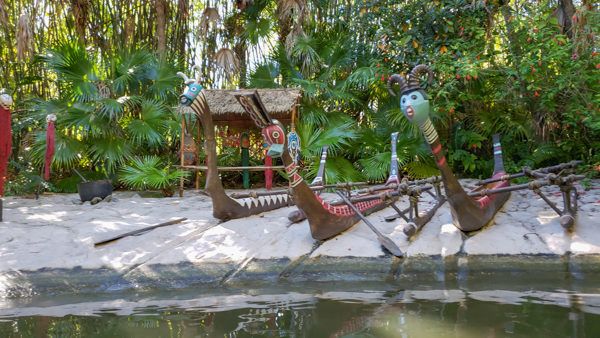 Another possible strategy to keep in mind is that many, many FastPasses get canceled the night before as well. We touched on this briefly in an above tip about how plans change, but we saw the greatest fluctuation of available FastPasses between 10 pm and midnight the night before our visit to a park the following morning.
We attribute this to people staying up later than they intended and canceling early morning FastPasses in order to sleep in. In fact, we stayed at Magic Kingdom until nearly 11 pm on a Saturday night and canceled our 8 am Thunder Mountain Railroad for the following morning as a result- there was no way we were making it to the park by 9 am after having a 16 hour day the day before.
What happened instead? Within 10 minutes of looking, we picked up an 8:45 am Space Mountain, and walked on it closer to the 9:45 am cut-off time after arriving at the park at about 9:30 am. We traded one sought after FastPass for another at a more optimal time and saw many of these pop up for other rides that we had already ridden during these timeslots as well. After that, we simply walked over to Thunder Mountain Railroad and waited 20 minutes to ride it.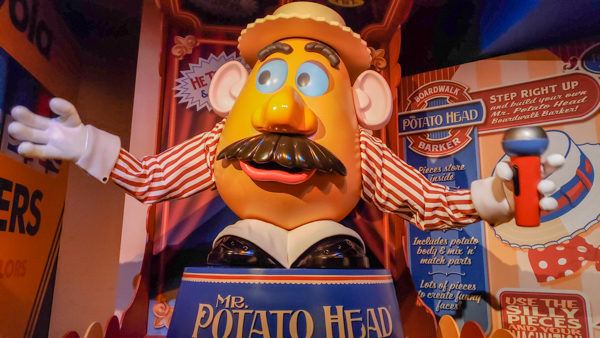 But why keep one FastPass open? Well, the FastPass reservation system isn't the most convenient for research if you have all three slots booked, and having one available lets you jump on rides immediately without the risk of losing the opportunity. This is true both in bookings the night before and day-of bookings. One of our days we only booked two FastPasses and it let us jump on a highly sought after ride when it came available throughout the day- a nice little perk.
That being said, if you can find three rides in a clustered time early in the day, we'll almost always recommend taking the three rides regardless of what they are.
(Side Note: Whenever we saw something pop up on the app, we often took a few moments to confirm and never once had the app come back and tell us it was booked out from under us. We're guessing that they're flexible once it shows to guests but cannot confirm this one way or another.)
The Magic Kingdom FastPass System is The Easiest to Abuse
Finally, out of all of the parks we visited, using the FastPass system at Magic Kingdom was by far the easiest. Part of this is by the sheer number of rides on the property, but also because most of them fall into Tier Two and Three as noted above.
We saw FastPasses come up for virtually every ride on the property outside of a slim few that fall into what we call Tier One, and we got to ride every ride we wanted except for Peter Pan's Flight and the Seven Dwarfs Mine Train all within the span of about nine hours over two days. (Note: We saw Peter Pan's Flight come up the night before but the timeslot conflicted with another FastPass, we never saw the Mine Train pop-up.)
So while you may not be able to find a FastPass for many of the popular rides at Magic Kingdom in advance due to them booking up, odds are good you'll be able to find some the night before or day of when visiting. Couple that with waiting for rides with short waits, and you can really get a lot out of this park in a relatively short amount of time.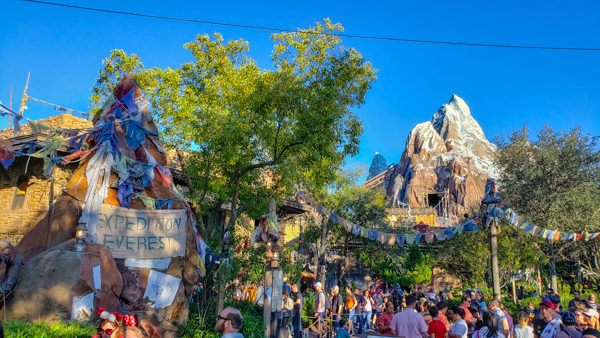 Overall, when we booked our tickets to Disney World just about 10 days in advance, we thought it could be a recipe for disaster due to all FastPasses being claimed already. While this is most certainly true for the highly sought after Tier 1 rides, we were able to use some of the above methods to claim a FastPass for virtually everything else.
Those that were left either had single rider lines that we used exclusively or, like Flight of Passage, we simply waited for it. In the end, we only had significant waits for about three rides during our entire visit (four if you count my early morning visit for Star Wars: Rise of the Resistance), and this allowed us to ride almost every single ride at Disney World in our quick three-day visit.
So, with proper planning, the Disney World FastPass system can be quite effective!
Do you have a Disney World FastPass tip? Comment below to share!
In need of a hotel near Disney World? Check out the Hilton Bonnet Creek where we stayed!
About Jeremy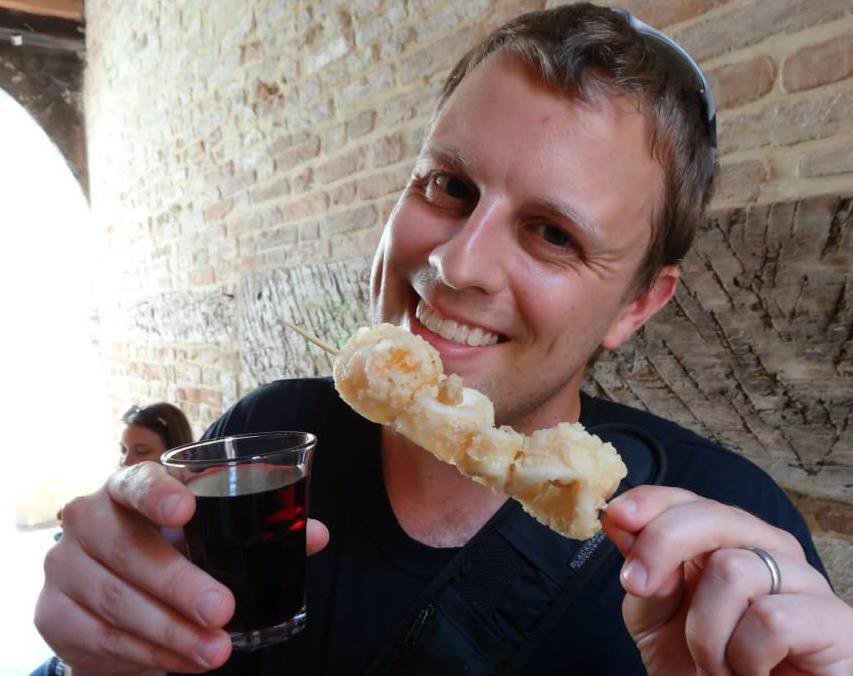 About the Author: Jeremy is a full-time travel writer based in Pittsburgh and primary author of this site. He has been to 70+ countries on five continents and seeks out new food, adventure activities, and off-the-beaten-path experiences wherever he travels.