Published by Jeremy. Last Updated on January 24, 2022.
Disclaimers: Our site uses demographic data, email opt-ins, display advertising, and affiliate links. Please check out our Terms and Conditions for more information. Listed prices and attraction details may have changed since our visit and initial publication.
We booked our trip to Walt Disney World in December 2019 on a whim. In fact, it wasn't until after we booked our tickets that I learned that Star Wars: Rise of the Resistance was opening, quite literally, the very next day.
As our trip to the park was just about 10 days later, I was torn on whether or not I'd risk the crowds and the early morning wake-up to try and get a ride. It wasn't until the day before visiting the park that our hotel concierge gave me some great tips on how to get a good boarding time, and emphatically encouraged me to do so.
I set my alarm for 4:10 am the following morning, took an Uber to Hollywood Studios, and somehow managed to be on the first ride of the day for Star Wars: Rise of the Resistance.
In this one, I want to share how I did it and what the ride is like in order to help those who are visiting do the same.
Note: This article is broken into two sections. The first section features the steps I took in order to, quite literally, walk on the ride after opening. It will only contain photos from the public areas of Galaxy's Edge. The second section will feature a review of the ride itself and will feature some spoilers both in text and images as I got to take a few shots while on the ride.
Getting a Boarding Group for Star Wars: Rise of the Resistance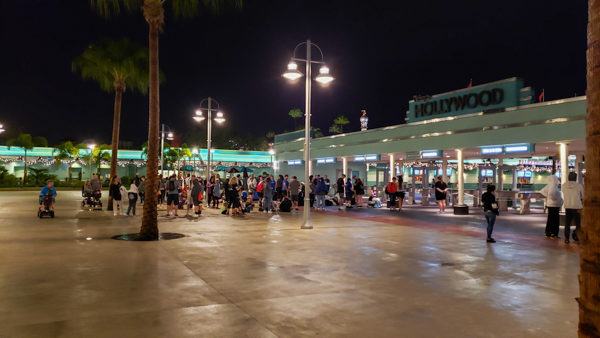 Due to the popularity of Star Wars: Rise of the Resistance at the ride's opening, Disney instituted a boarding group policy in order to effectively manage the wait. This is a lot like the old Fast Pass system at Disney in which you are allocated a timeslot where you can return to get in line with a much more manageable wait (reported at 15-30 minutes pending breakdowns).
The problem? In the first few weeks of opening, so many people tried to get a time slot for Star Wars: Rise of the Resistance that all boarding groups filled within 15 to 20 minutes of the park's official opening (which for me was 7 am, but a bit more on that later).
Couple that with park entry lines in the thousands and you can quickly realize you need to get to the park well before opening time to even get inside before the groups are gone (and if you were to get one of the last groups, keep in mind it'd likely be called near park closure well over 12 hours later).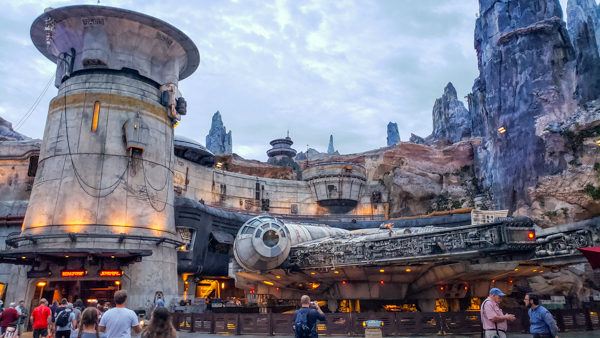 Due to later fast passes at Epcot, I wanted to ensure that I could get a boarding group by noon, and at the encouragement of my hotel concierge, I arrived at the park by 4:30 on December 13th and saw 100 people in line (split between about five lines). My concierge told me to find the 'no bags' line as it lets you get through security quickly, and during my visit this one ended up being the entry line closest to the curve on the lefthand side. The 'no bags' sign wasn't out just yet, but people in line ahead of me suggested that this is always the no bag line at the park (I found this to be true in our visit the following day as well).
By about 5:30 or 5:45, security guards came out and started letting people through the metal detectors and the two dozen or so people in front of me got through within a minute or two- well before just one or two guests from the bag check lines got in. This let me run-up to one of the entry kiosks and be second in line. Getting through the security line quick was critical because at this point there were well over 1,000 people waiting in the various lines by my estimations.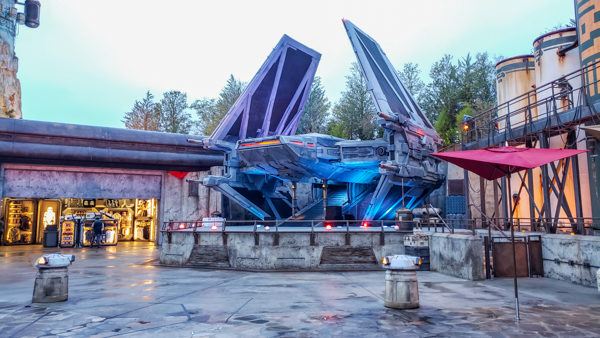 In previous days I was told that the park had opened at 6:15 or 6:30 am, well before the posted opening time, but during my visit they started letting guests in at 6:40 am (this is why getting in early is important). Getting into the park quickly is the biggest key as Disney will not let you join a boarding group via its app until after you (and anyone with you who you want to ride with) are scanned into the park. So, after scanning my card I opened up the app, was issued Boarding Group 6, and started walking towards the ride.
Five minutes later I got a push notification that my boarding group was ready (they started at Group 6 on this particular day- a random number to prevent crowding in Galaxy's Edge), and I not only walked over to the ride without stopping but right into the queue and onto the first load of the day- with only seven other guests (about half capacity).
While I will talk about the ride itself more below, for now, I want to skip a bit to a bonus perk you can enjoy after getting off of the ride.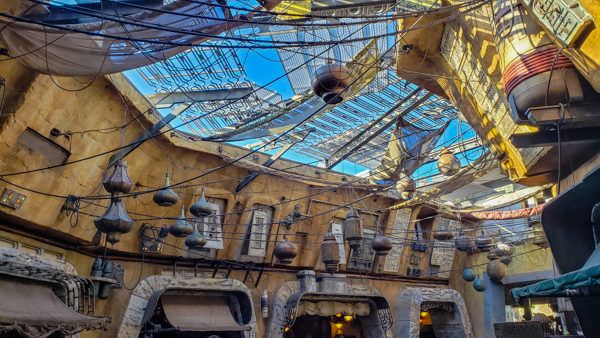 After getting off the ride I managed to ride Smuggler's Run, Tower of Terror, Rock 'n' Roller Coaster, and Star Tours all without a wait and was out of the park within two hours for a much-needed nap. This mimics reports I read from other guests who arrived early who got to, quite literally, ride every ride in the park within an hour.
By the time I was done in Galaxy's Edge, the Toy Story rides had an hour-long way and I skipped them for a later visit to the park. In retrospect, I should've done those first right when I had the chance as my boarding number for Rise of the Resistance was good for two hours, but in the heat of the moment I decided to go walk on the ride right away (which did allow for me to get some of the photos below).
In any case, this was a pretty awesome side perk of getting up early that cannot be overstated!
So, there you have it, the complete process of how I walked on Star Wars: Rise of the Resistance right at park opening.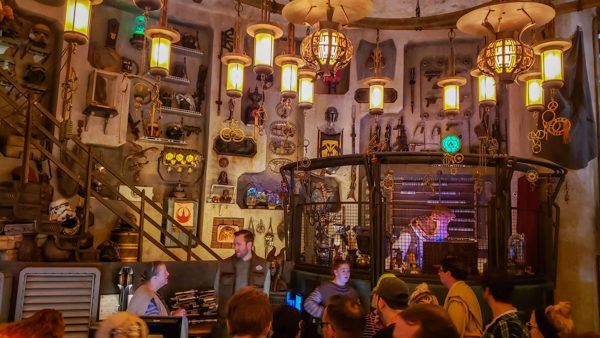 If you are reading this and visiting the park while the boarding group process is still in effect, but don't necessarily want to arrive at 4:30 am like I did, there are some things you can do. First, I recommend checking out many Disney blogs for the week you visit to find out when the park technically opened in the days leading up to your visit (in December 2019 there are bloggers who go literally every day and update accordingly). Second, also try and see what time passes run out as well to get an idea of the window you are looking at- keeping in mind there will be thousands of people trying to enter the park at opening time.
This can help you prepare significantly, but at the end of the day earlier is better, and you can always have a long nap later if you can get an early boarding group!
Now, spoilers ahead, so stop reading here if you don't want to know what the ride is like (or see photos).
Star Wars: Rise of the Resistance Review
If you are reading this, then you are okay reading spoilers and seeing spoiler images for Star Wars: Rise of the Resistance. Welcome to the First Order, and spoilers. Did I mention spoilers?
Spoilers start here.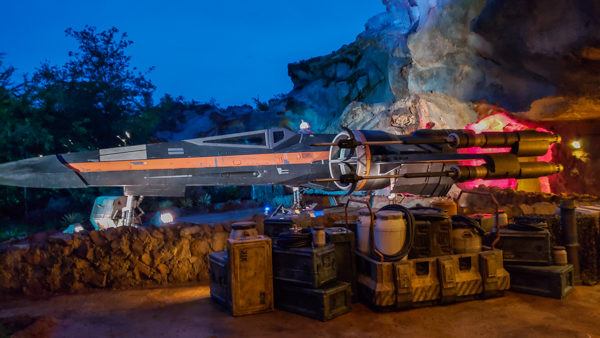 Star Wars: Rise of the Resistance raises the bar on immersive set-based rides at Disney- not just a little, but to a whole new level. If you've ridden Avatar Flight of Passage, take that new bar for virtual immersion and consider it the same for a physical set and that is Rise of the Resistance. Take all of the things you wish Star Tours was, and that is this one rolled up in a simple explanation.
The total duration of the ride is just under 20 minutes and is split up into three key zones (with the traditional "ride" component coming at the end and lasting about 4 1/2 minutes).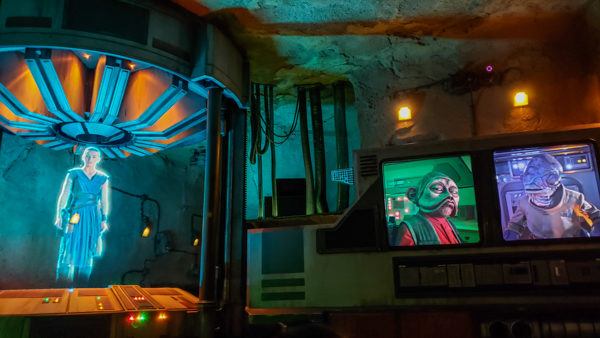 In the first section, you enter a briefing room where a BB-8 droid is rolling around and a stunning hologram of Rey pops up where she welcomes you to the Resistance and gives you a mission briefing. From there, you load on a transport ship and take off. In the process, you are intercepted by the First Order and taken on board a Star Destroyer.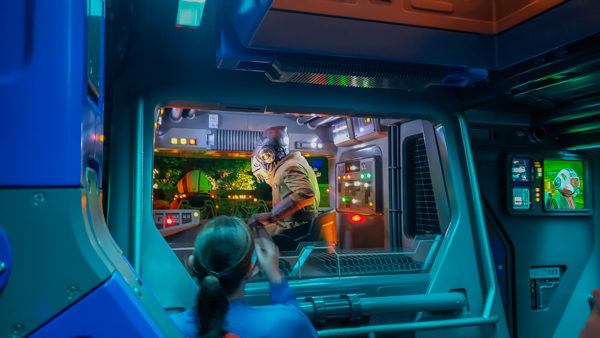 The transport ship section is open for you to walk around and is a small simulator with windows where you can look out in all directions as well as some stunning animatronics. When in this one you'd be wise to turn around and look in every direction to really get the full experience as there is more going on than just in front of you.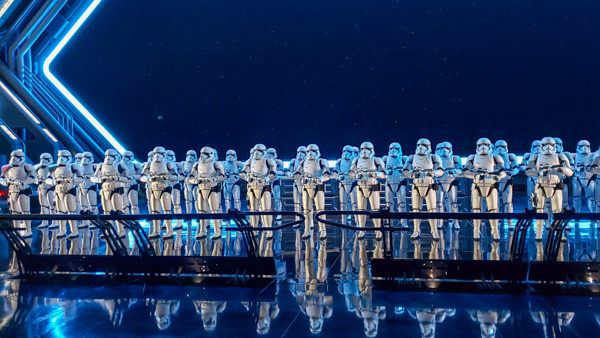 In the second section, you are prisoners of the First Order and are greeted by an Imperial officer and a bastion of Stormtroopers in a daunting docking station. Think of the scene in A New Hope when the Millennium Falcon gets taken aboard the Death Star, and this is a real-life feeling of that and is perfect in every way (not to mention, turn around and you'll see the shuttle you flew in on- the subtle details are also stellar).
After a quick welcome aboard (about as good of welcome as a prisoner can get, at least), you transported to a prison cell where General Hux and Kylo Ren are planning to torture you for Resistance information.
From there, you enter the final section, a heroic escape! Even with this somewhat spoiler-heavy review, I don't want to get into the mechanism of how you escape here- although I will say it gave me chills. After a series of events you end up in a transfer vehicle to make your escape to a pod but are spotted by Stormtroopers and a high stakes chase ensues.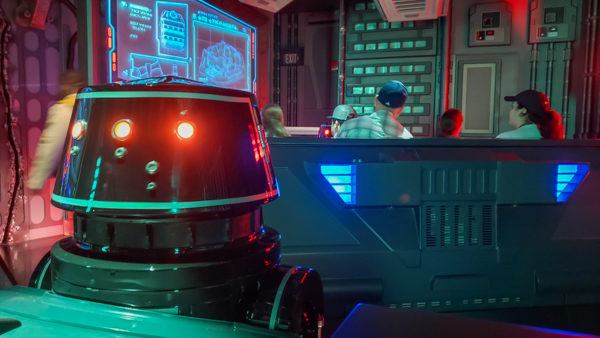 This is the section of the ride I wish I could ride multiple times over as the scale and attention to detail is unlike any other set-based ride in Disney. Again, I'm not going to spoil it, but you'll do well not blinking at any time during the course of this section.
After making your triumphant escape, you are welcomed by the Resistance and make your way back to Galaxy's Edge to continue on with your day where you'll already be planning a return trip to how to get back on the ride again and again and again.
Overall, I was not excited about getting up at 4 am to ride Star Wars: Rise of the Resistance. In fact, I almost didn't do it. But getting up early was worth it many times over and if you find yourself in the same boat during an upcoming visit (especially if the boarding group policy is still in effect- as Fast Passes and single rider lines are hopefully coming in 2020), do it. Do whatever is necessary to ride this one (and Flight of Passage at Animal Kingdom, for that matter).
You will not regret it.
Star Wars: Rise of the Resistance opened at Disney World's Hollywood Studios in December 2019. I visited on December 13th. Please check out reports from local Disney blogs to find out the current boarding practices for this ride in the coming weeks and months as times are prone to change and we may not keep up with the most accurate information. At this time, all information above is from my specific visit date.
Have you ridden Star Wars: Rise of the Resistance? What'd you do to get a boarding group and was it worth it for you? Comment below to share!
In need of a hotel near Disney World? Check out the Hilton Bonnet Creek where we stayed!
About Jeremy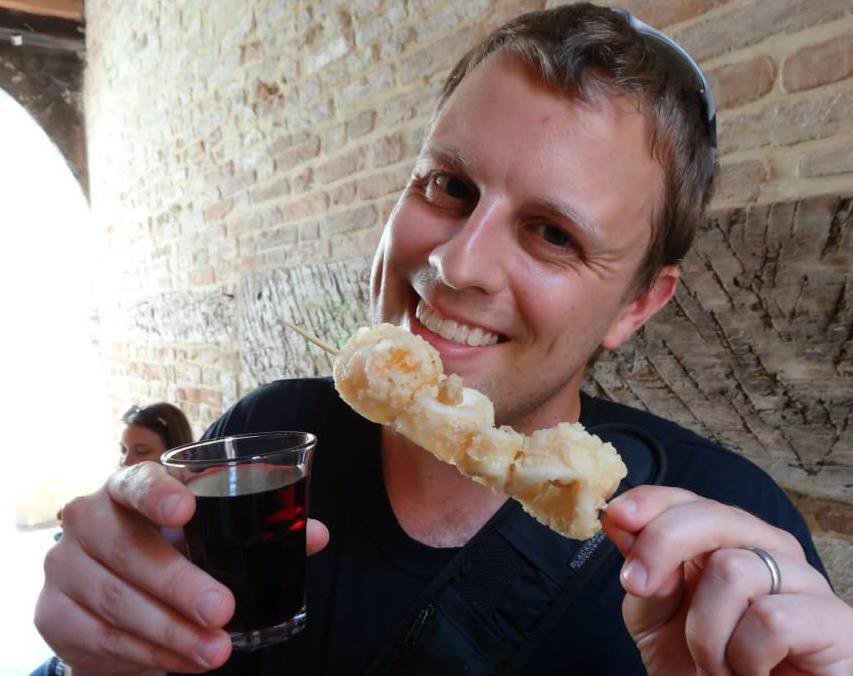 About the Author: Jeremy is a full-time travel writer based in Pittsburgh and primary author of this site. He has been to 70+ countries on five continents and seeks out new food, adventure activities, and off-the-beaten-path experiences wherever he travels.