Last Updated on December 31, 2019 by Jeremy
Disclaimers: Our site uses demographic data, email opt-ins, display advertising, and affiliate links. Please check out our Terms and Conditions for more information. Listed prices and attraction details may have changed since our visit and initial publication.
We always had a Disney vacation on our radar, but due to Angie's travel schedule we had to make this one a last-minute impulse. By the time we ended up booking the vacation, we had just about one week to get all of the details put together for our three day Disney trip.
It was not fun.
As you will soon be made aware, the number of details that go into crafting the perfect Disney itinerary is massive. So massive that you could likely spend a year researching and still not get the perfect itinerary. But we only had a week, and we were in a rush.
So if you are in the same boat as us when putting together your Disney trip, we have a simple answer for you (especially if you do not have kids): give up control.
Seriously!
Planning a Disney Vacation in Under a Week is Frustrating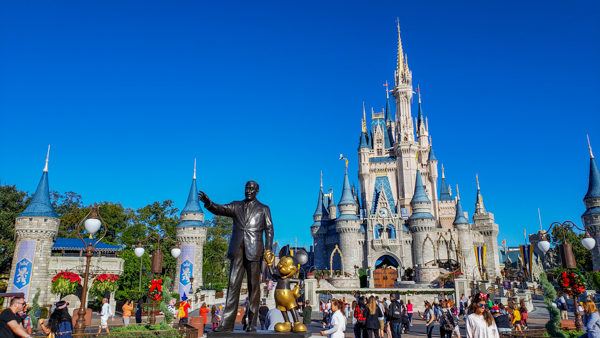 To be honest, I found planning a Disney trip within a week of visiting to be one of the most frustrating experiences I've ever had.
Between four parks, numerous rides, FastPass logistics, whether or not you want a Park Hopper, a huge property of resorts to decide between, weather concerns, and other extra experiences you really can go in circles trying to put it all together- and that is precisely what happened to us. With only just a few days in between buying our tickets and our visit, we lost track of the number of hours we wasted simply circling between the above points.
Do we want to visit Magic Kingdom on Sunday with the best weather despite early closure for Mickey's Very Merry Christmas Party or do we want to swap it for Hollywood Studios for Extra Magic Hours but risk being at Magic Kingdom on a rainy day? Or should we upgrade to the Park Hopper (an extra $150 during our three-day visit) for more freedom?
We had an extra wrench thrown into our system when we found out that Hollywood Studios was opening earlier with unpublished hours to let more guests get in early to experience Star Wars: Rise of the Resistance– so those Extra Magic Hours were out. Of course, if you didn't know that and arrived at opening, you probably would not even get a timeslot to ride at all.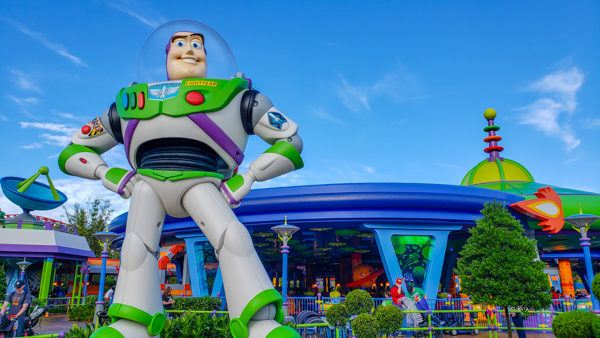 So we had many circular thoughts, repeating these questions over, and over, and over.
Do we change park days? Do we arrive early to ride the Star Wars ride? 5 am? 6 am? (It ended up being 4:30 am.) Say screw it and skip the ride altogether? What about that Park Hopper? How the hell do we factor in FastPasses in with all of this? What about resort time? Do we really need a car?
I could go on.
When it comes down to it, the Disney system is so convoluted that you need an advanced degree in order to plan it all (also because, let's be honest here, Disney's website is horrible), and trying to cram all of our planning into just one week will even make the most season traveler want to go insane. In this instance, that was us.
So, if you are planning an impulse trip to Disney and want to know what you absolutely must plan for, forget about the above for a moment and continue on. There are only a few things that actually matter.
What You Really Need to Plan for Disney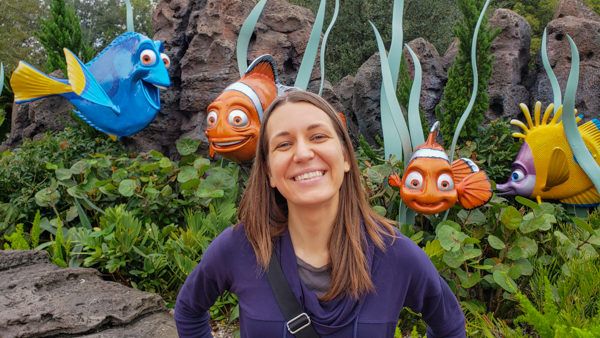 We'll be the first to admit that you obviously do need to plan some things when going to Walt Disney World.
Buying a ticket, booking a hotel, and simply showing up is not the best idea unless you've been to the park dozens of times and aren't trying to experience anything new. The basics like what ticket(s) you need to buy, where you're going to stay, if you want a car or not, and the like are a given no matter your scenario.
While we cannot provide good answers to some of the above as they're going to be unique to your needs and budget, we can say that staying on property at a resort with a shuttle is a great idea (also gets you Extra Magic Hours), and you may not necessarily need to rent a car as parking fees and rental costs are often more expensive than dealing with shuttle times and Ubering periodically (admittedly, we broke-even here but only because we rented a car with points).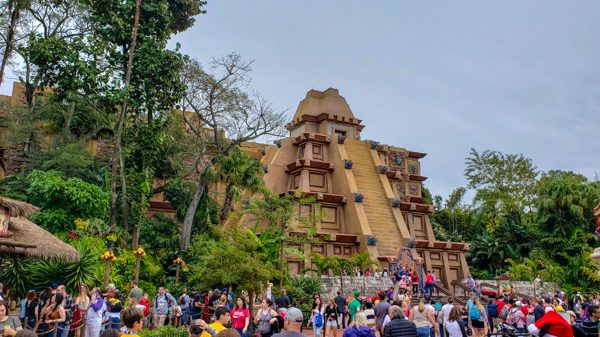 From there, your plans really should boil down to a few key things:
First, commit to buying a Park Hopper pass. Don't overthink the cost, just do it. We upgraded on-property at the last second and thought it was by far the best decision we made despite the small fortune it required to do so. With only having three days we really enjoyed the flexibility of jumping around parks as most are too small to spend a whole day at (to be honest, Magic Kingdom is the only one large enough that you can do that at unless you have kids, need to go slower, or want to ride many rides multiple times- we did not).
Second, get a rough schedule of the parks you want to visit first each day (and maybe any park you want to be at for an end-of-day show). If weather is of concern, you may want to pick Magic Kingdom for a sunny day due to the number of outside rides available there. But to us, the most important thing is to look at park times to make sure you can take advantage of any extended hours (like Extra Magic Hours if you are staying in an on-site resort).
We had one day where Hollywood Studios opened at 7 am and Magic Kingdom was open until midnight, and we somehow got to squeeze in Animal Kingdom in the middle for a glorious, albeit exhausting, 15-hour day! Purely from a time standpoint, the Park Hopper paid itself off here- the intangible of doing three parks in a day was simply a bonus.
Third, link your tickets on the Disney app and select your FastPasses as soon as possible. We were close to not even recommending step above on deciding which parks you'll hit which day, but because you can reserve up to three FastPasses in advance it makes deciding your first park in advance worth it. So do this next.
Our FastPass tips post has some good strategies here for planning these. We highly recommend reading our strategy for this as it will help you skip many, many lines.
Finally, close your laptop and ignore the rest. Seriously!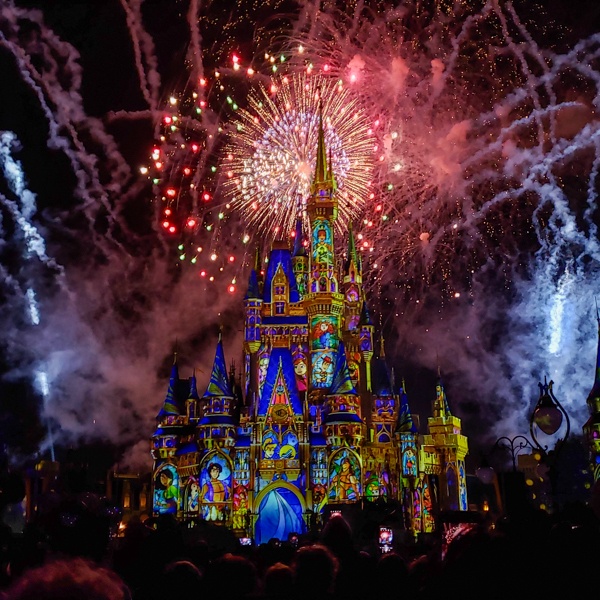 By booking a Disney trip so close to your visit dates, it is safe to say that the best FastPasses, restaurant reservations (in the parks, at least- we ate well at Disney Springs walking in), and premium activities will already be sold out (although we did snag some admittedly good FastPass options- although none of the top tier rides were available).
As such, most of the things you could obsessively plan over are already out of your control. By upgrading to a Park Hopper and only deciding on which parks you'll start at each day (purely for FastPass purposes), you'll have the most freedom to enjoy the parks with what little control you have left. (And if you pick one end-of-day show, do Magic Kingdom's fireworks- they blew us away.)
In a way, this is a good thing. Let your desire to control the rest go, and plan for everything else to be impulse decisions.
For Everything Else, Let It Go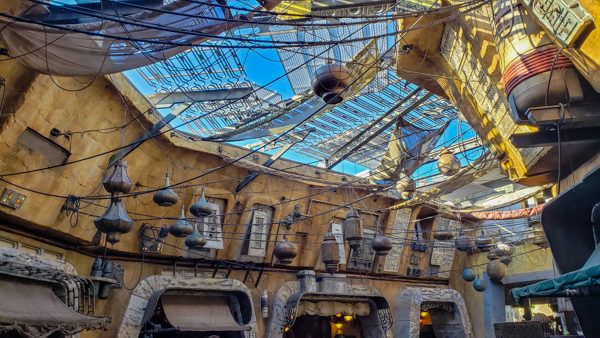 From here, you're really at the mercy of day-of scenarios. A freak weather change, Fast Passes opening up, crowd sizes, etc. You may get lucky and walk right onto the most popular ride of the season. Or it may have a two-hour wait or be broken and closed entirely.
There are simply too many what-if scenarios that could occur when visiting Disney World, so much so that it is impossible to control them all. Sure, booking your trip months out will allow for the most flexibility in terms of getting reservations, specific experiences, and even FastPasses. But even these kinds of bookings can fizzle with poor day-of logistics all the same.
Trying to do months of research in planning in a week is frustrating (infuriating even), and is simply not worth it. When we finally committed to giving up all control and taking the mindset of "whatever happens, happens" we started to enjoy things more and ended up having an experience far better than we could've set up ourselves.
So if you are in the boat where you decided to go to Disney just a week or so ahead of time, the sooner you release your need to control your experience, the faster you'll stop worrying and be able to enjoy whatever it is you get.
It may not be 100% what you want, but you'll definitely feel saner about it all in the process. Disney magic and your Park Hopper will take care of the rest.
About Jeremy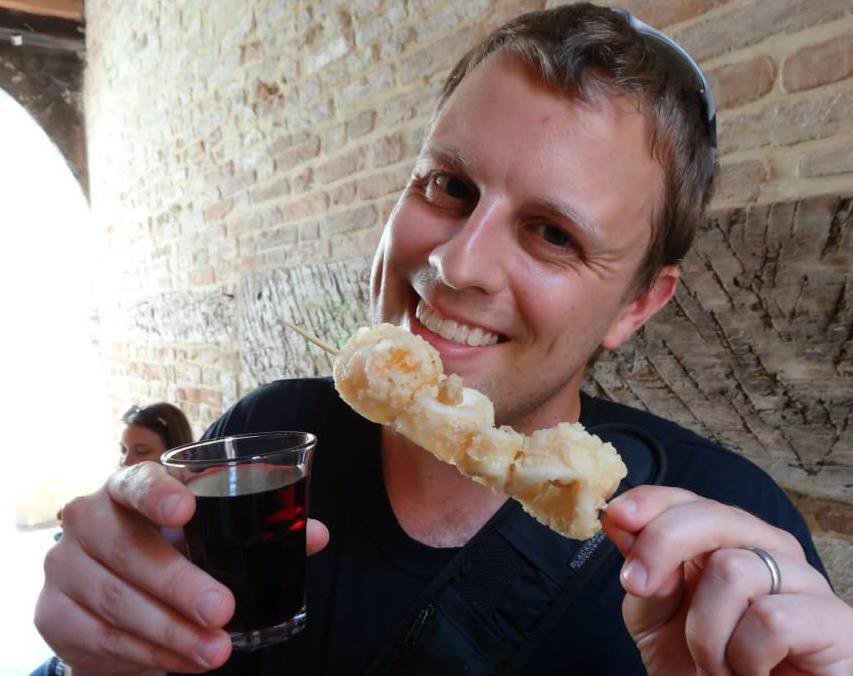 About the Author: Jeremy is a full-time travel writer based in Pittsburgh and primary author of this site. He has been to 70+ countries on five continents and seeks out new food, adventure activities, and off-the-beaten-path experiences wherever he travels.