Last Updated on September 19, 2023 by Angie
Disclaimers: Our site uses demographic data, email opt-ins, display advertising, and affiliate links. Please check out our Terms and Conditions for more information. Listed prices and attraction details may have changed since our visit and initial publication.
During our recent time in Portland, Maine, as food lovers we were overwhelmed with the huge number of highly rated and award-winning restaurants in such a small town. We were also torn between eating as much lobster and seafood as humanly possible and exploring some of the other types of cuisine available in Portland.
When we heard about Pai Men Miyake, which incorporates local seafood into Japanese cuisine, we knew it ticked both boxes and that we absolutely had to check it out.
Go For the Unique Seafood Creations at Pai Men Miyake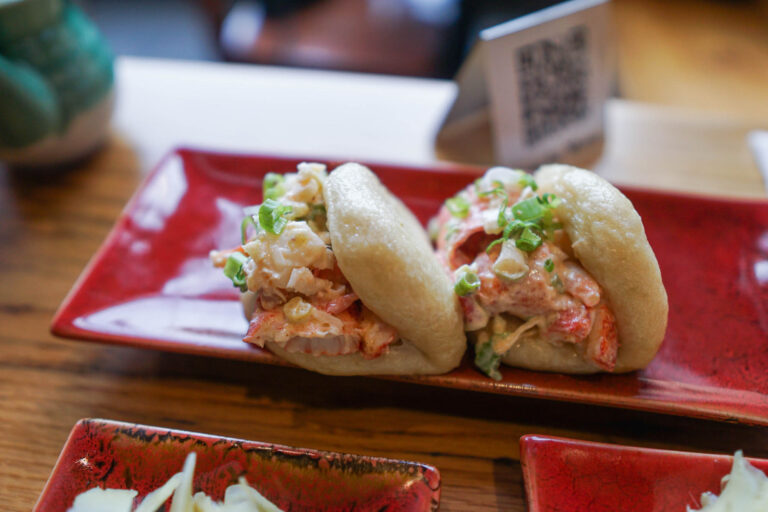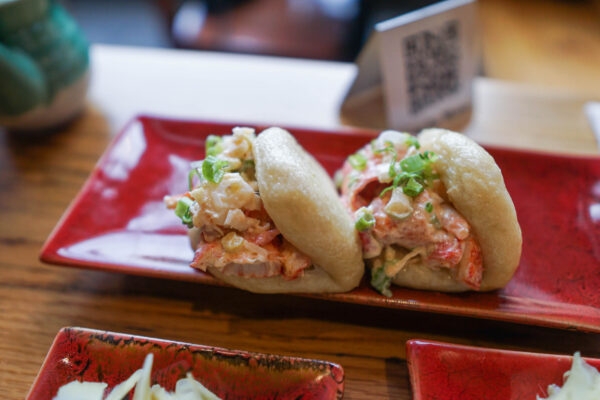 On the surface Pai Men Miyake may seem like just another Japanese restaurant, but once you dive into the menu you'll discover why this place is so special: local crab, lobster, eel, scallops, and more find their way into sushi rolls, steamed buns, ramen, and donburi in interesting and creative ways.
As we were on a quest to eat as many lobster rolls in Maine as we could, we knew we had to start with the restaurant's take on this classic dish: lobster buns. In this dish, homemade steamed Asian buns were filled with sweet and tender lobster mixed with mayo and chive. While the lobster was obviously amazing, the homemade buns threatened to steal the show with their perfect balance of fluffiness and chewiness.
But if we thought the lobster buns were excellent, the rolls were absolutely unbelievable. We tried the unagi roll and spicy scallop roll, which were simply stunning in their presentation but also some of the best rolls we've ever had anywhere.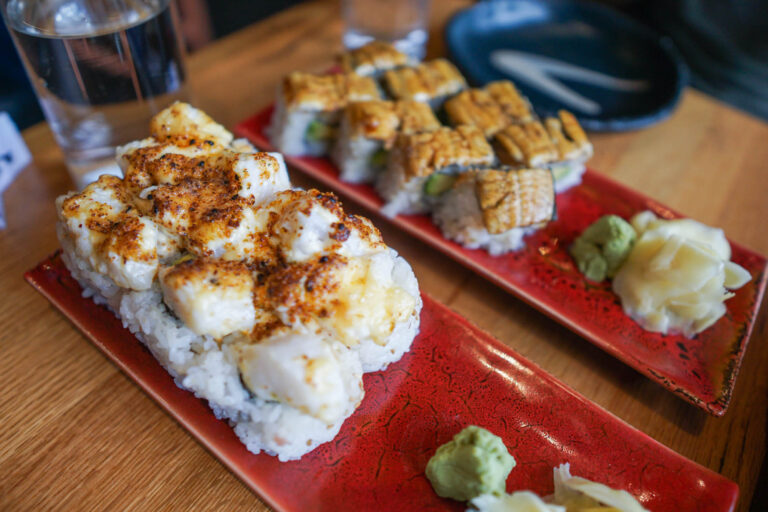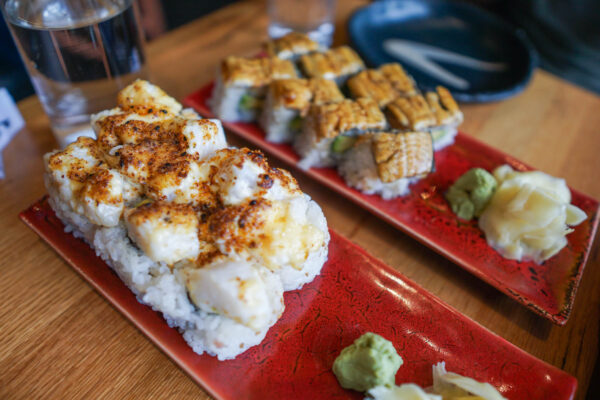 The unagi roll had local eel with avocado and eel sauce. I always thought I wasn't a huge fan of eel, but the freshness and tenderness of this eel made me change my mind.
The spicy scallop roll was another stunner – it was an absolutely massive roll that was presented with giant local scallops sitting on top of the roll. The roll was stuffed with avocado and topped with kewpie mayo, and the whole thing was broiled to golden brown perfection. The scallop was unlike anything I've had before. It almost tasted like it was still alive, it was so succulent, just barely cooked through, juicy, and tender.
The only downside to the rolls? They're so massive that they're hard to eat- but we will gladly take that challenge.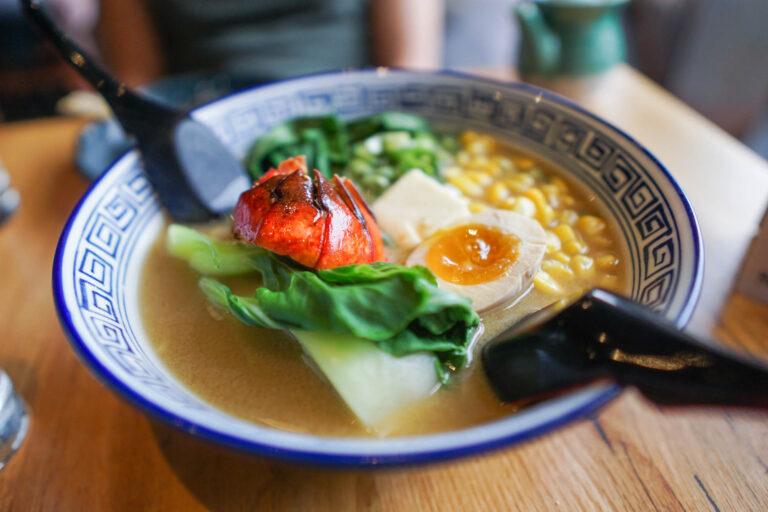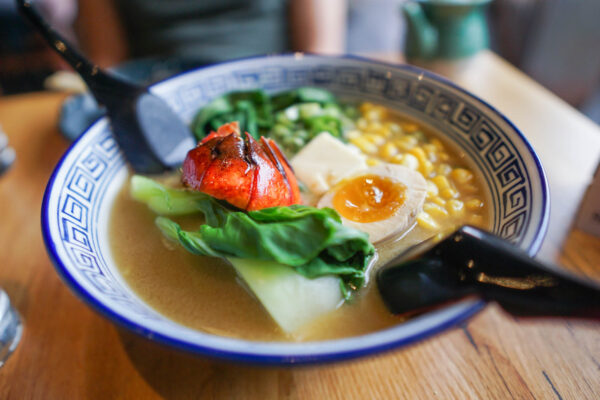 We were honestly stuffed at this point but we still had the lobster ramen coming. There was a beautiful broiled half-lobster tail peeking out of the broth (which admittedly was on the smaller side). The broth itself was rich and buttery (it arrived at our table with an actual pat of butter floating on top – yum!) with corn, ramen, and scallions. As good as the ramen was, the rolls were the star of the meal for sure.
During our visit Pai Men Miyake was not taking reservations; they were accepting walk-ins and takeout only. We arrived a few minutes before they opened on a weekday for lunch, and good thing – shortly after opening their doors they were completely full with a several-hour wait.
My favorite meals are the ones that inspire me and make me think about ingredients in new ways, meals that I'm still thinking about days or weeks later. Our meal at Pai Men Miyake was just such a meal: I'm still dreaming about the scallop roll!
Pai Men Miyaki is located at 188 State Street in Portland, Maine.
Looking for more great restaurants in Portland, Maine? Click the previous link to check out some of our favorites!
About Angie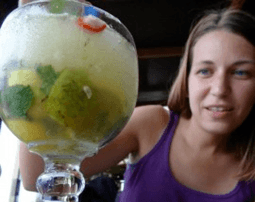 About the Author: Angie is a contributing author. She has been to nearly 60 countries and seeks out the best restaurants, bars, bakeries, and other unique food items wherever she goes- often with her husband, Jeremy.