Last Updated on July 21, 2022 by Jeremy
Disclaimers: Our site uses demographic data, email opt-ins, display advertising, and affiliate links. Please check out our Terms and Conditions for more information. Listed prices and attraction details may have changed since our visit and initial publication.
For a city as small as it is, Portland restaurants are disproportionately delicious and high in number.
While we had a very quick visit to the city, we found ourselves enjoying the dining scene farm more than we ever anticipated.
The main food we ate was, of course, seafood, and if you are lovers of all things oysters, lobsters, and more this city will certainly not let you down.
So in this one, we thought we'd share a few of our very favorite restaurants in Portland, Maine!
Eventide Oyster Co.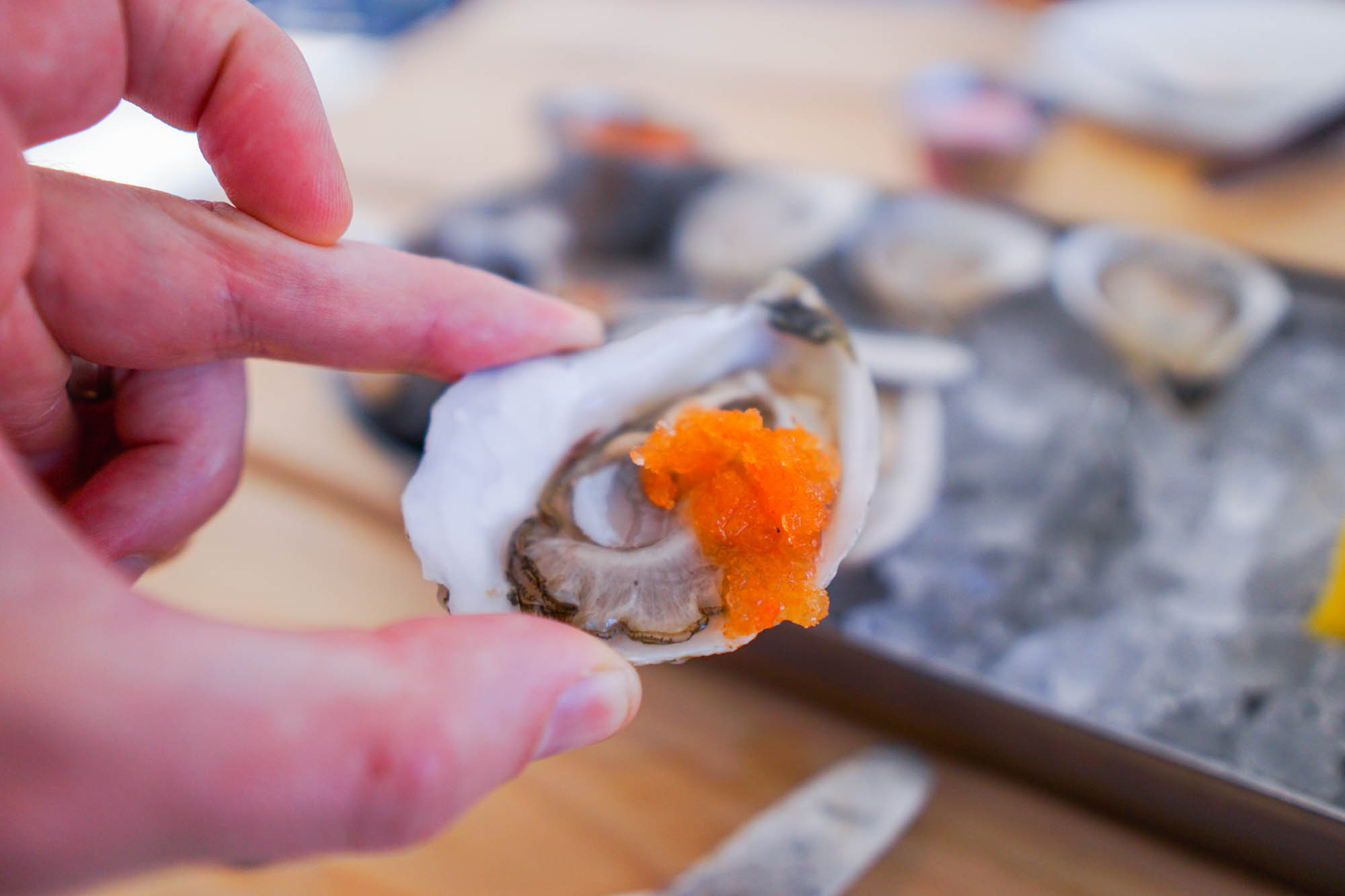 Oysters are the name of the game at Eventide Oyster Co. (naturally) and when visiting this one you'll do well to get a large spread.
We let our waitress decide the oyster spread for us and were blown away by the size, variety, and flavors in each (they were truly some of the best we had in all of Maine). But throwing on some unique toppings like kimchi ice really helped these shine.
When visiting here, you'll do well to also order one of the brown butter lobster rolls as well. While perhaps the smallest of any lobster roll in Maine that we sampled (and proportionally the most expensive for its size), it was also simply exceptional. The flavors of the lobster mixed with the brown butter and chives was simply perfect, and if we weren't feasting on oysters we probably would've ordered three more right away.
It is also important to note that Eventide Oyster Co. only takes reservations typically for groups of six or more. As such, you'll do well to get to this spot early as they typically have a line around the block before they open. We got in line about 15 minutes before opening and managed to get a table for the first seating, but we were also one of the last during our visit.
Eventide Oyster Co is located at 86 Middle Street in Portland.
Pai Men Miyake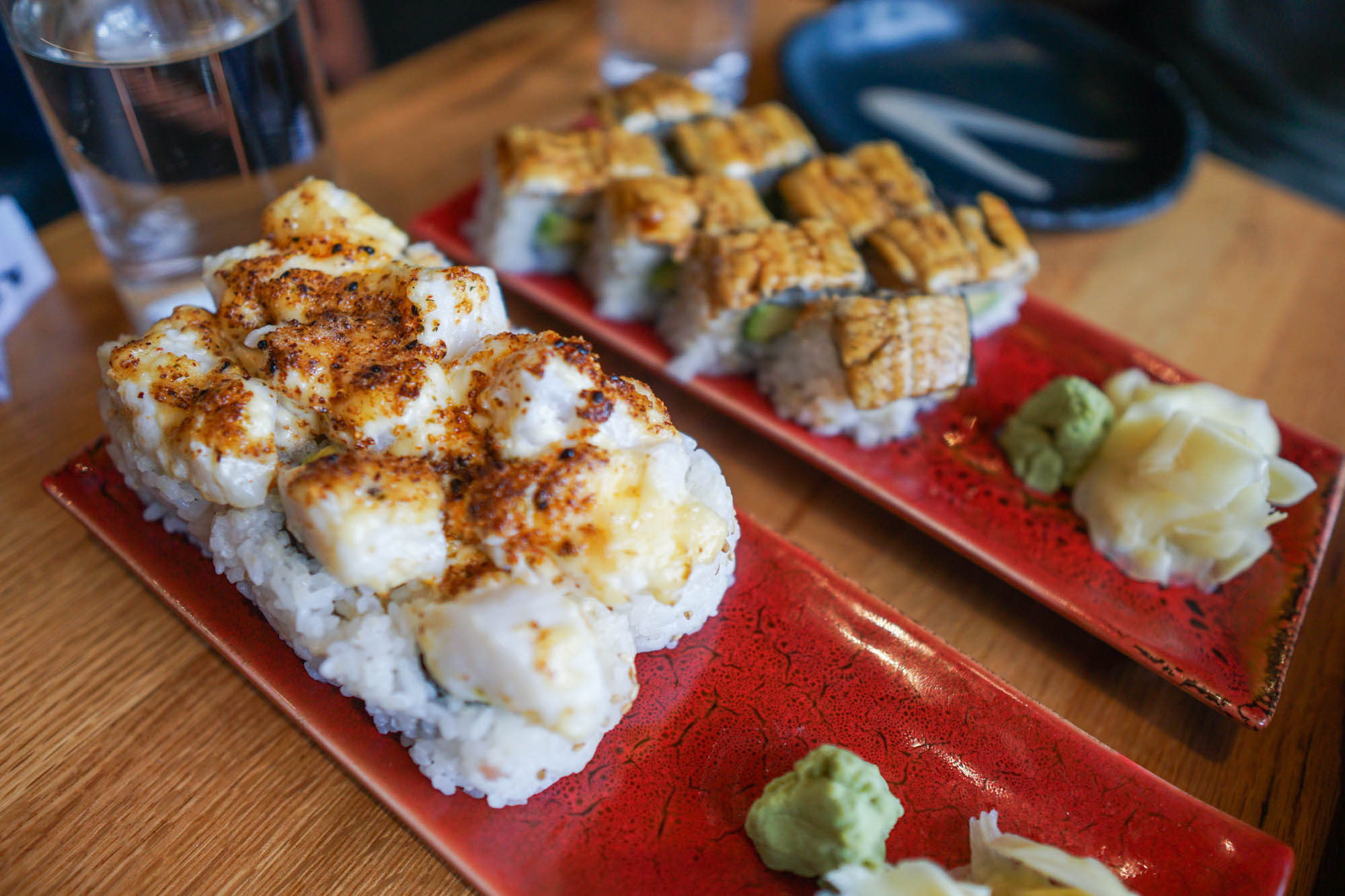 It may be weird to recommend a Japanese restaurant when in Maine, but when you see the menu at Pai Men Miyake you'll understand- it is incredibly seafood-heavy.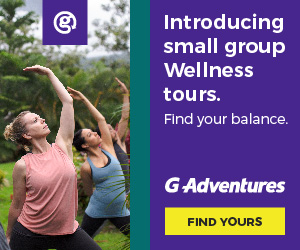 Think things like lobster miso ramen, lobster bao buns, scallop sushi rolls, and so much more. Where I'd normally rave about the lobster, because their lobster bao buns are comparable in quality to any premium lobster roll you'll find in Maine, it is the scallop sushi roll that was true perfection.
Locally sourced scallops are broiled and topped above the sushi in an ample amount that really makes you question how they can do it for the price. The scallops are decently sized (not monstrous, but medium) and have a texture that was quite unlike any scallop we've had literally anywhere- simply perfect.
Much like Eventide Oyster Co., you'll do well to arrive to Pai Men Miyake prior to opening to get a seat quickly. While this one may not have as big as a following as Eventide, the space is small and fills up fast. We definitely saw waits ballooning out to 45+ minutes shortly after they opened for those who didn't get first seating!
Pai Min Miyake is located at 188 State Street in Portland.
Duckfat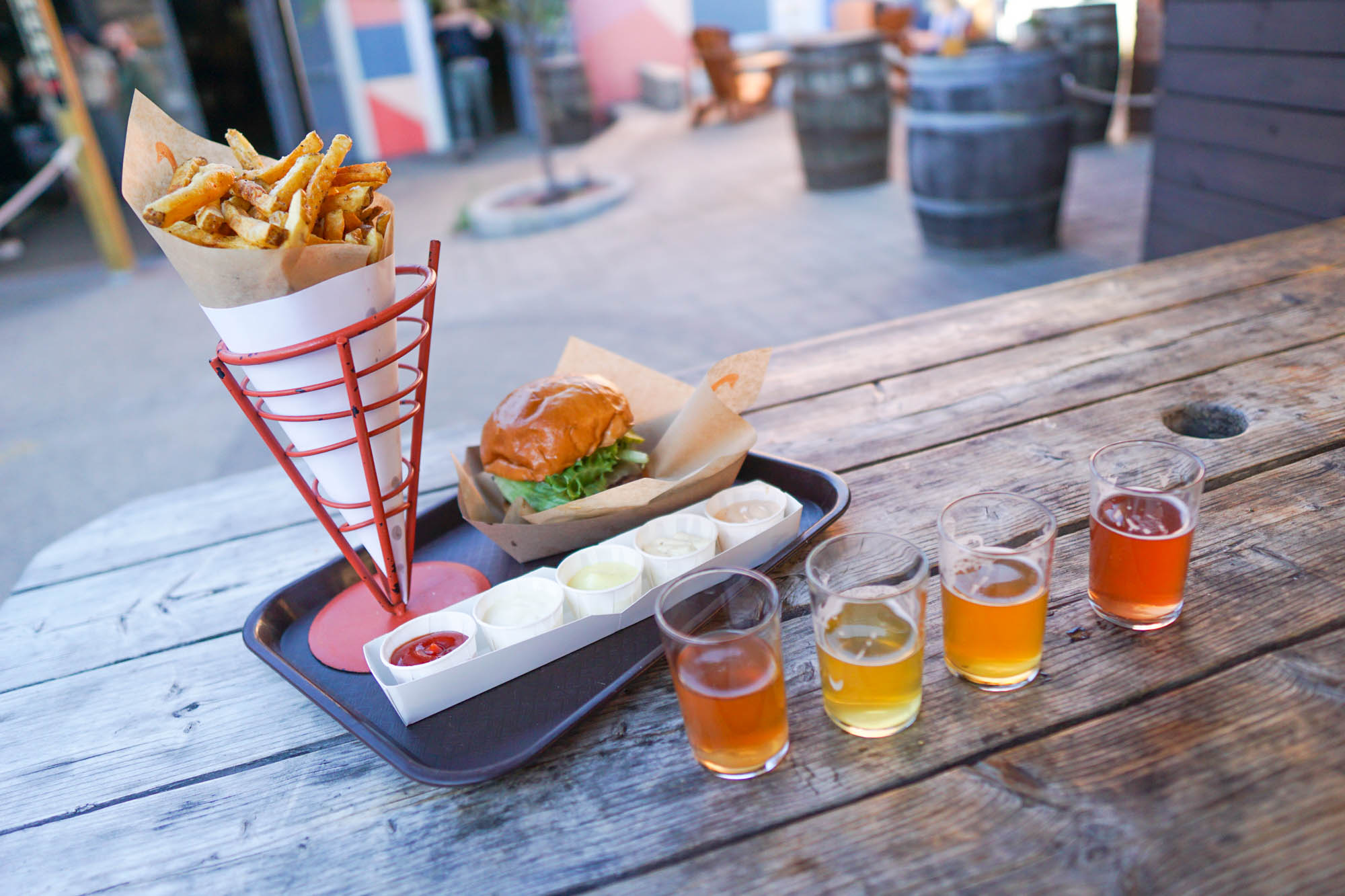 If you need a seafood break while in Portland and are craving a burger and fries, Duckfat is a stellar option to consider. As delicious as the burgers are here, the star of the show is their Belgian frites with sauce flights containing options like truffle ketchup, Thai chili mayo, curry mayo, horseradish mayo, and garlic mayo.
While you can likely go get a stellar meal at their main location on Middle Street, if you fancy a good Portland brewery we'd recommend checking out the Frite Shack at Oxbow Brewing as they are home to a strong sour and spontaneous fermentation program that matches perfectly with the frites!
Duckfat's main restaurant is located at 43 Middle Street and they have a smaller menu offering at Oxbow Brewing at 43 Washington Avenue in Portland.
The Honey Paw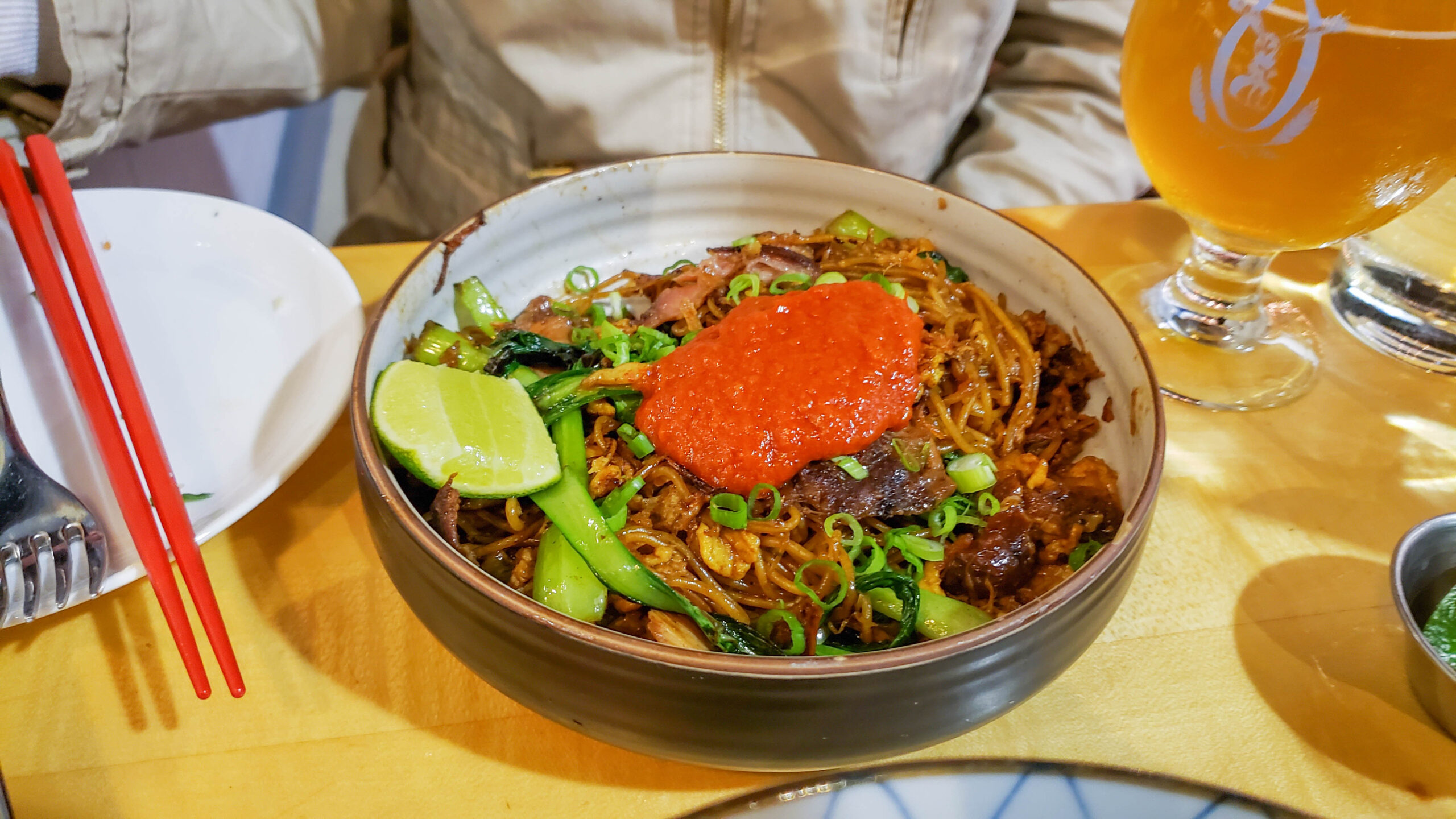 The Honey Paw is another Asian-inspired restaurant in the heart of Portland, located just next door to Eventide and a block away from Duckfat.
This noodle shop features an array of noodle styles like Indonesian Mee Goreng, Thai Tom Kha and Khao Soi, and more.
But in being a Maine restaurant, you shouldn't be surprised that this one is also somewhat seafood-heavy (like Pai Men Miyaki). The Mee Goreng contains both smoked pork and crab sambal, the Mee Goreng also features crab, and the appetizer of lobster toast is simply delightful with a lobster and scallop mousse in between brioche bread and topped with cilantro, radish, and tarragon aioli.
Much like other restaurants in this article, The Honey Paw takes limited reservations but we were able to get a table without a wait when other nearby restaurants were completely packed. So if you're struggling to find an option in a pinch, you could possibly get lucky here like we did!
The Honey Paw is located at 78 Middle Street in Portland.
The Holy Donut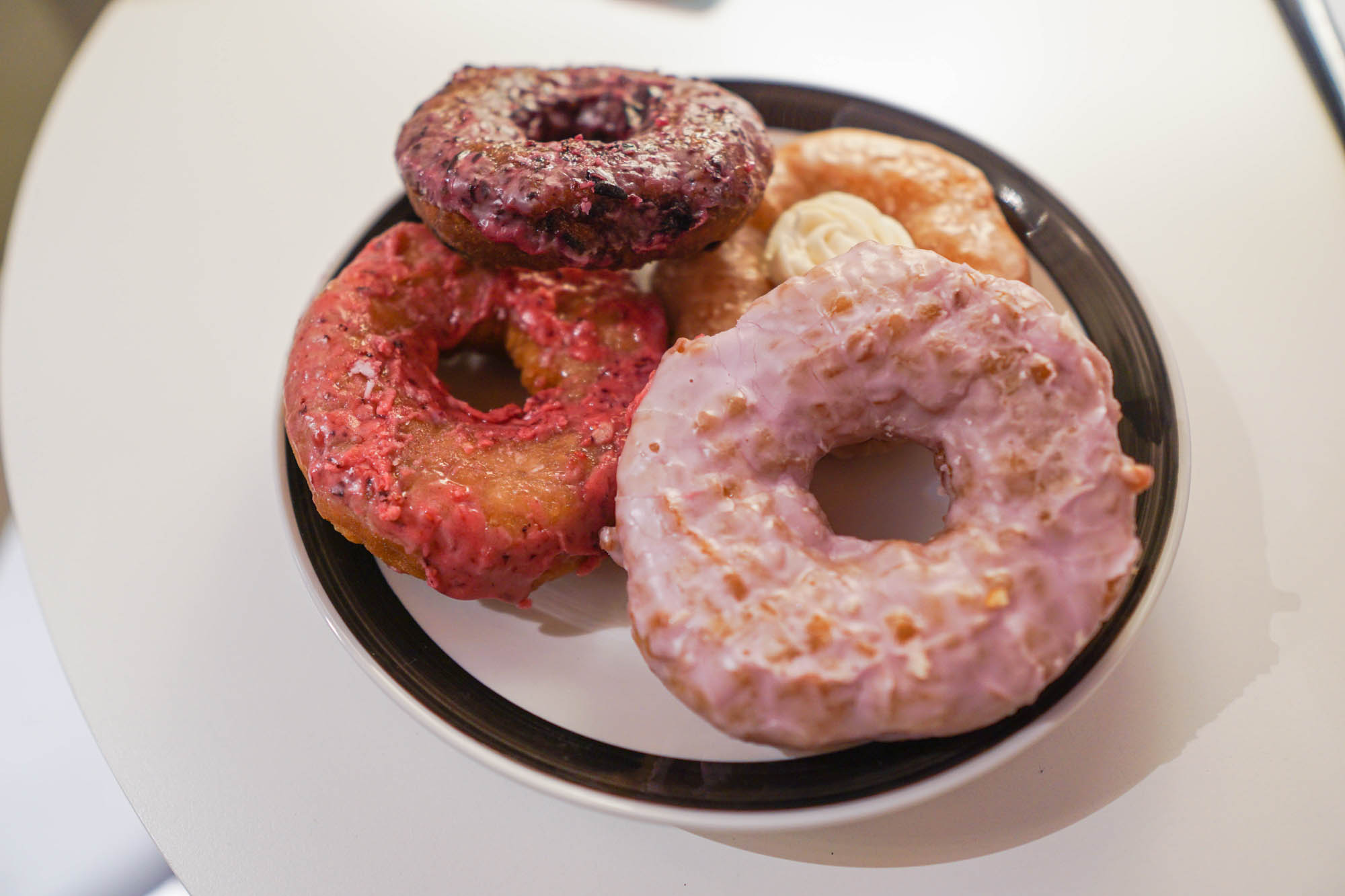 Does a donut shop count as a Portland restaurant? When they're monster portions of iconic potato donuts from Holy Donut, we're going to say yes.
These donuts are everything we love and more. Not too sweet, perfect texture, ample size, and with some pretty incredible flavor options like Maine staples of blueberry and maple, more out there options like sweet potato ginger glaze and holy cannoli triple berry, honey lavender, and so many more.
This is one of those places where you will likely want to go for just one or two donuts and walk out with a half dozen or more- it really is hard deciding when they are all this delicious!
The Holy Donut has two locations in Portland. One at 177 Commercial Street and one at 194 Park Avenue.
Bonus – Speckled Ax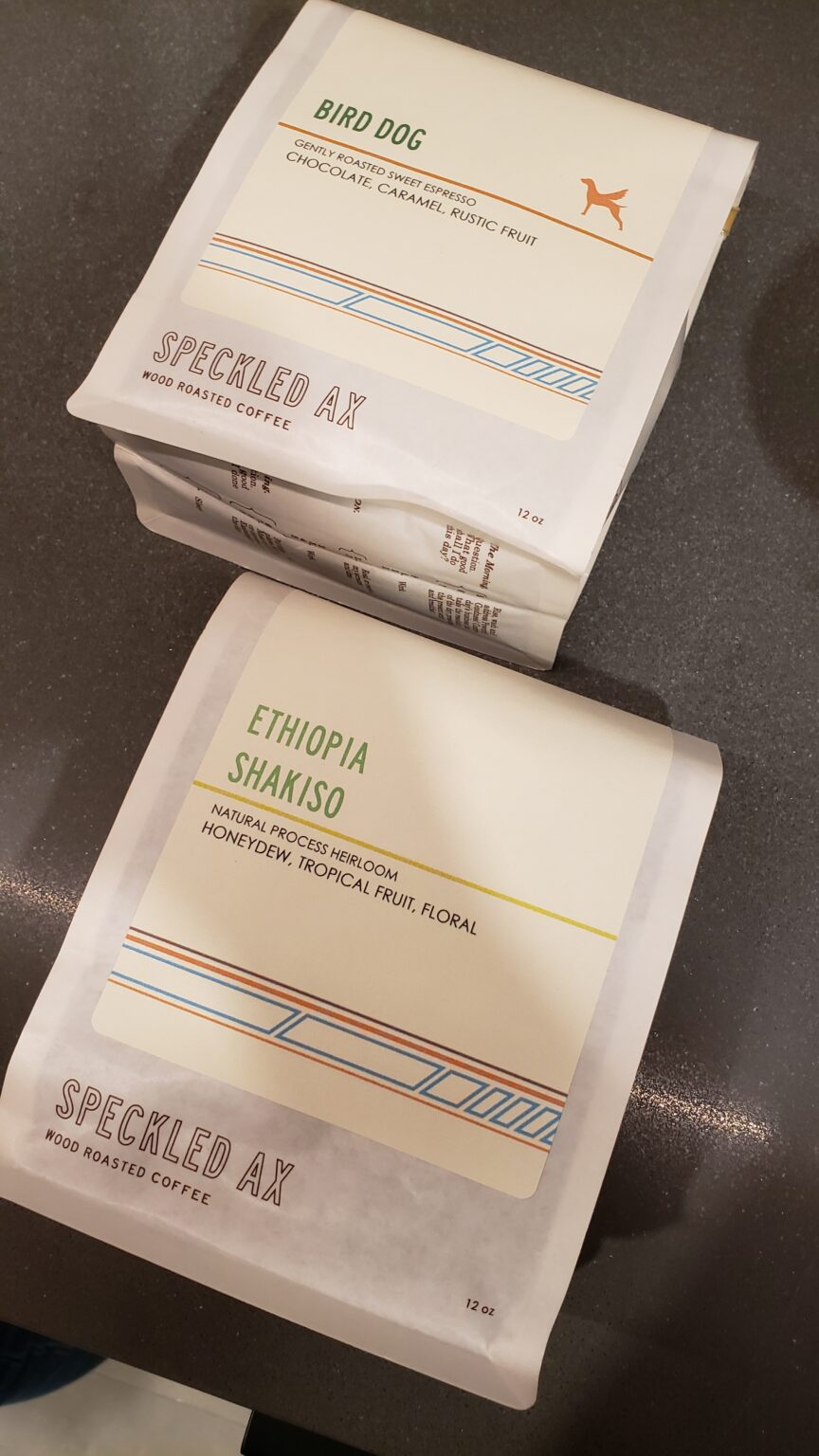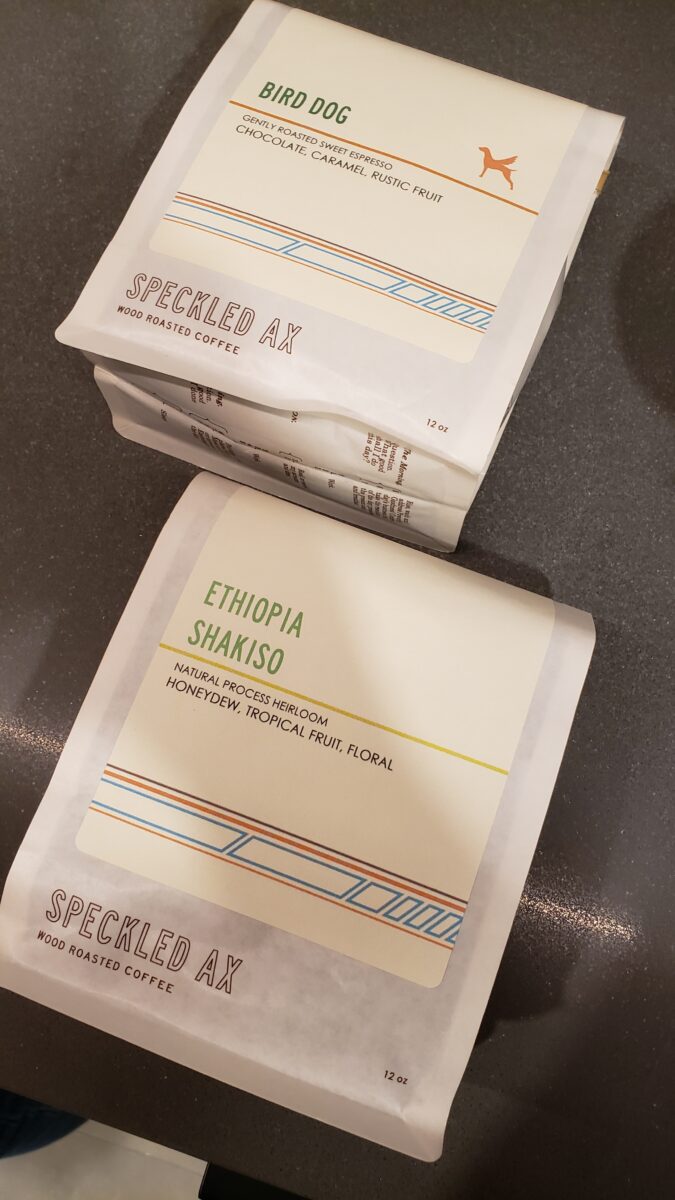 To end this one, we would be remiss if we didn't give a shout-out to The Speckled Ax. While not a restaurant, this coffee shop is worth a highlight as it may be not only the best we stopped at in Maine but one of the top coffee shops we've visited in the entire country.
This coffee shop roasts its coffee with a wood fire and features blends and single origin beans in an array of brewing styles. It is one of those places where you look at the list of flavors they put on the bag and go "there is no way" but then take a sip and get every single one.
In fact, we went into this one on our first morning, liked it so much we returned that afternoon, and visited every single day of our trip and then bought ample beans to take home and to send to friends as well- it was that good.
So while it is not a restaurant, if you need a pickup while in Portland you'll do well to visit this one over and over again too.
Speckled Ax is located at 567 Congress Street in Portland.
Do you have a favorite restaurant in Portland, Maine? Comment below to share!
About Jeremy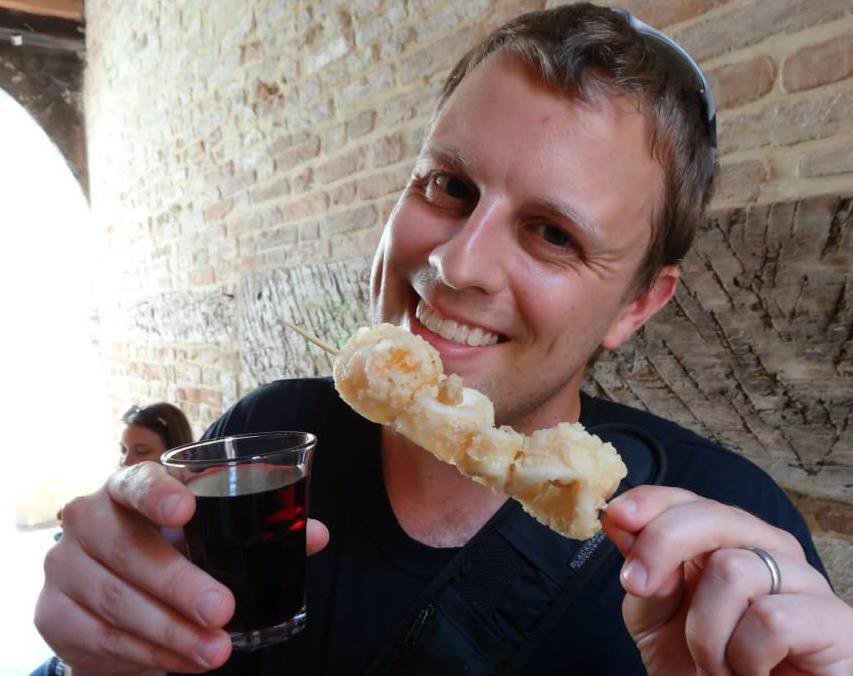 About the Author: Jeremy is a full-time travel writer based in Pittsburgh and primary author of this site. He has been to 70+ countries on five continents and seeks out new food, adventure activities, and off-the-beaten-path experiences wherever he travels.