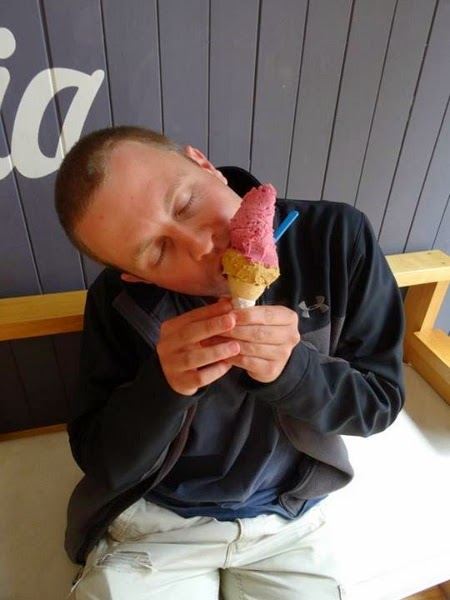 Dulce de leche is an iconic South American flavor. Milk and sugar cooked until the mixture is intensely creamy, rich, and caramelized- what's not to love?
Over the past two months that we've spent in Chile and Argentina, we've considered it our duty to seek out the best dulce de leche flavored things. While we've seen a few dulce de leche flavored desserts in Chile, Argentina has definitely felt like the epicenter of all things dulce de leche.
It's in everything: ice cream, cookies, crepes, chocolates, and churros, the list goes on and on.
What's even more amazing is that you can buy several kilogram tubs of it in grocery stores. Yum.
During our travels through Chile and Argentina, our top priority was finding the best dulce de leche ice cream, but along the way we also discovered some other delicious treats like dulce de leche crepes, cakes, and pastries.  
This post features only the best of the best that you must try when visiting these Patagonia restaurants and stores.