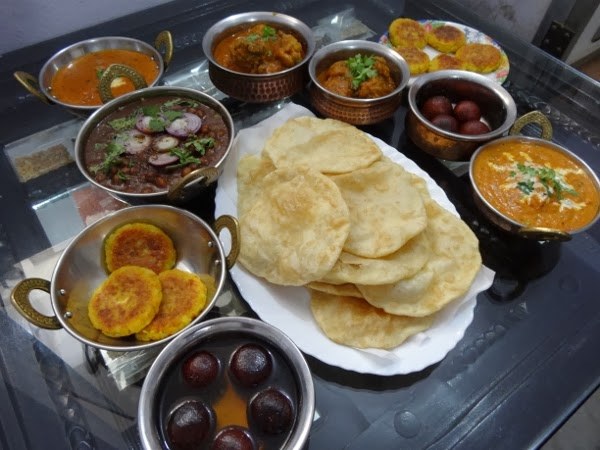 Before traveling to India, paneer butter masala was one of those enigmatic dishes that I always thought I could never replicate at home.
The spices and flavors just seemed too rich and complex to get exactly right. In fact, most Indian food feels that way to me- I love to eat it in restaurants, but every time I try to make it at home something is just not the same.
So, when we finally made it to India, I knew we had to take a cooking class and uncover the mysteries of Indian food, particularly of paneer butter masala – one of the very first dishes we had in India after crossing over to Varanasi.