Last Updated on March 9, 2023 by Jeremy
Disclaimers: Our site uses demographic data, email opt-ins, display advertising, and affiliate links. Please check out our Terms and Conditions for more information. Listed prices and attraction details may have changed since our visit and initial publication.
One of the things we looked forward to the most when traveling north was viewing animals in Alaska.
From aquatic life to mountain dwellers, Alaska has an abundance of wildlife that is often one of the top bucket list goals for those visiting the state.
We were quite fortunate to see almost all manner of wildlife during our cruise and visit to Denali National Park, and in this one we are sharing a few of our favorite shots of the animals!
Humpback Whales in Juneau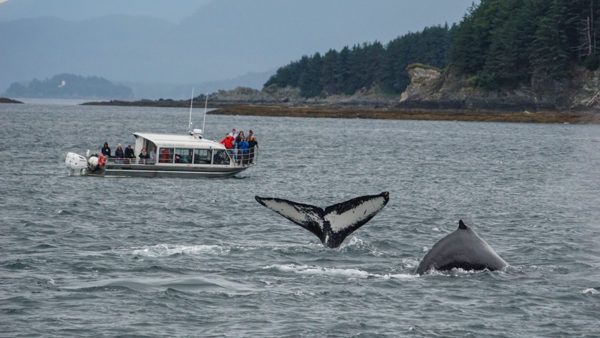 While you have the opportunity to see whales along the entire coast of Alaska, one spot that is arguably the most popular to see them is the Alaskan cruise port of Juneau (where we stopped while aboard the Norwegian Jewel).
The excursion to see them takes you roughly an hour outside of the port, and you are all but guaranteed to see at least one of these majestic creatures on your journey (in fact, most tours have a guarantee or your money back!). We were fortunate to see three humpback whales on our journey, and they appeared to be feeding in a pod- such that when one was up at the surface, all were.
That is a great day out to us!
Sea Lions in the Kenjai Fjords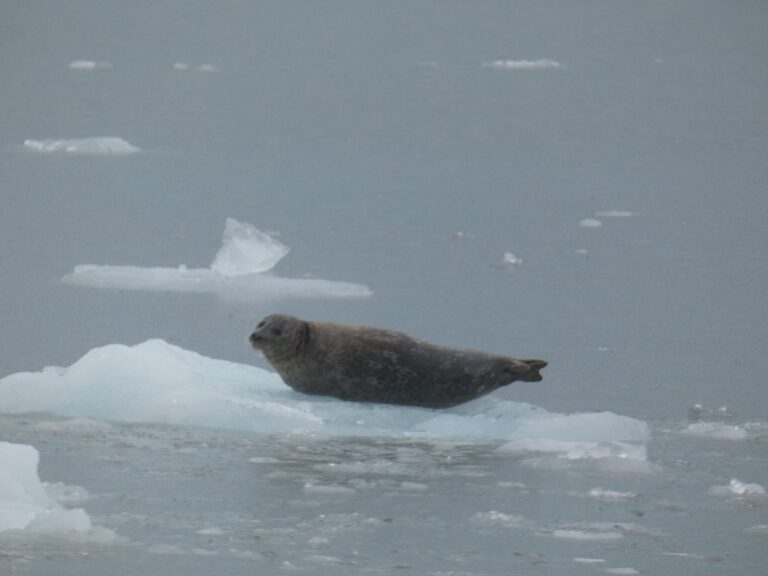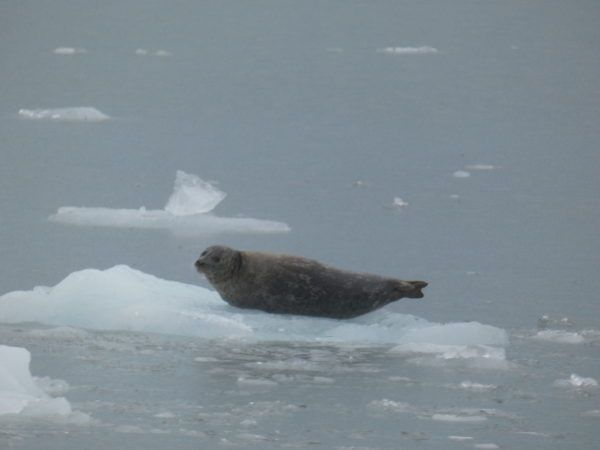 Sea lions are one of the most adorable animals in Alaska (perhaps number two), and can often be found simply lounging. We saw the most during our visit to the Kenjai Fjords, and were often seen resting on chunks of ice like this one.
I don't think they appreciated us taking their photos, however. That is some serious shade!
Seals in the Kenjai Fjords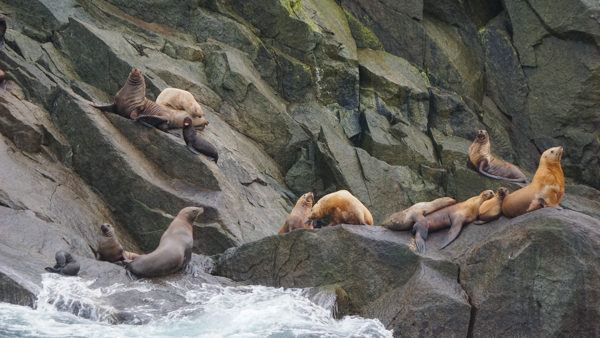 Seals in the Kenjai Fjords were a different matter, however. These big creatures hung out in a large colony on a desolate rock in the middle of the sea.
Our boat got close. So close, in fact, that we were able to hear them in mass numbers and even smell them. Hold your noses here.
All things being equal, keep your eyes out for the pups as they are still quite adorable!
Bald Eagles in Ketchikan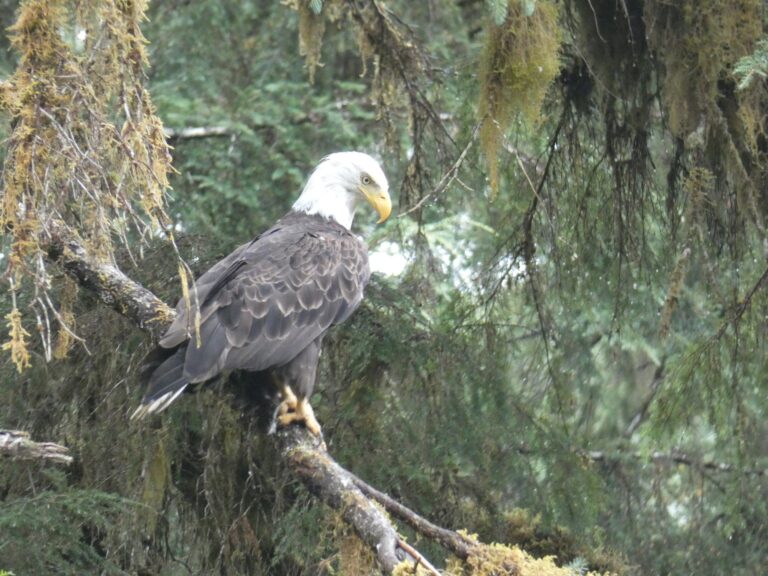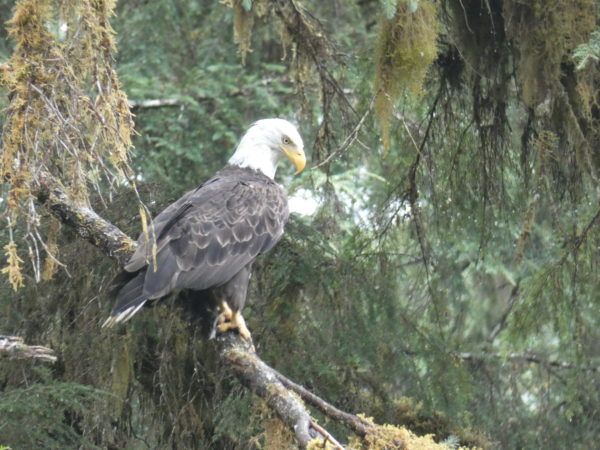 When we were traveling on our Alaskan cruise and Denali excursion, we learned an interesting fact- bald eagles don't go up to Denali National Park!
Its true. We saw zero bald eagles shortly after making port in Seward.
But we did see an abundance of Bald Eagles in every cruise port along our Alaskan cruise, so many that we almost lost our appreciation for these majestic creatures. Almost, but not quite.
If you have your heart set on seeing a bald Eagle in the wild while in Alaska, a cruise is a must.
Sea Otters in Seward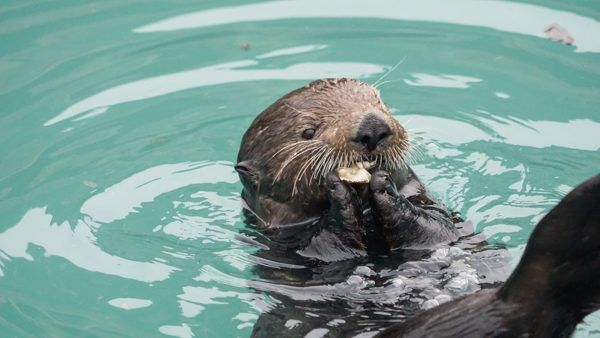 Earlier in this post we called one animal the second cutest in Alaska, and that is because nothing can top the sea otter.
We found these cute little guys hanging out at the docks in Seward before our Kenai Fjords Tour and were spending their time diving down, picking up crabs, and eating them buffet style.
In fact, this one was resting live crabs on his belly, and when one wiggled off back into the water he got visibly upset, dove down, and picked it back up again.
Lunch well earned.
Black Bears in Ketchikan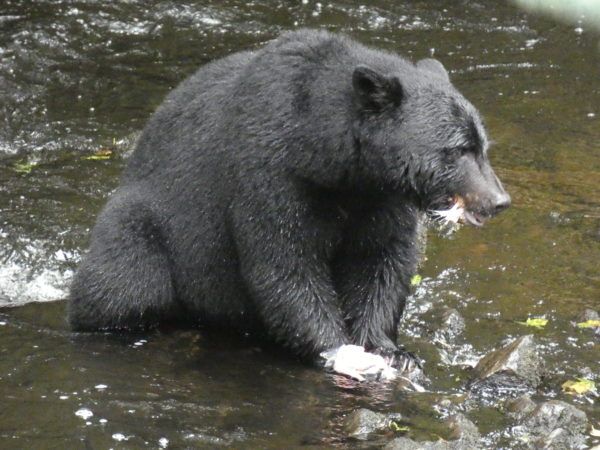 The two bears we saw an abundance of in Alaska were black bears and brown bears, with the black bears being present near Ketchikan and the brown bears being present further north and in in Denali.
The most black bears we saw were on a sea plane excursion to their known habitat, which we fortunately got to take due to the Misty Fjords being, well, too misty to fly.
During our trip we saw no fewer than five black bears hunting for salmon, two big catches, and two babies scurrying around on the hillside. While we did not capture a photo of the latter, it is something we'll remember forever.
Odds are slim you'll see that elsewhere!
Puffins in the Kenjai Fjords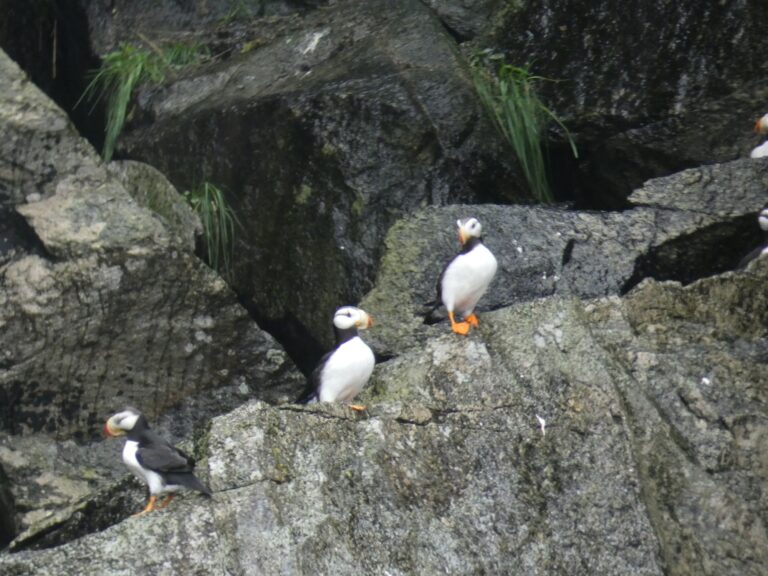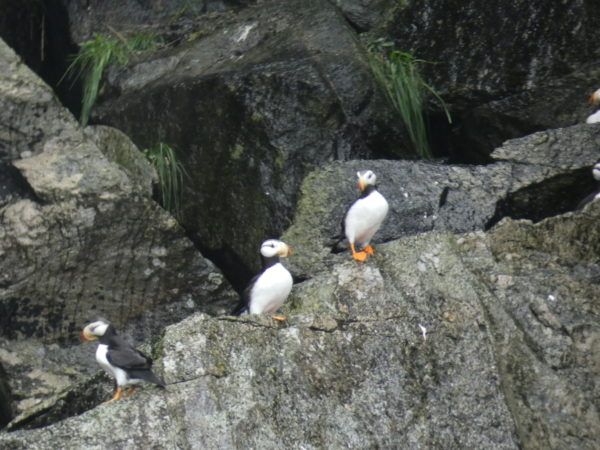 If you're seeing a trend in this post that most of the animals were found in the Kenjai Fjords, you're not wrong! We were quite fortunate and saw a number of amazing wildlife species during our trip out through the fjords, and the puffins are no exception.
We only saw puffins in the Kenjai Fjords, and we saw several dozen at that.
The cool thing about puffins in the Kenjai Fjords is that, aside from seeing them at a distance, odds are good you'll get to watch them take flight. We watched them from atop the colony in Borgarfjordur Eystri, Iceland, but watching them from the water adds an interesting perspective of flight that we can certainly appreciate.
If only we had more time here!
Moose in Denali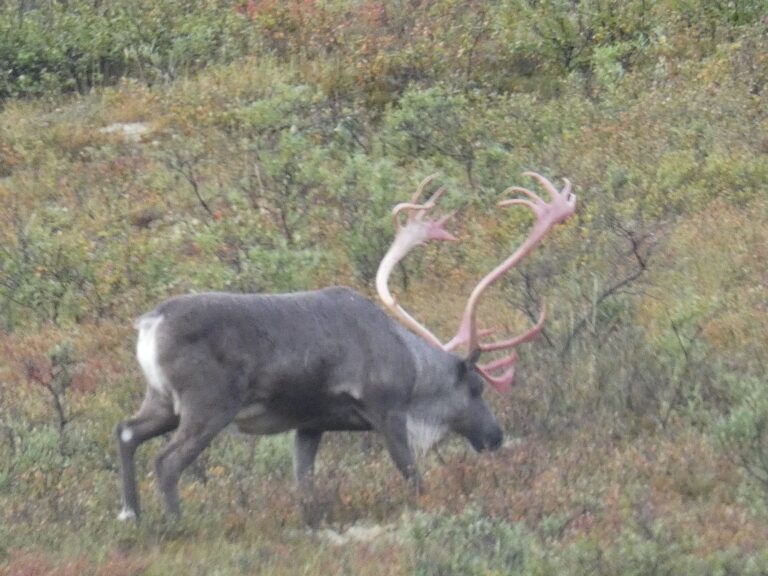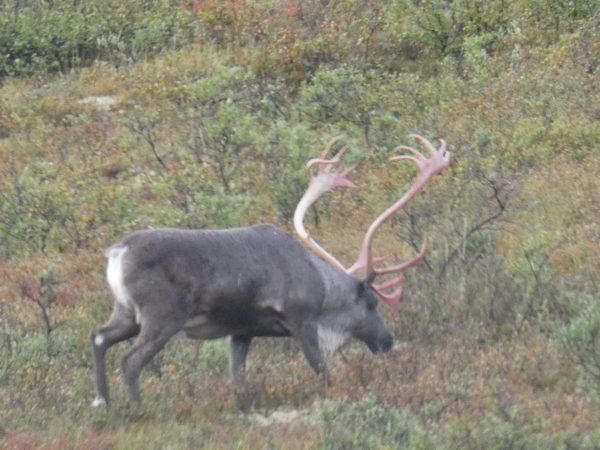 Finally we come to the big daddy of them all- the moose.
Denali is known for having a number of animals, but the moose is what everyone hopes to see. And not just any moose, but a bull moose with a monster set of antlers.
We were fortunate enough to see many females throughout our stay, including one and a baby right next to our Airbnb just outside the park (pictured below), but nothing comes close to seeing the antlers of a bull.
This is what Alaska is all about!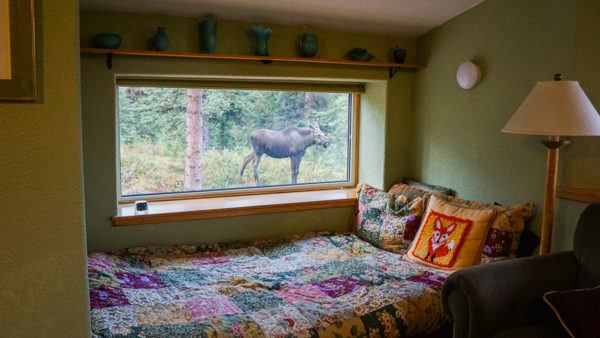 About Jeremy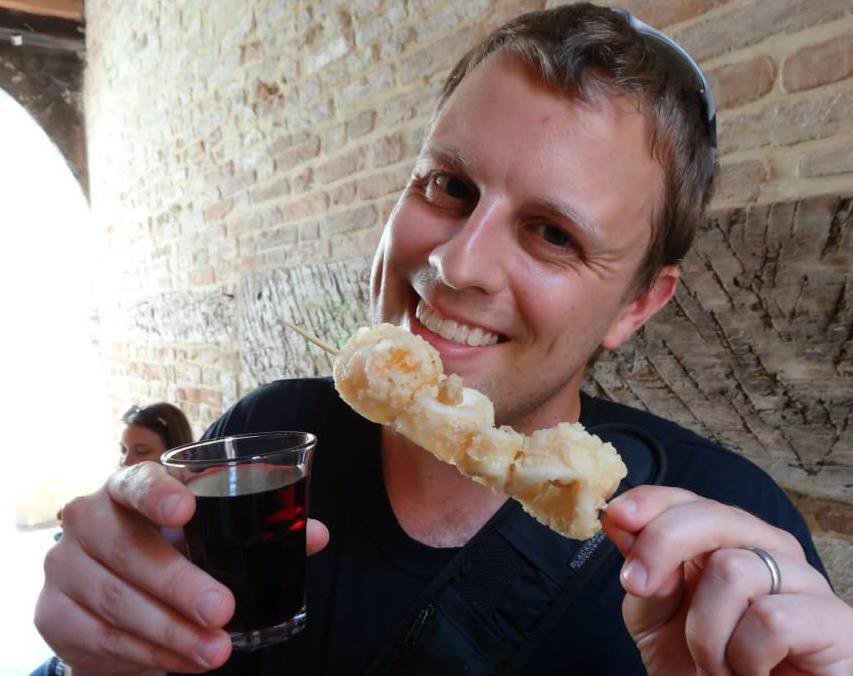 About the Author: Jeremy is a full-time travel writer based in Pittsburgh and primary author of this site. He has been to 70+ countries on five continents and seeks out new food, adventure activities, and off-the-beaten-path experiences wherever he travels.