Published by Jeremy. Last Updated on September 19, 2023.
Disclaimers: Our site uses demographic data, email opt-ins, display advertising, and affiliate links. Please check out our Terms and Conditions for more information. Listed prices and attraction details may have changed since our visit and initial publication.
Cleveland is our neighbor to the west (about two hours away from our home in Pittsburgh), and we love visiting this city as much as possible.
But the more we visit, the more things to do in Cleveland we find. In fact, there is so much to do in this Ohio city that you can barely begin to scratch the surface in a single visit.
That being said, when visiting Cleveland for the first time, we highly recommend checking out some very important spots!
Enjoy The Rock & Roll Hall of Fame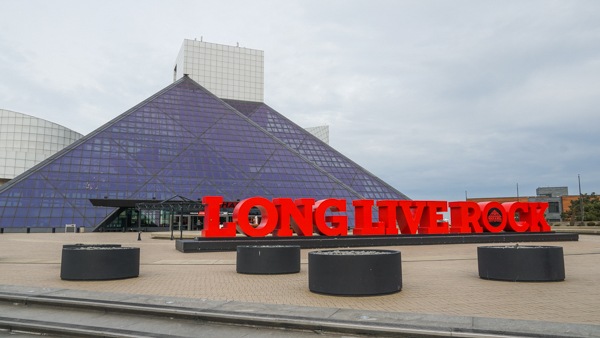 For those about to rock, we salute you!
If there is one spot all Cleveland visitors must enjoy, it is the Rock & Roll Hall of Fame. This museum is dedicated to all things music and features exhibits from the earliest days of modern music, to how it has changed over the generations, the inductees to the Hall of Fame, and even touring exhibits with unique themes.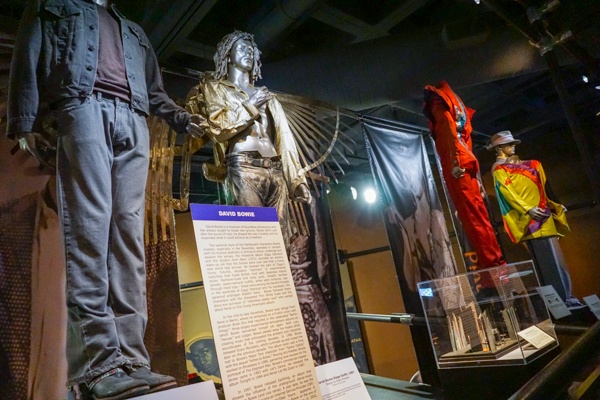 But as much as the history of modern music is fascinating, our favorite aspect of the Rock Hall is that it is home to an absurd collection of guitars, clothing, and other paraphernalia from famous musicians. It is truly a sight to see!
The building itself is also a work of art in its own right as it was designed by famed architect I.M. Pei (known for his iconic Louvre pyramid in France). The museum has also embraced the pyramid design within their logo as it turns the pyramid into a guitar fret!
The Rock & Roll Hall of Fame is located at 1100 E 9th Street in downtown Cleveland. Parking garages are available nearby, and those parking at the nearby Science Center lot can get their ticket validated for a discounted rate. My entry to the Rock & Roll Hall of Fame was provided courtesy of the Cleveland Visitors Center.
Visit the Museums in University Circle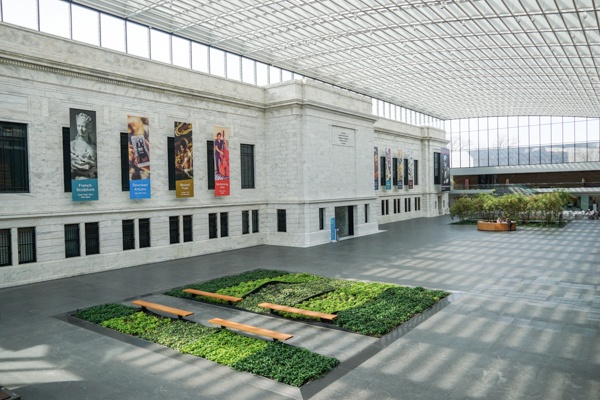 Beyond the Rock & Roll Hall of Fame, Cleveland is also home to an absurd number of museums- so many that you won't be able to hit them all on a single trip. For those looking for more, a trip to University Circle in Cleveland's East Side is a must.
Why is that? Well, this neighborhood (which is home to Case Western Reserve University) is home to over ten museums ranging from the Baseball Heritage Museum, to the Cleveland Museum of Natural History, MOCA Cleveland (contemporary art), the Cleveland Botanical Gardens, and even the Cleveland Museum of Art!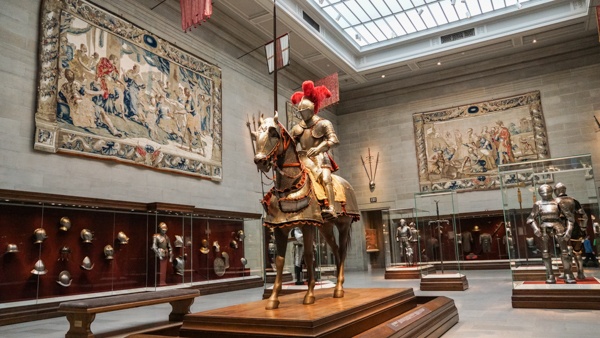 You could truly make a visit to the city and just explore all the museums in this neighborhood, but for a first visit we checked out the Cleveland Museum of Art because it is large, features art from ancient Egypt all the way to modern day, and, best of all, is free!
The Cleveland Museum of Art is located at 11150 East Blvd in University Circle and is steps away from the other museums mentioned above. Limited metered parking is available (recommended- take quarters) as the museum's on-site garage costs ~$10.
Shop and Graze at West Side Market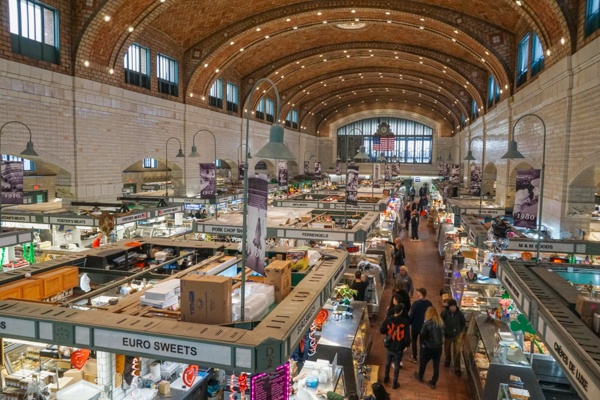 The West Side Market bills itself as the oldest continually operating indoor / outdoor market in Cleveland and is most certainly a spot that will amaze any visitor.
The market first opened in 1912, and now features dozens upon dozens of vendors ranging from restaurants, to butchers, cheesemongers, and others serving up international treats (and then some!). So while you can spend your time eating your way around Cleveland's restaurant scene (below), you could also do it at this wonderful market as well!
When visiting, be sure to also go up to the second-floor walkway to take in the stunning aerial view of the market, and if you are a meat fan, pick up a half pound of the delicious bacon jerky from J & J Czuchraj Meats (a favorite of our family that lives in Cleveland!).
West Side Market is located at 3038 Chartiers Avenue in Ohio City.
Go Hiking at Cuyahoga Valley National Park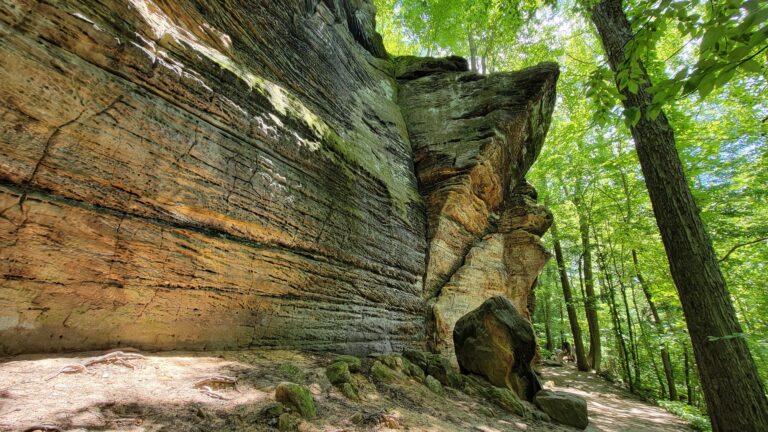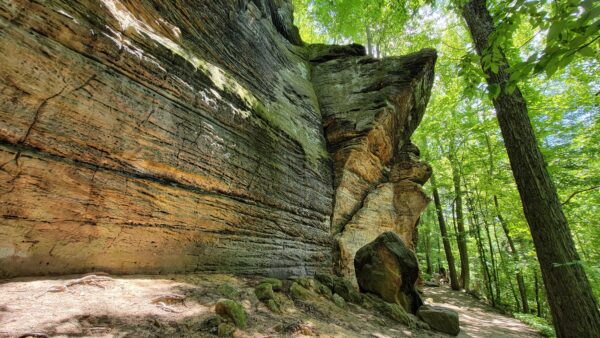 Cuyahoga Valley National Park is the only national park in Ohio and showcases the beauty of a dramatic valley forged by nature over millions of years.
The Ledges Trail is one of the most popular hikes and highlights some interesting rock formations, aptly named ledges, that you are not going to find in many other places in the region. A must visit if you want a day trip!
Oh, and the best part? This national park is free!
Drink at Local Cleveland Breweries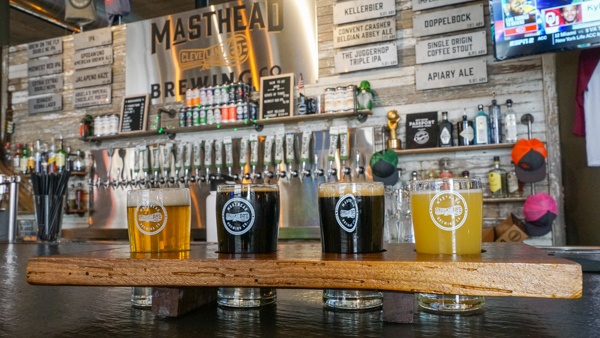 Want to grab a local beer while exploring Cleveland? There are well over 30 breweries in Cleveland and the surrounding suburbs!
While we are making it our mission to hit them all in the coming months, we've been to several in our last few trips to the city and are quite underway in our goal (click the previous link to read about all of them).
Some of our favorites to date include Platform Brewing (home to about 40 beers on tap including an assortment of fruited gose and other unique creations), Saucy Brew Works, Masthead Brewing (right in the heart of downtown), and the BottleHouse (for their ciders and meads!).
Suffice it to say, no matter what kind of beer you like odds are good a brewery in Cleveland will have what you seek, and more are opening as the weeks go by!
Looking for more things to do in Cleveland? Check out our friend at Cleveland Traveler for recommendations from a local!
About Jeremy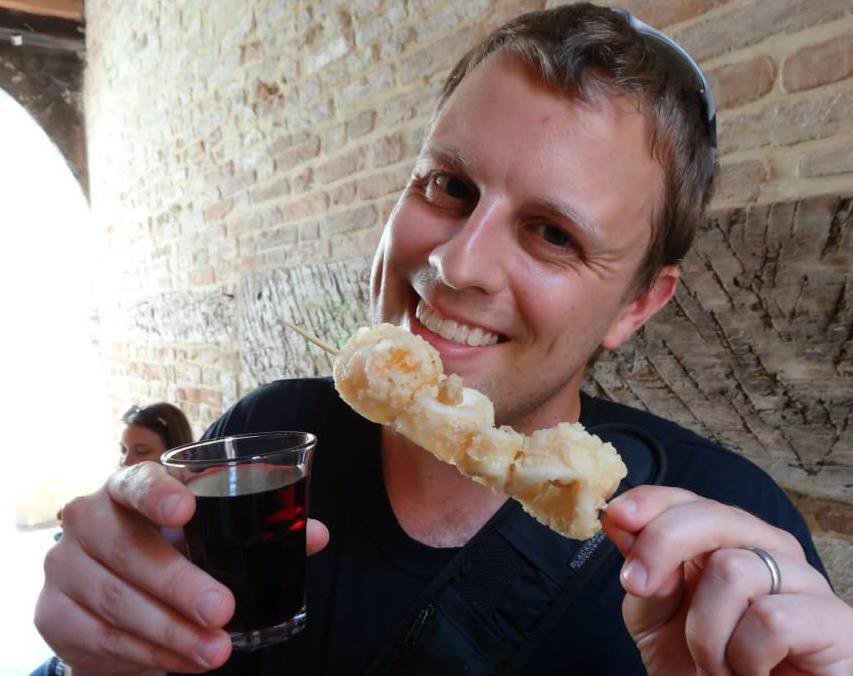 About the Author: Jeremy is a full-time travel writer based in Pittsburgh and primary author of this site. He has been to 70+ countries on five continents and seeks out new food, adventure activities, and off-the-beaten-path experiences wherever he travels.