Last Updated on July 21, 2022 by Jeremy
Disclaimers: Our site uses demographic data, email opt-ins, display advertising, and affiliate links. Please check out our Terms and Conditions for more information. Listed prices and attraction details may have changed since our visit and initial publication.
Cuyahoga Valley National Park is one of just a few free national parks in the United States, is the only national park located in Ohio (just outside of Cleveland), and, at 32,000 acres, is also one of the smallest.
That being said, 32,000 acres is nothing to scoff at, and Cuyahoga Valley National Park gives us reason to return again and again when visiting family nearby.
On a recent trip, we decided to check out The Ledges Trail, one of the most popular trails in the park, and were not let down by what we saw.
What You Can See on The Ledges Trail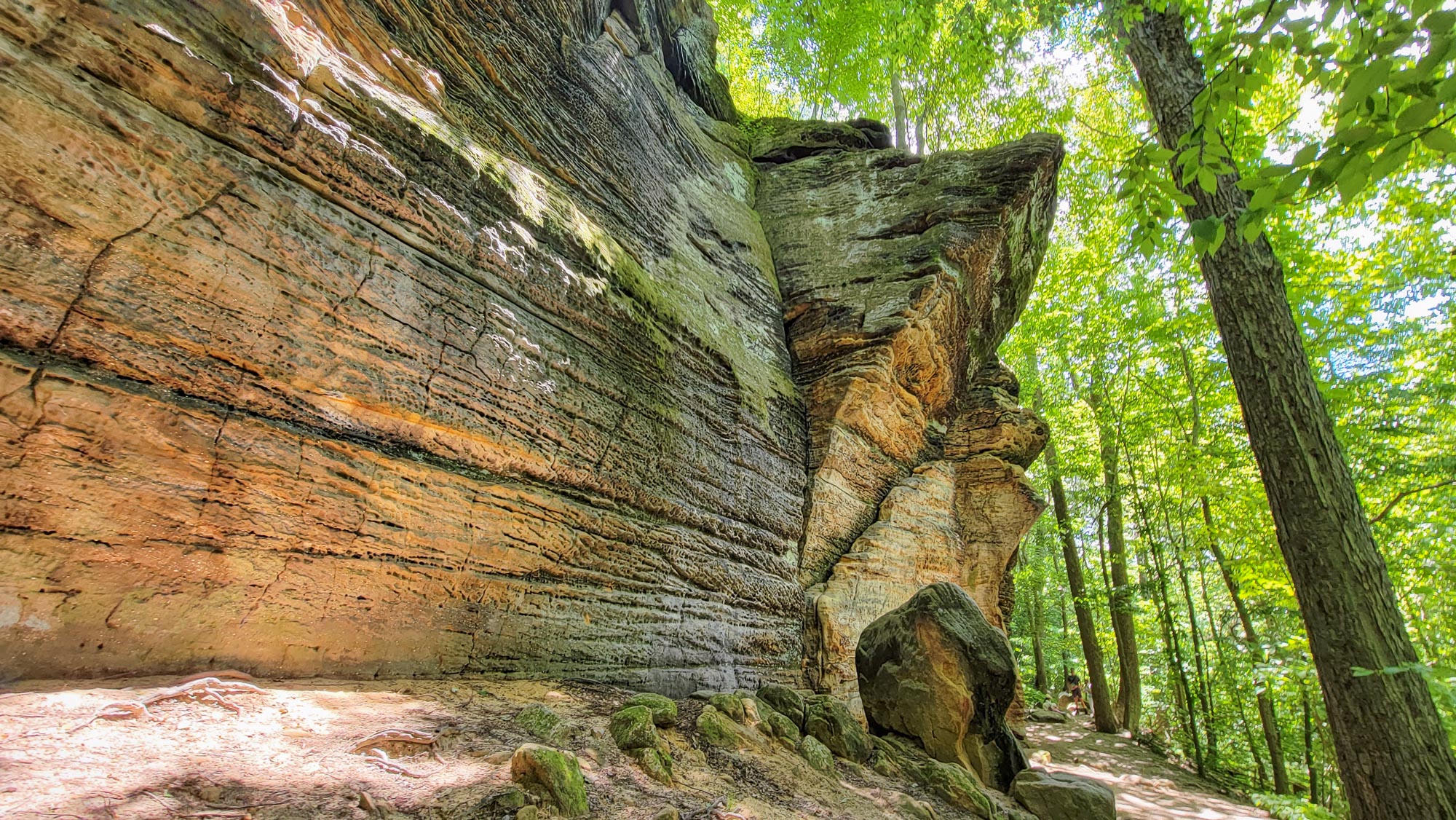 The Cuyahoga Valley has interesting geology that was formed over the millennia thanks to moving glaciers, rivers, deposited stones, subsequent erosion, and more. The rock formations along The Ledges Trail are some of the best examples of how these elements really shaped the region and can be easily seen in a roughly two-mile hike.
The Ledges themselves are beautiful rock formations that span, by our estimates, a mile of the hiking loop. With every turn, you get new rock formations to enjoy, and many have large enough crevices to walk through for further exploration as well. While some may think that these rocks aren't the most dramatic as far as national parks are concerned, for northeast Ohio they very much are, and their significance for how the land was shaped is something that cannot be understated.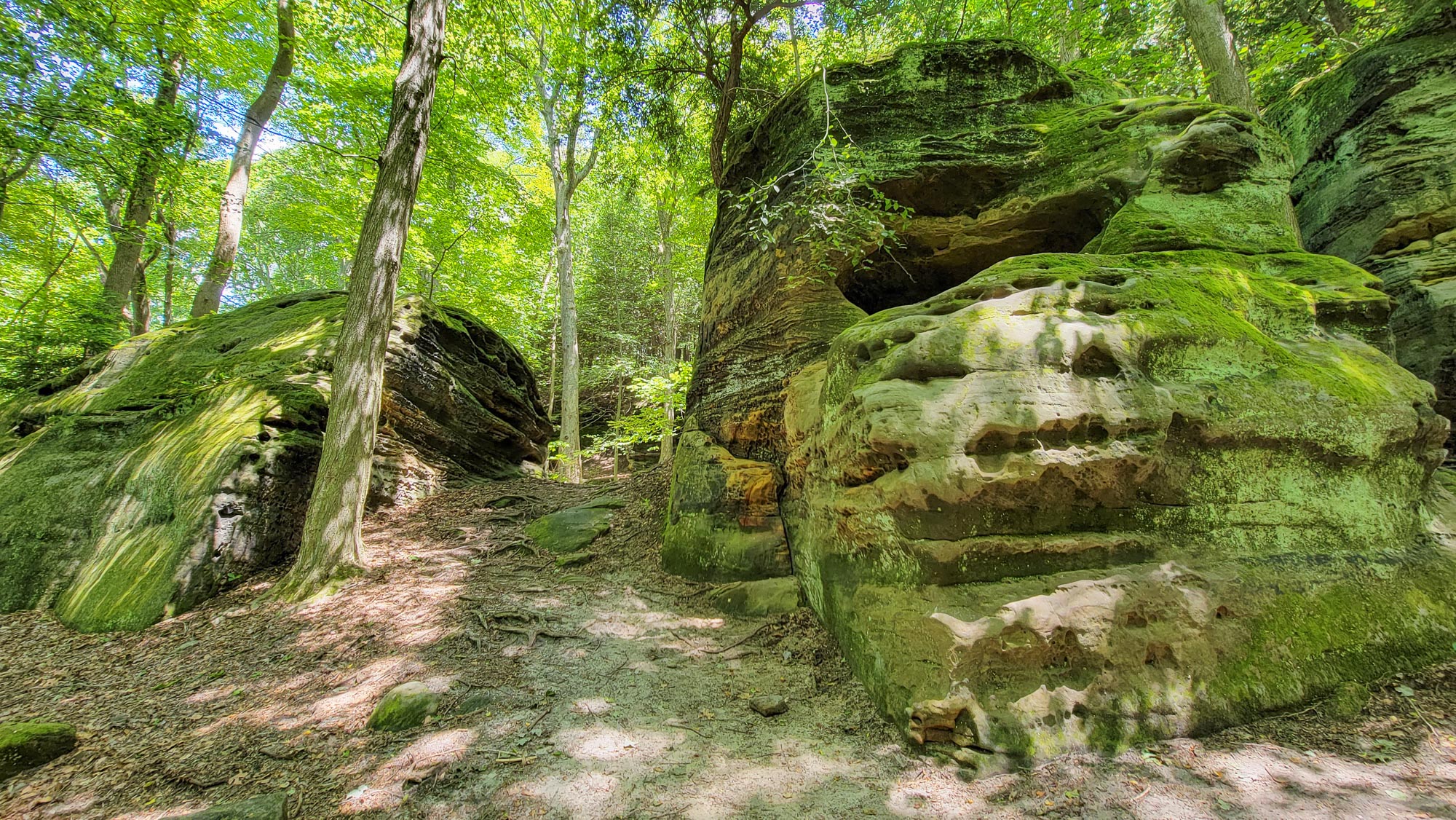 Beyond the rocks themselves, The Ledges Trail has a lookout point to peer out over to the Cuyahoga Valley that is, admittedly, overgrown such that the closest trees block out what would otherwise be a truly exceptional view as well as a cave that was recently closed off due to white-nose syndrome in the local bat population.
As such, unless you seek out a few of the ~200-year-old petroglyph carvings in the rocks (and not the much newer graffiti), odds are good you're going to be visiting this one for the gorgeous rock formations alone- and you very much should.
Hiking The Ledges at Cuyahoga Valley National Park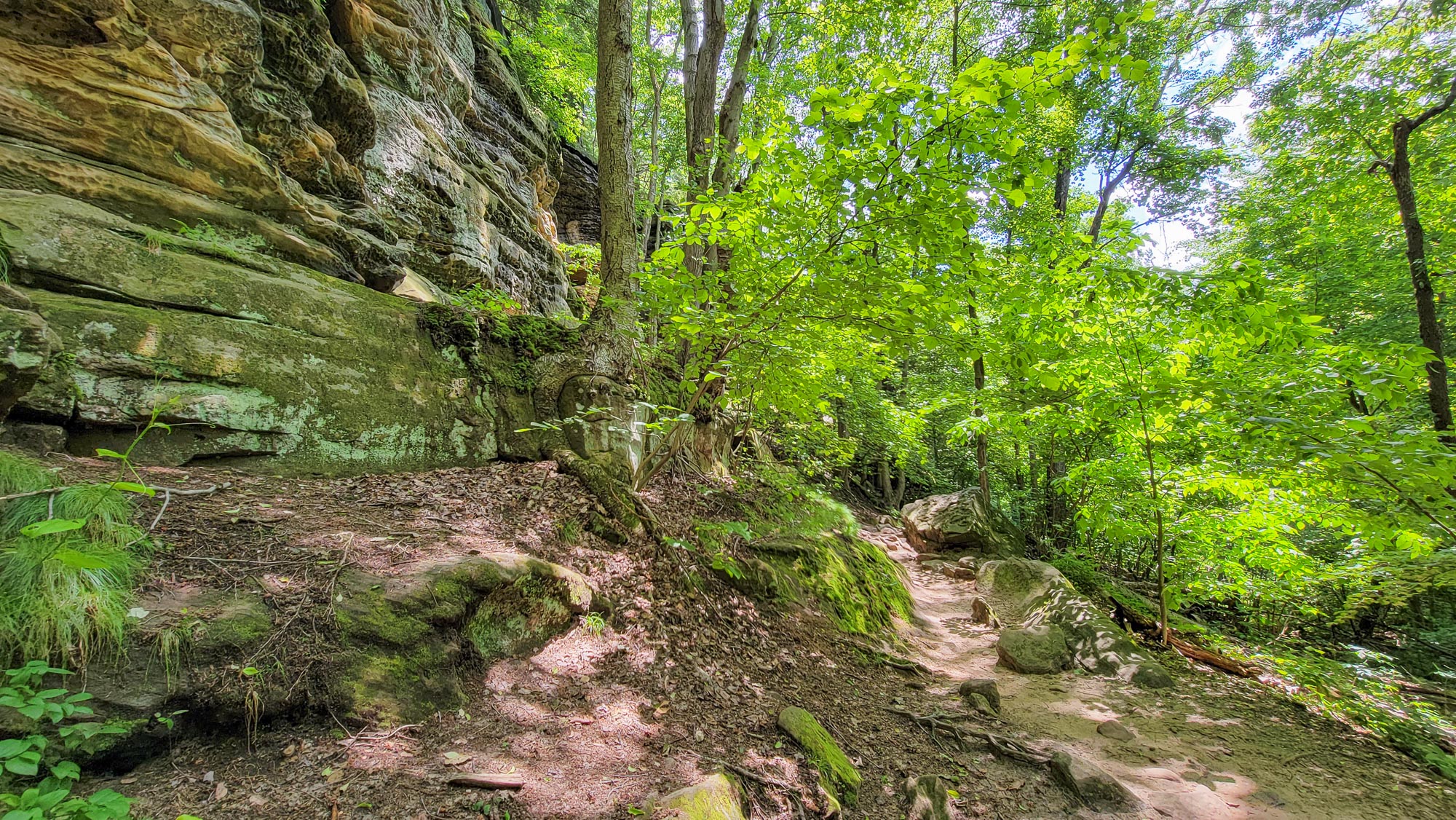 When it comes to hiking The Ledges at Cuyahoga Valley National Park, it is actually a fairly straightforward loop and is easy for most skillsets insofar as you can handle minor grade changes, manage loose dirt and sand, and navigate over smaller rocks.
This particular hike has its own trailhead parking lot visible on Google Maps (aptly named Ledges Trailhead Parking Lot) and puts you in more-or-less the geographic center of the loop. So depending on what you want to see and how much hiking you want to do, you have a few options here.
For those who wish to go to the overlook only, you can head southwest outside of the parking lot and cross the wide-open field to reach the overlook in just a few minutes- odds are good you'll see many people doing exactly this. For those who wish to do the entire loop, you can head out in most directions and reach a nearby trailhead as there is no shortage on this route.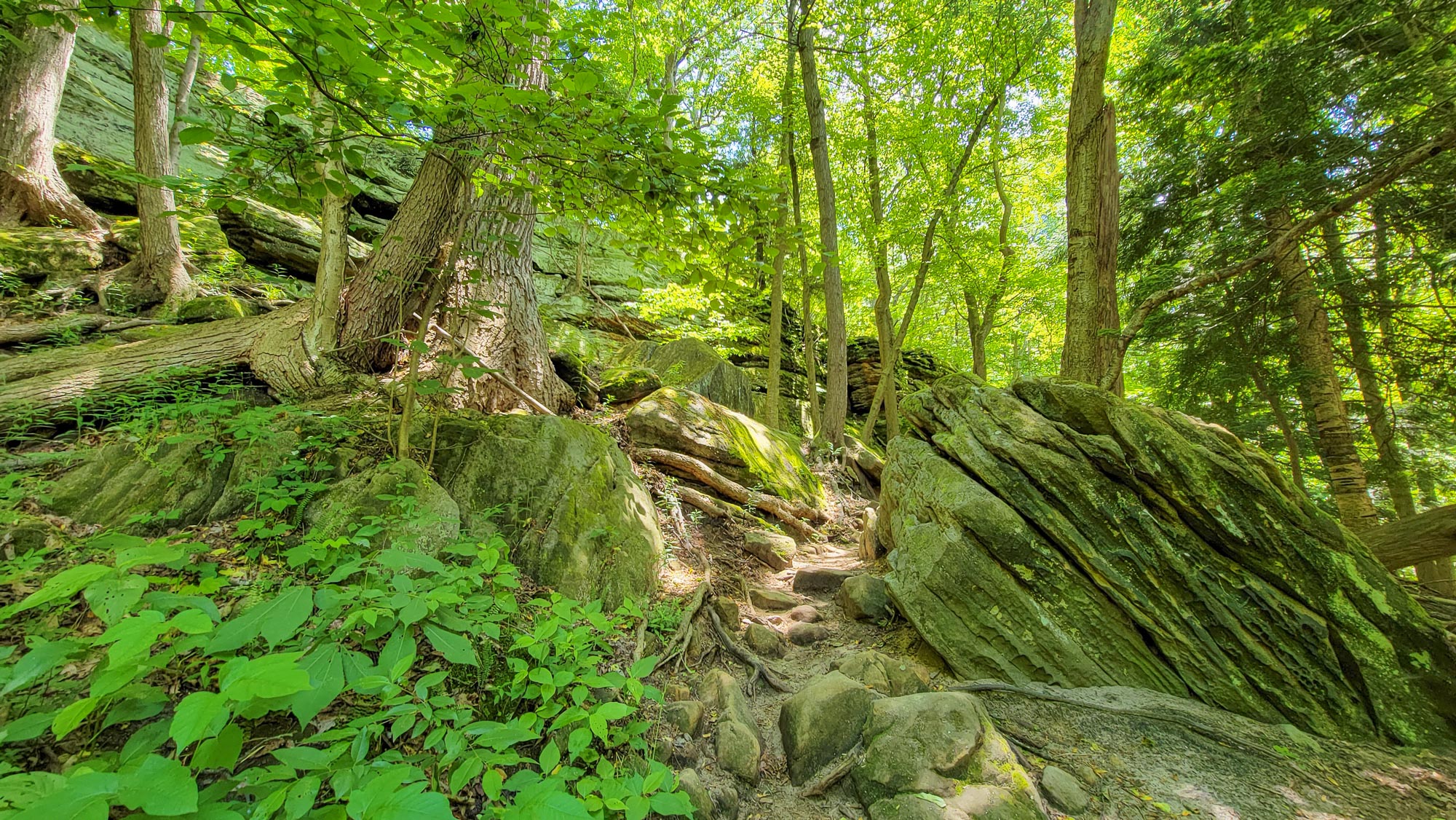 The easiest access point is perhaps the one heading due north outside of the parking lot as it is on a wide, flat trail that is hard to miss. After you walk down this trail for about three or four minutes, you'll see signs for an access point to The Ledges loop to the right. Take this out and you'll weave a bit to the right (clockwise) before making it onto the connector for the proper loop.
You can really go in either direction here if you are going to do the entire ~2-mile loop, but to be honest, the best views of the Ledges are those to the left (counterclockwise). If you go to the right, you'll still see some ledges, but have a stretch of the trail that is missing the formations until after you reach the overlook. So head counterclockwise to enjoy the best sights of this one, and if you want to cut the trail short you can cut across the field after making it to the overlook as well (although admittedly the distance you save is rather small so do it all if you can).
Cuyahoga Valley National Park is located in northeast Ohio near Peninsula.
Looking for more things to do in Cleveland? Click the previous link to check out some of our favorite spots!
Visiting more national parks in the near future? Don't for get to pick up the America the Beautiful Pass (albeit not necessary for Cuyahoga Valley National Park) and read more about it in our full review!
About Jeremy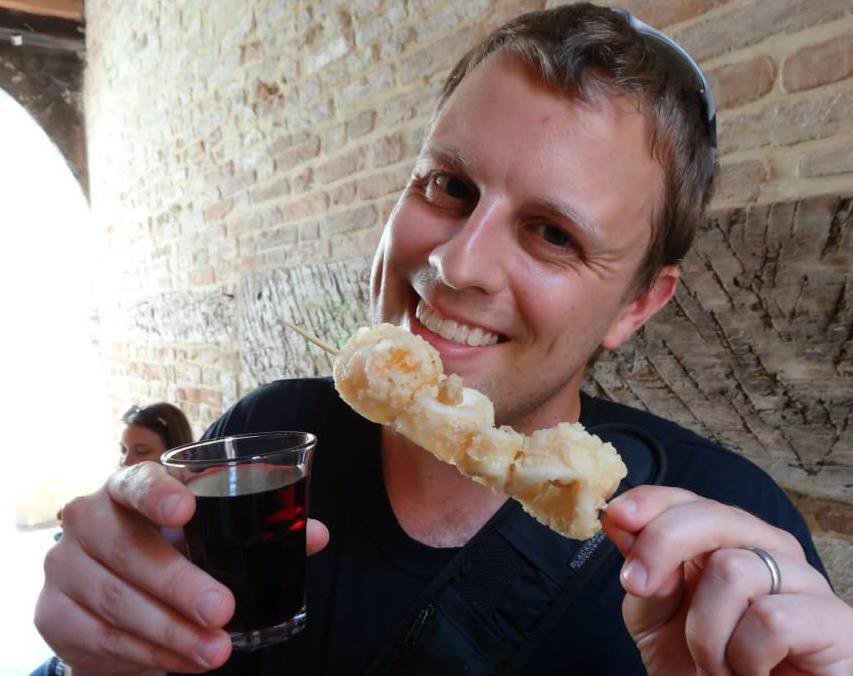 About the Author: Jeremy is a full-time travel writer based in Pittsburgh and primary author of this site. He has been to 70+ countries on five continents and seeks out new food, adventure activities, and off-the-beaten-path experiences wherever he travels.