Last Updated on February 3, 2023 by Angie
Disclaimers: Our site uses demographic data, email opt-ins, display advertising, and affiliate links. Please check out our Terms and Conditions for more information. Listed prices and attraction details may have changed since our visit and initial publication.
The Grey in Savannah is a unique restaurant serving up Southern-inspired fare with modern twists. The head chef, Mashama Bailey, is a James Beard award-winner, and the restaurant itself is housed in an old Greyhound station that is simply stunning.
We recently visited for Sunday brunch and were so captivated by the food and atmosphere that we returned a second time the next Sunday!
Two Brunch Visits to The Grey in Savannah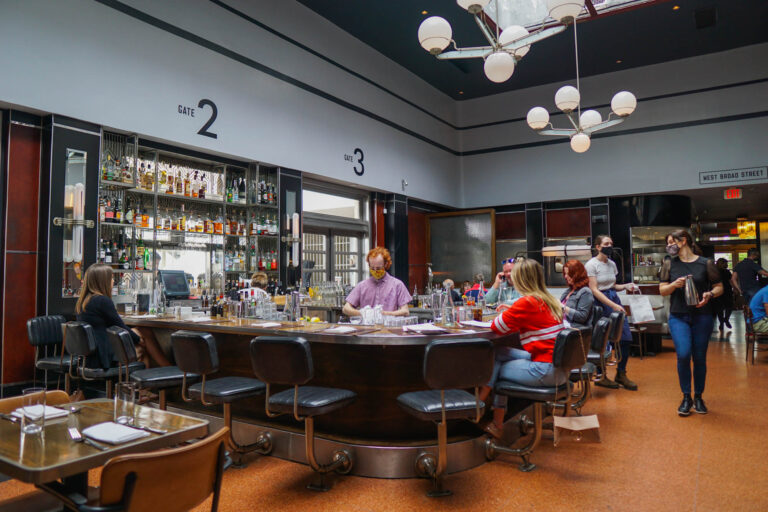 The Grey first came on our radar after watching a Chef's Table episode that profiled Mashama Bailey. We were so enthralled with everything about her background and the restaurant concept that we knew we had to visit when we were recently in Savannah.
Getting a reservation was the tricky part – dinner spots are only released 4 weeks ahead of time, and they book up nearly as soon as they are released. However, there is first come first served seating at the bar, which we were able to get both Sundays without a wait. And sitting at the bar here is no consolation prize – the U-shaped vintage bar is right in the center of all the action, placed right under a big skylight with great lighting. Basically, no matter where you sit, you'll feel like you're stepping back in time to a 1950s era bus station (be sure to explore).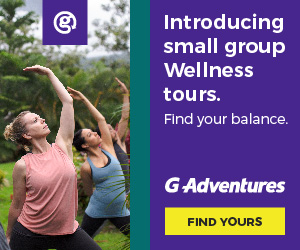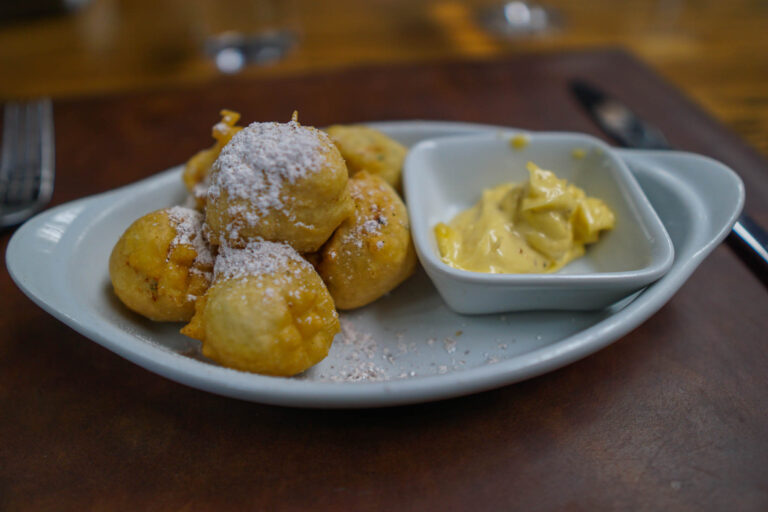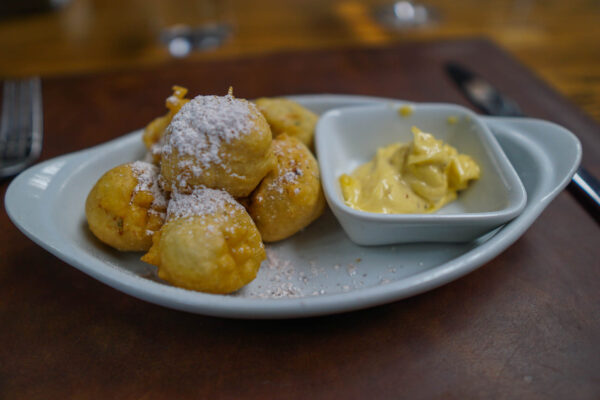 The brunch menu is a la carte (as opposed to the prix fixe dinner menu) and features familiar southern staples like fried chicken and biscuits and gravy. But there are also a couple of twists and turns that elevate the menu, like crab beignets and duck pastrami with potato rosti, both of which we tried and absolutely adored.
The crab beignets were our single most favorite thing on the menu. These beignets had fresh, sweet blue crab mixed throughout the entire fritter with creamy mascarpone. A light dusting of powdered sugar gave a subtle hint of sweetness, and a rich remoulade was served along side for dipping. The entire effect was so ethereal and perfect that we didn't hesitate to order the beignets again on our second visit.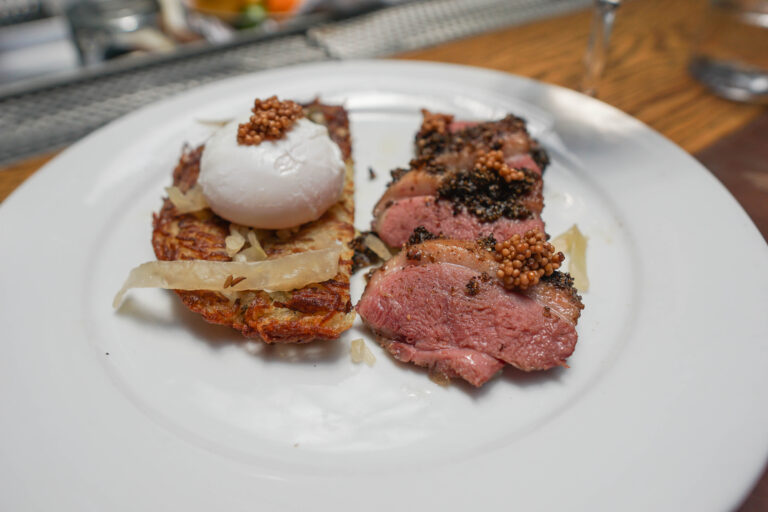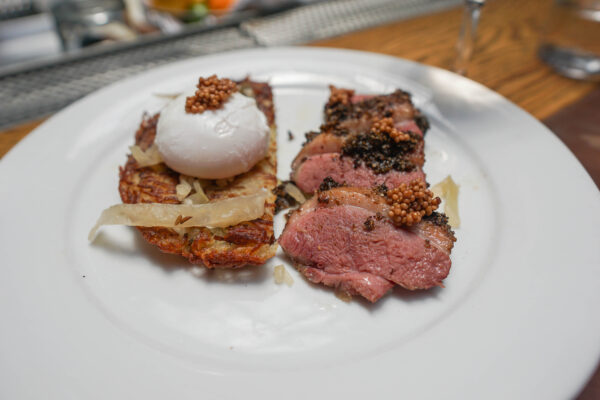 Other dishes we tried were the duck pastrami which was served with sauerkraut, a poached egg, and potato rosti, all topped with a pungent whole grain mustard sauce. The fried chicken was also exemplary with an insanely crispy, crunchy batter. The hoecakes served as an accompaniment were just fine, but we much preferred the extra side of thick, smokey bacon that we ordered.
On our second visit we happened to try a falafel salad, which was sent out compliments of the kitchen when the wait for our food was a bit long. It had crispy, herbaceous falafel balls on top of an interesting peanut puree, with fresh peas and asparagus thrown in the mix. It was definitely interesting but not necessarily our favorite dish here.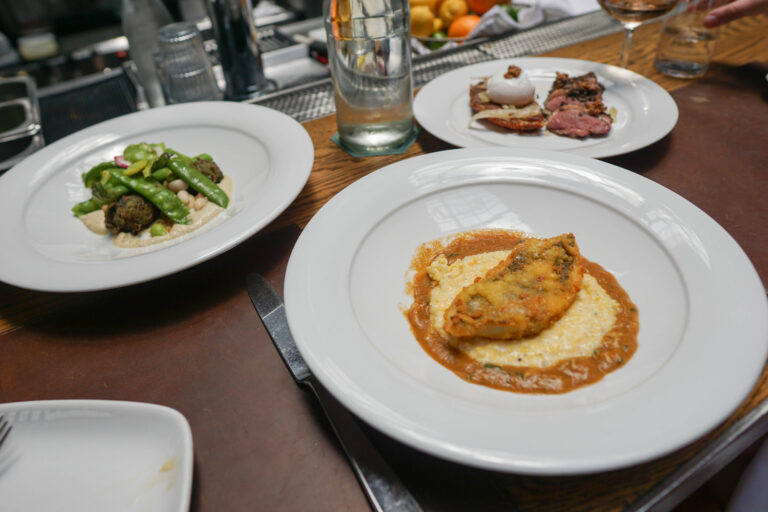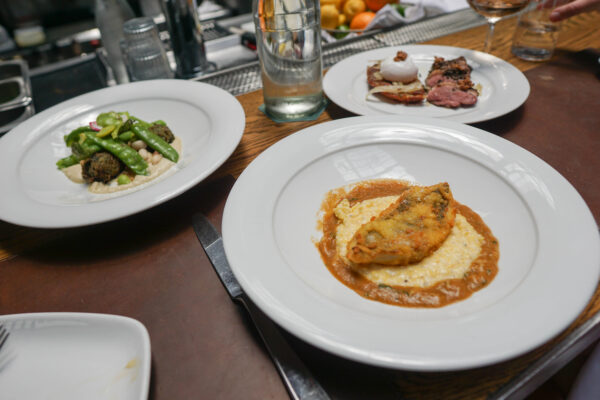 Besides the beignets, another dish I was partial to was the fried fish and grits. The fish had a delicious crispy cornmeal batter and was served on top of creamy, perfectly cooked grits, with a spicy, rich red-eye gravy all around. It was a great combination of textures and flavors that we would love to order again.
The only slight negative we found was that it was difficult to tell from the menu what the portion size was for different items. All of the dishes are grouped together, so there is no indication, for example, that the crab beignets are a smaller portion and are meant as an appetizer or as a side dish. Our server did point this out when we ordered, though, so we were able to size our meal appropriately.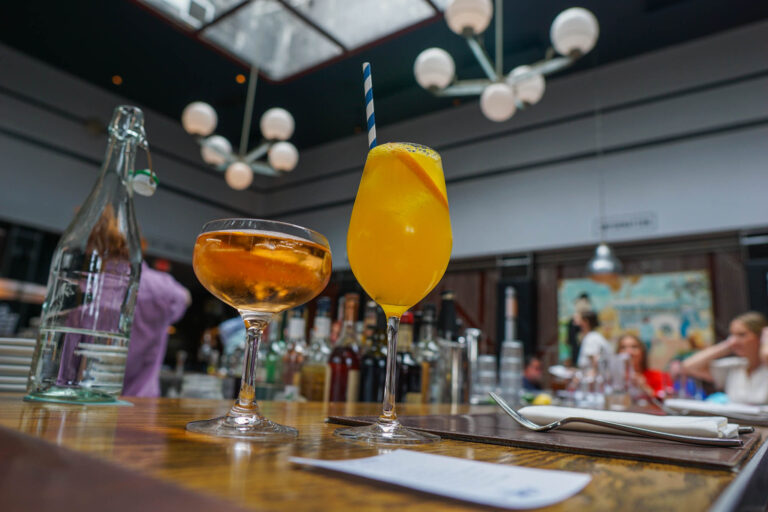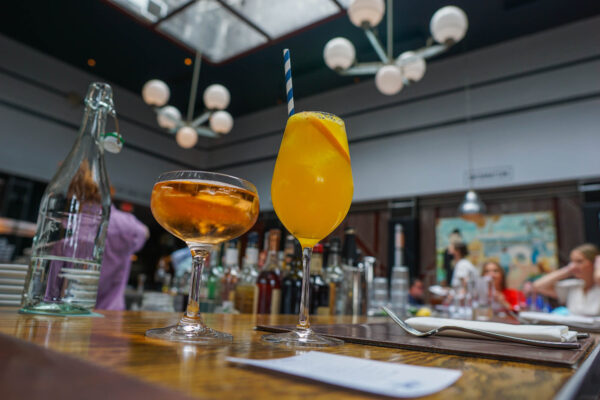 When we travel our main food goal is to try as many restaurants as possible, so the fact that we ate at The Grey twice during the same trip should tell you everything you need to know about it (especially since it was for brunch of all meals). Plan ahead if you really want dinner reservations, but otherwise brunch is a perfect alternative. The atmosphere and southern-inspired fare make The Grey a must-eat restaurant in Savannah, and we'd travel back to this city just to eat here one more time.
The Grey is located at 109 Martin Luther King Jr Blvd in Savannah, GA. Due to our travel plans, we were not in Savannah when The Grey was open for dinner but will do everything in our power to make this happen in a future visit.
About Angie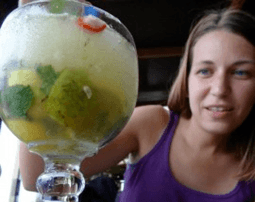 About the Author: Angie is a contributing author. She has been to nearly 60 countries and seeks out the best restaurants, bars, bakeries, and other unique food items wherever she goes- often with her husband, Jeremy.