Disclaimer: This post may contain affiliate links. By using our affiliate links we will receive a small commission that helps us run our sites.
Looking to learn more about Living the Dream? Check out our team of current writers below!
Jeremy, Owner and Adventurer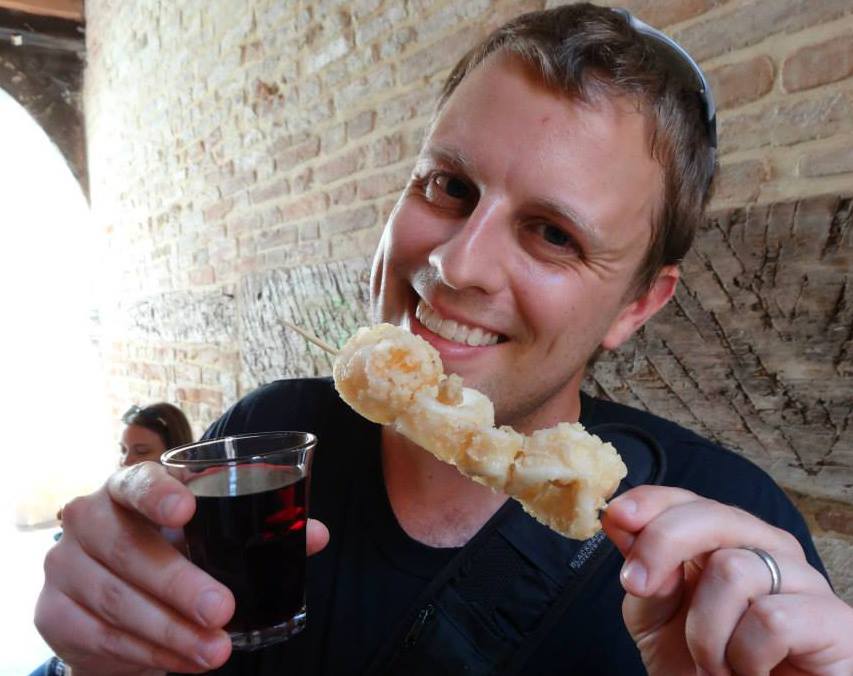 Jeremy has been on two long-term trips and visited 68 countries around the world.  With a motto of "try anything twice," Jeremy seeks out adventure and unique foods wherever he travels. From tackling the Everest Base Camp trek in Nepal, swimming with great white sharks in South Africa, to eating scorpion at Wangfujing Street in China and lampredotto in Italy, there is nothing he wouldn't do.
Jeremy manages Living the Dream's website and social media. When not traveling or working on Living the Dream, Jeremy freelances for clients, manages consulting services for travelers and companies, and writes on his local Pittsburgh blog, Discover the Burgh.
Angie, Staff Writer and Foodie
Angie seeks out local food, markets, and cooking classes wherever she travels. From learning to make traditional curry in Thailand to ceviche in Peru and dosas in India, Angie's ultimate quest is to eat all of the world's best meals and figure out how to make it herself. In addition to culinary travel, Angie is often found being persuaded to do crazy activities with her husband, Jeremy.
Angie is a staff writer on Living the Dream and works behind the scenes on many projects with Jeremy.  When not writing for Living the Dream, Angie covers the city of Pittsburgh on her local blog, Discover the Burgh.
Kendrick, Staff Writer and Travel Hacker
Kendrick is the Canadian Travel Hacking expert of Living the Dream. His mission is to travel hack his way to all his dream destinations, while cracking the code to earning sustainable location independent income. He left for his one year journey around the world on September 2016.
Kendrick publishes even more travel stories and travel hacking advice at his blog, Travel and Live Free.