Published by Jeremy. Last Updated on January 25, 2023.
Disclaimers: We were hosted for this experience. Our site uses demographic data, email opt-ins, display advertising, and affiliate links. Please check out our Terms and Conditions for more information. Listed prices and attraction details may have changed since our visit and initial publication.
South Mountain Park near Tempe is a large, 16,000-acre park that just begs to be explored.
But due to the park's immense size (it is considered to be the largest municipal park in the USA and among the largest in the world), odds are good you'll have to visit this one time and time again to even begin to scratch the surface.
During my first visit to Tempe, I decided to play it safe and stuck to the portion closest to the city, known as Pima Canyon, and had a wonderful day out.
In this one, I wanted to share some of the best things that can be seen from the trails as well as tips for those visiting the park for the first time.
What You Can See Hiking Pima Canyon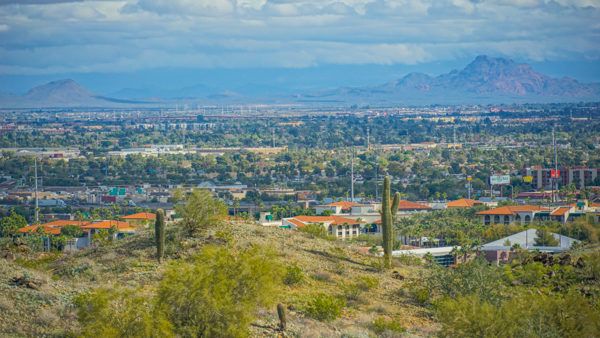 No matter which trail you take in exploring Pima Canyon, you're going to have stunning views.
For those who take a loop around the Pima East trail, you'll be able to check out gorgeous views of Phoenix and Tempe (albeit at a fair distance).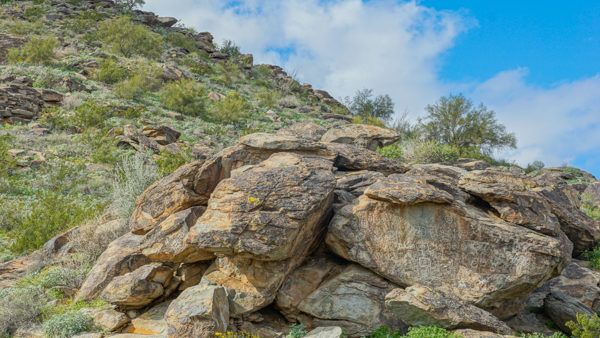 For those who hit the relatively flat Desert Classic Trail, you'll be able to see petroglyphs carved into the rocks.
And then, regardless of which trail you select, you'll see stunning cacti, potentially flowers depending on the time of year, and some of the best scenery in the region (and perhaps an animal sighting or two as well!)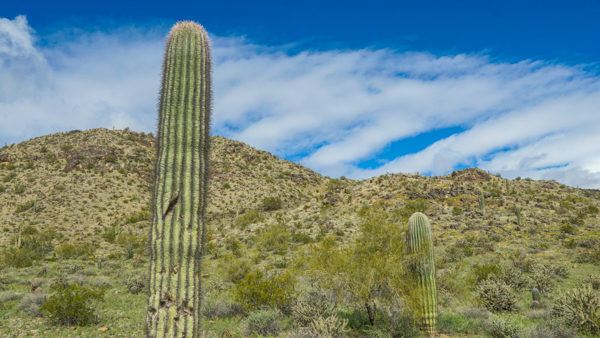 Going beyond the sights, I also heard a pack of coyotes howling in the not-too-far distance (close enough that I suspect I could've seen them but sadly did not catch a view).
A wonderful reminder that you are, indeed, in the desert.
Overall, the Pima Canyon section of South Mountain Park has fewer unique features as compared to other sections of South Mountain Park (places I'm going to have to visit on a return trip in the future with a car). But more than makes up for it with the stunning beauty of Arizona's nature in an easily accessible spot close to the cities.
Tips for Hiking Pima Canyon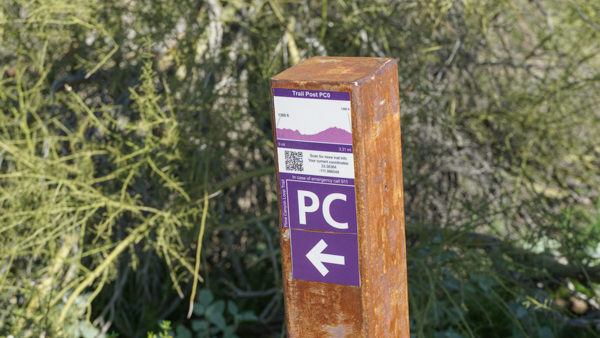 One thing I loved about the Pima Canyon section of South Mountain Park is that the trails are quite nice to walk on. While not paved, the vast majority were well maintained and not too rocky- making for a fairly easy hike. (Those wanting a flat trail should stick to the out-and-back Desert Classic trail, the rest have some minor grade changes).
One thing to keep in mind is that the trail markers themselves aren't the greatest at this park.
Online information and Google maps show official trail names ("Pima Loop" and "Pima East" for example) but trailhead markers are often just two letter designations that coincide with the broader trail name (PC standing for Pima Canyon, DC standing for Desert Classic, for example) while ignoring some of the smaller variants you may find along the way.
Likewise, not every trail crossing features these markers as well and I had a few people stop and ask me for directions. (Closed trails were all marked quite well, however.)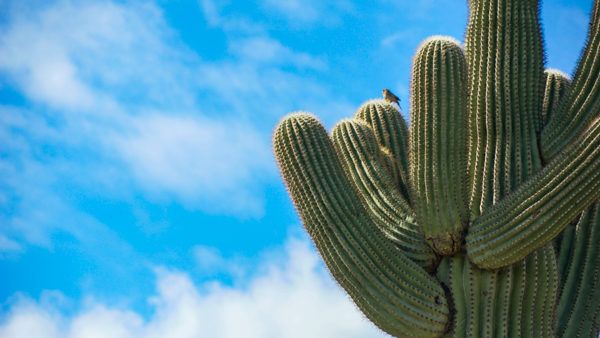 That being said, Google maps shows all of the trails and my GPS worked just fine, so I used this as a great reference.
Beyond this, hiking is a breeze. The only other things to keep in mind are conventional wisdom when hiking in the desert.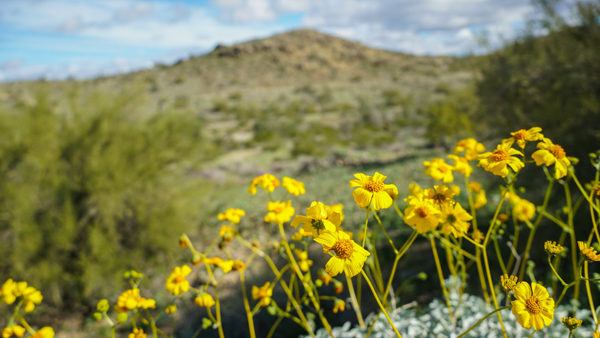 Hike early in the morning and not mid-day (especially towards the summer months), take ample water and start heading out of the park when you hit 50%, and watch out for wildlife (again, especially in the summer when snakes and other creatures are spotted more frequently).
Even hiking on a relatively cool February morning I still made sure to be aware of these points, and signs are present at all trailheads as reminder of these very important details.
Overall, I'm sad I could only tackle the Pima Canyon section of South Mountain Park during my visit. The 16,000-acre park has a lot of stunning landscape to cover and my six-mile hike was only scratching the surface of this gem just outside of Tempe.
Until next time!
I'd like to thank Tempe Tourism for inviting me out to Arizona for the press trip!
Looking for a hotel near Tempe? Check out the following:
Looking for more things to do in Tempe, AZ? Check out a summary of the best things I did at the previous link, or read our more detailed post about mountain biking at Usery Mountain Regional Park!
About Jeremy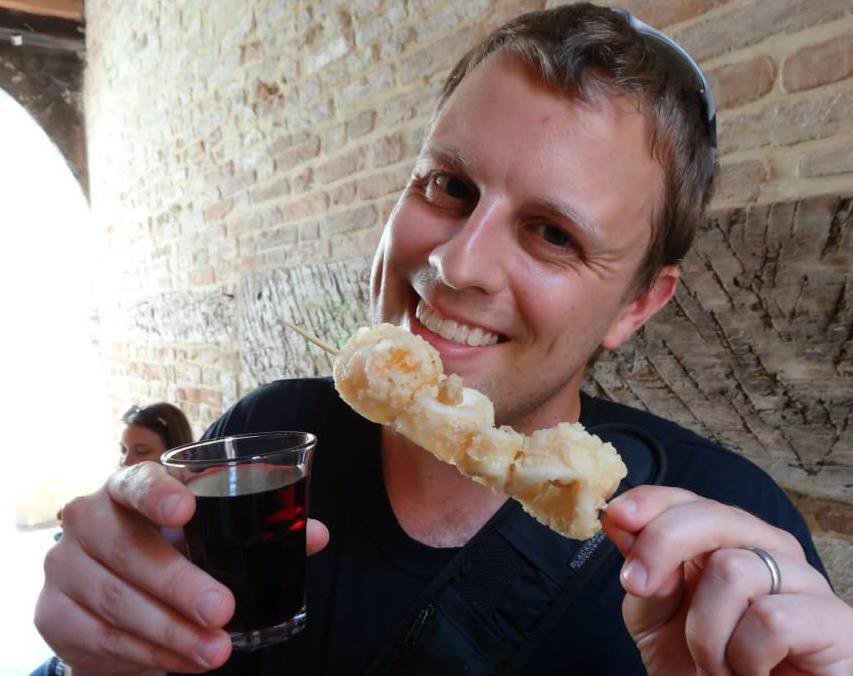 About the Author: Jeremy is a full-time travel writer based in Pittsburgh and primary author of this site. He has been to 70+ countries on five continents and seeks out new food, adventure activities, and off-the-beaten-path experiences wherever he travels.