Published by Jeremy. Last Updated on January 25, 2023.
Disclaimers: We were hosted for this experience. Our site uses demographic data, email opt-ins, display advertising, and affiliate links. Please check out our Terms and Conditions for more information. Listed prices and attraction details may have changed since our visit and initial publication.
During my trip to find the best things to do in Tempe, AZ, I was given a few options to get out and see the surrounding nature. Considering the surrounding nature is desert (and I was visiting in February), I was all about it.
One outing was hiking Pima Canyon at South Mountain Park, but for my second outing I was able to do something a bit different- mountain biking at Usery Mountain Regional Park!
Mountain Biking in Arizona is For All Skill Levels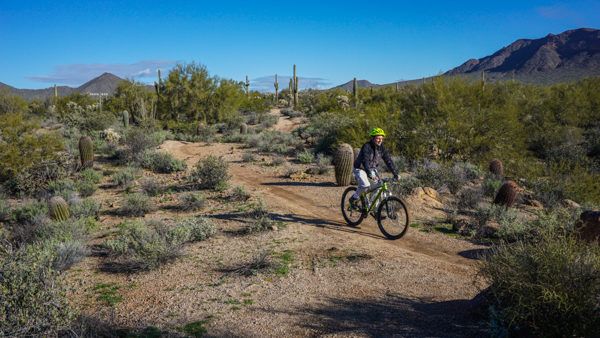 To start, I think it's important to say I've never mountain biked before.
I bike infrequently but have biked on paved roads in the mountains of Austria as well as Alaska. I've never biked on dirt and rocky paths that you encounter when mountain biking, and while up for the challenge I had no idea what to expect.
As I quickly found out, the mountain biking options near Tempe are numerous and allows for all skill levels to get out and explore.
Usery Mountain Regional Park with Arizona Outback Adventures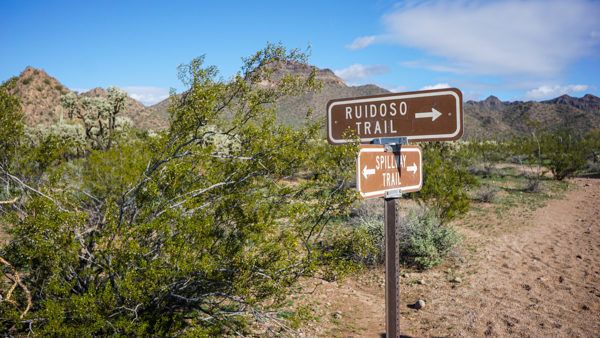 Our biking experience with Arizona Outback Adventures (now part of REI) went out to the Usery Mountain Regional Park near the Superstition Mountains and was a solid two hours exploring the beautiful desert terrain.
As our guide quickly knew he was dealing with somewhat novices (okay, speaking for myself here), we started on an easy trail that was mostly sand with rocks in the way- an easy bike all the same. As we went we stopped to learn about the history of the region and the natural world around us- a great touch and perfect break opportunities for me to relax a bit.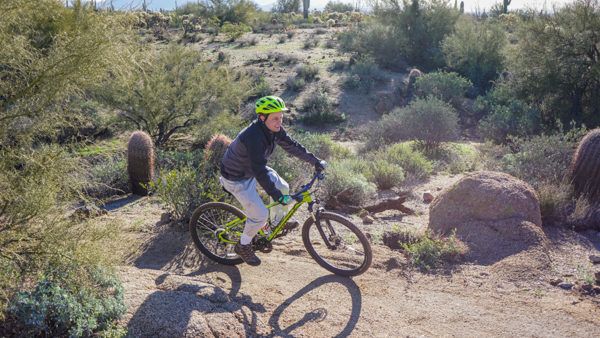 As we approached the hour mark we were given an option- the easy way back (30 minutes) or a progressively harder route with some steep segments and more rocks. Not being one to say no, we opted for the harder route.
Despite the connotations that come with the name mountain biking, even here the trail was mostly flat with some slightly steep hills of about 10 feet. Easily doable with a finger on the breaks, even with rocks in the way.
What made the outing a bit of a challenge was some puddles and soft sand at times on the trail which coated the bike tires and made it that much harder to pedal at times. A good sweat and made the decision to try a harder trail all the more rewarding (although admittedly ended at exactly the right time for my thighs).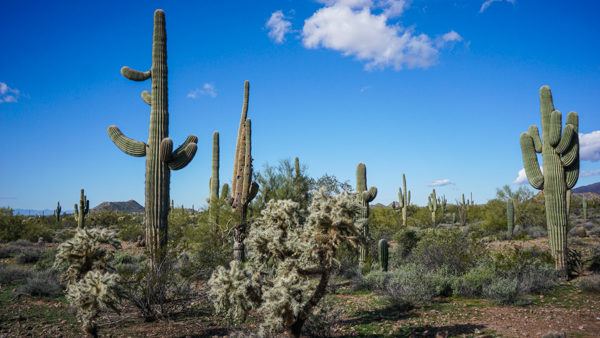 Overall, the biggest surprise to me about mountain biking in Arizona is that the terrain allows access for all skill levels.
While we were not officially on a mountain, it was challenging enough to make us put in an effort but still fairly easy in many places that allowed us to take in eight miles of scenery with ease.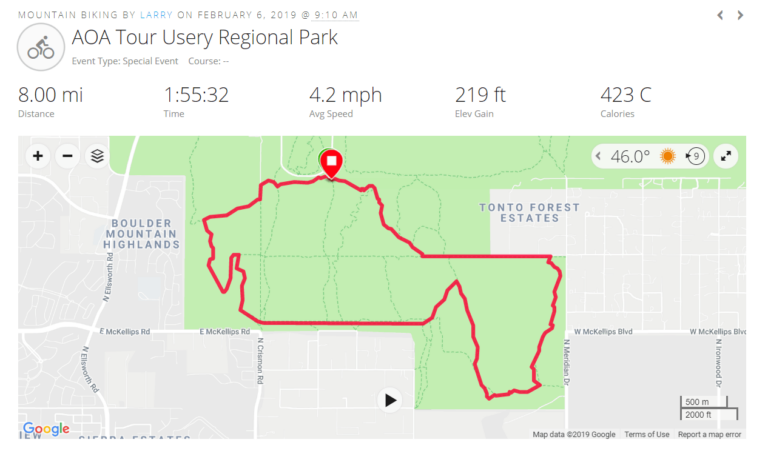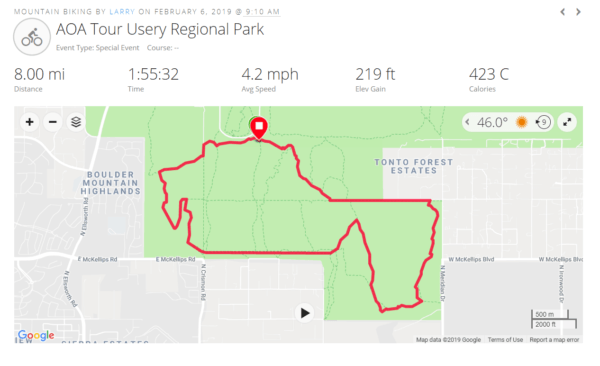 I'd like to thank Tempe Tourism for inviting me out to Arizona for the press trip! As always, all opinions are my own.
Looking for a hotel near Tempe? Check out some options like:
About Jeremy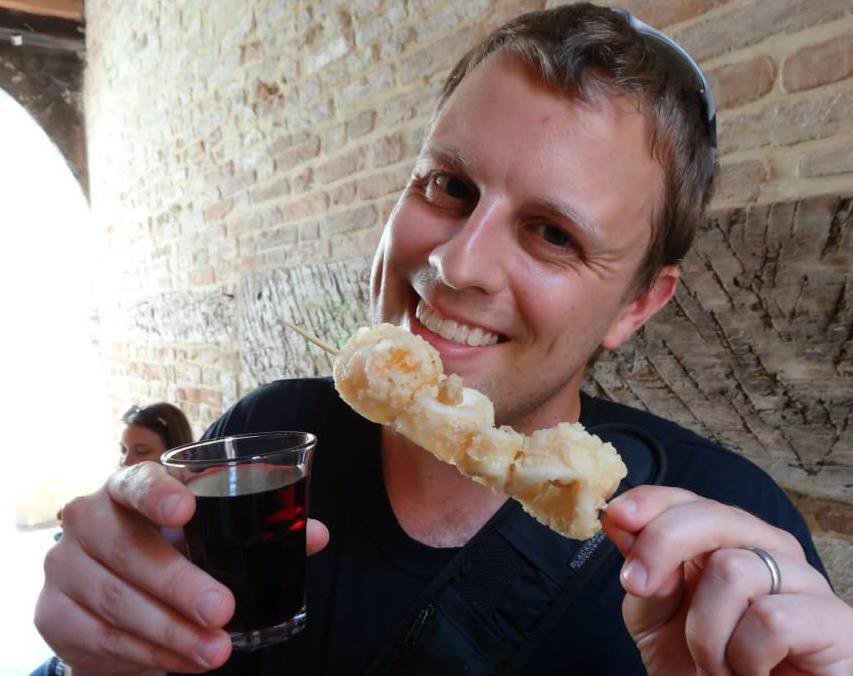 About the Author: Jeremy is a full-time travel writer based in Pittsburgh and primary author of this site. He has been to 70+ countries on five continents and seeks out new food, adventure activities, and off-the-beaten-path experiences wherever he travels.