Last Updated on June 4, 2021 by Jeremy
Disclaimers: Our site uses demographic data, email opt-ins, display advertising, and affiliate links. Please check out our Terms and Conditions for more information. Listed prices and attraction details may have changed since our visit and initial publication.
John Brown's raid on Harpers Ferry, Virginia (now West Virginia), is often considered to be a defining moment that led to the start of the Civil War.
Brown led an uprising on October 16-18th, 1859 as a means to start an armed slave revolt across the south. Although this attempt can be said to have failed, leading to his execution shortly thereafter, the widely publicized nature of this uprising is often said to have directly influenced events that followed- ultimately leading to the Civil War and the ending of slavery.
Today, Harpers Ferry is a National Historical Park and the history of John Brown's uprising is preserved for all to see.
But beyond visiting for the history, Harpers Ferry itself is simply a gorgeous town located on the confluence of the Potomac and Shenandoah Rivers and is also at the dividing point between three states (Maryland, West Virginia, and Virginia). So as much as you should be visiting this one for its history, you'll also want to explore here for the scenery too!
What You Can See at Harpers Ferry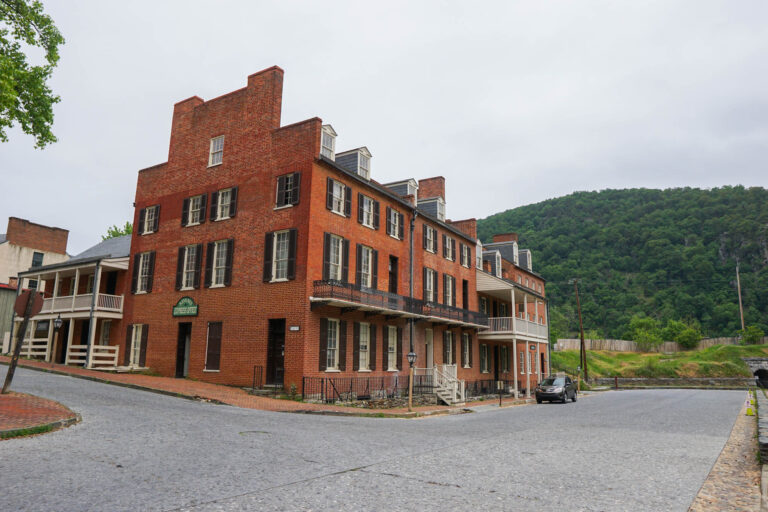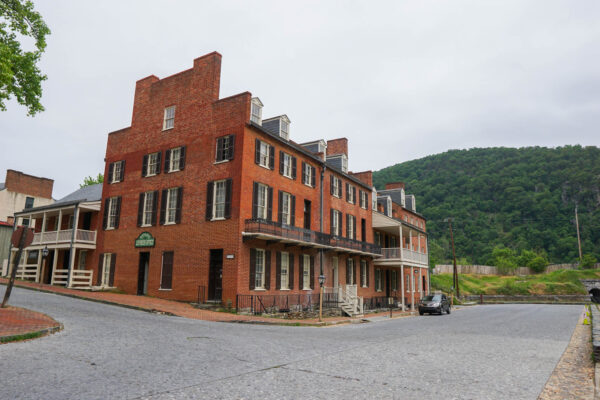 When thinking about Harpers Ferry, it is probably best to think of it in two ways. There is the Lower Town which is home to many historic buildings, museums, and what could be considered the bulk of the sights to see all within a roughly two square block area.
Then there is the larger Harpers Ferry National Historic Park area which contains more Civil War sites, a visitors bureau for the Appalachian Trail, and more that is best explored via your car after departing Lower Town.
It is recommended to park at the Visitors Center and take the shuttle into town as parking in Lower Town is quite limited. As such, you'll likely not be able to explore the rest of the park until you finish and return to your vehicle.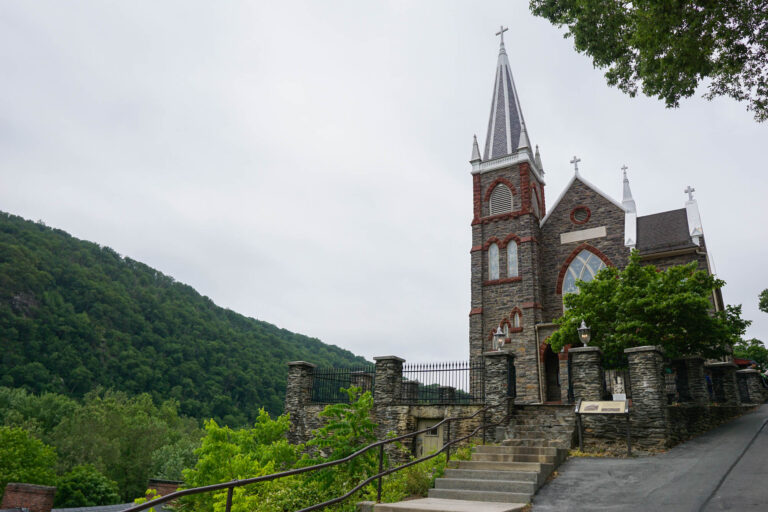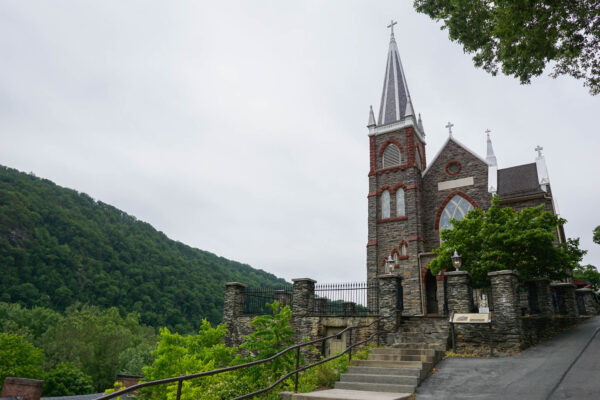 If just visiting the former, you can likely explore most of the sights properly in about an hour or so (more if you grab a beer or meal at one of the local restaurants). These include John Brown's Fort, a modest museum, a few buildings furnished with period designs, Jefferson's Rock (visited by Jefferson in 1783), a historic church, and more.
This is truly one of those places where you should explore every public building you can as the ambiance and history of Harpers Ferry really needs to be enjoyed in person to understand its full historical significance.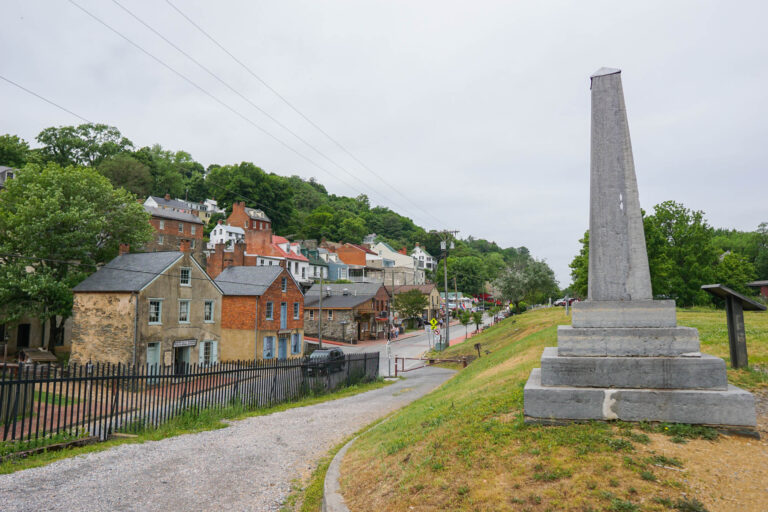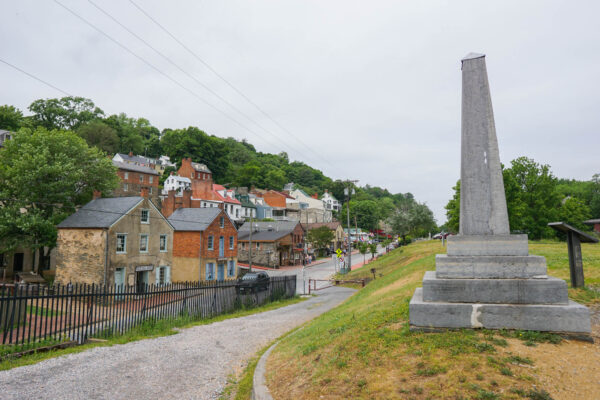 But after you do all of that, you'll want to cross the pedestrian walkway on the bridge into Maryland to climb up to the overlook on the Maryland Heights Trail. The overlook here has what is perhaps the best view of Harpers Ferry you can find!
Just be prepared for a pretty intense hike with this one.
The Maryland Heights Overlook Trail is a Must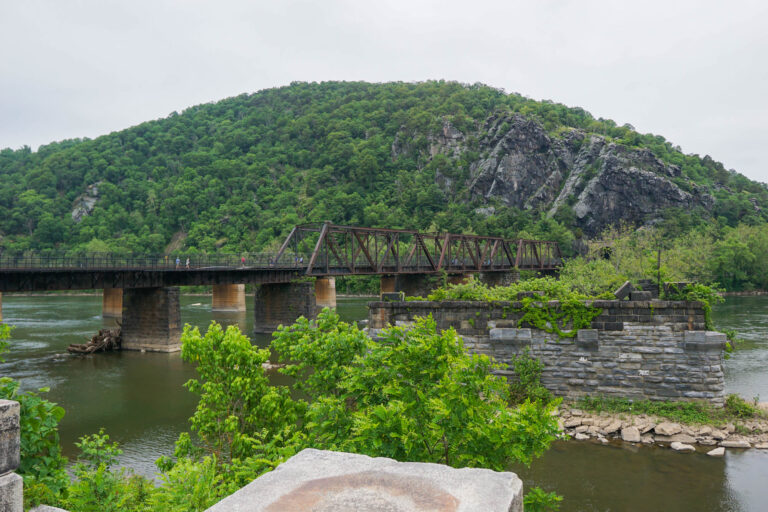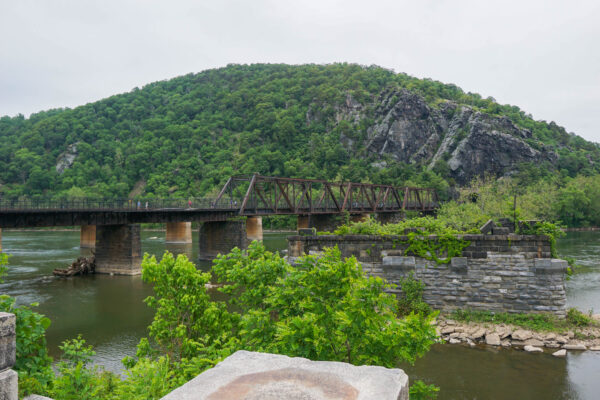 Before I went off to check out the Maryland Heights Trail, all I really knew was that I was going to be hiking to an overlook to see Harpers Ferry from the Maryland side. Beyond this, I knew more or less nothing about what was coming.
To put it bluntly, this is an intense trail and, to be honest, I made a mistake not reading more about it before I left.
Depending on which resource you look at, odds are good they will either say the Maryland Heights trail to the overlook is about 3.5 miles or 4.5 miles roundtrip and can take upwards of 3 1/2 hours. It sounds like a typo, but in all honesty it really isn't too far off.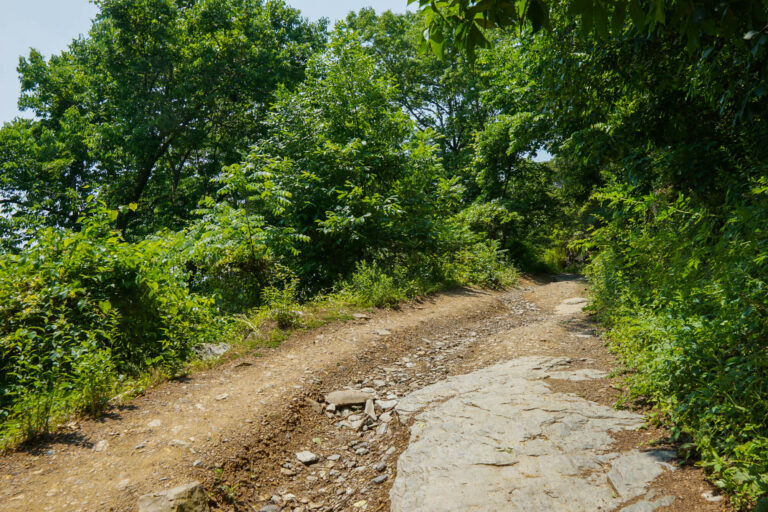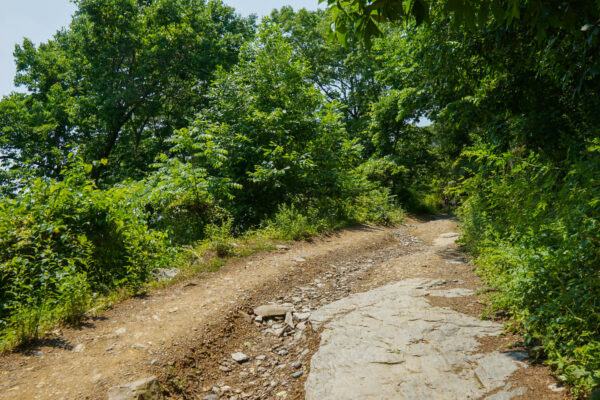 The former distance is likely calculated from the small parking lot on the Maryland side (which was closed during my visit due to construction) while the latter includes the walk over the bridge from the Lower Town at Harpers Ferry. If doing the latter, turn left after crossing the bridge and walk along the C&O Canal Trail until you reach the first footpath that connects to the road. Cross it and continue in the direction you were heading just a few more minutes until you reach the trailhead.
The half-mile or so to get to the trailhead is easy (~15 minutes), but from there you are looking at a steep climb about 1.75 miles one way with nearly no break in the uphill slog until just before you get to the overlook. Now, in some cases, a two-mile uphill hike could be easy. But if you visit on a day that is warm and humid (which most spring and summer days here are), it amplifies the intensity of the hike many folds over.
To put it bluntly, climbing a mountain when it is 80 degrees at 90% humidity simply is not enjoyable.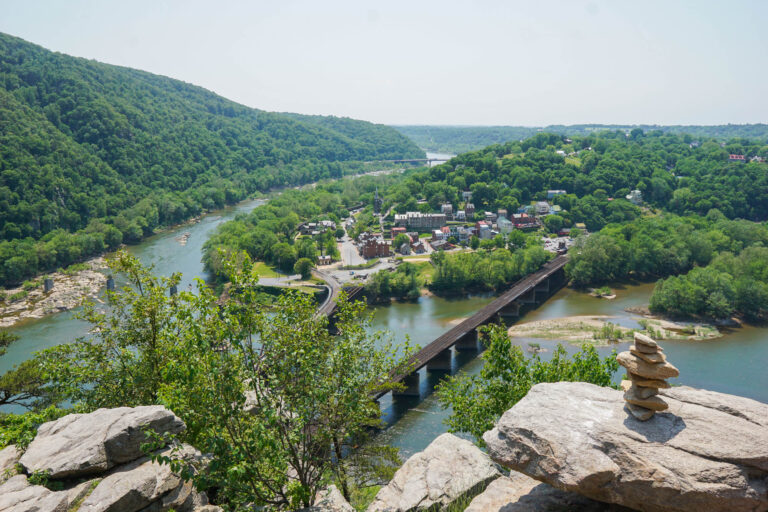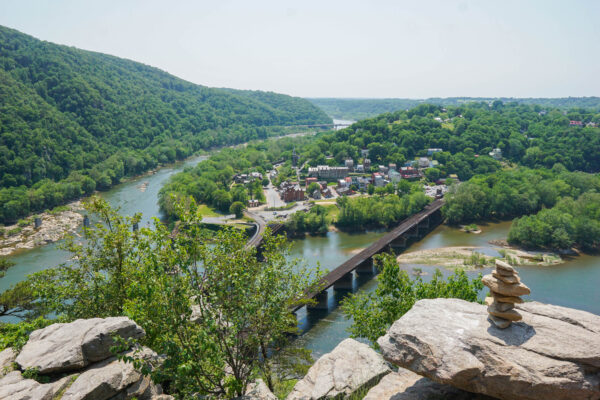 To say I was shocked by how much harder that made it is an understatement, and you'll do well to take an extra bottle of water and plan for a few breaks on the way (or even hike to the overlook as soon as you arrive if you make it in early in the day). This is what made what could've been a roughly one-hour hike to 2 1/2 hours for me, and you'll do well to plan for this when taking in the Maryland Heights Trail hike.
But this hike is most certainly worth it because the view of Harpers Ferry from the overlook is simply unparalleled. To me, this turned what could've been just a quick visit to Harpers Ferry National Historical Park into a half-day affair and really pulled it all together for a remarkable visit.
Even with the heat and humidity, I'd do this one over again. I'd just be sure to have a lot of extra water all the same.
Harpers Ferry National Historical Park's Visitors Center is located at 171 Shoreline Drive. A National Park fee applies for entry and guests can use free shuttles to reach Lower Town from the parking area. Limited metered parking is available in Lower Town as an alternative but the spots were always completely full whenever I walked by.
Looking for more things to do after visiting Harpers Ferry? Drive over to Frederick, Maryland, to check out the many Frederick breweries or the National Museum of Civil War Medicine! Or, if you are looking for wine instead, head over to Virginia to check out 868 Estate Winery just a few miles away!
About Jeremy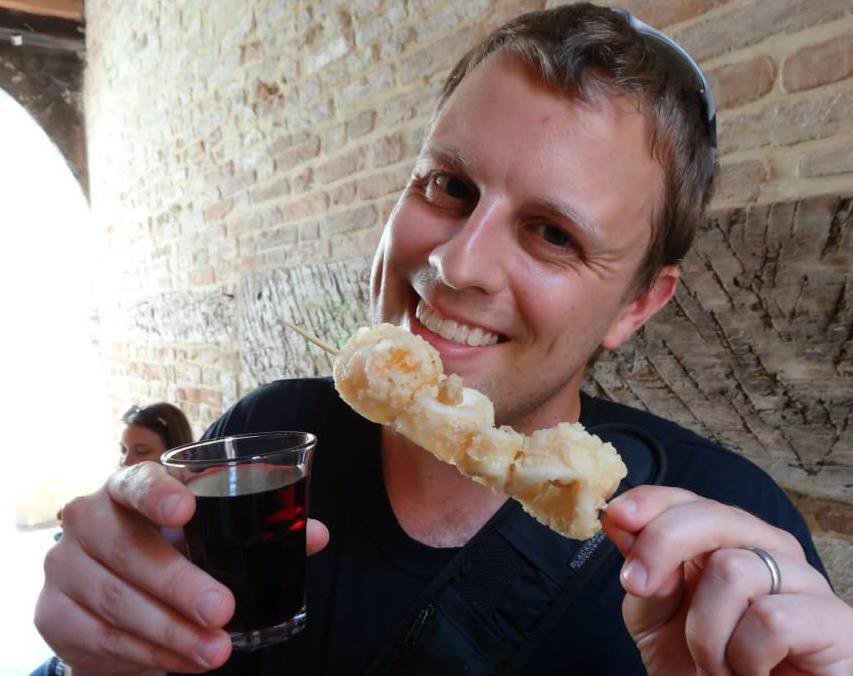 About the Author: Jeremy is a full-time travel writer based in Pittsburgh and primary author of this site. He has been to 70+ countries on five continents and seeks out new food, adventure activities, and off-the-beaten-path experiences wherever he travels.