Last Updated on January 24, 2022 by Jeremy
Disclaimers: Our site uses demographic data, email opt-ins, display advertising, and affiliate links. Please check out our Terms and Conditions for more information. Listed prices and attraction details may have changed since our visit and initial publication.
During our trip to the Maldives, the first island we visited was very close to Male international airport. We chose this one for a number of reasons, with the two most important being it was just a 15-minute boat ride away (perfect after our 40+ hours of travel) and also because it is home to a Hilton hotel (where we paid on points).
This is the Hilton SAii Lagoon on the island chain we refer to as Crossroads (named for the marina on-site). While this island itself was a bit, well, odd, we did have a pretty good stay all around.
The King Sky Room at SAii Lagoon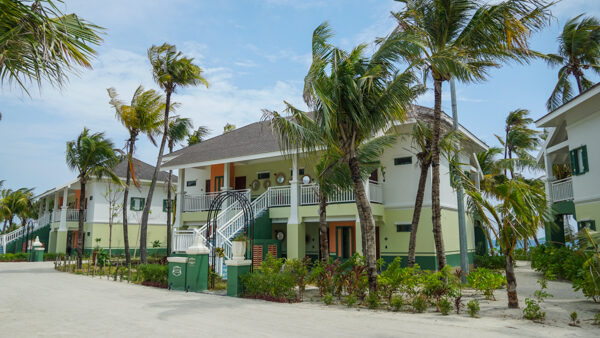 The base rooms at the Hilton SAii Lagoon are in shared complexes that house about eight rooms in total- four on the first floor and four on the second. They are aptly named as Beach Rooms (first floor) and Sky Rooms (second floor) with the main difference being the first floor has a door that exits straight to the beach and the second floor has a balcony.
For what it is worth, the rooms here were fairly spacious and offered a number of good amenities that you'd come to expect from most Hilton chains. We had a great night's sleep and barely heard a peep out of any of our neighbors (although we questioned how many of the rooms were actually full as we did not see very many people in our unit).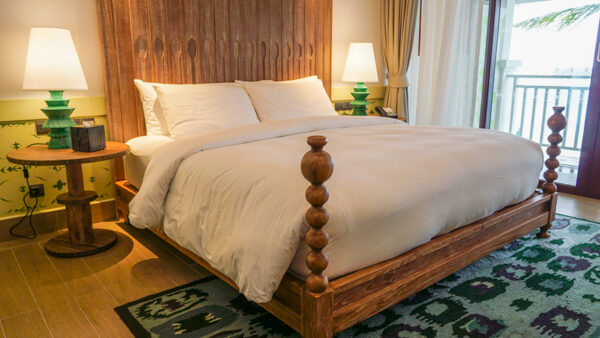 To be honest, apart from cleaning up and sleeping we did not spend a whole lot of time in this room, so we're going to continue our review on some of the more important features found at the property.
Activities at the SAii Lagoon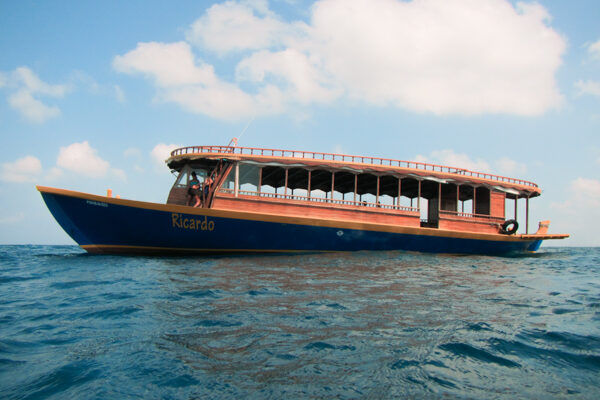 Like many resorts, the Hilton SAii Lagoon offered an array of basic watersports for free plus snorkel rentals as well. From there, the property offers several premium watersports and tours and we tried a half-day snorkeling excursion at a nearby reef and sunset fishing.
Both of these activities were fairly disappointing.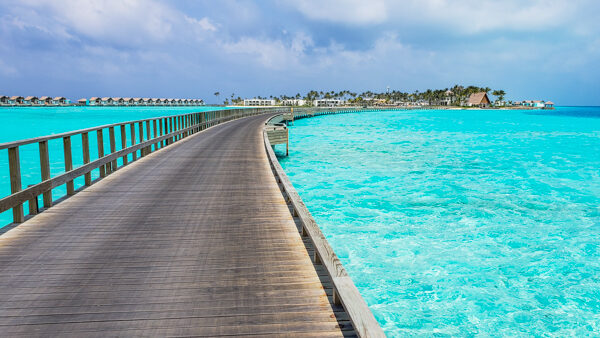 The snorkeling was a letdown as the nearby reef is both dead and well over 20 feet underwater (my estimate). This made for a rather lackluster viewing experience overall with the only exciting spotting being a moray eel swimming in the open water. Likewise, the fishing tour was more of the local variety with a spool of line with a hook on it, dropped to the reef, tugging when you get a bite, and little instruction beyond that.
For the fishing, if you caught an edible one a restaurant could prep it for you (~$15) but the fish everyone caught were mostly small- and the one I caught was an inedible variety. At least the sunset was nice on the trip and it was a fun experience to do all the same.
Overall, I don't know if I could recommend either of these two excursions as the price far outweighed the value I thought we received. For those who are visiting this one, many of the highlights were of the property itself including the gorgeous beaches, free kayak and snorkel rentals, and the like.
Restaurants at SAii Lagoon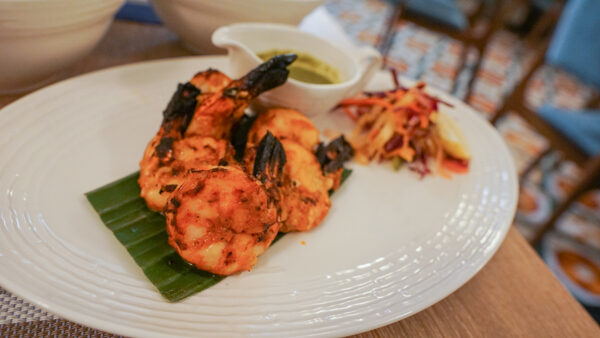 During our stay at the SAii Lagoon, we were able to eat at three on-site restaurants for dinner- Mr. Tomyam at the SAii Lagoon (Thai/Italian fusion), Sessions at the Hard Rock (seafood), and Kebab & Kurry at Crossroads Marina (Indian).
In general, we found all of the restaurants here to be quite good. In fact, some of the dishes we had at each could be considered exceptional. But what really struck us off guard here was that the menus were not standardized well for pricing, sizing, or any conventional appetizer vs. entree distinction like you'd expect.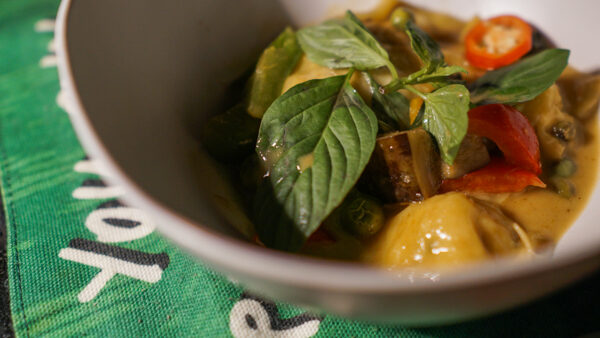 At Mr. Tomyam, for example, pasta dishes were available in small and large portions, where a large seafood ravioli came with just about five dumplings for $50 and a small shrimp risotto had three or for shrimp for $24 (but an ample amount of risotto). Kebab & Kurry offered a five-count shrimp dish for $30 (which we later learned was an unbranded appetizer) offset by a monster curry as an entree for a similar price.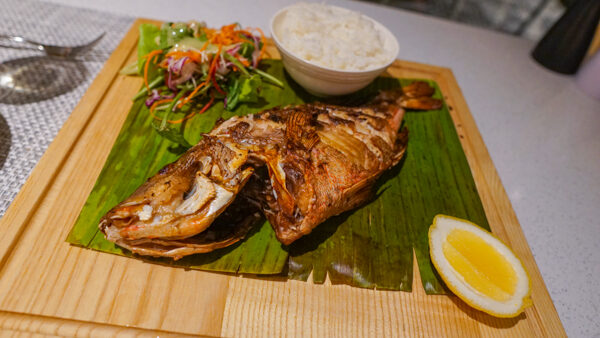 Our favorite meal was at Sessions, which was much more appropriately priced and had an array of seafood with Maldivian recipes thrown in the mix, but was also a plated dining experience at the family-friendly buffet which was, to put it mildly, odd.
So while the meals came together with really good flavors, we were a bit perplexed by the setup of a lot of them. $30 for a five-count shrimp dish or $30 for a monster plate of something else? $50 for a five-count ravioli or $24 for a large risotto with similar count of shrimp? It was impossible to get a read on the menus when planning our meals, so we found ourselves guessing with our orders and hoping for the best at each instance.
Hilton Diamond Perks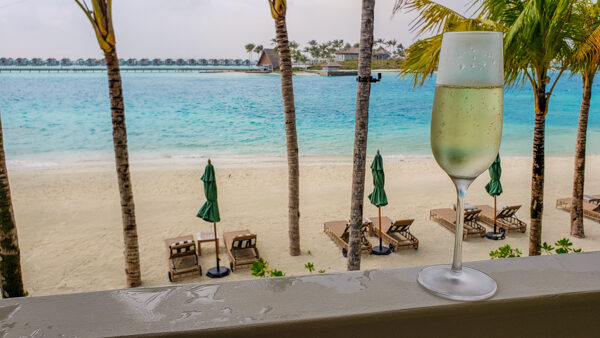 In being a Hilton Diamond member, we love to see what kind of extra perks are available when visiting. Much like at the Conrad Rangali, our hopes of getting a room upgrade were dashed fairly quickly- they simply don't do those here.
The first perk we received was a welcome bottle of champagne in our room when we arrived- something fairly common at most resorts. Likewise, the breakfast buffet was free each morning and was on the better end of buffets as far as Hilton properties go.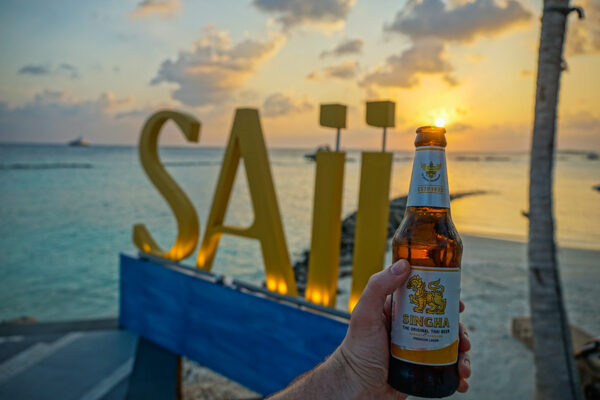 Two other perks we found on the property included a mid-day happy hour at bean / Co where the entire menu was available for free be it coffee products, juice, sandwiches, ice cream, or other snacks. Despite being a bit later than conventional lunches, if you planned accordingly you could have a solid meal for free here. Likewise, the Miss Olive Oyl pool bar had a happy hour where the entire menu was available for free as well (although we have to admit, we stuck to wine as the cocktails left a fair bit to be desired).
Eating and drinking for free? Sign us up for two really solid Diamond perks.
Something About The Property is Odd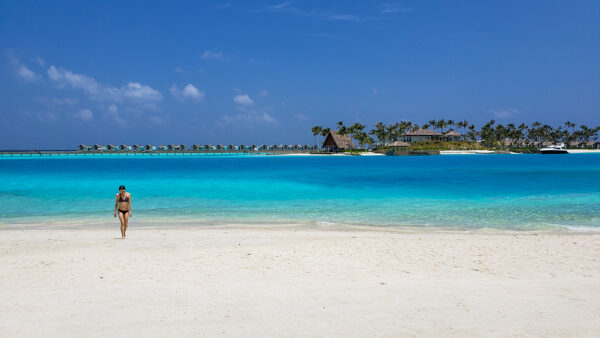 While I would say we enjoyed our stay at this property, something about it was a bit… odd.
Part of this is because the islands known as Crossroads are a reclaimed lagoon. That is to say, it is manmade and didn't exist just a few short years ago. We were told that for a while the Maldives government had a push to build more islands on shallow lagoons, this one included, and it ended up being quite the controversial policy as you may expect.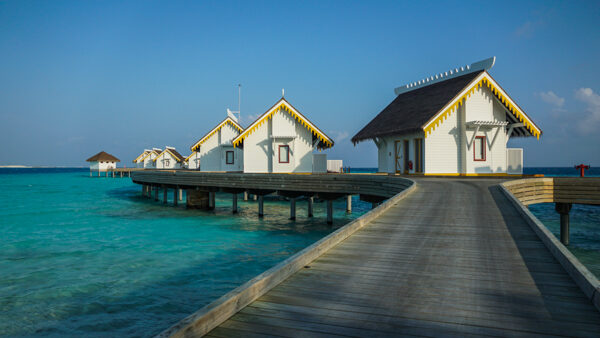 The second is that it is overtly commercial. I don't have to make any leaps to paint this picture. A Hilton hotel on one island, a Hard Rock hotel on another, and high-end shopping and a few restaurants from international chefs on the common marina island that connects them. It is shiny, bright, and a bit sterile.
For the first case, outside of the perfectly circular marina at Crossroads, you wouldn't be able to tell that the islands were manmade. This is more an ethical question of should it have been than over if it was done well (it was). If you can get past that, the beaches and the blues in the water are some of the most beautiful we've ever seen- and we've seen some pretty gorgeous locales before.
For the second, we are also a bit desensitized to these shopping and dining features at high-end properties, but this was a bit more unusual than we were used to. I think when you tie it into the first point you realize that the entire experience has been designed for you, from the shape of the beach to the stores. While the latter is true for most resorts, something about it is especially noticeable here.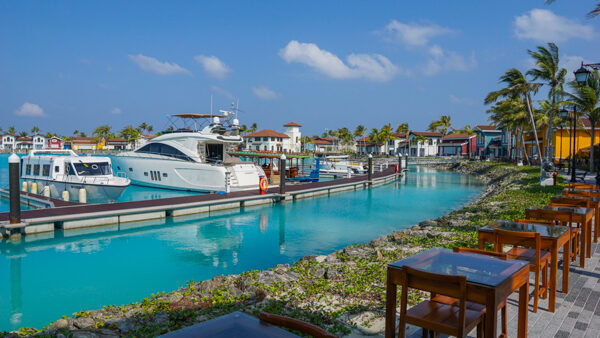 I can't make a distinction on whether these two points are good or bad. I am only mentioning it as they may be an important factor for you as it was something we observed during our stay.
Overall, we enjoyed our stay at the Hilton SAii Lagoon. The hotel offers comfortable rooms, some pretty good amenities, and incredibly beautiful beaches. That being said, the excursions fell a bit flat and the manmade nature of the island itself may give some visitors reservations about visiting. Still, in being just 15 minutes from Male airport this one offers a unique consideration for its location alone. We arrived, hopped on a boat within 30 minutes, and were enjoying our stay right away.
After 40+ hours traveling to the Maldives, that was all we really needed.
To book your stay at the Hilton SAii Lagoon, click here.
About Jeremy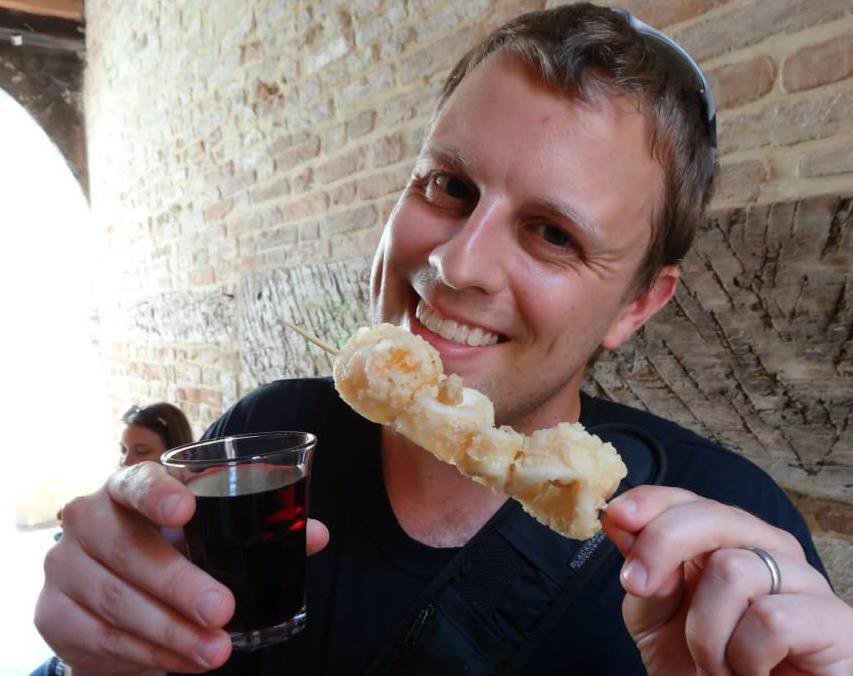 About the Author: Jeremy is a full-time travel writer based in Pittsburgh and primary author of this site. He has been to 70+ countries on five continents and seeks out new food, adventure activities, and off-the-beaten-path experiences wherever he travels.