Published by Jeremy. Last Updated on July 9, 2022.
Disclaimers: Our site uses demographic data, email opt-ins, display advertising, and affiliate links. Please check out our Terms and Conditions for more information. Listed prices and attraction details may have changed since our visit and initial publication.
In our third travel rewards credit card point redemption we ended up in a destination quite unexpected for this itinerary.
The tiny island of Mauritius was never on our hit list for this trip, primarily because we never saw a way to incorporate a flight to this coveted paradise without busting our budget.
But as it turned out, when flying from Mumbai to Cape Town, the carrier Air Mauritius was the cheapest for our dates (~$650 per ticket- still the most cost-effective in the long run).
The best part? Stopovers on this tropical island nation are allowed at no extra charge!
When we saw a Hilton room was available on a beautiful beach for 40,000 points per night, well within our remaining points balance, we decided to book three nights and increase our overall stay on the island to five.
A free hotel stay, no extra charge on our plane tickets, and a beautiful island paradise?  I challenge anyone to say no to that, even if it does mean a bit of a splurge on the remaining days.
But how does the Hilton Mauritius stack up to our other rewards at the Hilton Dubrovnik and Hilton Dubai Jumeirah Residences? 
A Property Worthy of Mauritius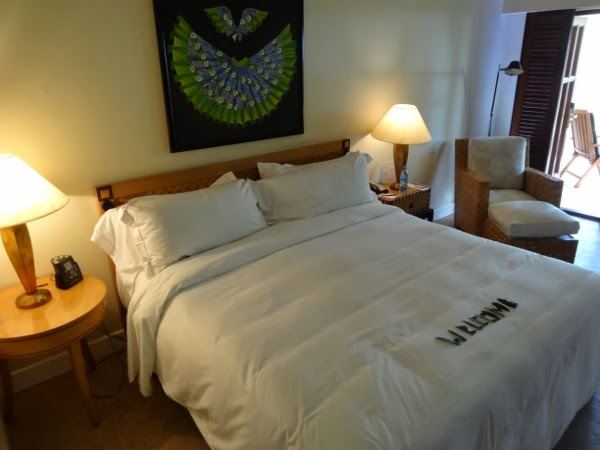 The highlight of the stay at the Hilton Mauritius is by far the property itself as it has just about everything we could ask for.
Private beach access?  You got it.
Large naturally designed pool?  Definitely.
A newly installed infinity pool? The best.
Water sports? All free except scuba diving.
We thoroughly enjoyed the pools, beach access, and common areas at this resort. There is no other way to say it. 
The designers did a spectacular job putting together a property that has enough to keep guests happy for hours on end and the evening live music and performances were actually quite good for the few minutes we were around to listen to it.
Ironically, we didn't use any of the watersport equipment other than the free mask and snorkel because we were out in a rental car driving in Mauritius every chance we could get.
If we had to designate something in our "least favorite" category for the property, it would, unfortunately, be the room. 
While the furnishings were quite nice, the bed incredibly comfortable as per Hilton standard, we found many key amenities lacking in quality.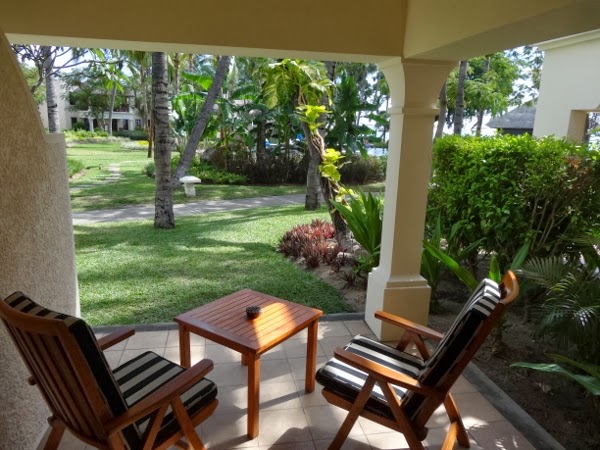 The air conditioning blew out hot air, the ceiling fan barely turned, and the hot water in the shower took an incredibly long time to warm up a few of the days we were there.
Considering we were given a "nice" room for our Gold status, we were less than impressed when everything else at the resort was stunning and pristine. 
But even with those issues, which I'd be more upset about if I were actually paying for the room, I have to hand it to the hotel chain for having one of the nicest properties we've been to in a while.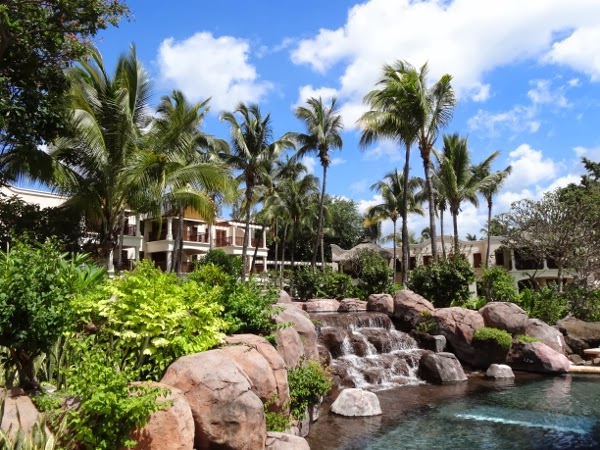 A Questionable Staff Can Ruin It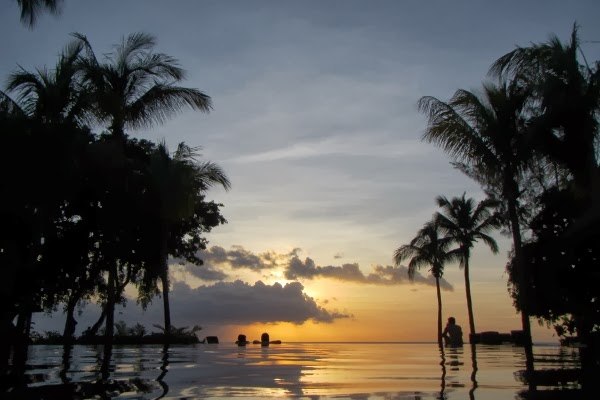 No matter how exceptional a property may be, poor staff can ruin the entire experience.  We found this to be a reoccurring theme during our stay at the Hilton Mauritius.
I need to take a moment here to stop and say that not everyone at the property had poor service.  On the contrary, out of the dozens of staff, only a handful performed below an exceptional level. 
The only issue we had was the fact that those who underperformed in our minds are also the ones who need to be giving their best.
Let's start with the check-in.
If not my biggest pet peeve about checking into a hotel, being unable to check into our room at the designated time is near the top of the list. 
Our room at this particular resort took 1 1/2 hours to get ready after we arrived, reminding us of our experience at the Dubai Jumeirah Residencies where they were over 2 hours late getting our room ready even though they knew we had arrived to Dubai some 6 hours prior.
Then there is the "free wifi" perk for status holders.
Although Gold account holders are supposed to have free internet access in the room as a standard perk, the employees at the front desk were not very helpful in getting us access. 
After calling about the password not working several times they said they'd send someone to help immediately, who didn't show up after more than 30 minutes. We left, tried again later, and this time the tech arrived after 15 minutes.
While he got the internet to work on a few of our computers and even brought our own router for wifi (an amazing thing, truly), he completely screwed up the settings on my computer which required several hours of work to fix.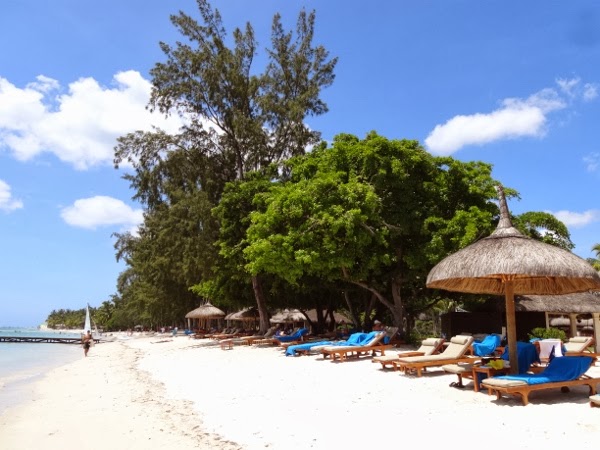 Couple that with the delay earlier, and the first two hours of our stay were pretty much wasted and could have been even longer if we had waited for the staff the first time around.
The only upside, if we could call it that, was that the front desk manager noticed we were upset and offered us a free alcoholic drink at the bar while we waited (at first he offered lunch, but having just eaten before we arrived we declined and later wished we could have). 
Of course, he only did this because we hold gold status and nothing else, but we appreciate the gesture as it was far more than the response during our Dubai stay.
The Expensive Restaurants and Gigantic Breakfast Buffet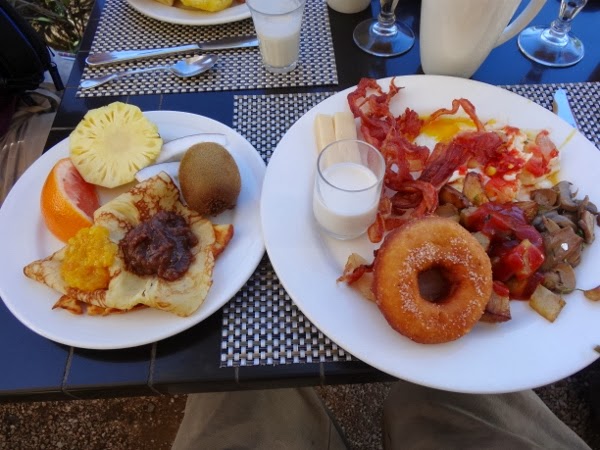 As with most restaurants at Hilton properties around the world, we only got to enjoy the complimentary breakfast that came with our gold status account.
The lunch and dinner specials at the many restaurants on-site were far too expensive for our meager budget, even if we did want to splurge some for being in paradise. 
For these, we can only define the pricing as absurd and move on, because $50 for a buffet is never something I can justify even if it is supposed to be some of the best on the island (perhaps next time).
What we can talk about is the breakfast buffet, which is quite possibly the best we've had in any Hilton property anywhere in the world.
From fresh fruit cut and juiced right in front of you, to a full hot bar with nearly a dozen options (pancakes, waffles, and an assortment of meats including smoked marlin? Yes please!), and even fresh donuts and other specialties like homemade jam, you will not go hungry here.
This is truly a highlight worth mentioning as breakfasts at the other Hilton properties we've visited in the past have been quite limited and identical every single day. 
Since most visitors purchase half or full-board packages for this particular property, the breakfast buffet benefits from a much-needed upgrade and is absolute heaven for status members who get it for free!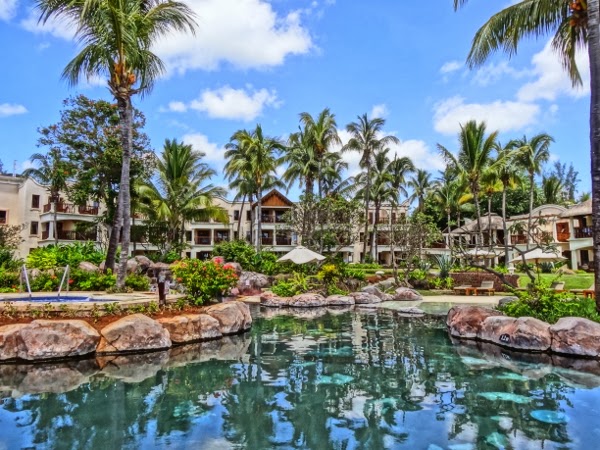 Overall, the Hilton Mauritius had a pretty big hang-up during check-in that cannot go without notice, but the rest of our stay was quite spectacular and more than made up for the hassle.
For those who want to get out and explore the many things to see and do in Mauritius, this hotel is also in a prime spot to help get you to all the action.
But with amenities such as these, you may not want to leave and will have a hard time just like we did.
Considering staying at the Hilton Mauritius? Reserve your room at the Hilton Mauritius today!
Looking for more Hilton hotel reviews? Click the previous link to check out our database of everyone we've stayed in so far!
About Jeremy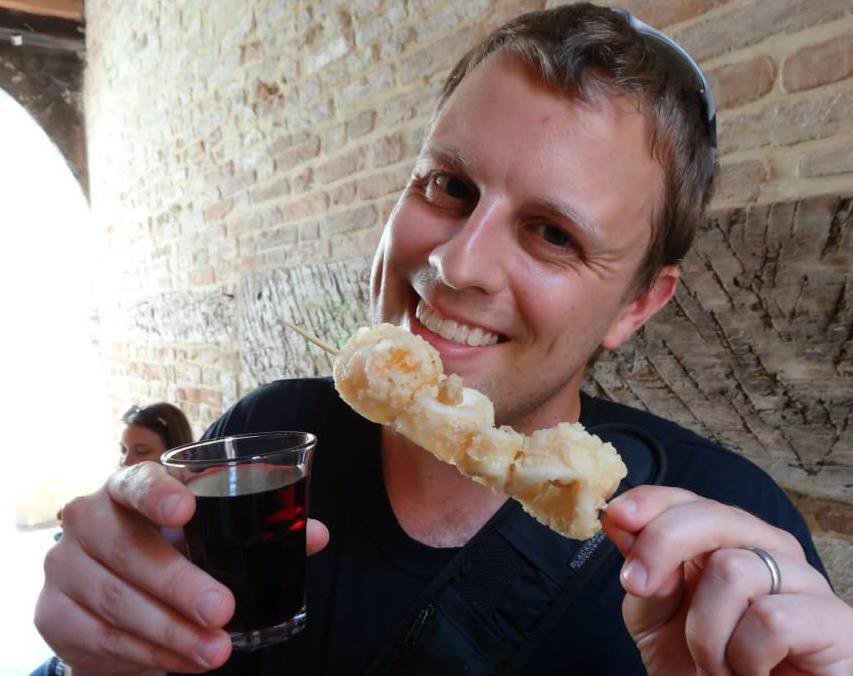 About the Author: Jeremy is a full-time travel writer based in Pittsburgh and primary author of this site. He has been to 70+ countries on five continents and seeks out new food, adventure activities, and off-the-beaten-path experiences wherever he travels.