Last Updated on March 30, 2022 by Jeremy
Disclaimers: Our site uses demographic data, email opt-ins, display advertising, and affiliate links. Please check out our Terms and Conditions for more information. Listed prices and attraction details may have changed since our visit and initial publication.
Since returning home from our long-term trip, we've been brainstorming a number of business ideas that we could pursue from home. As much as we love sharing our international travel stories here, which we plan on doing for a long time to come, we needed to do more in order to meet our income goals and achieve financial independence.
One of the ideas we had was launching a new travel blog focusing on a specific city. After researching the idea further we realized that the potential for these style of websites in the travel niche is far greater than anything we could do with this global travel blog, and Discover the Burgh was born.
Like general travel blogging, running a city blog does have its pitfalls. You have to be active in the city. A lot.
This means frequently going out to restaurants, trying every attraction there is, and spending a lot of money before you may bring that back in. It may sound a little daunting, but this one came easy to us.
We were going to do that anyway.
So other than enjoying the city you live in, why should you consider launching a city blog and why did we do it in Pittsburgh? These are the questions truly worth answering.
Why We Really Launched a City Blog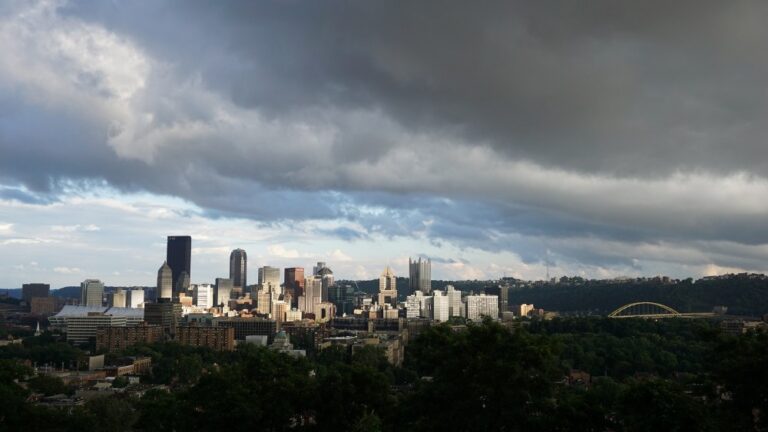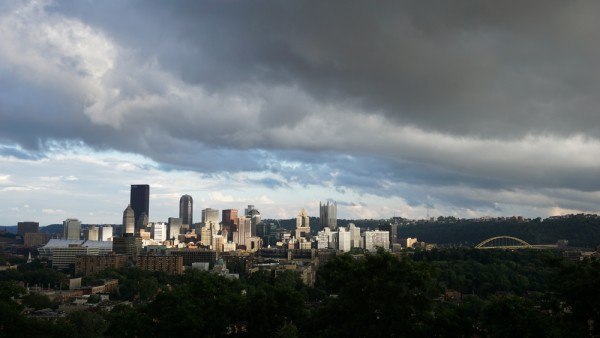 When we get into something, we really get into it. Those who have read Living the Dream know about this when we planned our two long-term trips around the world. Naturally, when we're at home and living in a city that we love, we do something very similar as we seek out the best of the city.
Then it dawned on us, why wouldn't people read about that? There are already many successful city bloggers out there, with our friends Dave from Medellin Living and Jim from Uncovering PA being great inspirations for us. In knowing that people are actively looking for information on specific destinations, and the love we had for a city that we'd already lived in for several years, we decided to look into it further and found some pretty incredible facts about the city we call home:
Pittsburgh's city population was around 300,000 in 2013.
Pittsburgh's metropolitan area population was around 2.3 million in 2012.
Annual visitors to Pittsburgh exceeds 11,000,000 (source: Visit Pittsburgh- PDF has since been removed).
Annual revenue into the city via tourism is over $5 billion.
Naturally, I would like to inject myself into that kind of revenue.
After establishing the market potential, which is huge for a city like Pittsburgh, we had to determine what the competition would be like. Upon researching what is out there for Pittsburgh (plus several other cities we were also considering living in) we noticed a trend that this type of blog simply just does not exist- at least in cities the size of Pittsburgh (now New York City may be another story…). Continuing the research, we found the following:
The largest city magazine's online website receives over 600,000 page views per month and charges a $5 CPM ad rate (that's roughly $40,000 per year for one sidebar ad).
The official tourist board's website receives over 200,000 page views per month.
We found one general city website that appears to do quite well, but is more news/events based.
One general city website that is written in the style of Buzzfeed lists only.
One food-oriented website that also does well, but is focused on just one topic (update: this site has since closed but has been replaced with another site that is doing much better solely focusing on press release re-writes).
No good reviews based websites that put a focus on the personality of the blogger as well as the city as a travel destination.
With a need in mind that we could fulfill, a few other websites to establish the viability through similar outlets, and no direct competition (we don't view the others as competitors but rather complimenting resources), it was enough to take the leap and run with it, all-around focusing on things to see, do, eat, and experience in Pittsburgh with the overall goal of doing it all.
So, how has it all been working out for us since then?
Well, we found the above data when we first started our city blog in 2015, and, naturally, thought this post was due for an update. By our four year anniversary in 2019 we were receiving 150,000+ page views a month on our local blog and receiving approximately $3,500 to $4,000 per month in revenue from the city blog alone. Couple that with income from this site (a site where we have yet to break 100,000 page views in a month in 11 years of blogging), and it was enough for me to quit my day job right around the 3 1/2 year mark after launching the local blog.
Even better? We thought we would run out of things to cover within two years, but were absolutely blown away by the wealth of things to write about in the city. As such, we look at 150,000 page views a month as a stepping stone to a likely plateau in the realm of 500,000 to 1,000,000 page views monthly.
Not bad at all for a city like Pittsburgh.
Why Focused Travel Blogs are Better Than General Travel Blogs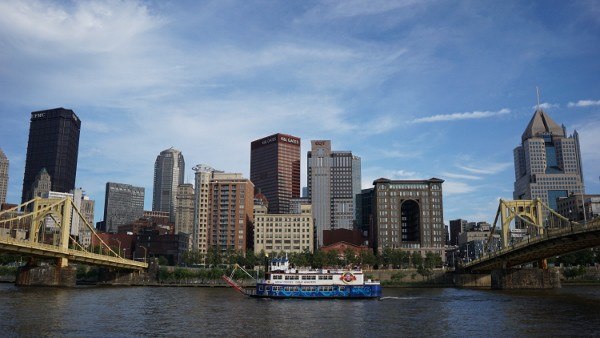 A question I often ask myself is how many travelers I actually help in planning their trips. There are ways to monitor this, of course. The numbers of comments we receive, social media engagement, overall traffic, and tracking our reader's outbound links are great ways to approximate it. But at the end of the day seeing someone in South Africa reading our stories from Vietnam, Bolivia, and Dominica in one sitting could mean one of three things:
They're reading us just for fun.
They're planning what-if travel scenarios and may or may not actually commit on a trip any time soon.
They're planning an amazing trip just like we did and will hit one or all of the destinations.
Unfortunately, unless I hear from them personally, I cannot say for sure which category they will fall into.
To make matters worse, it may be weeks, months, or years before they book a trip and our ability to monetize our content through affiliate sales may not capture that purchase thanks to affiliate cookies only lasting a brief period of time. I'm convinced we help inspire people where to visit, what to see, where to stay, and so on, but our ability to directly capture this is limited by the inherent nature of our site (and we make no money from it).
A city blog, on the other hand, is a lot more focused when it comes to blog traffic and topics. Our visitors on Discover the Burgh were 75% from within Pittsburgh and the surrounding regions that we would consider within driving distance (~4 hours). That is a lot of readers who could easily spend money in the city at any time after reading our article. They don't have to wait weeks or months to try out an experience, it is within hours if they are so inclined.
When it comes to quoting numbers for a general travel blog, I'm simply not as confident when sharing figures like that.
Going even further, there is also the question of content volume. We have hundreds of articles here on Living the Dream, but they're split up over hundreds of cities in over 70 countries. If we have more than one article per region, we're doing pretty good. Any given visitor to any given region may find, at most, a dozen articles from the specific destination that are helpful- plus our vast assortment of general travel articles if they're into those too. We are going to help our readers, but at the same time it is likely they are not returning day after day for more advice from one specific region- or if they are, it is mainly for entertainment purposes.
The articles we have published on Discover the Burgh are all from the same region, and any visitor to our site can find usefulness every article to a certain degree. Tomorrow we'll publish another article from the region, a few days later another, and so on and so on. For those looking to visit our city, it is pretty good incentive for them to keep coming back.
This presents a coherent picture in building our story of what is Pittsburgh, and works seamlessly with our social media marketing and SEO efforts in order to rapidly increase traffic.
Likewise, this hyper-focused marketing effort, tied with a geographic location, also allows us to command a significantly higher income stream than with comparable traffic on this global blog- to the tune of about 35-50% higher revenue on a CPM basis.
More money, easier growth due to less compentiton, and a better story overall for readers? City blogs really are the way to go.
Have an existing blog that is in need of an upgrade? Check out the following services we personally use!
About Jeremy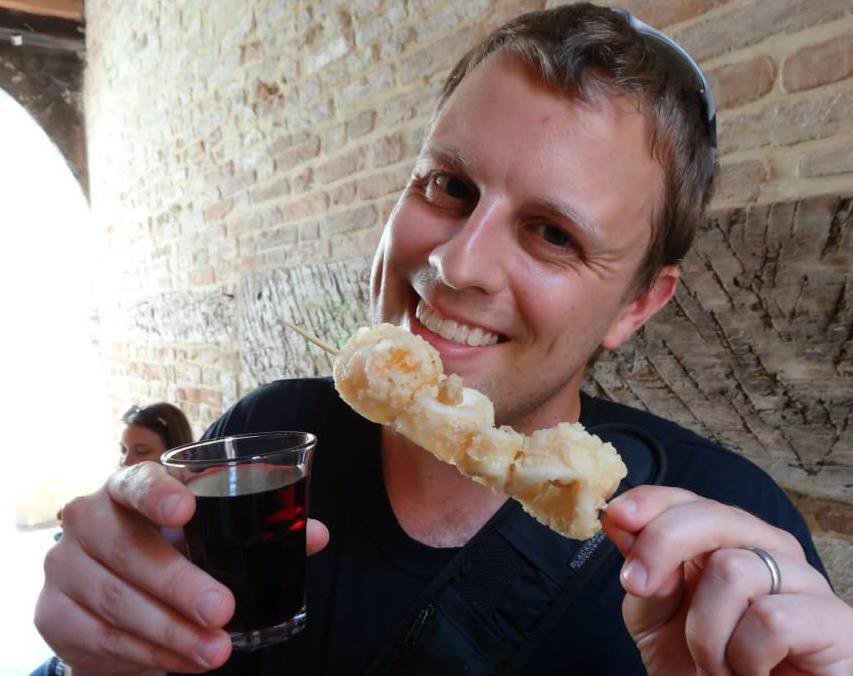 About the Author: Jeremy is a full-time travel writer based in Pittsburgh and primary author of this site. He has been to 70+ countries on five continents and seeks out new food, adventure activities, and off-the-beaten-path experiences wherever he travels.