Last Updated on June 16, 2021 by Jeremy
Disclaimers: We were hosted for this experience. Our site uses demographic data, email opt-ins, display advertising, and affiliate links. Please check out our Terms and Conditions for more information. Listed prices and attraction details may have changed since our visit and initial publication.
When you think of libations in Virginia, odds are good your first thought may be to go to Virginia wineries. While this state has been producing some pretty delicious wines for the better part of five decades, the craft brewery scene here has been growing in recent years as well- so much so that you can make a brewery crawl out of your visit if you wanted!
Naturally, that is exactly what I did.
So in this one, I wanted to share a few of the great craft breweries that you should have on your radar in and around Shenandoah County, Virginia!
Note: I was hosted by Shenandoah County for part of my trip in Virginia. As always, all opinions are my own.
Woodstock Brewhouse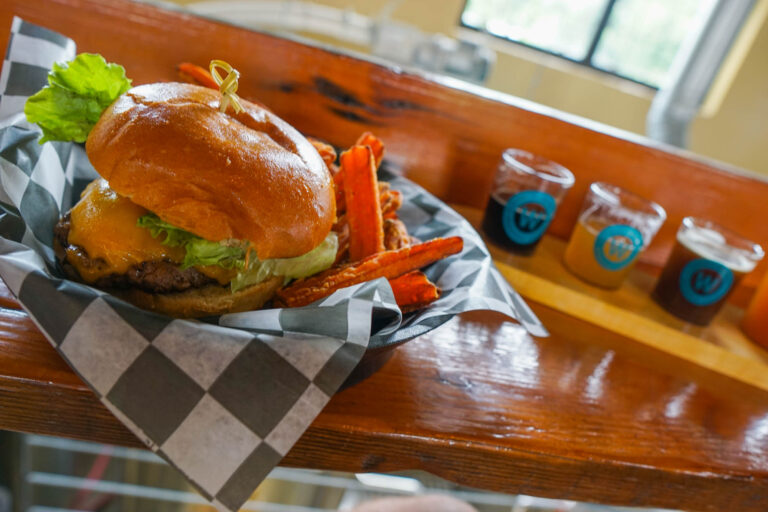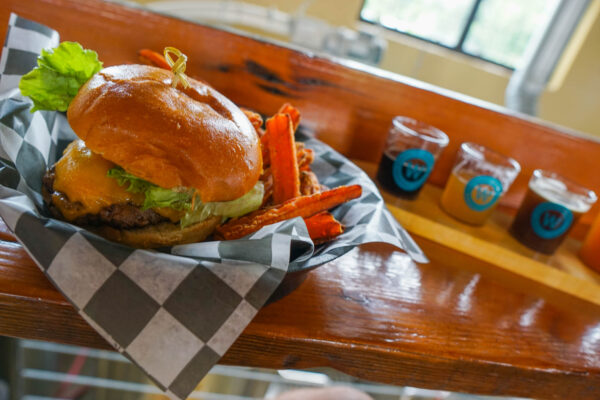 If you want to hit up a brewery that is as much of a restaurant as it is a space for delicious craft beer, Woodstock Brew House in the heart of Woodstock, VA, should be on your radar.
This one serves up an impressive gastropub menu including nachos, pizza, salads, tacos, burgers and brats, and more. The draft list here strays into some pretty unique offerings with a Golden Ale, Vanilla Porter that isn't lacking on the vanilla flavor (thanks to the Madagascar vanilla beans), and an array of seasonal brews like a pumpkin amber ale and chestnut ale to name a few.
To put it bluntly, you're going to want to have a flight at this one as it is quite difficult to pick just one from their impressive lineup. And whatever you do, be sure to add on some food as well as the burger really satisfied my craving as well!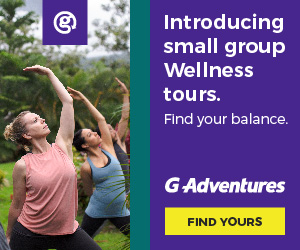 Not interested in beer? The brewhouse also carries wines from Muse Vineyards and Cave Ridge Vineyards as well- two delicious spots I visited in the area too.
Woodstock Brewhouse is located at 125 E Court Street in Woodstock, VA. While in Woodstock be sure to check out Woodstock Cafe!
Box Office Brewery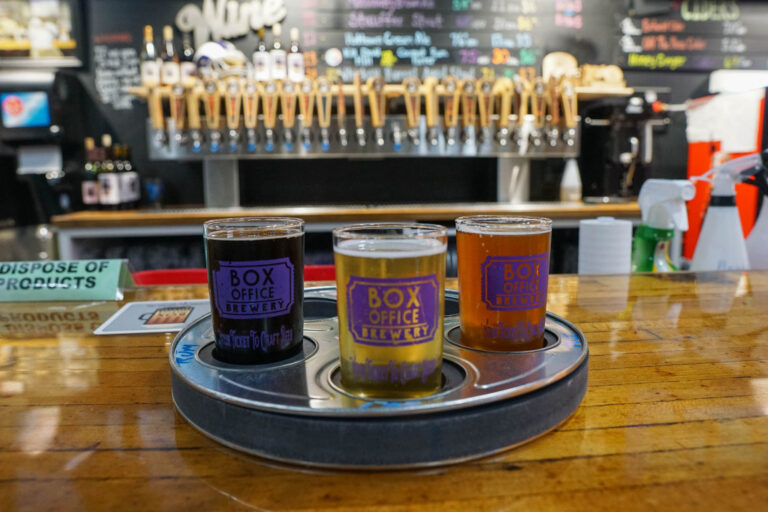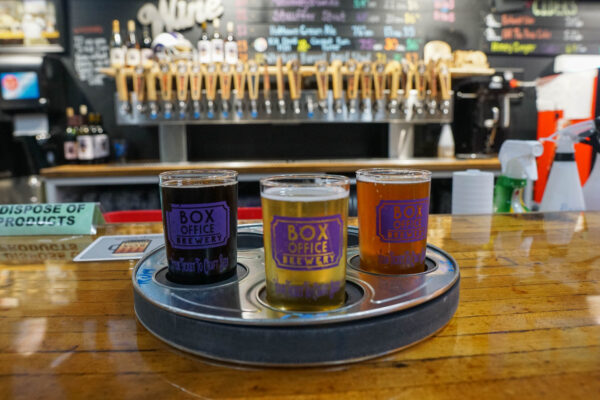 I'm always a sucker for a brewery located in a historic space, and Box Office Brewery in Strasburg is just that. This one can be found in a 100+-year-old theater right on the main street in town and is the kind of place you go to appreciate its ambiance and relics just as much as you would the beer!
Much like other breweries in this guide, the draft list at Box Office Brewery here runs the spectrum of styles and is truly the kind of place that has something for everyone- so naturally, I found myself popping back and forth between their IPA, Belgian Wheat, and more.
But the one beer that stood out to me above all others was the Kill Devil Hill Coconut Rum Porter. This one took their base coconut porter and aged it for 45 days in rum barrels from Outer Banks Distilling Company for the creation of a boozy creation that hits you equally hard with rum and coconut. To be honest, for a moment it felt like I was enjoying a boat drink off an island somewhere and not a beer.
Beyond beer, the brewery features local cider, branded wines from North Mountain Winery and Star in the Valley Winery, and a modest food menu as well. There is truly something for everyone here!
Box Office Brewery is located at 177 E King St in Strasburg, VA. If you're looking for more after be sure to get a couple scoops of ice cream at Sugar Creek Snowy & Sweet Co. nearby!
Swover Creek Farms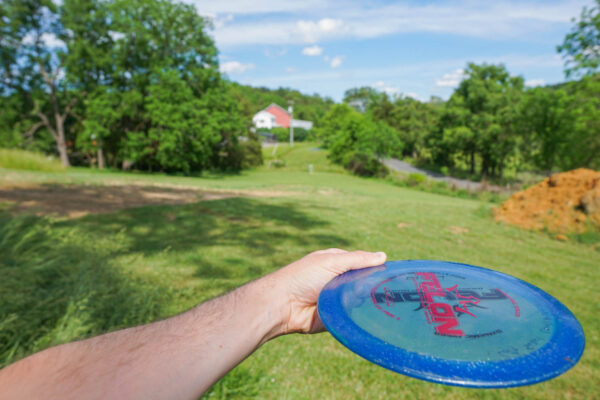 Swover Creek Farms is an interesting spot as it is simply far more than a brewery. This gorgeous property in Edinburg, VA, is home to a world-class disc golf course, a dog park, a berry patch, a scratch restaurant, and more. As such, it is truly the kind of place you can stop in for a beer, but stay a while for a meal or simply to try a round of disc golf!
Naturally, I had to explore a fair bit when visiting this one and tried my hand at a few holes of disc golf. While I am indeed quite terrible, the scenery here made me forget my lack of skill all the same (I was regularly +2 over par). After, it was time to head inside for a flight to cool off after the workout!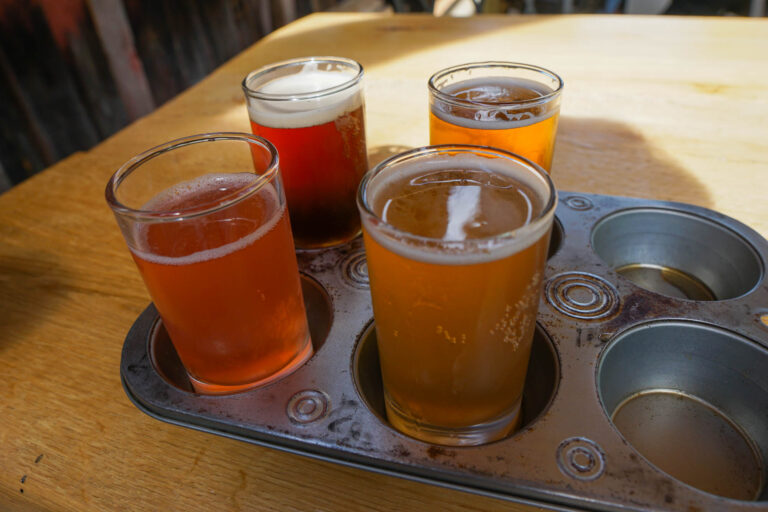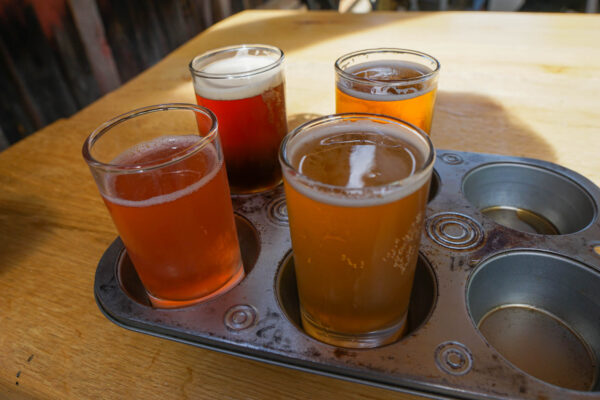 The draft beer list is an impressive spread of conventional beer styles ranging from Saison and Hefewiezen to Red Ales, Oatmeal Porters, English Bitter, and a slew of IPA styles as well. I was even fortunate enough to sample a fruited kombucha during my visit as well!
But perhaps part was that these brews were clean, true to their respective styles, and the exact thing I needed to cool down after trying my hand on the disc golf course in the mid-day heat.
Swover Creek Farms is located at 4176 Swover Creek Road in Edinburg, VA.
Backroom Brewing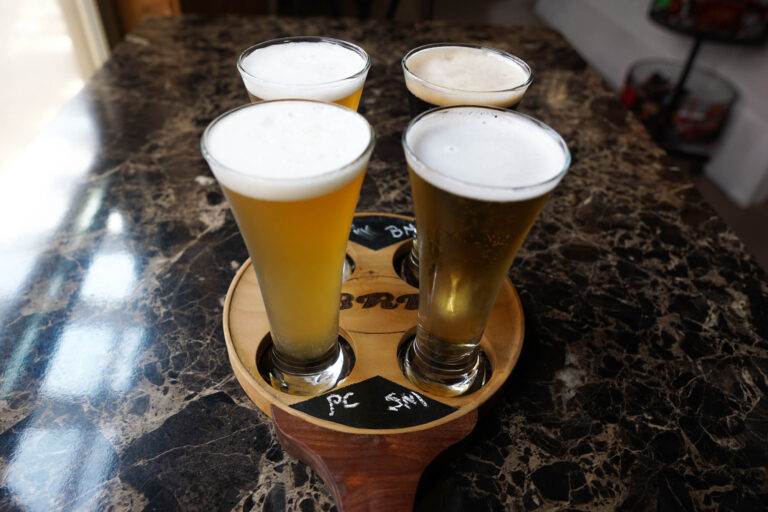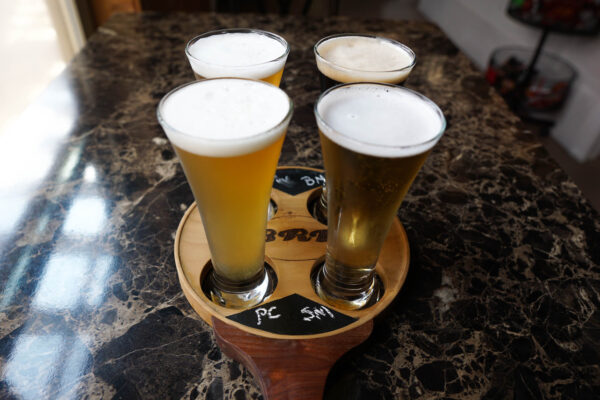 Backroom Brewing is the last brewery I stopped on my Shenandoah brewery crawl, and while this one is technically outside of Shenandoah County it is quite close to Strasburg for a visit all the same.
The reason? This one started out as an herb farm and expanded to growing their own hops and finally translated that into on-site beer production using both the homegrown hops and even herbs in some recipes! This makes for some pretty interesting beer options that you may find on draft including Lemon Basil Wheat, Cilantro Lime Wheat, Rosemary Orange Amber Ale, Chili Pepper Red Ale, and of course an array of more traditional brews like IPAs, blonde ales, and more.
So if you are in the mood for something that is a bit out there and offers a true farm-to-glass experience, Backroom Brewing is about as close as you can get!
Backroom Brewing is located at 150 Ridgemont Rd in Middletown, VA. The tasting room is located to the right of the main building as you drive in and signs may be a bit hard to see.
Looking for more things to do in Shenandoah during your visit? Be sure to check out Shenandoah Caverns or take a long drive on Skyline Drive!
About Jeremy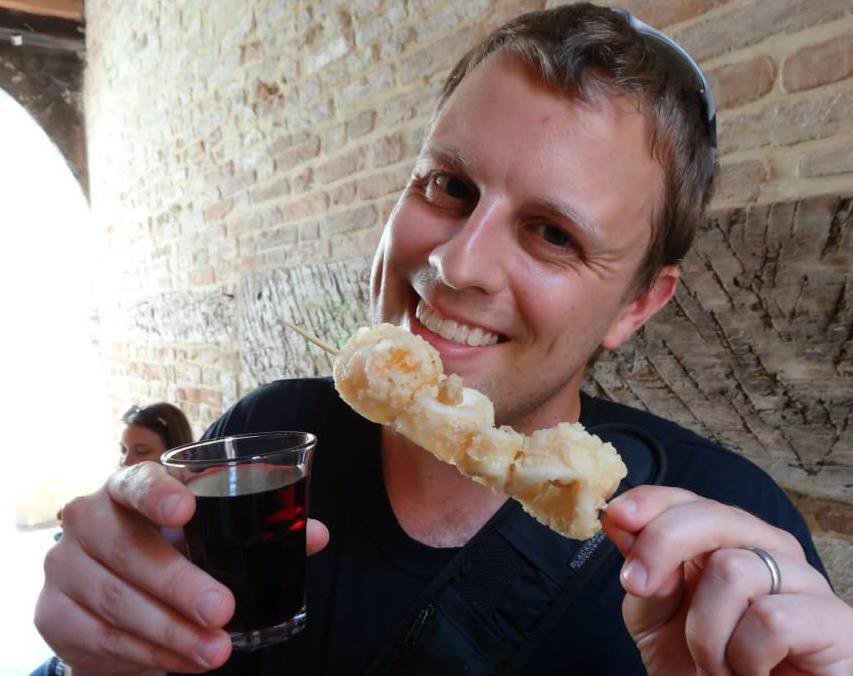 About the Author: Jeremy is a full-time travel writer based in Pittsburgh and primary author of this site. He has been to 70+ countries on five continents and seeks out new food, adventure activities, and off-the-beaten-path experiences wherever he travels.