Last Updated on June 11, 2021 by Jeremy
Disclaimers: Our site uses demographic data, email opt-ins, display advertising, and affiliate links. Please check out our Terms and Conditions for more information. Listed prices and attraction details may have changed since our visit and initial publication.
I've heard the glories of Skyline Drive at Shenandoah National Park, Virginia, for years. Angie's family would visit as a family vacation more or less every year and she knew the park inside and out. But I had never had the chance to visit this one until only recently.
While I knew a fair bit of what to expect when touring this park, there are a number of things you need to know before you go well beyond bracing yourself for the park's entrance fee ($30 per car during my visit in 2021)!
In this one, I wanted to share a few of my favorite tips to help you get the most out of your visit.
A Long Drive on Skyline Drive with Many Lookouts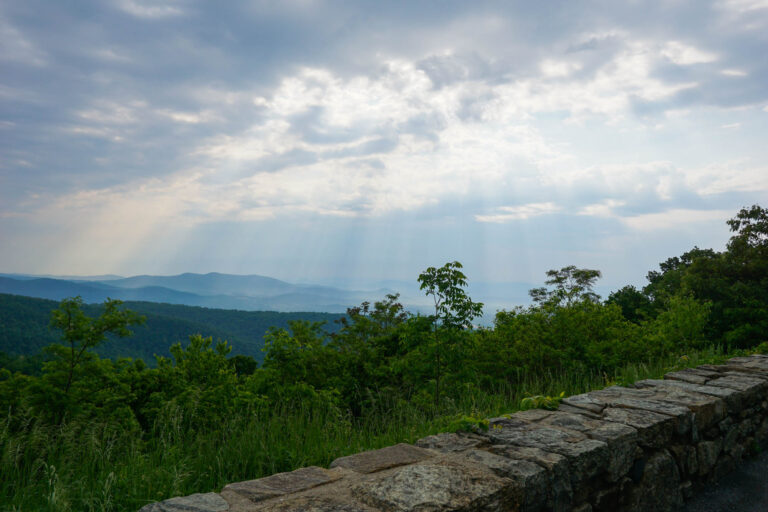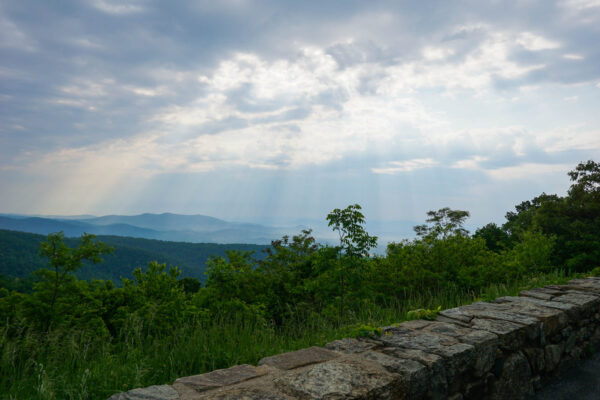 At its core, Skyline Drive at Shenandoah National Park is a 105-mile road that winds its way through the mountains of Virginia. It begins in Front Royal to the north and ends at Waynesboro to the south (just west of Charlottesville) where it links up with the Blue Ridge Parkway.
There are only four entry/exit points to the park and they are spaced out in roughly 35-mile intervals. As such, visitors to this park need to prepare themselves for a solid drive as the shortest round-trip journey is 70 miles. Those exploring longer stretches of the park may have a 140-mile or 200+ mile drive on their hands in a single day if returning back to where you started.
Considering the park's speed limit is 35 mph and there are lookouts about every half-mile, it is best to plan for an average speed of about 20 mph when accounting for brief stops at the lookouts at a starting point. So without doing much else but quick photo breaks at lookouts, the first exit may take two hours to reach, the second exit three to four hours, and the entire distance five hours or more- and that is just one way!
Naturally, you'll also do well to fill up your gas tank completely before entering the park as you'll go through it quickly when exploring here.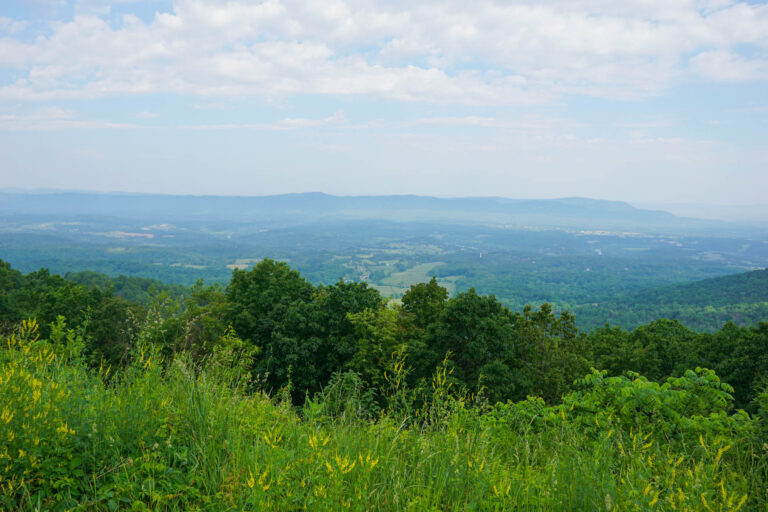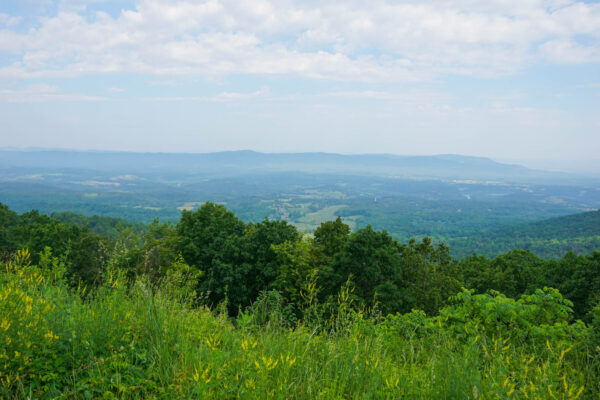 As far as individual lookouts are concerned, I have to admit that the views, while stunning, start to become pretty similar after a while. Some have unique features you can see, like the lookout at Stony Man (a quicker hiking trail is there too). But for the most part, I felt just fine pulling off at every second or third lookout at alternating sides of the road for variety.
Towards the end of the drive, my stops started to become spaced out more and more for the very same reason. As gorgeous as the views are, they really don't change that much over the course of your drive so I did not feel compelled to stop at every single lookout.
Plan Your Hikes Out in Advance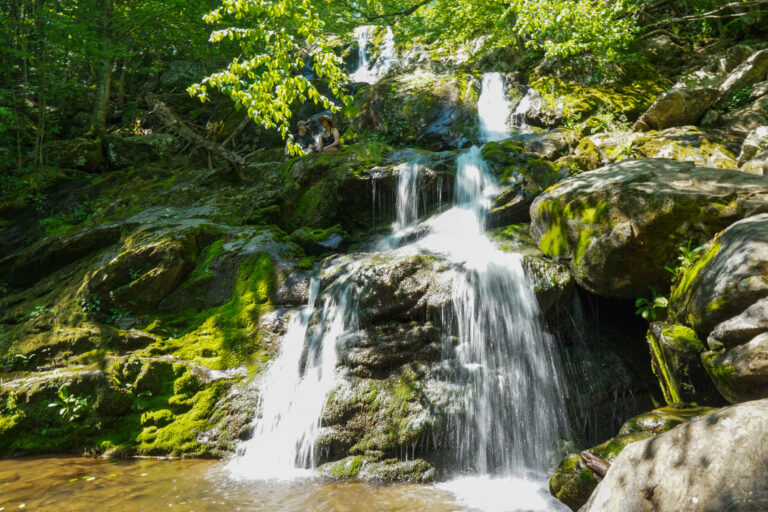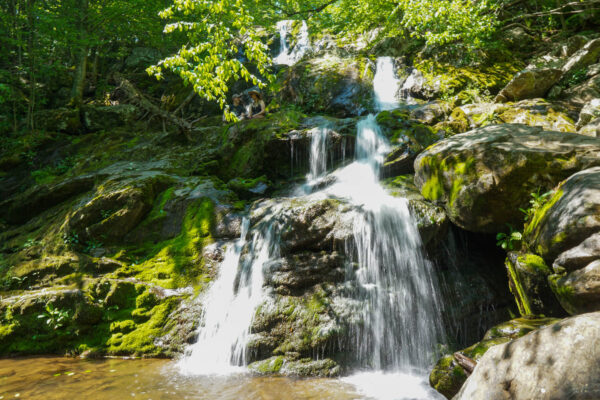 While I absolutely love how Skyline Drive has all of its lookouts prominently labeled along the road as you approach them, I did not think the same for its hiking trails. There were many times where I drove past parking areas for trailheads that had zero road signs, weren't clearly listed on the national park map, and it wasn't until I parked my car and read the local map that I learned more about the trail outright.
For several stops, these trails were 6+ miles and listed as half-day affairs- time I sadly did not have on my hands so I had to return to my car to try out the next one.
As such, if you are looking to hike while on Skyline Drive you'll do well to have planned them out before you depart for the day if only to know exactly what mile marker you should be looking for to find the parking area. If you're not paying attention, you very much could miss many of them.
For shorter hikes, Stony Man (Mile 41.7, mentioned above) is a good 1.6-mile trail that is said to take about an hour. I stopped at Dark Hollow Falls (Mile 50.7, one of the only trails actually called out from the road insofar as I could tell) which is 1.4 miles and listed to take over an hour as well. I took just about 35 minutes round trip including stops for photos, but this one is downhill going and uphill back and I can safely say I was an outlier there- so your mileage may vary here pending your hiking abilities.
Truly, my only regret from my entire visit was missing out on other shorter trailheads because I didn't plan them out in advance. Don't make that mistake!
Stay Near a Park Entrance for Easy Access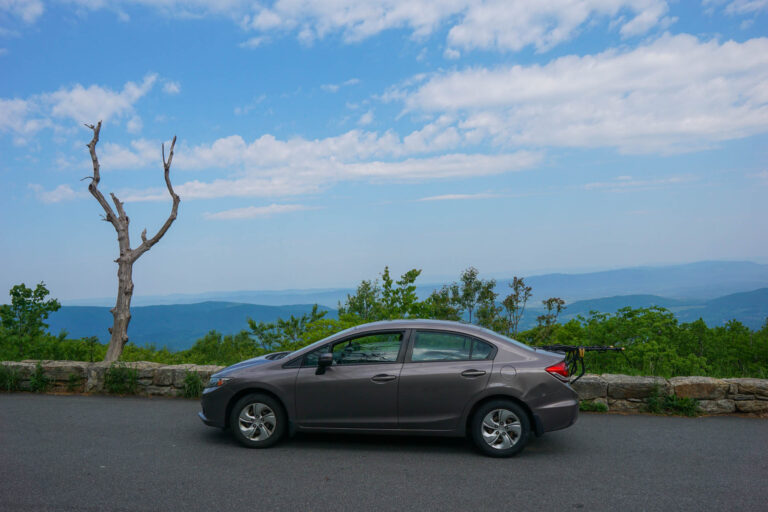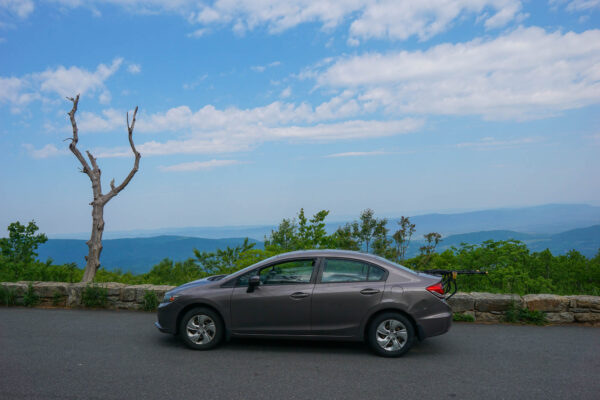 Earlier on, I mentioned the fact that you're going to be in for a big driving day when you visit Skyline Drive. This is true. I spent about four hours driving south plus additional time to hike and stop at lookouts and I only made it two-thirds of the way through the park (~70 miles one way).
As such, another important thing you should consider when exploring Shenandoah National Park is simply where you're going to stay outside of the park as well!
The reason for this is that some of the entrances and exits to the park are, well, not located close to major towns. On the north end of the park, you'll find Front Royal which is a decently sized town located just about 15 minutes north of the entrance, and I planned my stay there purely to be able to enter as fast as possible in the morning.
It was a long trip back, of course, but having only a ~15-minute drive to get into the park helped me have an even bigger day out. Having a 30, 60, or even 90-minute drive just to reach the entrance of Skyline Drive seems like too much of a burden (especially when you consider you'll likely have to do it again at the end of the day if returning to the same hotel), so being strategic on where you stay can be quite important too!
Make it a Day with Shenandoah Wineries or Breweries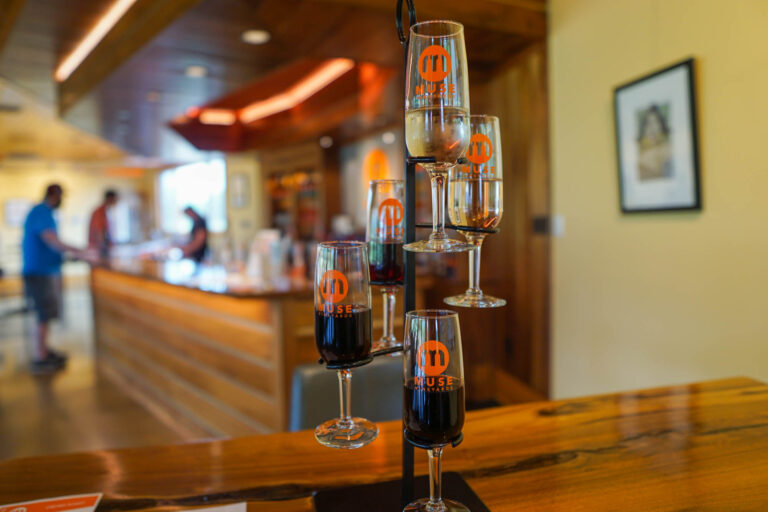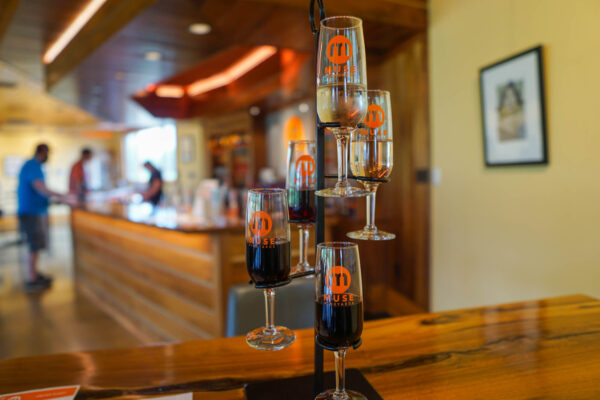 Finally, you likely noticed in this article that I mentioned I only spent a half day driving Skyline Drive. While I could've just as easily made it to the southern end of the park and turned around to do the entire park in the other direction, I opted to do something a bit differently.
On my return trip, I headed to Shenandoah County to the west of the park and returned north via US-81. Part of this was the practicality of it- the speed limit on the highways is double that of Skyline Drive. But part of this was also to hit up the Shenandoah wineries and breweries for the second half of my day!
On the winery side of the spectrum, there are many wonderful options off of US-81. Cave Ridge Winery, Shenandoah Vineyards, Muse, and North Mountain Vineyard all are fairly accessible spots that I enjoyed during my visit immensely. If views are what you enjoy, Cave Ridge Winery was a favorite. For a stellar wine flight, you can't go wrong with Shenandoah Vineyards. For a great property, Muse is gorgeous. For a stunning Zweigelt rose (an unusual wine for the region and one of my favorites overall), North Mountain is the place to be!
On the beer side, you have options as well. Woodstock Brewhouse in Woodstock has a delightfully large spread of beers and an on-site restaurant menu. Swover Creek Farms Brewing has a little bit of everything including disc golf, a dog park, a berry patch, and more. And Box Office Brewing in Strasburg to the northwest is located in a historic theater with an incredible ambiance.
But it is worth noting that brewery hours tend to be more nights or weekends where wineries are open earlier in the day, so which one you hit may be timing-dependent and is worth planning out a bit in advance just like the hiking trails.
Overall, while you need to do some advanced planning in order to get the most out of Skyline Drive, Shenandoah National Park is also a great spot for you to simply get into your car and go for a long drive on the windy mountain roads. You really can't go wrong no matter what you do!
Do you have a Skyline Drive tip or perhaps a favorite trail to share? Comment below!
About Jeremy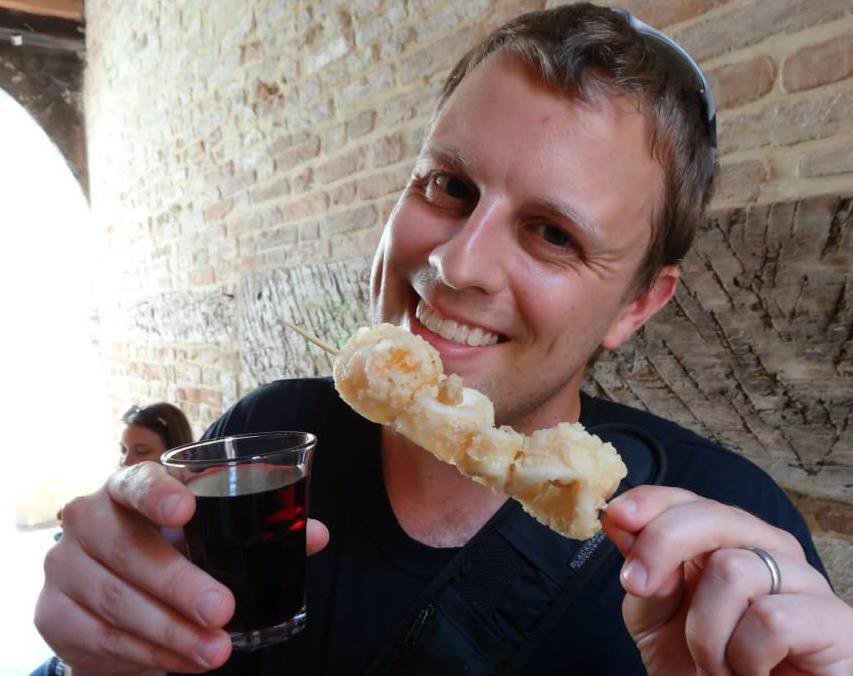 About the Author: Jeremy is a full-time travel writer based in Pittsburgh and primary author of this site. He has been to 70+ countries on five continents and seeks out new food, adventure activities, and off-the-beaten-path experiences wherever he travels.