Last Updated on June 10, 2021 by Jeremy
Disclaimers: We were hosted for this experience. Our site uses demographic data, email opt-ins, display advertising, and affiliate links. Please check out our Terms and Conditions for more information. Listed prices and attraction details may have changed since our visit and initial publication.
While it is easy to say that all caves have a long history (they're obviously formed over hundreds of thousands or millions of years even), for most their known history is quite short by perspective- most caves we've been to have only been discovered in the last hundred years or so. Shenandoah Caverns is no different.
This one was discovered by two boys in 1884 while they were playing in a quarry on their farm's property which was being used for the creation of a nearby train line. They discovered cool air coming out of a hole in the ground and, in true 1800's fashion, simply grabbed some rope and candles and lowered themselves into the cave below to explore.
The boys and their friends would explore the cave more over the years, and in 1922 one of the investors of the train line purchased the land from the family, opened the cave to tourism, and the rest, they say, is history.
I visited this cave in 2021, just one year shy of their 100-year anniversary of opening to the public, and share a bit more of what you can expect when visiting this massive cavern beneath the Earth!
What You Can See at Shenandoah Caverns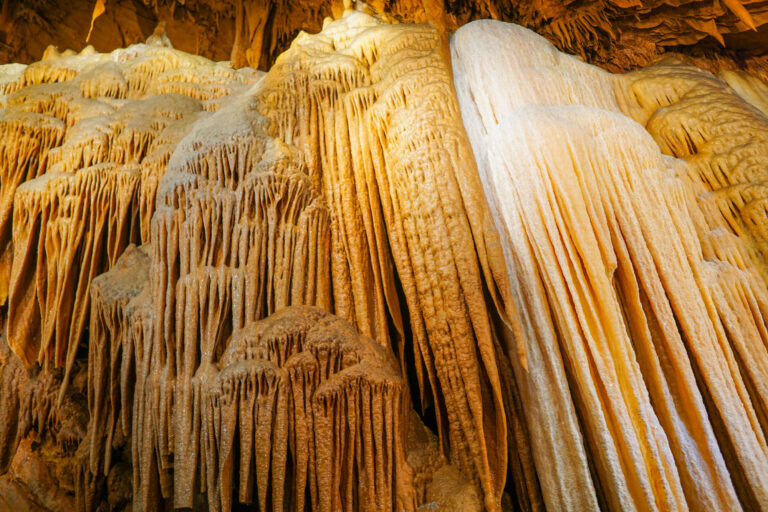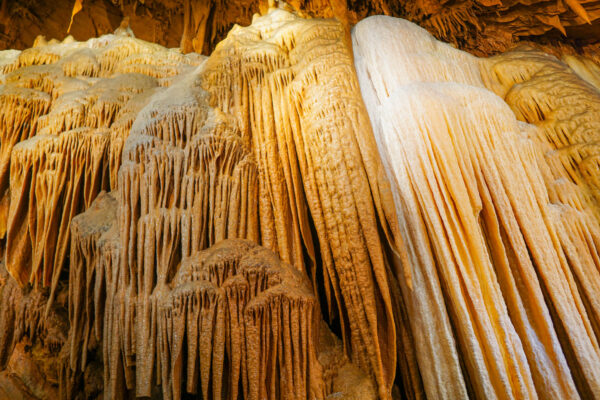 Shenandoah Caverns is made up of three unique levels and during your one-mile, one-hour walking tour you will get to explore 17 rooms over the first two levels.
During this walk, your guide will explain the history of the caverns, more about the natural formations you see, other neat geological facts relating to caves and the Shenandoah area at large, and regale you with some, well, let's just call them dad jokes and move on.
Each of the 17 rooms you visit has its own unique rock formations and feel. Some have special light features associated, one you get to experience the cave in complete darkness and then experience the room via the light of one tiny flame (much like how the boys would've seen the cave), and more.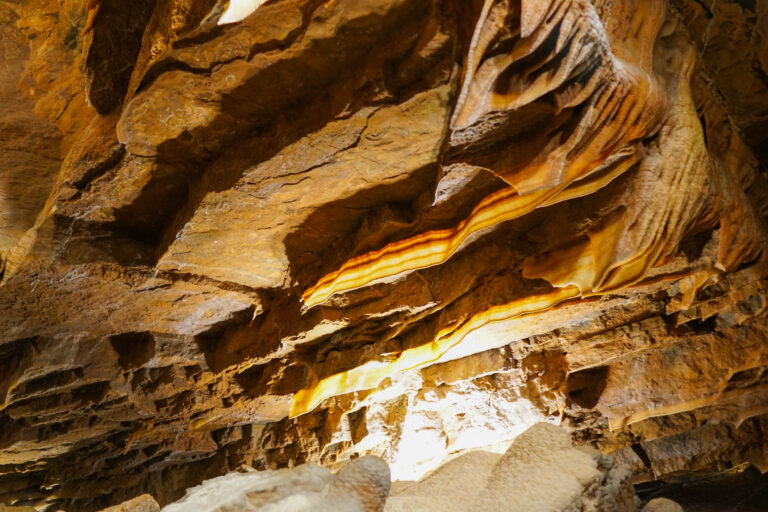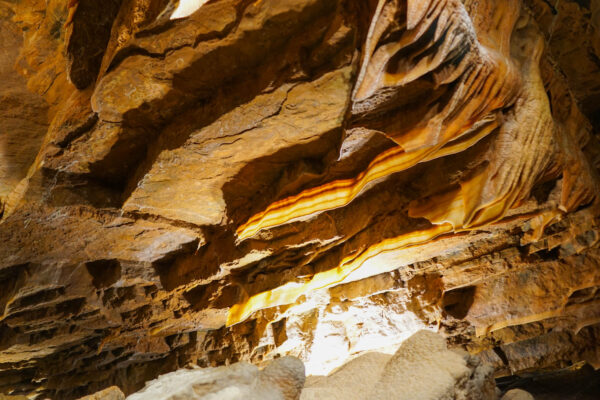 One of my favorite formations is what is appropriately called "cave bacon" which is formed when water runs down a smooth wall and gradually deposits minerals along the entire length over time. This is opposed to the more traditional stalactites which are formed when water drips from a single point (this cave, like most others, has plenty of these as well). This smooth buildup, when made of the right minerals at least, ends up looking a whole lot like bacon!
The pieces here are some of the largest I've ever seen and the tour guides are always giddy being able to point out these beautiful formations on the tour. While there, be on the lookout for the cave egg to go with the cave bacon- but I'll leave that surprise for the tour guides to share because, once again, it is a good dad joke.
Beyond the cavern itself, your ticket will also let you see the Main Street of Yesteryear exhibit on the main floor of the building and also receive entrance to the American Celebration On Parade Museum featuring historic parade floats just next door if it is open (they are seasonal from Memorial Day to Labor Day).
Tips for Visiting Shenandoah Caverns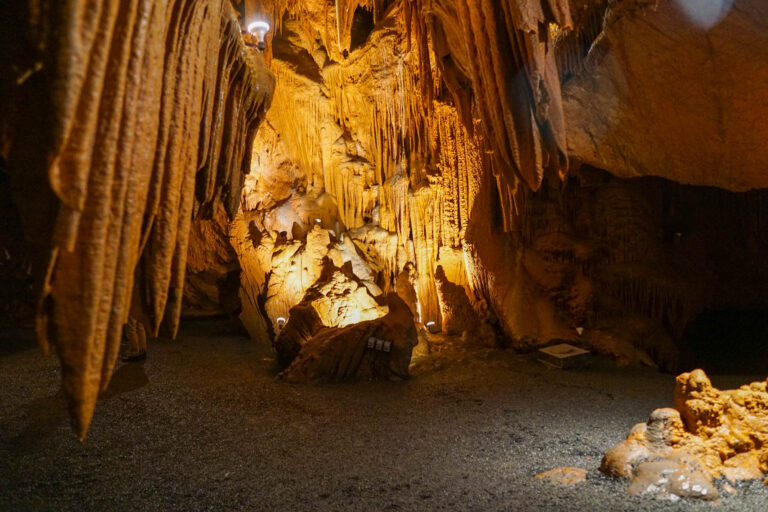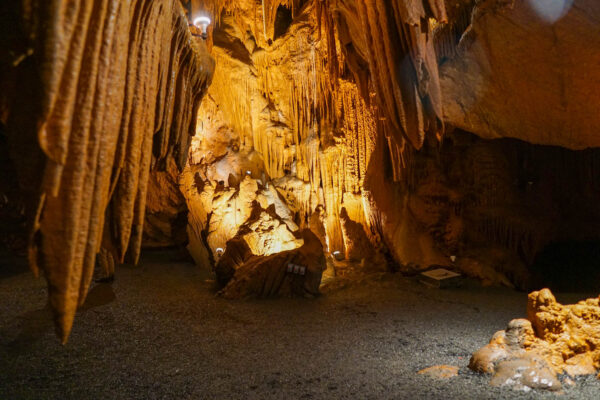 Before visiting Shenandoah Caverns there are a few things you should know.
First, tours generally depart at the top of the hour only and have a prompt departure time into the cave. The entirety of the tour, including the introduction, is conducted below ground so there is no wiggle room here- you're likely going down exactly on the hour.
I found this out first hand as I arrived at the caves just a few minutes after the hour (my own fault- I decided to go to the cave last minute due to weather concerns above ground). Generally, I would have had to wait for the next tour but I was fortunate enough that an employee was going into the cave at that time anyway and allowed me to join that group. Based on the discussion, I expect this was an unusual case- so arrive early!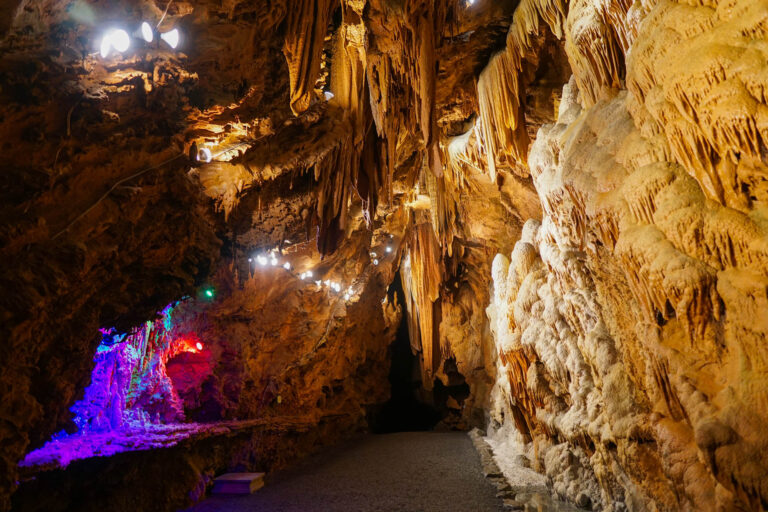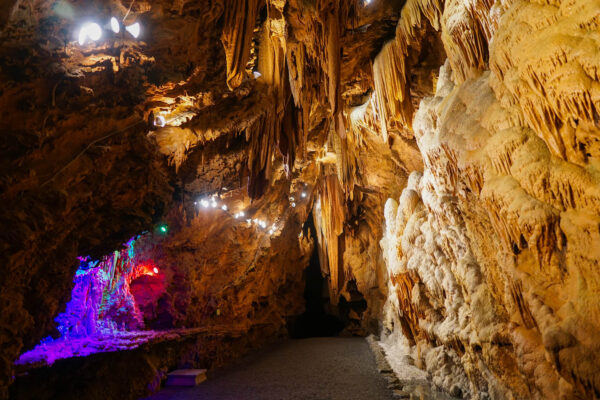 Second, the cave is a constant 56 degrees Fahrenheit year-round. It doesn't matter if it is over 100 degrees or below freezing outside, the cave will always be 56 degrees. For some, you may find this temperature too chilly and should prepare accordingly. Even on my 90-degree day, there were many visitors wearing long pants and a jacket and noting how the cave was cold. Personally, I welcomed the chance to cool down.
Finally, while I thought that the cave was well maintained for an easy walk, the path is mostly gravel or rock and does include some slight grade changes. As such, although wheelchairs and other devices are allowed in for most of the tour, it is worth noting that the floor is gravel and not paved. Likewise, there are some stretches where you may have to duck or "squeeze" through to avoid touching any rock, but none of these are terribly challenging- the smallest spot of the tour is the elevator going into the cave itself!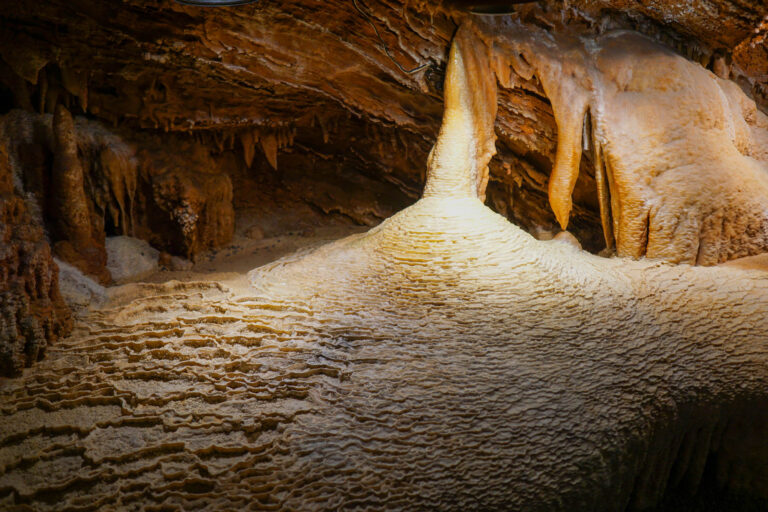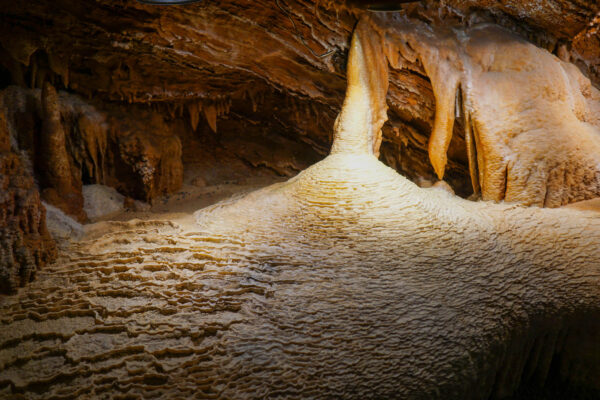 Beyond this, I thought Shenandoah Caverns was among one of the more accessible caves I've been to (albeit not fully accessible for all) and made for a rather leisurely walk through this wonder of nature.
Whether you've never been down a cave before or explore them regularly in your travels, Shenandoah Caverns has a wonderful tour that all visitors should experience. This cave is simply a beauty!
Shenandoah Caverns is located at 261 Caverns Road in Quicksburg, Virginia. I visited as part of a media trip with Shenandoah County. As always, all opinions are my own.
About Jeremy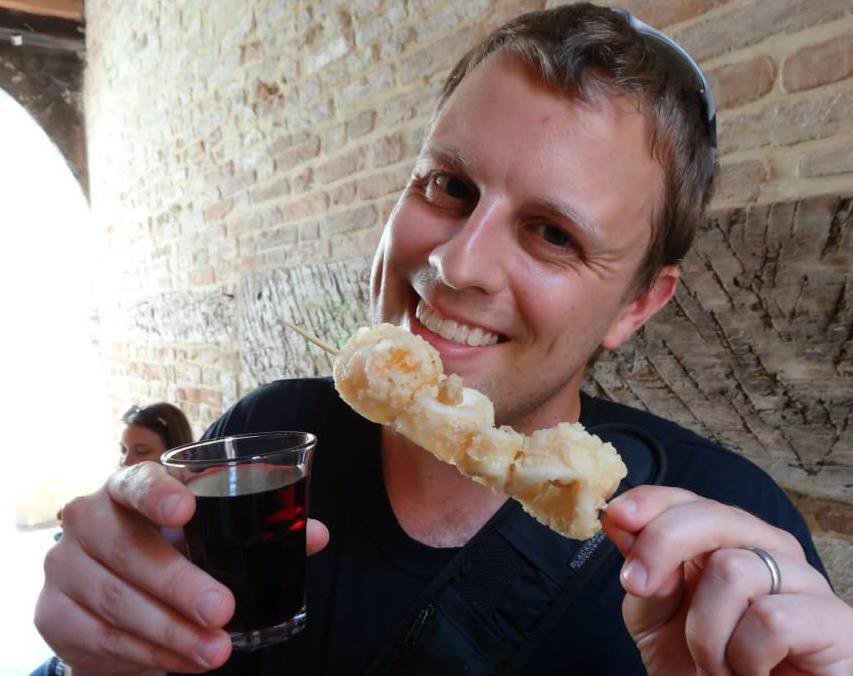 About the Author: Jeremy is a full-time travel writer based in Pittsburgh and primary author of this site. He has been to 70+ countries on five continents and seeks out new food, adventure activities, and off-the-beaten-path experiences wherever he travels.