Last Updated on August 14, 2022 by Jeremy
Disclaimers: Our site uses demographic data, email opt-ins, display advertising, and affiliate links. Please check out our Terms and Conditions for more information. Listed prices and attraction details may have changed since our visit and initial publication.
The Do and Don't list is something that I have always enjoyed watching on travel specials and am throwing my hand into the style! 
While some of these features are often in the style of "you must do this" and "you might as well miss that," this version is formatted in a different way and in no way tell you not to do something major, as my misfortune might be someone else's highlight.
Instead, the "Do" will feature a specific place or thing to do in the destination that is a great site and/or experience, and the "Don't" will spotlight things to keep in mind during that activity that is not well known and publicized when planning the trip.
This entry into the Do and Don't feature looks at a big one- sightseeing in Las Vegas, Nevada!  While Las Vegas is known for the glitz and glamor, high rollers and whales, it can be done properly for the budget-conscious. 
That is why this list highlights some of the top things to do in Las Vegas and how to do them properly on a budget!
Do – Stay on the Strip for the Best Sightseeing in Las Vegas
Don't –  Be Fooled to What "On the Strip" Means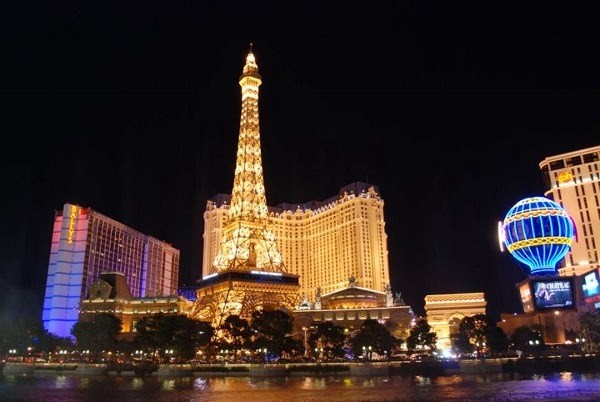 The Las Vegas Strip is an icon and destination in its own right. The lavish and over the top hotels are huge stand-alone attractions and have price tags to match. 
A common misconception that I have come across is that the Strip is expensive, and have heard stories from many friends who opt to go to out of the way hotels like Circus Circus and the Stratosphere to get better deals.
If you are planning a trip to Vegas and thinking of doing this, STOP! You have fallen into one of the major pitfalls of Las Vegas planning.
The Vegas Strip is big. Very big. So very big that walking from one end to the other takes well over an hour without stopping to see anything at all.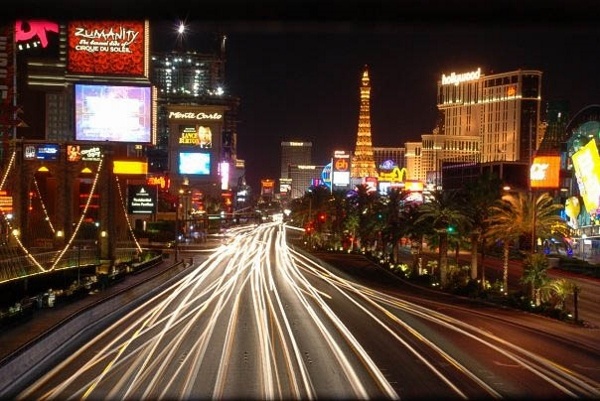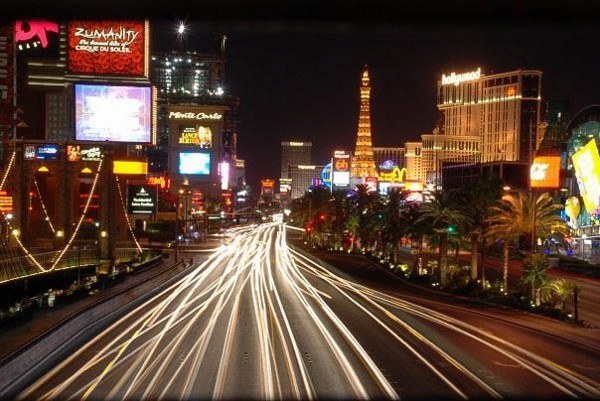 On the map, many hotels like the Rio, Circus Circus, etc, seem like they are only a block away and are reasonable walks away from the many sites. 
What is not conveyed, is a block in Vegas can easily take 15 minutes or longer, which often seems like an eternity depending on your degree of inebriation. 
I am all for getting a good deal in Vegas, I don't like spending multiple hundreds of dollars a night when I will never be in the room except to pass out.
With that being said, if you are not wanting to take part in some of the luxurious amenities of the hotel (Mandalay's Bay pool, for example, is top class and offered for free to guests), I recommend going to one of two places: The LINQ or Excalibur. 
Yes, both hotels are equivalent to a Holiday Inn or Motel 6, but for the budget minded the low costs of $40/night and up more than make-up for the differences. Their best offering? Location.
In a city where we often judge how long it takes to walk to the Bellagio Fountains, you can't beat where these are at.
Do – Ride the Deuce
Don't – Take Taxi's or the Pay Monorail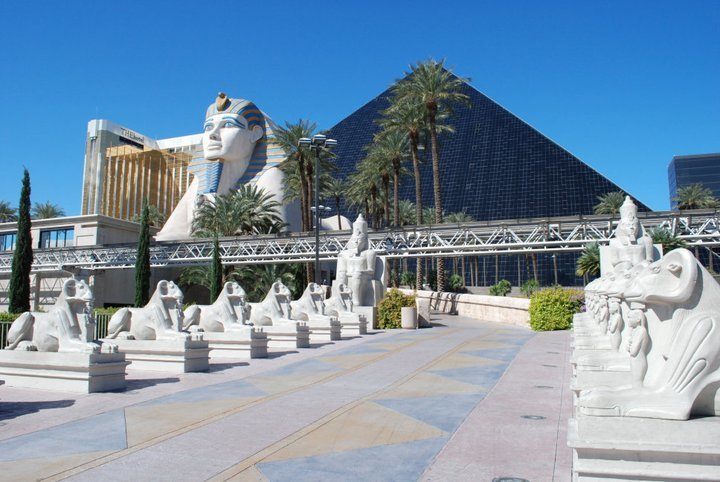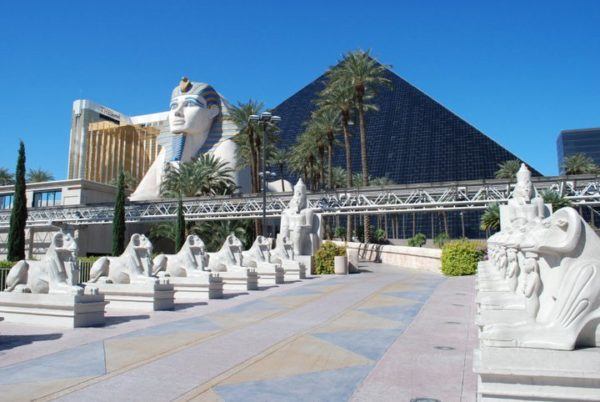 Like any major city, traffic in Vegas is horrible. 
At any time of day, a ride up and down the strip can be just as time-consuming as walking.  As a result of this, taking more expensive modes of transportation like a taxi only eats into your wallet without actually saving time in many scenarios.
While the pay Monorail system that is in place offers convenience and bypasses stand-still traffic, the location of services are far away from major points on the strip, limited in location, and have very expensive daily passes. 
There is another monorail that connects the Mandalay Bay hotel to the Excalibur via the Luxor and is convenient and most of all FREE – although I am partial to walking the Strip whenever I can.
Unless you are willing to shell out cash, or are in a larger group that make taxis/Uber more affordable on a per person basis, the Deuce is a cheaper option and goes to more locations like Fremont Street to catch the nightly Fremont Street Experience shows that are phenomenal.
Yes, the Deuce is public transport, and yes, it does get caught in the same traffic that most taxis sit in as well (except for a few that take the back roads and offer a slight chance at convenience). 
The difference between the other modes of transport is made up for the budget conscious as a 24-hour pass on the Deuce may make the most sense economically.
Do – See a Cirque du Soleil Show
Don't – See A Themed One (Unless its the Beatles)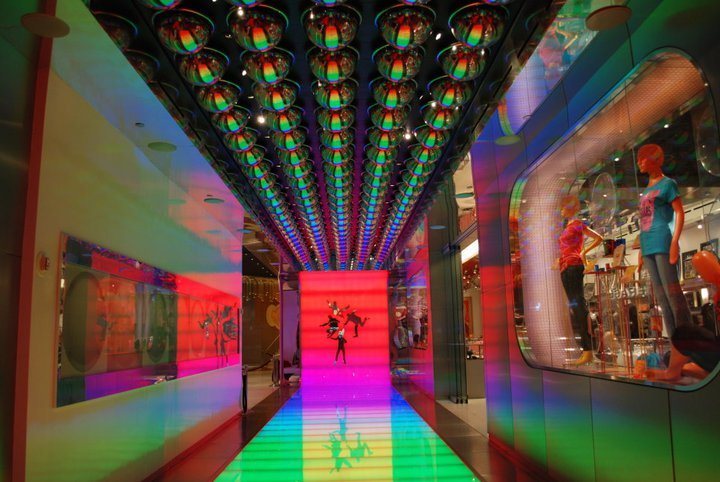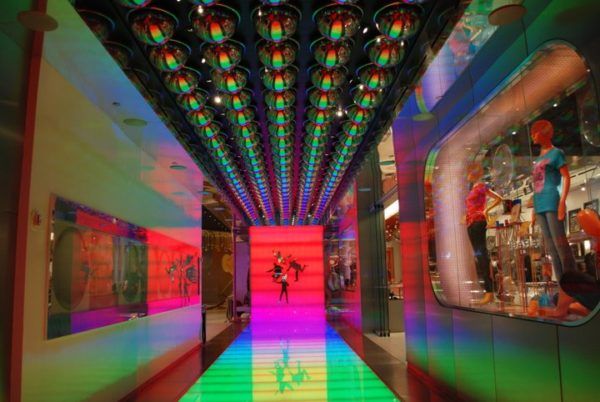 The only non-budget minded recommendation in this list is to catch one of the near double-digit Cirque du Soleil shows that are in Vegas. The world-class Cirque du Soleil puts on one heck of a performance that puts standard circuses to shame and have me on an abnormal quest to see them all. 
Beatles and Elvis fans are in for greater treats as productions have opened in recent years that feature music of both groups, of which I can highly recommend the Beatles "Love" as well as "Ka" if you want something a bit more traditional for the performance group.
Do – Drink For Free While 'Gambling'
Don't – Do It At the High Priced Machines or Tables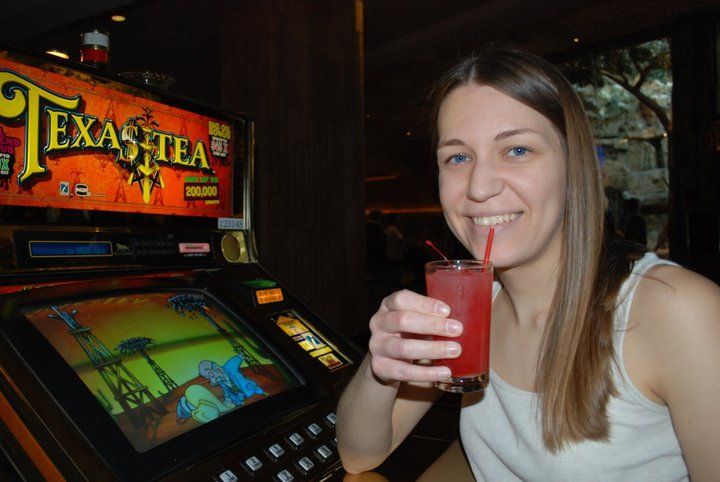 Yes, Las Vegas is synonymous with gambling and drinking to your heart's content. Most everyone that goes to Vegas knows the general trend: gamblers drink for free.  
Unfortunately, there is still the litter issue of actually having to gamble to get said drinks. The casino hopes that you will lose more money gambling than they pay for their drinks, and people who sit at the higher priced places to gamble most certainly do 99 times out of 100.
But there is a way to get free drinks while not losing much money in the process if you have a few minutes to spare.
My technique is simply known as sniping the barmaid. Yes, I use the term loosely. The ever attendant barmaid is no dummy and frequents the lower priced areas of the casino slot floor less frequently than the higher priced counterparts. 
But, if you happen to see an alcohol serving waitress walk by, get ahead of her path and sit in a row of slots she's about to stop at.  One penny or quarter in, and the drink order is taken for you and anyone around you. 
Heck, most of the time no one cares even if you're not gambling.
The general rule of thumb, the lower priced slot machine you're at, the longer you're going to have to wait. But a nice free drink (with $1 tip) is your reward for a few minutes of patience. 
Much better than the other guy who has already blasted through $50 in the other slot machines near by.
Do – Eat at One of the Many Buffets
Don't – Do It During Dinner Hours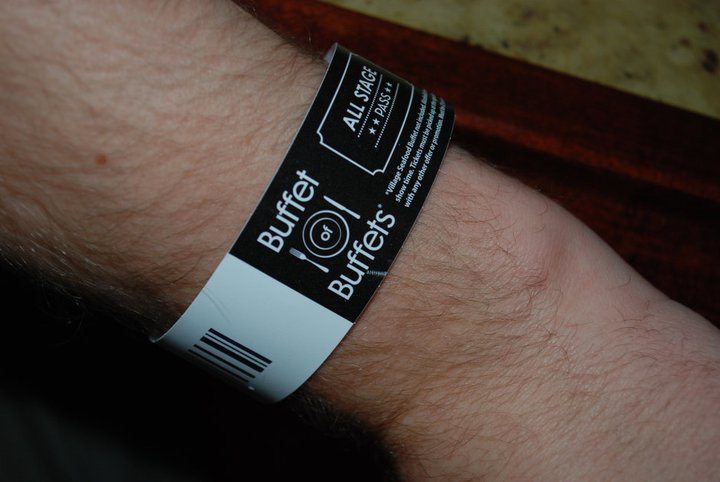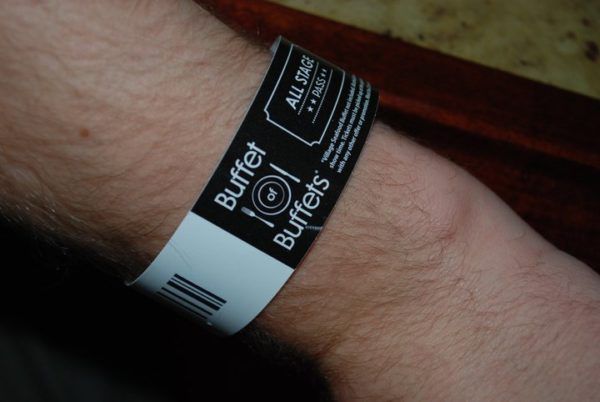 The last of the Do's and Dont's Las Vegas Edition is about one of my personal favorite topics: food. And the food in Las Vegas is great.  One of the largest styles of food venues in Vegas is the buffet, and for that, they are world renowned (as is the buffet of buffet passes you can buy which we thoroughly enjoyed).
The Bellagio, Rio, and other hotels are often in the running for the top buffet in the world and with good reason, the food is extravagant.  Rather than listing everything, the Vegas buffets have, it's almost easier to list what they don't. 
With the large selection, unfortunately, comes a very large price tag to match. The interesting thing, however, is the dinner price increases by more than $10 per person in some cases and immediately goes from a reasonable under $20 fare at lunch, to near $30 per person at dinner time.
But, with such a large selection, why does the price go up? One item. I've only ever seen one item difference between lunch and dinner menus at the Vegas buffets… and that is crab legs. Yes, all you can eat crab legs. 
I am not doubting that the crab legs in a Vegas buffet are of the highest quality, but when there is every food imaginable to choose from, eating enough crab legs to make a $10+ increase in price is unrealistic. 
Save some money, go for lunch!
Looking for a day trip from Las Vegas? Check out options on Viator!
About Jeremy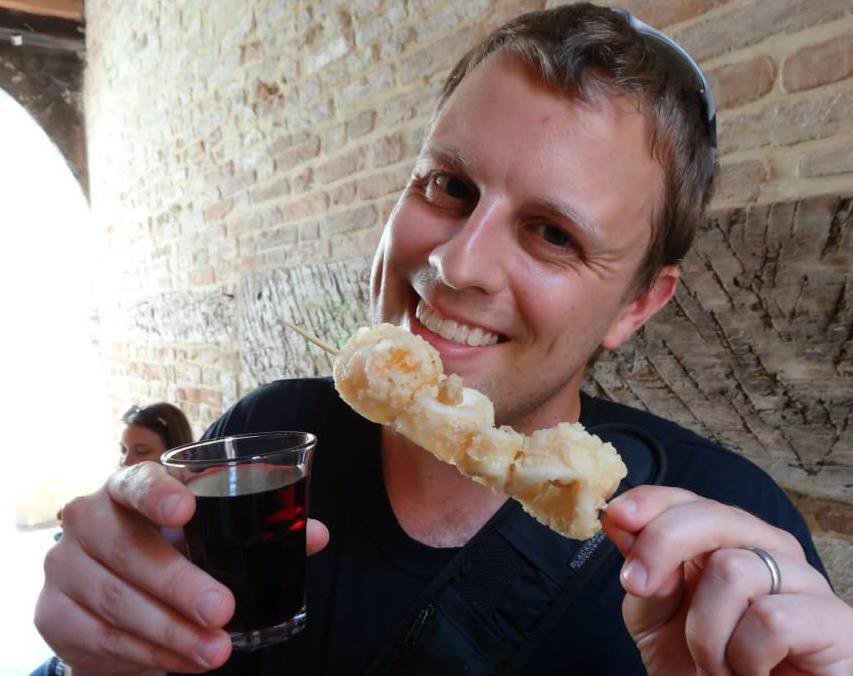 About the Author: Jeremy is a full-time travel writer based in Pittsburgh and primary author of this site. He has been to 70+ countries on five continents and seeks out new food, adventure activities, and off-the-beaten-path experiences wherever he travels.