Last Updated on August 16, 2022 by Jeremy
Disclaimers: Our site uses demographic data, email opt-ins, display advertising, and affiliate links. Please check out our Terms and Conditions for more information. Listed prices and attraction details may have changed since our visit and initial publication.
The Vegas Strip is one of our favorite spots in the world to take a weekend break be it to bar hop, see a show, have a golf break, or even just eat some delicious meals.
Unlike the world renowned buffets (and stellar Buffet of Buffet pass) and restaurants from chefs of equal stature, our this food related experience is a bit more on the unique side- the Tastes of the World flight.
Sodas of the World at Coca Cola Las Vegas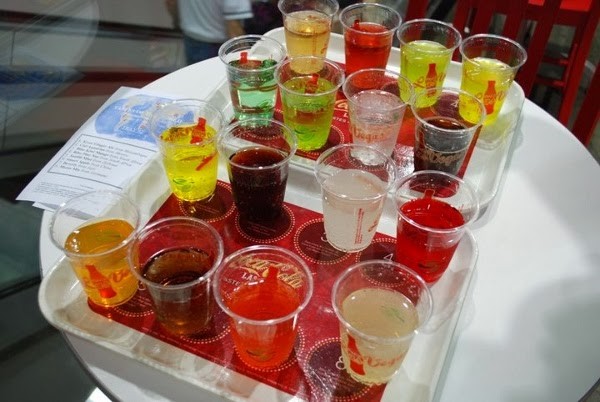 Take a trip to the often-missed upstairs cafe in Coca Cola world, you can get a tray of 16 samples of local sodas found around the world from China, to Mauritius, to England, and back again.
For the price you might expect to receive thimble sized drinks; however, each portion is substantial (4 ounces, or ~1/3 of a can) and almost impossible to finish all of them.
Luckily the tasting tray is so varied in the selection that it is easy to pass on some of the weirder flavors, such as pine nut or a semi-sparkling selection from Italy. Others like the watermelon or apple from China were so sweet that they were reminiscent of a Jones Soda and downed in one quick gulp.
The corresponding sugar high is enough to get anyone through an entire day in Vegas without breaking the bank on a crazy expensive cocktail, energy drink, or fountain soda.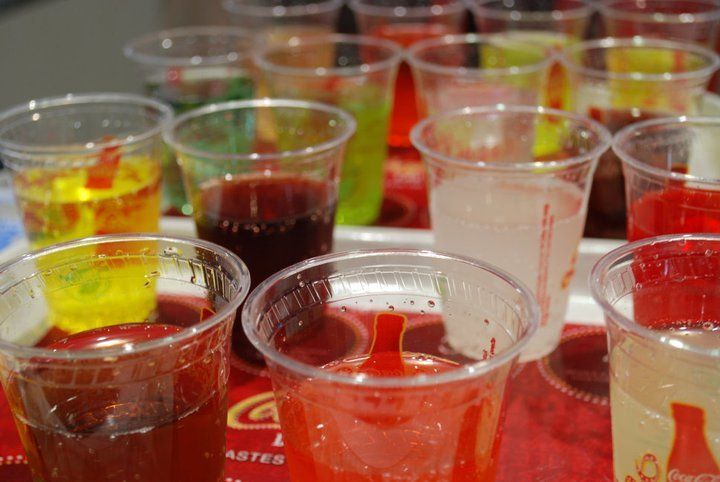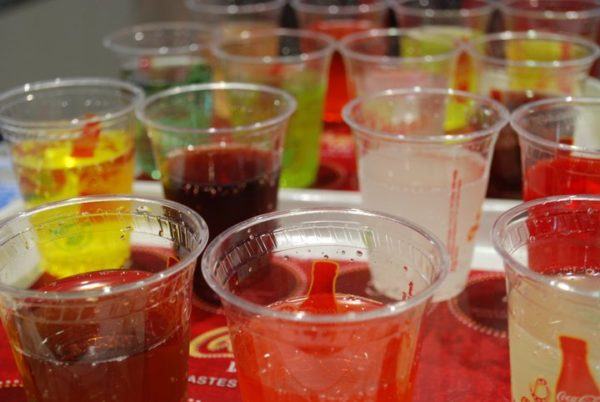 The entire list of soda's available at Coca-Cola world on the Taste of the World flight (from our visit at least) are as follows, and keep in mind there is also a Coca-Cola float tasting tray available for those wanting a bit more as well!
Inca Kola from Peru
Sunfill Blackcurrant from Mauritius
Stoney Tangawizi from Tanzania
Sparletta Sparberry from Zimbabwe
Vegitabeta from Japan
Simba Guarana from Paraguay
Smart Watermelon from China
Kinley Lemon from England
Krest Ginger Ale from Mozambique
Ciel Aquarius from Mexico
Bibo Kiwi Mango from South Africa
Bibo Pine Nut from South Africa
Sunfill Mint from Djibouti
Smart Apple from China
Beverly from Italy
Mezzo Mix from Germany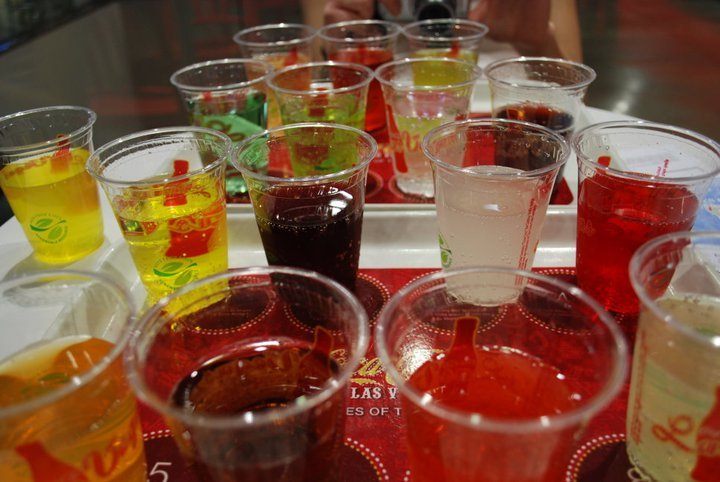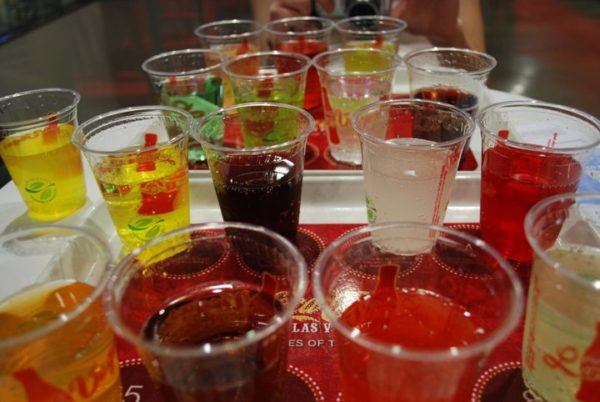 Whether you'll like all of them is one thing, but this Las Vegas tasting experience will be incredibly enjoyable for any group.  For that reason, the tastings at Coca Cola World makes one of our top Vegas experiences!
Have you tried the flight at the store? Comment below to share your favorite flavors!
About Jeremy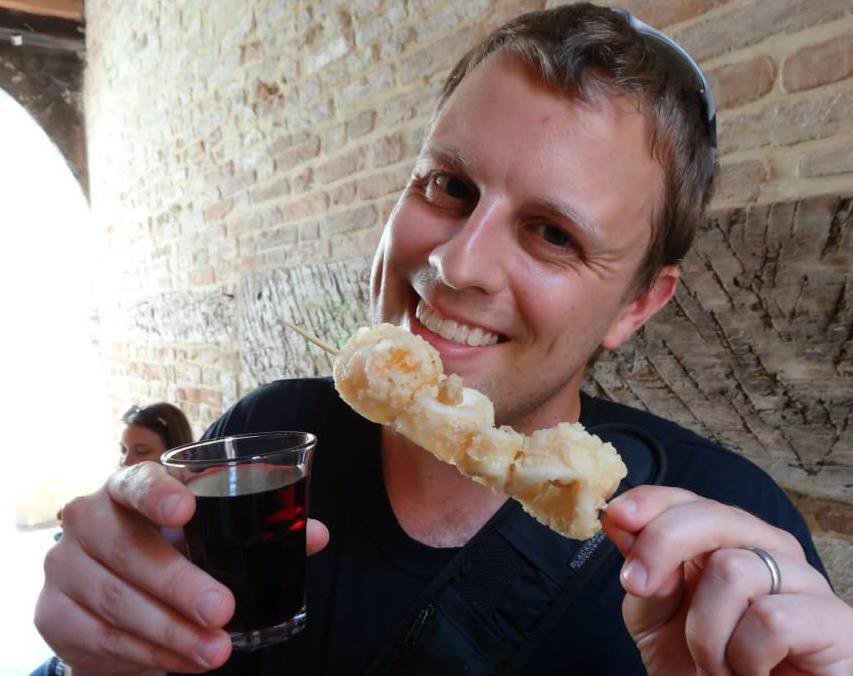 About the Author: Jeremy is a full-time travel writer based in Pittsburgh and primary author of this site. He has been to 70+ countries on five continents and seeks out new food, adventure activities, and off-the-beaten-path experiences wherever he travels.