Published by Jeremy. Last Updated on August 14, 2022.
Disclaimers: Our site uses demographic data, email opt-ins, display advertising, and affiliate links. Please check out our Terms and Conditions for more information. Listed prices and attraction details may have changed since our visit and initial publication.
2018 Update: We've been told via the comments that the bus we used may no longer be in operation or on limited days. Please keep this in mind when planning.
Direct travel from Hong Kong to Hanoi has been described as a headache for many travelers who have attempted the route without flying.  Why is this a headache you might ask?
Well, according to train travel site Seat61, the shortest possible itinerary that includes train travel takes just over two days, a few connecting cities (there is no Hong Kong to Hanoi train directly), and nearly $100 USD of funds consumed in the process just for transportation alone.
However, in my planning I found another method that could quite possibly be the worlds shortest duration in traveling between Hong Kong and Hanoi, requiring just 23 hours from door to door and a grand total of roughly $60 USD.
Train travel on this particular route siphons you through multiple different cities, typically being Hong Kong/Shenzhen to Guangzhuo, onward to Nanning, and then finally to the border and down to Hanoi.
The problem with this is that one or more of the routes is often done by night train and produces an extra day of travel and an increased cost.  However, there is one often overlooked option: a night bus.
An Overnight Bus from Hong Kong to Hanoi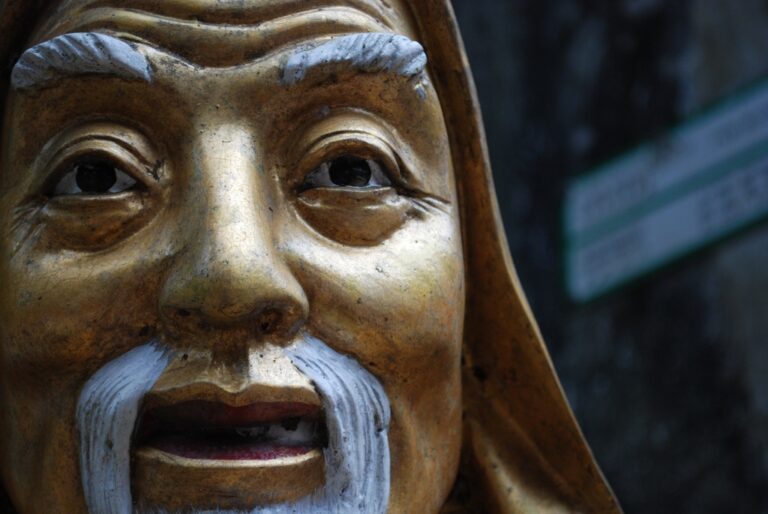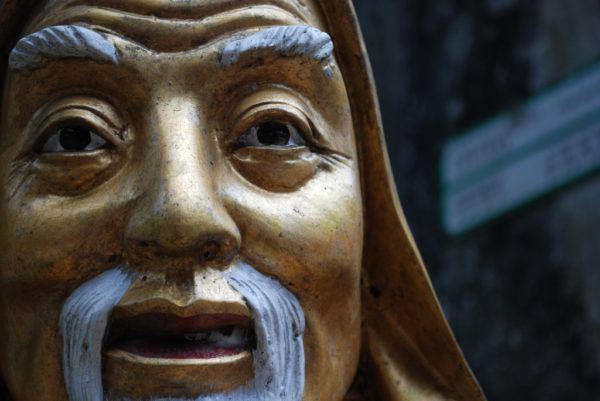 The night bus sounds a bit daunting when you think of sleeping on a bunk bed while someone is driving the monstrously large bus in the middle of the night at high speeds down the highway with little to no breaks.
The fear heightens even more so with the knowledge that the 12-16 hour routes are often done by just one driver.
If you can get past this, the English speaking China Travel Service (CTS) company located all over central Hong Kong offers a night bus direct from the city to Nanning, China; close to the Vietnamese border.  The bus departs at 7:45pm and was decent for the price: 340 HKD ($44 US) for the 12 hour journey.
The process is so smooth that the entire group is herded through customs (both HK and Chinese) and taken to the sleeper bus in a very efficient manner, although to the non-Chinese speaker this might be not the most obvious at the time.
There are five distinct style of beds on this bus, however only one is available for picking when purchasing your ticket.  Upper and lower berth is just like you would expect on a bunk on a train and can be chosen based on availability, however the others can produce great sleeping arrangements or a nightmarish ride.
Some seats offer extra leg room for the extra tall, which enter into the bed following it.  This is great for the receiver, however the neighboring bed has an elevated headrest to accommodate.
Likewise, some beds are completely flat, with the preceding bed having no extra leg room at all.  My luck had me in a bed that neither had extra leg room or a flat head rest, however I slept modestly the entire night until Nanning.
I strongly encourage those who are above 5ft 9in might want to request a seat with extra leg room if you can.
Should I Stay or Should I Go?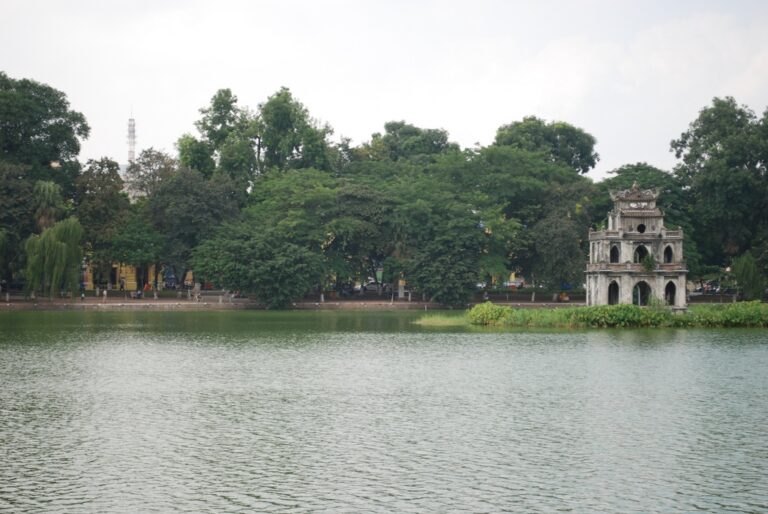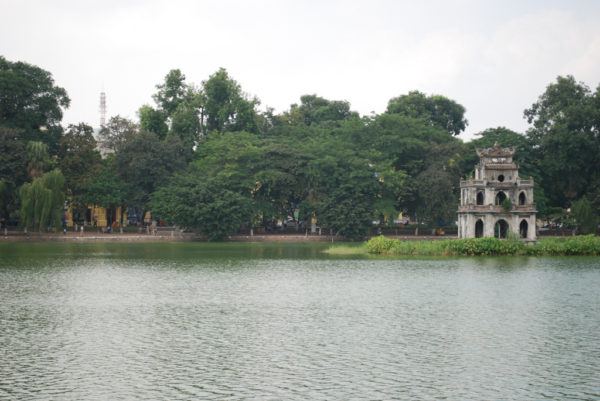 Arriving at Nanning is a bit of an unknown as traffic on the road could make for a great delay.  Even with a 45 minute delay we arrived a full hour ahead of schedule at 7am.  From Nanning, there are two easy options to get to Hanoi: take a morning bus which are stated online to depart up until 9:30, or take an overnight train.
If you are lucky, you may score a seat on any number of the morning buses for 148 RMB ($22 US), and can be out of the same bus station that you arrive in within 75 minutes or less.
Purchasing this ticket should be done with a note written in Chinese to the extent of "Hanoi, Vietnam" just to avoid any confusion as the staff speaks limited English
To those who are more cautious, I recommend booking an insurance policy hostel just in case the morning bus falls through. Just as a place to drop bags down, shower, and use as a base before grabbing the night train.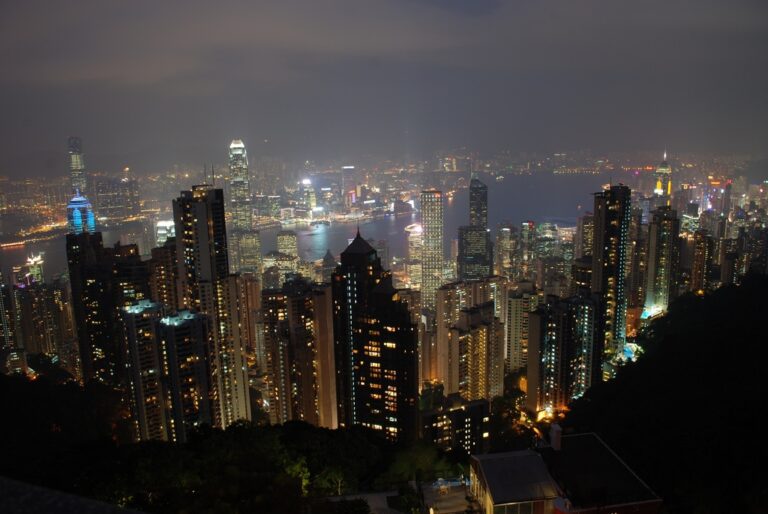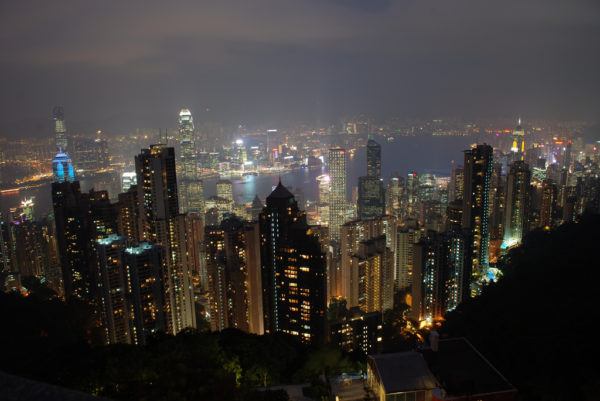 I booked at the Lotus Flower Hostel for around $7 US per night, and even though I still had to pay for missing the reservation, it is worth it for peace of mind.
The bus to Vietnam is a bit more unorganized as the guide's speak very limited English.  The station attendants could not say whether or not the bus goes to the border town only or to Hanoi, however the bus was properly labeled with "Hanoi" in big letters on the front when it arrived producing a general calming feeling in all of us.
Luckily three other travelers who spoke English showed up, and we decided to be in it together for the haul to Hanoi.
The Perks of this Hong Kong to Hanoi Route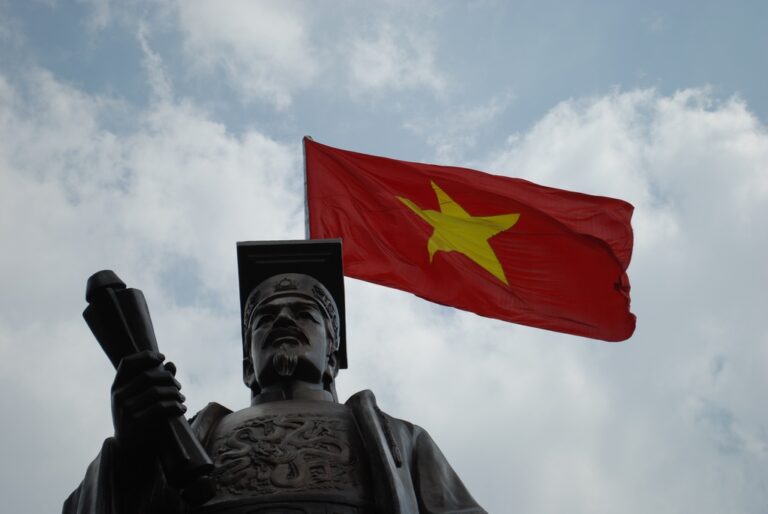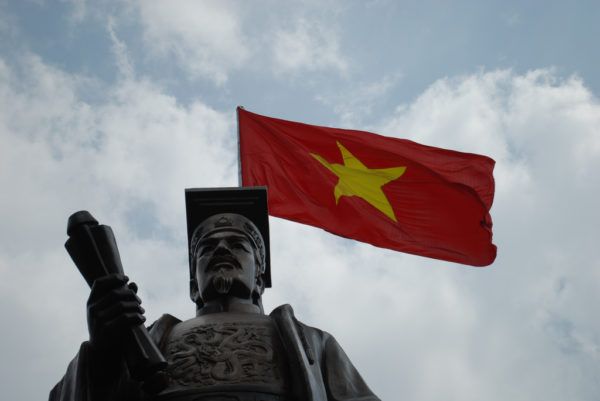 One of the great amenities of the bus service in China is that many bottles of water were included at no charge.  Apart from some restroom stops, as there is no toilet on the buses, the bus from Nanning also made a surprise stop for lunch which was included in the ticket price!
Not the best, but works for a quick load up.
Roughly 2 1/2 hours into the journey, the bus stopped for the border crossing.  With bags offloaded, small groups hurried onto waiting golf carts that took us to the Chinese checkpoint for exit stamps.
The great Chinese bureaucracy had us through in no time and we walked a few minutes down to the nearby Vietnamese checkpoint, which was less than stellar.  While Chinese citizens normally do not know how to queue, the line is perfectly formed at passport control.
The Vietnamese one could only be described as a hoard, where passports were tossed at the window and you wait until the agent lifts up your passport for return.  Luckily small crowds let us through quickly and a second golf cart took us to a nearby bus for the final journey.
As to not get confused, before leaving the bus for the cross point everyone was given a lanyard with the company logo on it to be grabbed after leaving passport control.
The confusing point to most travelers here is that anyone passing through on a similar route gets thrown on the same bus, and we picked up quite a few fellow travelers heading to Hanoi on the way.
From the border it is approximately 160 kilometers to Hanoi. Time to get there, however, is another matter entirely. Due to slow road speed limits, multiple stopping breaks, plus a small hydraulic problem on our bus pushed the overall travel time to over four hours.
Upon reaching the drop off point in Hanoi someone jumped on the bus, spoke English, and gave us maps and directions on where to go; however at the same time there are also several waiting scam artist taxi drivers ready to relieve anyone of an extra $10 in taxi fare just outside the door.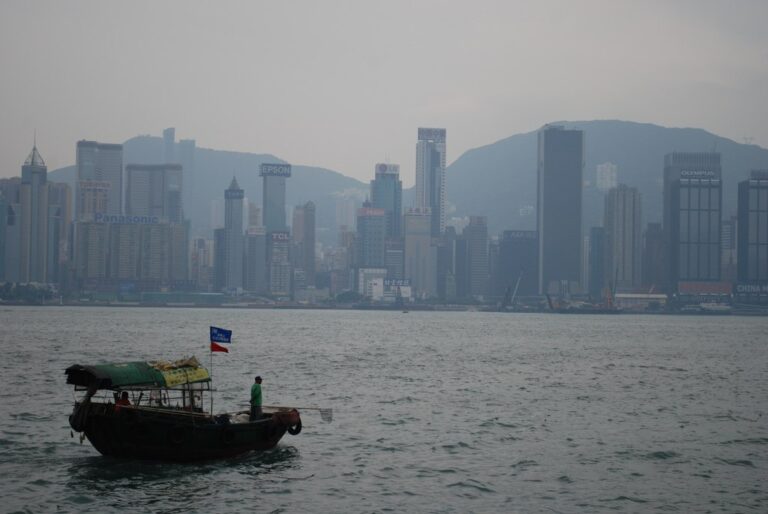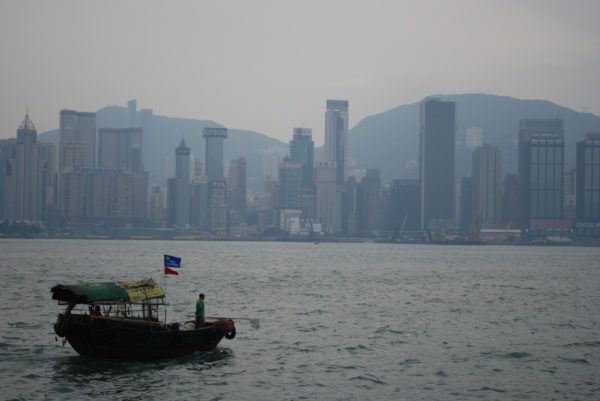 As a side note, when getting off the bus in Hanoi and looking to take a taxi, negotiate a flat rate. The waiting driver has likely already rung up his meter some to get a higher pay and will try every shady trick in the book to bring that even higher at your destination.
When it is all said and done, the entire journey from hostel to hostel took just over 23 hours of transit time including all stops along the way.  When compared to train travel the method saved anywhere from 24-48 hours plus, at minimum, $30 in transit fees, neglecting costs for extra accommodations and food.
If you are wanting to travel from Hong Kong to Hanoi fast, this way may be your best bet for a fraction of the cost of a flight.
Looking for things to do in Vietnam?  Get a custom suit made in Hoi An at Yaly Couture, go trekking in Sapa, or, for more things to do in Hong Kong, click the previous link!
About Jeremy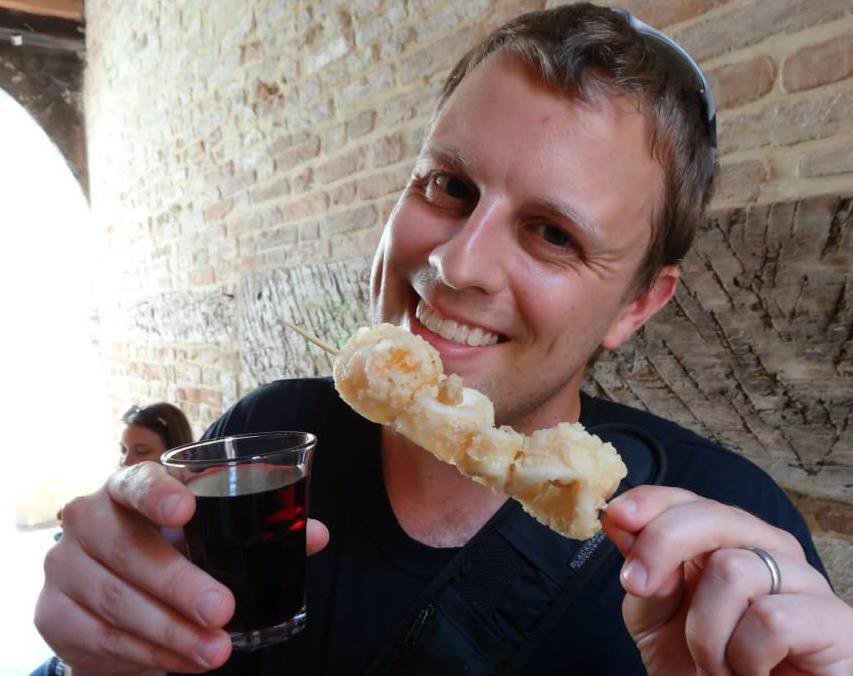 About the Author: Jeremy is a full-time travel writer based in Pittsburgh and primary author of this site. He has been to 70+ countries on five continents and seeks out new food, adventure activities, and off-the-beaten-path experiences wherever he travels.