Published by Jeremy. Last Updated on May 21, 2019.
Disclaimers: Our site uses demographic data, email opt-ins, display advertising, and affiliate links. Please check out our Terms and Conditions for more information. Listed prices and attraction details may have changed since our visit and initial publication.
It is a bit unusual to come off of spending 3 weeks in one country to hit back in my European trend of spending 3 days in another. 
Of course, when thinking of the size relativity of Hong Kong to its neighboring China, one could say I did incredibly wrong by China in comparison. 
Still, 72 hours in Hong Kong allowed for a lot of quick site seeing, and a lot still to be missed.
Hong Kong is Great for a Weekend Visit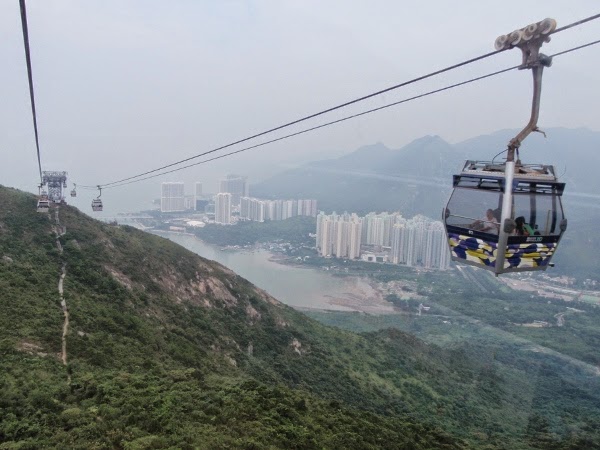 One of the general problems I saw from the start when tackling Hong Kong was its size.  Yes, Hong Kong is small, very small, one of the smallest in the world. 
Its microscopic size and high population density makes it one of the most valuable real estate plots on Earth, which is apparent by skyscrapers all over the place in a concentration that has to be seen to be believed. 
But with its size, there is a bit of trouble, as the whole country is comprised of several islands.
The main two areas that most tourists visit are the regions of Kowloon and Hong Kong island. Separated by a narrow body of water, crossing back and forth between the two just costs a few cents by ferry and a bit more by subway. 
But the other islands, especially those appropriately named "Outlying Islands" are a bit more difficult for the average tourist to see.  Not due to cost, but just from the time it takes to have a round trip ferry out and back to the desired destination.
With nearly ten ferries to choose from in just the Hong Kong island Central terminal, you could easily spend a week just hopping aboard each one and seeing where it takes you, and that's not factoring in the numerous other ferry points on the island. 
But with only 72 hours, the mainstays had to be hit immediately.  In such a rush, it would be a bit difficult to have an entire post dedicated to any one of these topics, so I am lumping highlights of everything in Hong Kong into this one brief segment.
Things to Do in Hong Kong with 72 Hours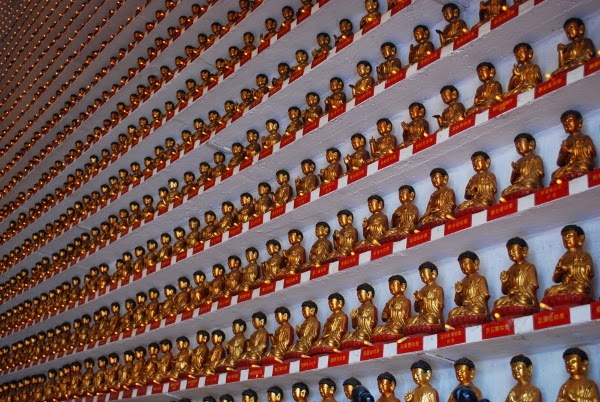 Wandering around and being harassed by suit peddlers on Nathan road is a must while staying in Hong Kong, if only because that is the location of all the cheap guest rooms.
Traveling up Victoria Peak by tram on Hong Kong island to look down upon the sky scrapers is another unique wonder of the world, doubly so for the view at night with 8pm laser show.
A ferry to a neighboring island was chosen, partly from proximity, partly for the beach.  Lantau disappointed on both after finding out a train line went to exactly where I ended up, far away from the beach. Luckily the 30 minute, 6 kilometer tram up to the top of the mountain to see the monstrously large Tian Tan Buddha statue made up for any ill feelings.  The tram, however, may have produced some more to those afraid of heights.
Dim Sum.  Sweet, glorious Dim Sum consumed in bulk at one of the many dozens upon dozens of shops in the country on any island.  Going in a group means bigger variety
Mongkok Night Market for the availability of every cheap gift imaginable at ridiculously low prices by Hong Kong standards.  A few steps off the beaten track finds another market, with 50% of the stands housed by 60 year old men and women selling sex toys.  Disturbing? A little.
Would I want to come back to Hong Kong to visit the rest that I've missed?  I'm not entirely sure, the culture here and high class mix is something totally unique, but my angst against big cities has put me at a bid of a cross roads in my overall feeling of the country. 
Would I complain if I do make it back? Not in the slightest, as the outlying islands are supposed to be quite beautiful.  But one thing is for sure, I still will not be buying a suit, tie, watch, or smokes here from any tout no matter how many times I'm approached. 
Then there is still that struggle with finding a cheap hotel room in Hong Kong, too.
Traveling onward from Hong Kong? Check out how we made the trip from Hong Kong to Hanoi in record time!
About Jeremy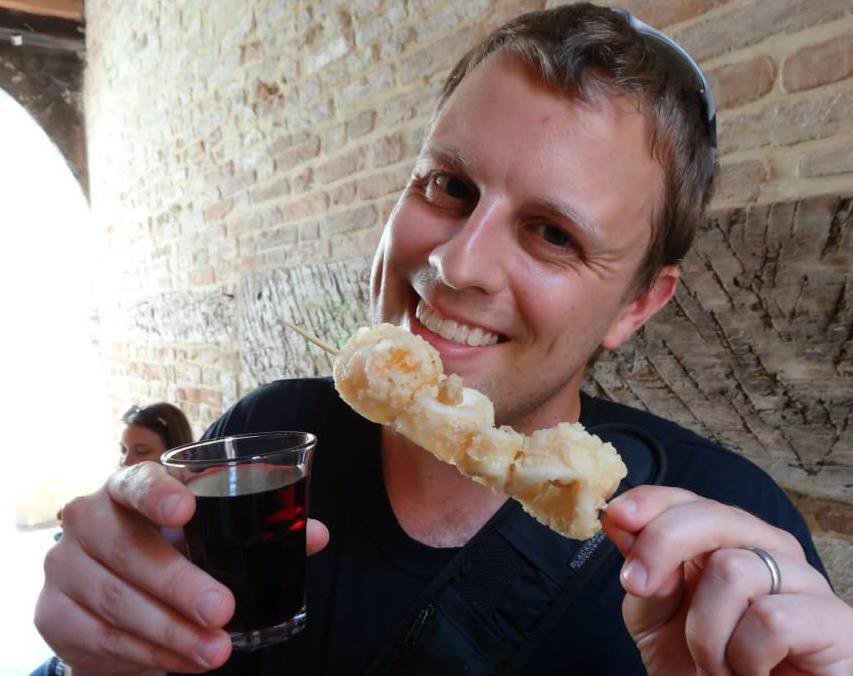 About the Author: Jeremy is a full-time travel writer based in Pittsburgh and primary author of this site. He has been to 70+ countries on five continents and seeks out new food, adventure activities, and off-the-beaten-path experiences wherever he travels.